How To Use Basic Cricut Tools
When you're a die cutting beginner, it's almost like entering a whole new world. There is so much to learn! One of the first things beginning Cricut users need to master is how to use basic Cricut tools. Yes, there is a right way and a wrong way! Today, we're going to help you get started with this informative article and video tutorial where we break it all down for you.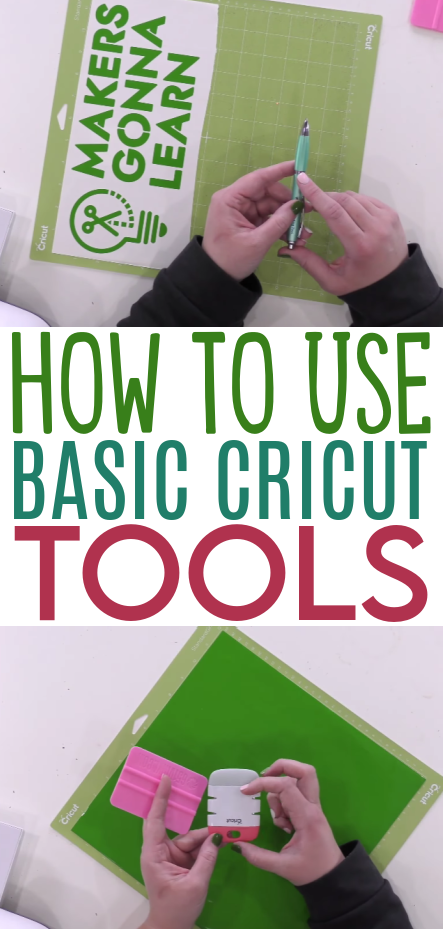 How To Use Basic Cricut Tools
Along with learning how to use your basic Cricut tools, there are some new terms that you need to know too. It can feel a bit like learning a new language (did anyone else think they were talking about gardening when you heard someone mention weeding?), but we've got a handy guide to Cricut terminology to help you out here.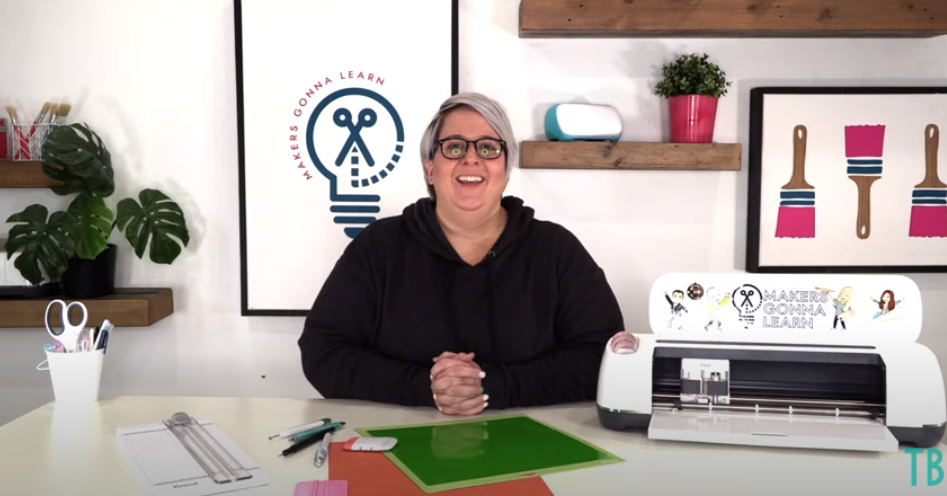 Some of our favorite tools to use when making die cutting craft projects: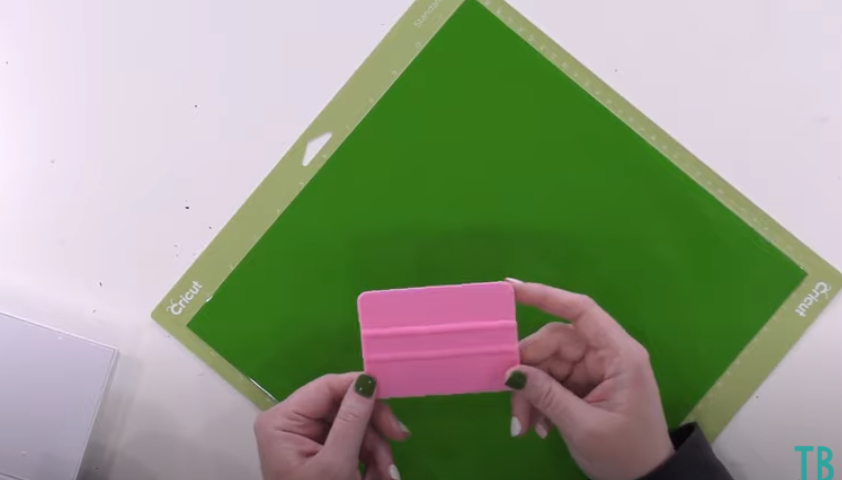 Let's begin with this squeegee tool, our favorite from 143Vinyl. This is also known as a burnishing tool or scraper. We like this one better than the Cricut scraper tool. The Cricut one has a very rigid edge and is prone to tearing or scratching up the material you're working with at times. We like our favorite one because it's firm but pliable and it gives us great results.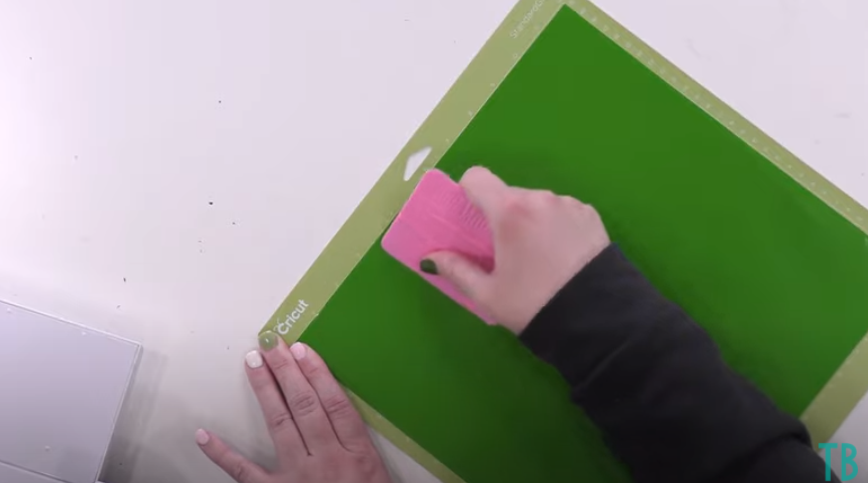 Once we have cut out our design in vinyl, we use this to burnish the vinyl onto the mat before weeding it. Then, after weeding, we place our transfer paper down and burnish again to make sure it's well adhered to the vinyl. Then, when we remove it from the mat, we flip it over and burnish from the back too.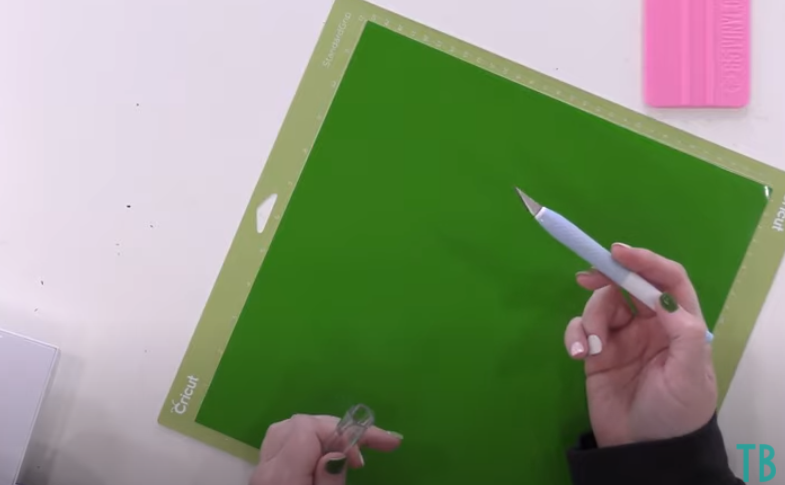 We love the ergonomics of the Cricut TruControl Knife. It handles so much better than any other knives we have tried. We like to use this to trim away the excess vinyl after cutting out our design. If we're working on large project, sometimes we will use the knife to trim away some of the material to make it less overwhelming to weed.
We get asked all the time about whether the knife will harm your cutting mats or not. Think about it – you already have multiple blades from your Cricut machine that are cutting items on the mat. However, you want to be sure not to use too much pressure. In fact, it takes very little pressure to cut through your vinyl so just don't use too heavy a hand and you'll be all set.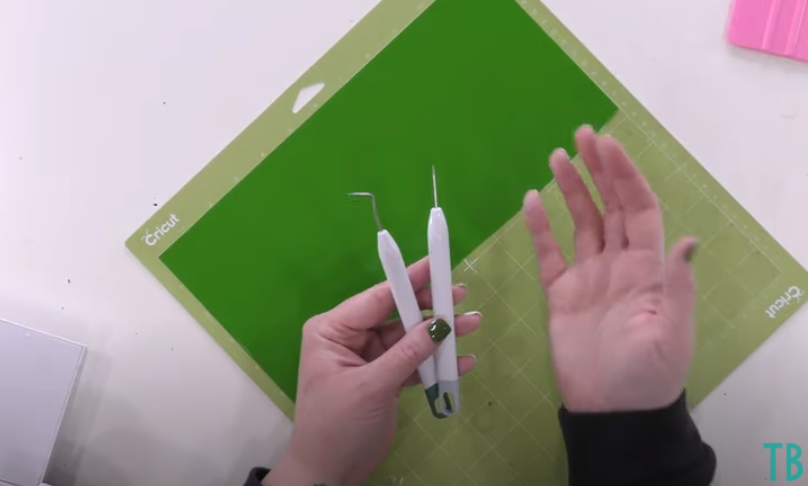 You may receive a variety of weeding tools with your Cricut die cutting machine or if you purchase a Cricut tool set. It includes a few different weeders, but the one on the left is the type we actually use. Our preference is one from Amazon that looks just like the Cricut weeder, but we find it holds up better and doesn't bend as easily. You might want to try out various tools and see which ones work best for you.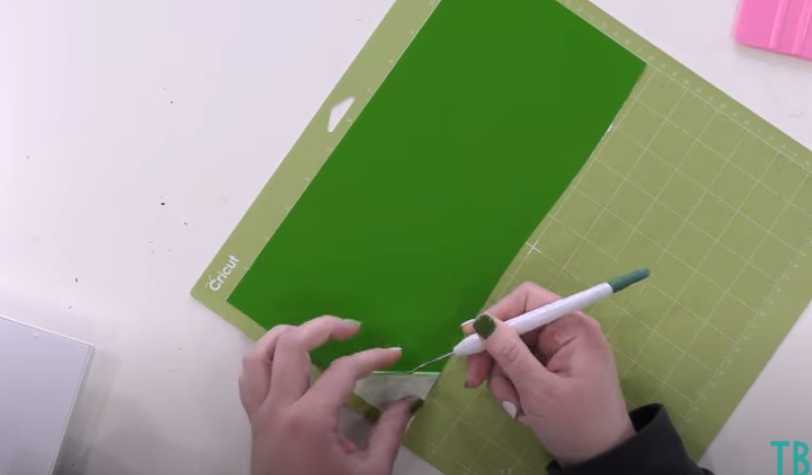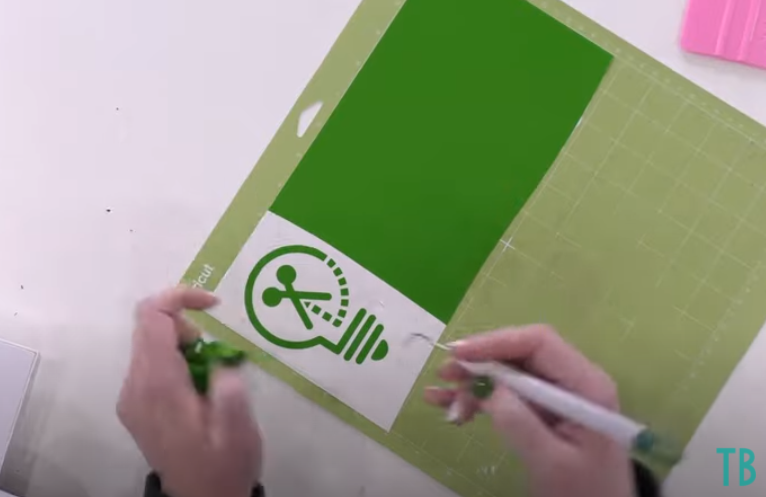 When weeding, we like to weed on the cutting mat. We use the tool to lift up one corner and start gently peeling up.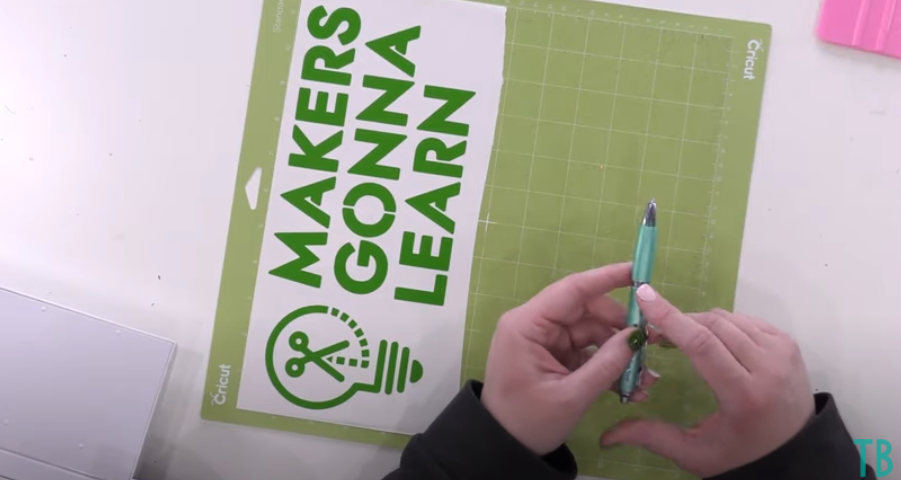 With smaller pieces or more intricate designs, we like to use the Pin Pen tool for weeding. It's similar to a click-style pen but instead of the ink tip, the tip is like a sharp pin or needle.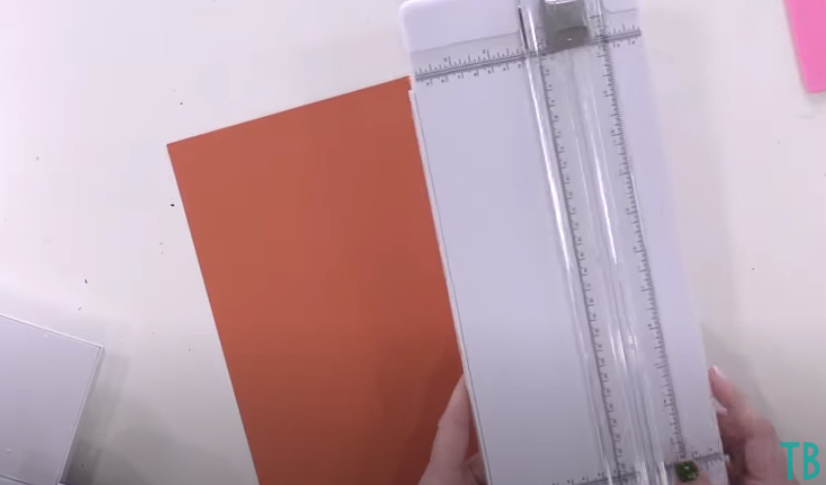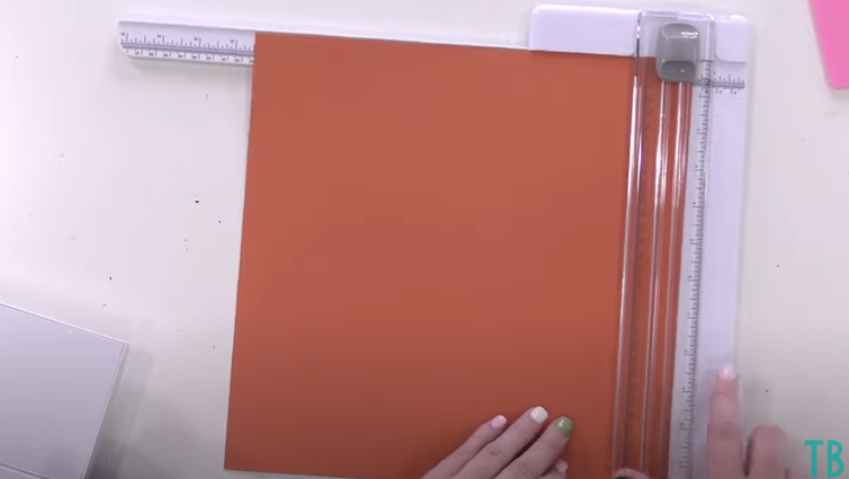 We just love the Cricut paper trimmer. It's perfect for our paper and cardstock projects. It's very easy to cut paper to size with this tool. The blade lasts a long time, but when needed, there are replacement blades available.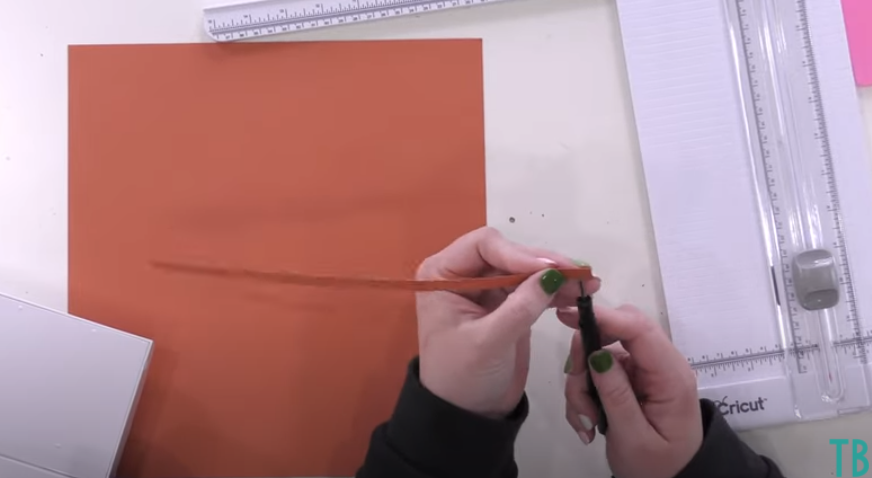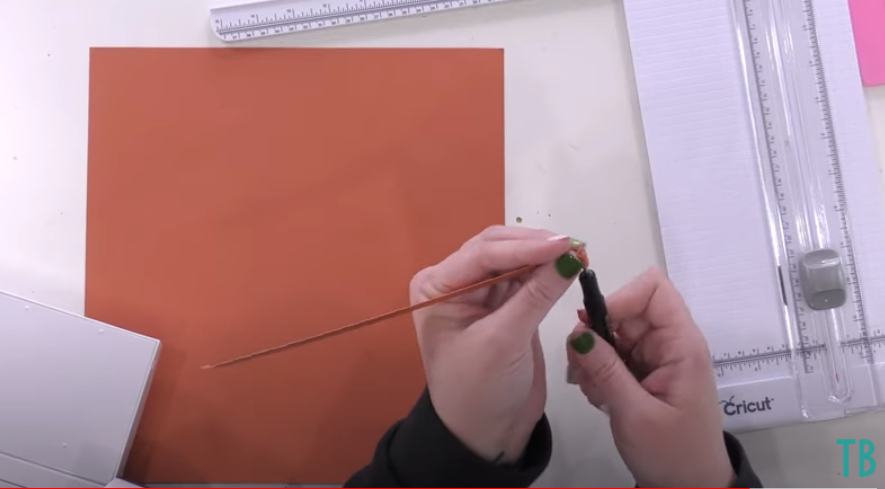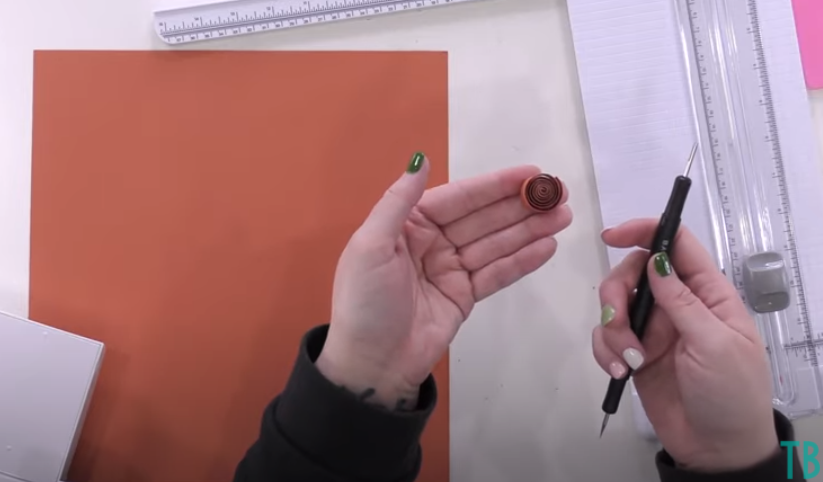 Next up, we want to tell you about the paper quilling tool. Insert a strip of paper into the slotted end of the tool and simply roll it up. Of course, you can use this to make paper quilled projects, little curly-cues to add to a die cutting craft project, or to use when making rolled flowers with your machine.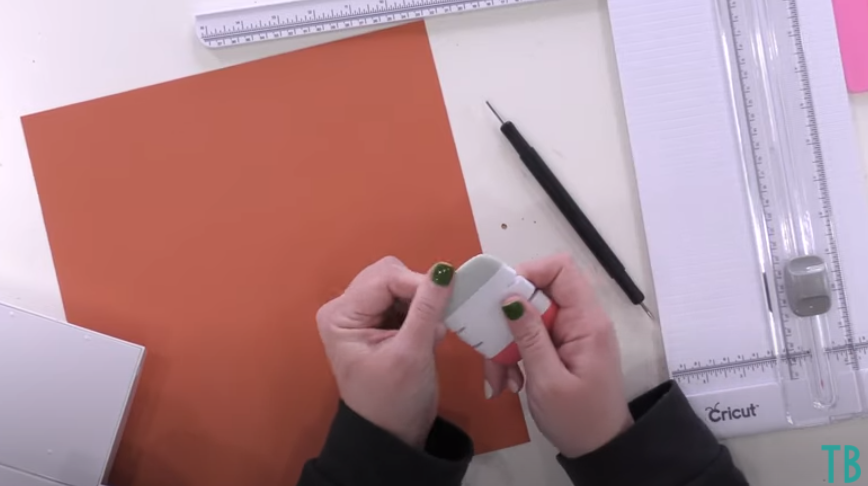 This is the paper distressing tool. Use a little bit of pressure and apply to the edges to give it a roughed up look. Apply more pressure to give it even more of a distressed appearance.
See these tools in action in the video below: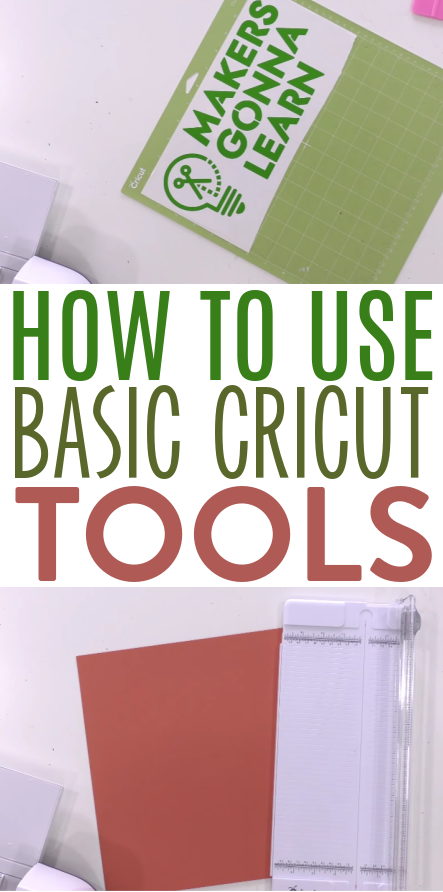 Tanner, Courtney, and the rest of the Makers Gonna Learn Team are all here because we love die-cutting and especially love sharing fun projects and tutorials with fellow makers. We are all great friends and are always having a blast when we are together- you will see this on camera, especially during live streams! We are here to inspire and support you in your crafting journey!