How to Use Glitter Iron On
If you are a Cricut beginner (or even if you've been crafting for a while), you may be wondering how to use glitter HTV with your die cutting machine. We know that many people find it really intimidating, but it's really not any more difficult than using regular heat transfer vinyl. And, it's an amazing material that can really take your projects to the next level. You're going to love this informative article on How to Use Glitter Iron On.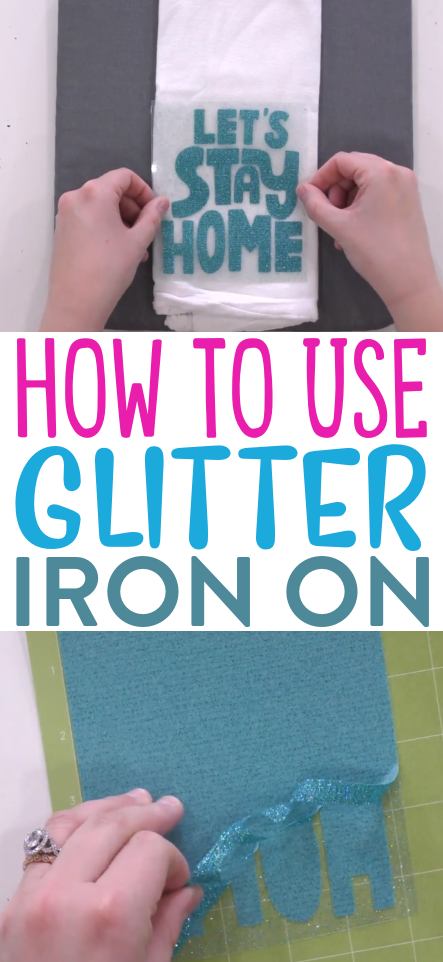 How to Use Glitter Iron On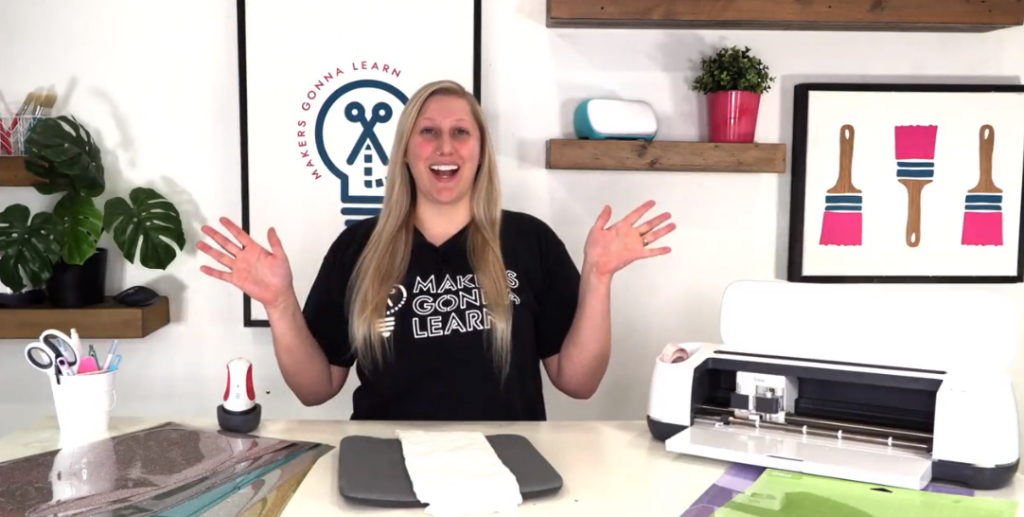 Materials Needed:
Let's get started in Cricut Design Space.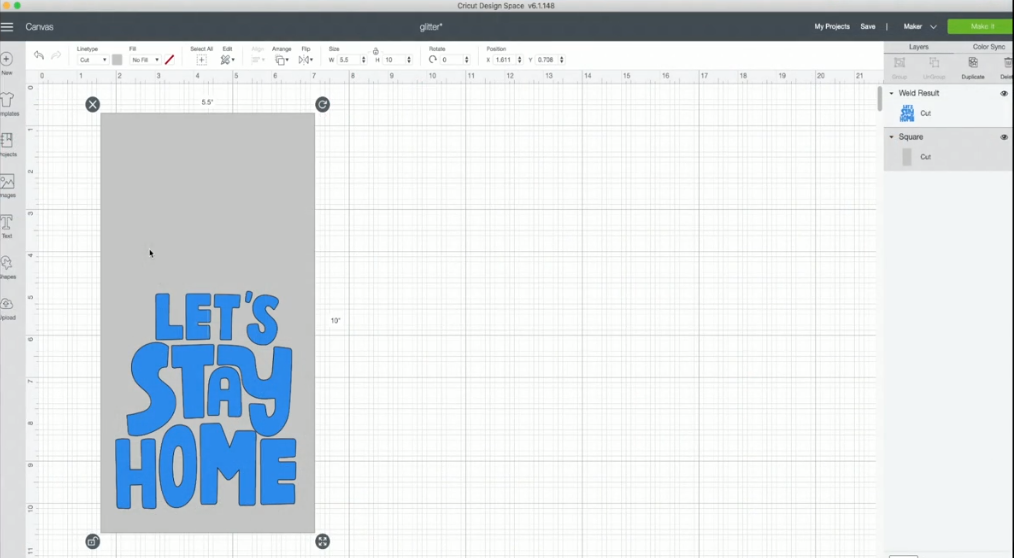 We've opened up our Let's Stay Home cut file in Cricut Design Space. First thing to make note of is the rectangle. We added that from Basic Shapes to represent the size of the tea towel we're going to place our design on. This helps you perfect the sizing and layout of your design.
Remember, since we're putting our design on a kitchen towel, it's important to size it to the dimensions of the folded towel since that's how it will appear on the finished project.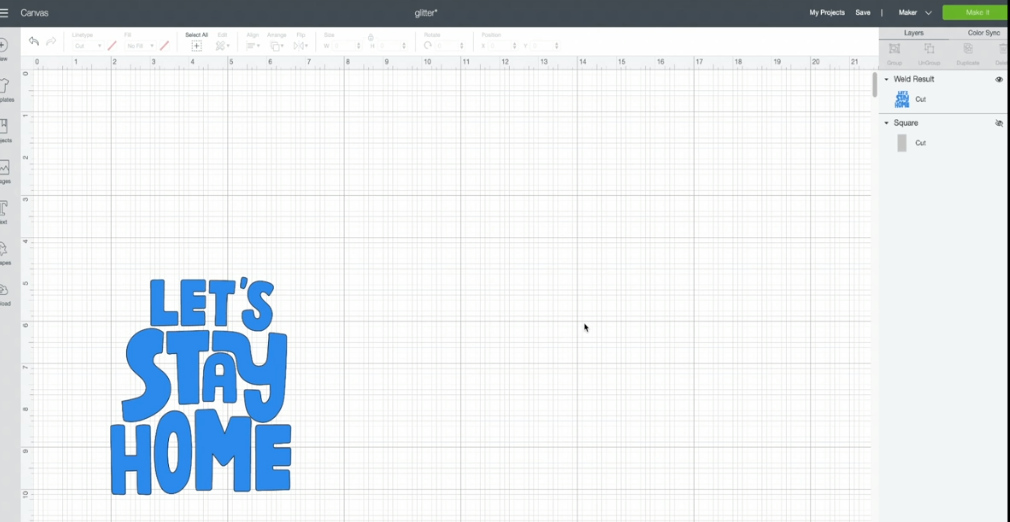 After you have sized your design, you can either delete or hide the rectangle.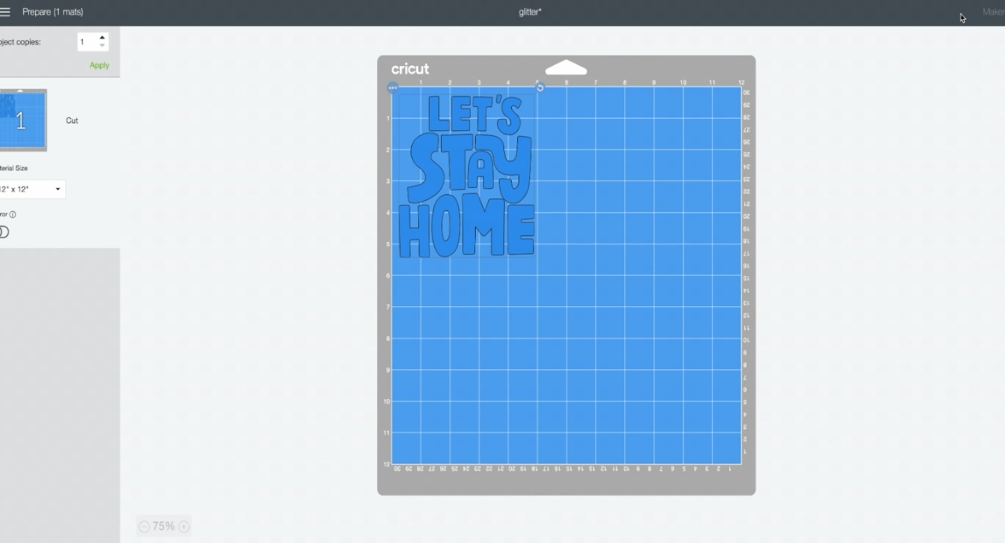 Click Make It.
Cutting out your design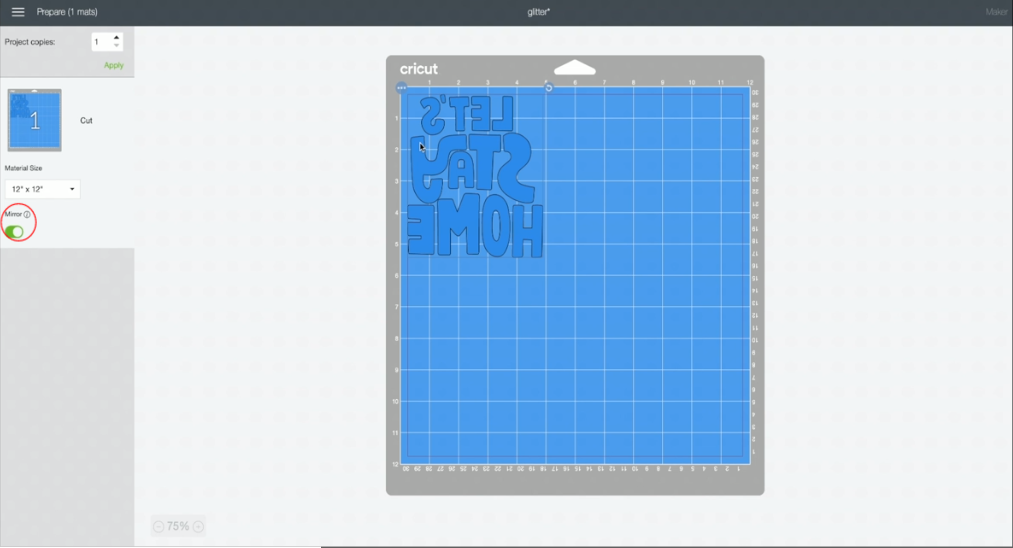 Toggle on Mirror to reverse your design. This is an essential step when using iron on vinyl because it has the transfer tape built in.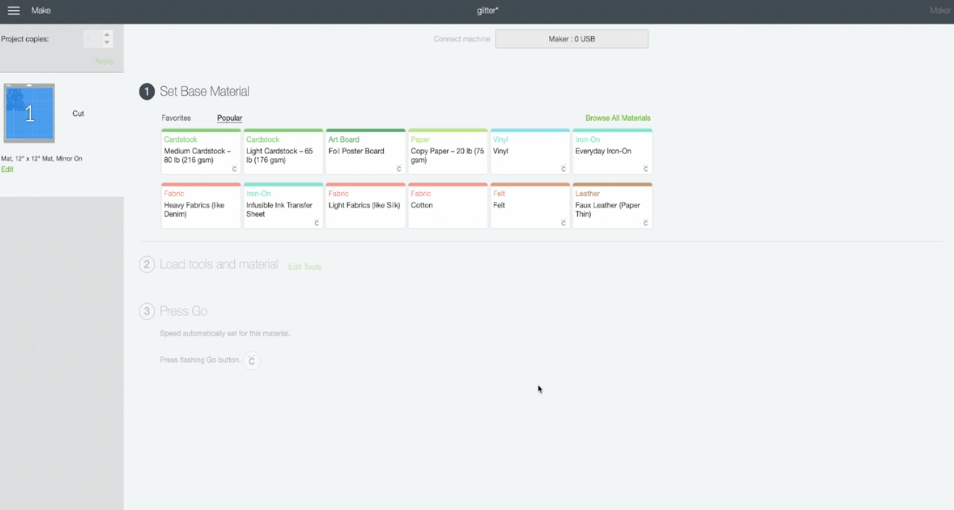 Click Continue to connect to your Cricut Maker. This is when you can set your materials.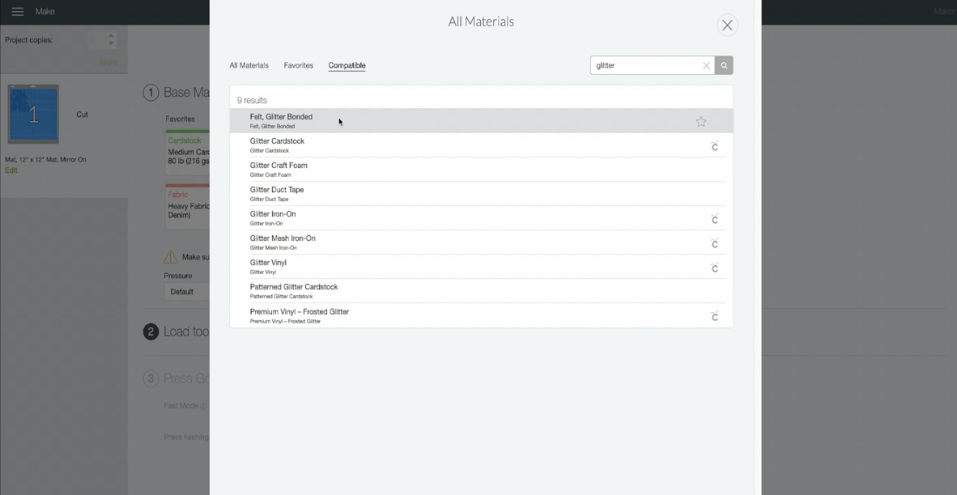 Click Browse All Materials and then search Glitter. You cannot just choose regular iron on vinyl. It's very important to select Glitter Iron-On. Click Done.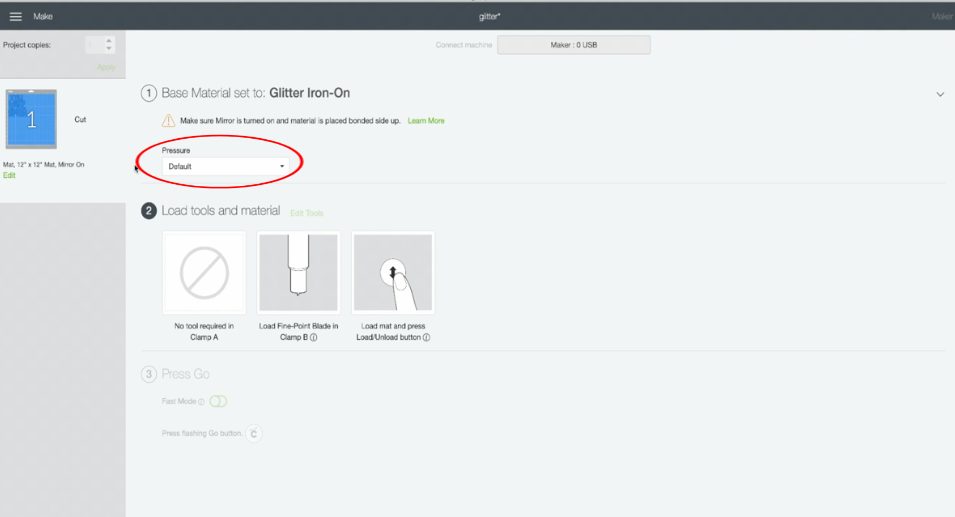 If your blade is not brand-new and a bit dull, under the Pressure Setting, choose More Pressure.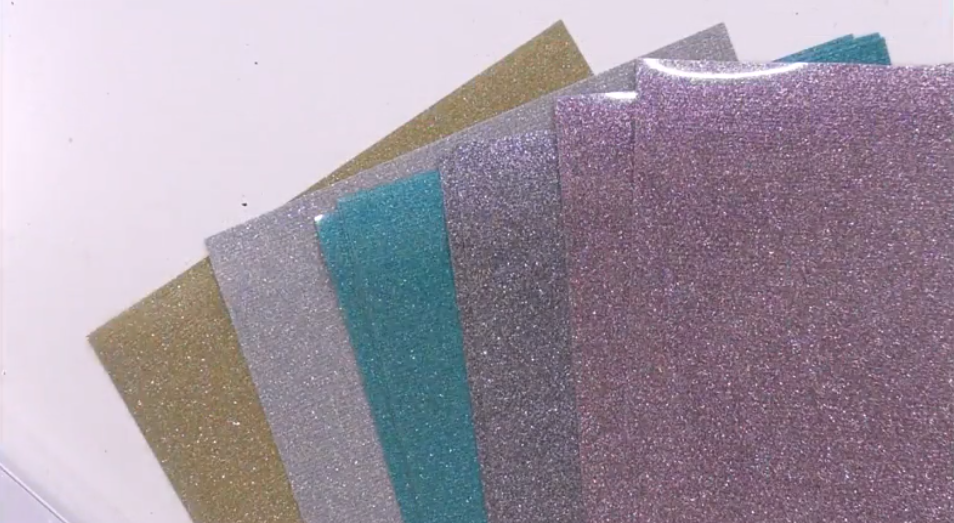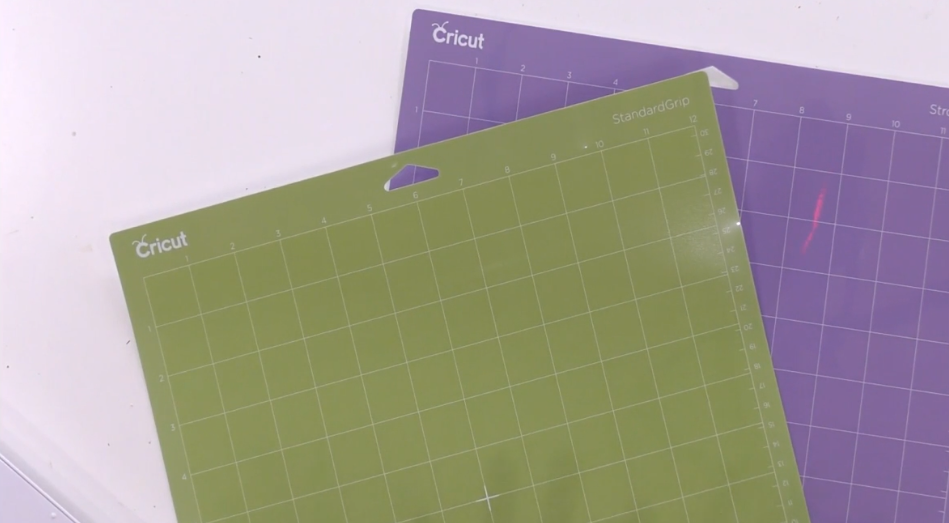 Now, it's time to place your glitter HTV on the cutting mat. Glitter iron-on vinyl is a thicker material than regular vinyl so it's important to use a mat that will hold it in place well.
We recommend using a new or very lightly used green Cricut StandardGrip Cutting Mat or a used Cricut StrongGrip Cutting Mat. A brand new strong grip mat might be too sticky and a well used standard grip mat might not be sticky enough.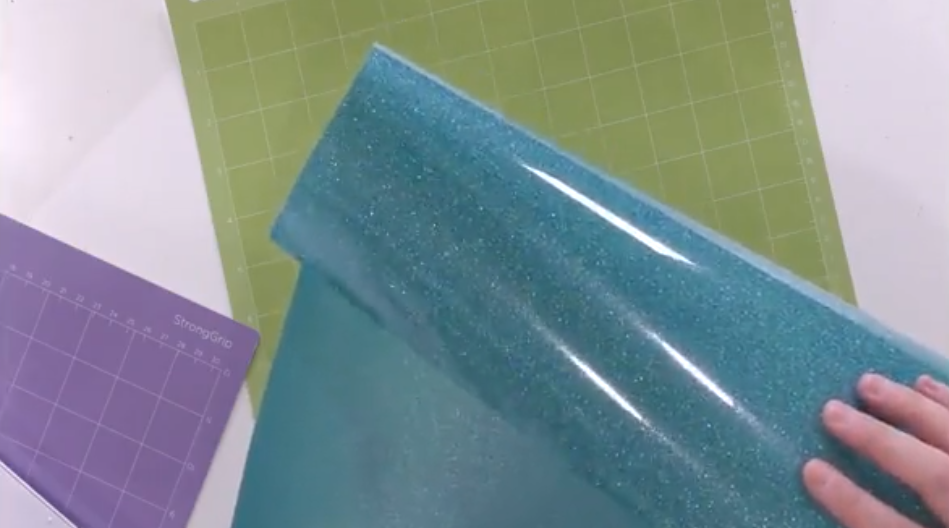 Because of the built-in transfer tape, with heat transfer vinyl, you always place it on the cutting mat shiny side down. In the case of glitter iron-on, that means placing it glittery side down.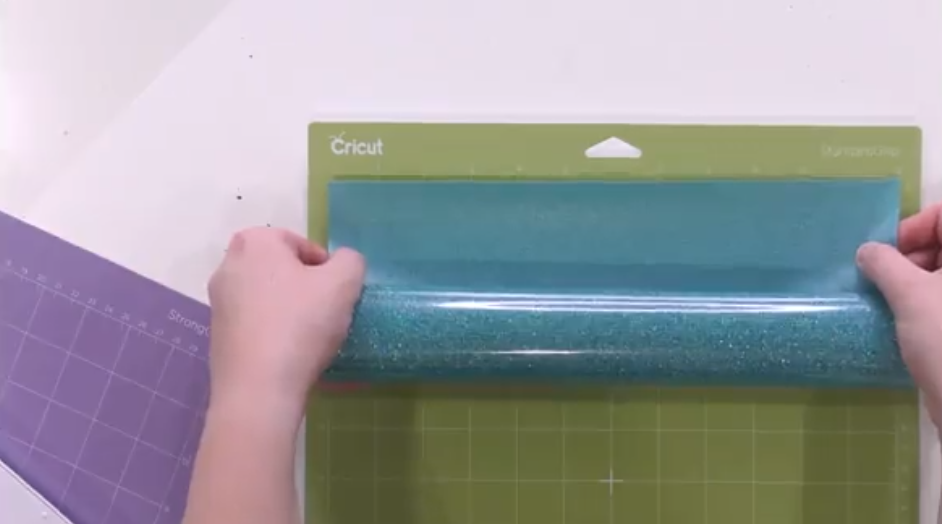 We find it easiest to roll up the vinyl when placing it on the cutting mat. Place the top edge and then roll down from there.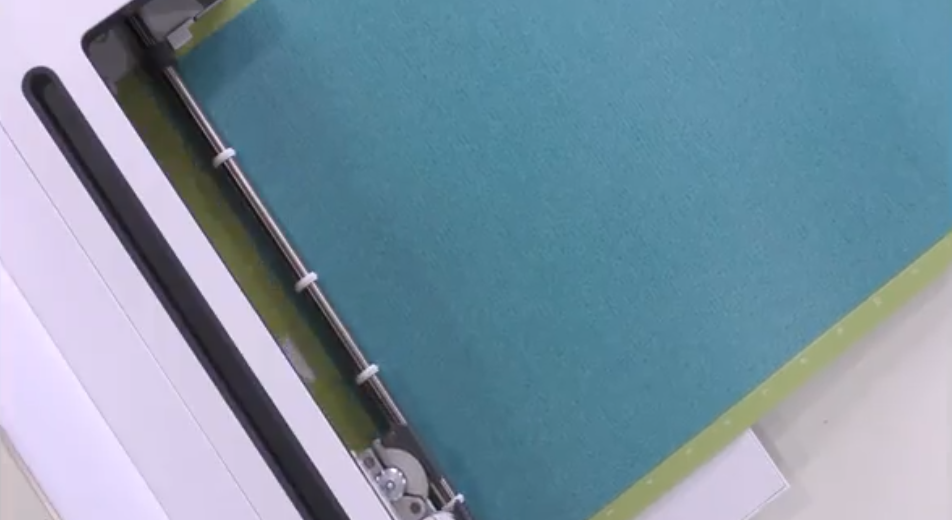 Weeding your design
Load your glitter heat transfer vinyl into your machine and so it can cut out your design. While it's cutting, this is a great time to preheat your Cricut EasyPress Mini. We are setting it to the 2nd setting, which is about 350 degrees.
Once it has finished cutting, press the Unload button to remove the cutting mat from your Cricut machine. Now it's time to weed your project.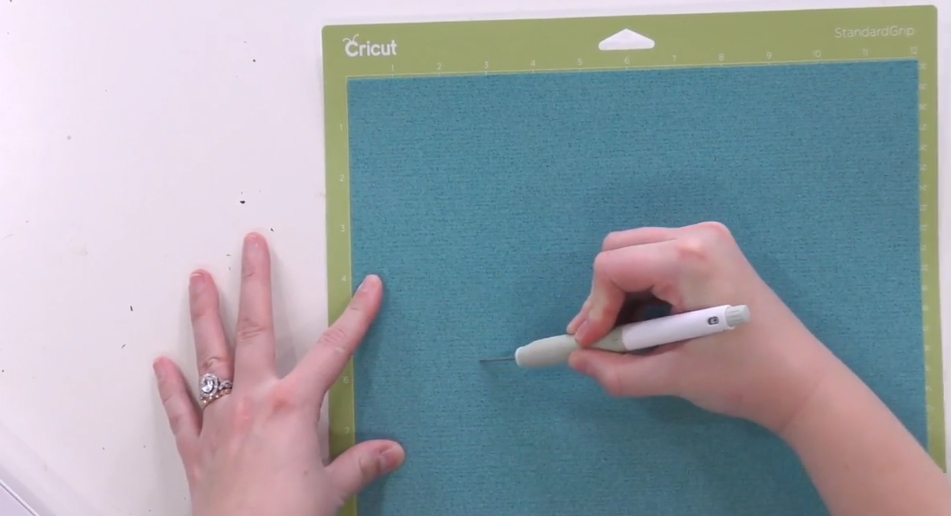 Use the Cricut TrueControl Knife to trim away the excess vinyl. This can be saved to use again for other projects.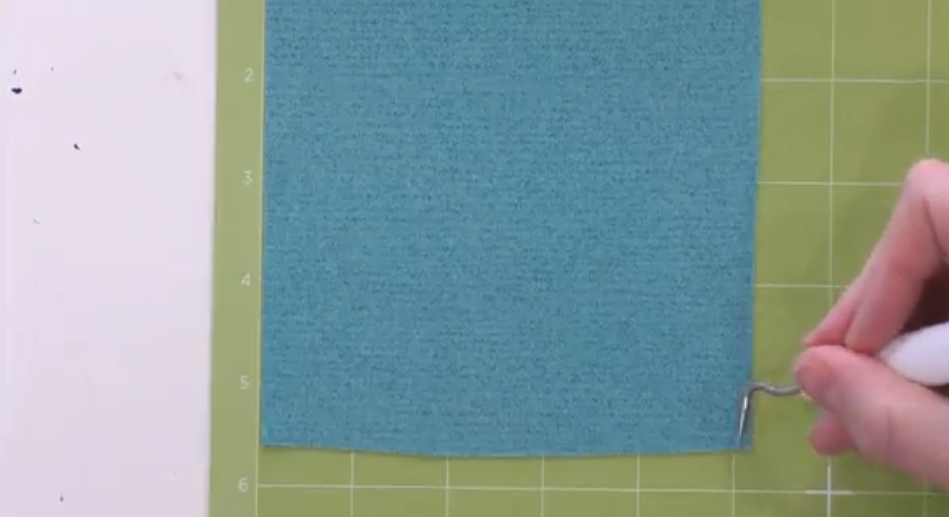 Using your weeding tool, weed your project. We like to begin at one corner.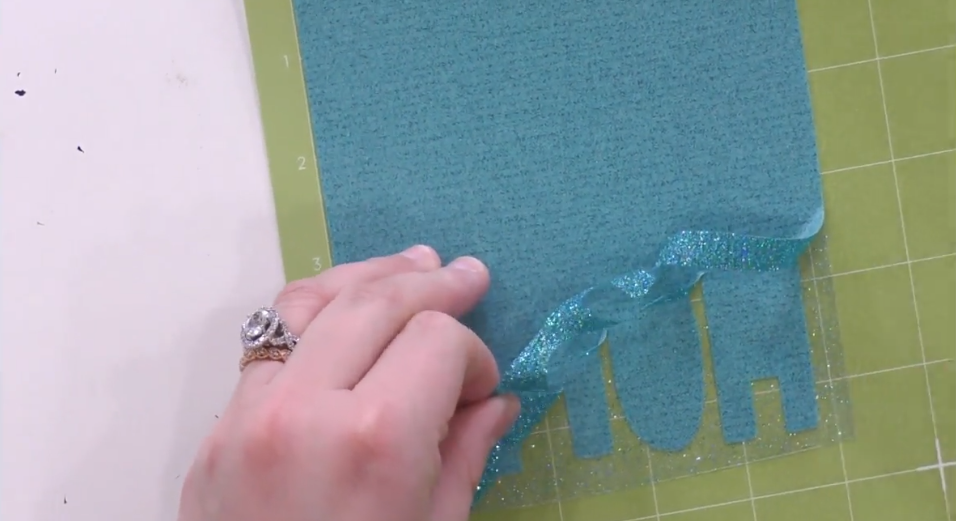 Weeding on the mat like this is almost like having another hand. It will help hold down your design while you gently peel up and weed away the negative vinyl. Use your fingers and your weeding tool as needed to help lift up a little piece and then continue slowly peeling up the rest. Don't forget to remove the centers of the letters.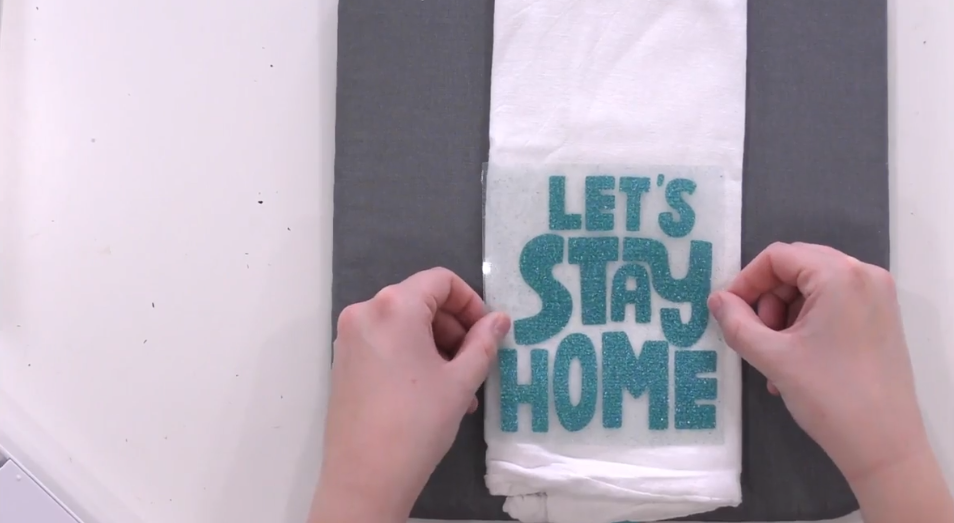 Peel up your weeded design from the mat. Place the towel on the Cricut EasyPress Mat. Use the EasyPress to remove the wrinkles from the towel so you have a nice smooth surface to work on. Position your design on the towel.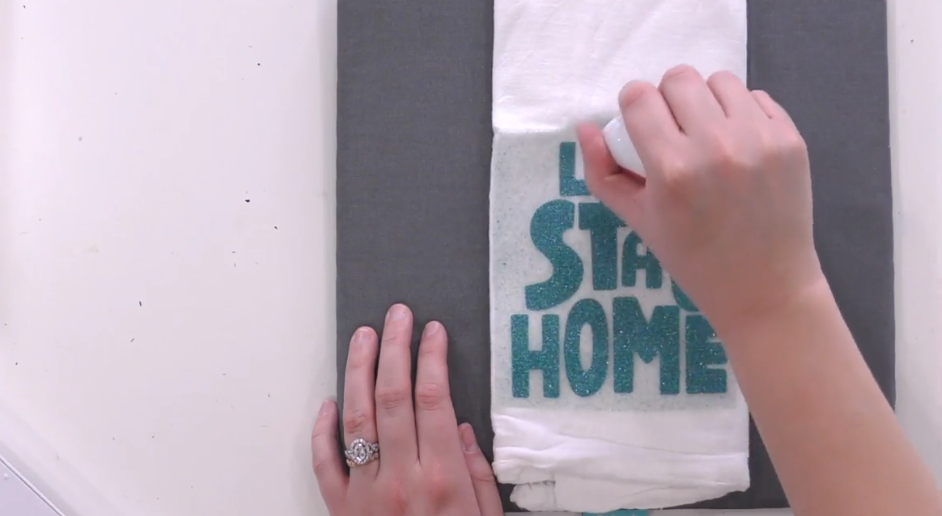 You don't need to use a Teflon sheet or other protective barrier. That's what the transfer tape does. Begin in the middle and start heating your design with your EasyPress. Once well adhered, gently peel up the transfer tape while the design is still warm. Give it a few seconds so that it's not hot, but you want it to still be warm.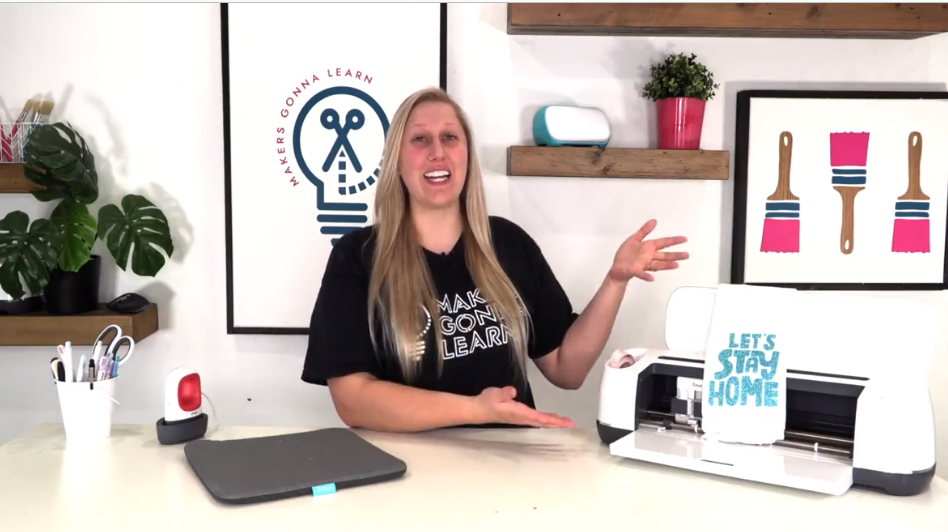 Prefer a video tutorial? Here you go!
​
Tanner, Courtney, and the rest of the Makers Gonna Learn Team are all here because we love die-cutting and especially love sharing fun projects and tutorials with fellow makers. We are all great friends and are always having a blast when we are together- you will see this on camera, especially during live streams! We are here to inspire and support you in your crafting journey!