Infusible Ink Mug
Check out this adorable Infusible Ink mug that we made. Want to learn how to make one too? Keep reading.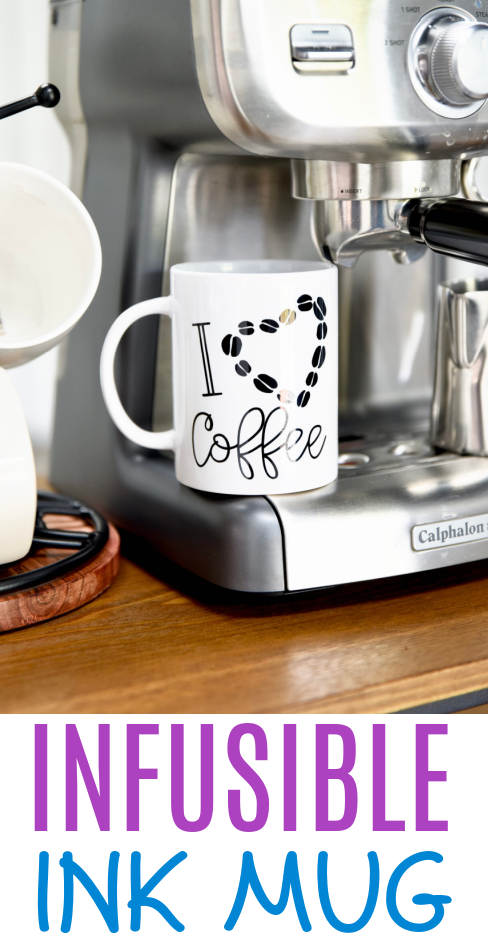 Infusible Ink Mug
Disclosure: Some of the links below are affiliate links provided for your convenience. This means, at no additional cost to you, we will earn a commission if you click through and make a purchase.
Cut File Used:
I Heart Coffee: https://makersgonnalearn.com/cut_files/i-heart-coffee-3/
Supply Links: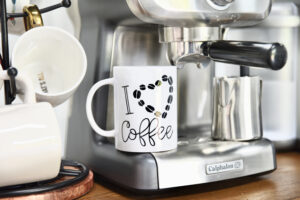 Step-by-step Instructions:
Import cut file, size to fit your mug.
Press "Make it".
Mirror your image!
Select infusible ink sheet material setting.
Place infusible ink on the top left of the standard grip mat. Using a brayer, smooth infusible ink to mat.
Load the mat in the machine and allow your Cricut to cut it out.
Once cut is complete, unload the mat, cut off the excess, and weed the infusible ink.
Clean the mug and apply the infusible ink where you want it to go and use heat-resistant tape all around the image tightly.
Place the mug in the preheated mug press and allow to heat.
Carefully remove the mug and allow it to cool completely on an EasyPress Mat.
Then carefully remove the heat-resistant tape and infusible ink sheet.
Meet the Makers Gonna Learn team! Tanner, Rachel, and Courtney are all here because we love diecutting and especially love sharing fun projects and tutorials with fellow makers. We are all great friends and are always having a blast when we are together- you will see this on camera especially during live streams! We are here to inspire and support you in your crafting journey!