Infusible Ink on Aluminum
Have you ever tried using Cricut Infusible Ink on Aluminum? You might not even have thought this was possible but we're going to show you just what a great Cricut craft technique this can be.
There are all sorts of craft projects you can make where you can incorporate Infusible Ink on aluminum. We're making a beautiful family recipe box and adding an aluminum plate on the front for the family name. This is a lovely project for your own kitchen and makes a fantastic gift.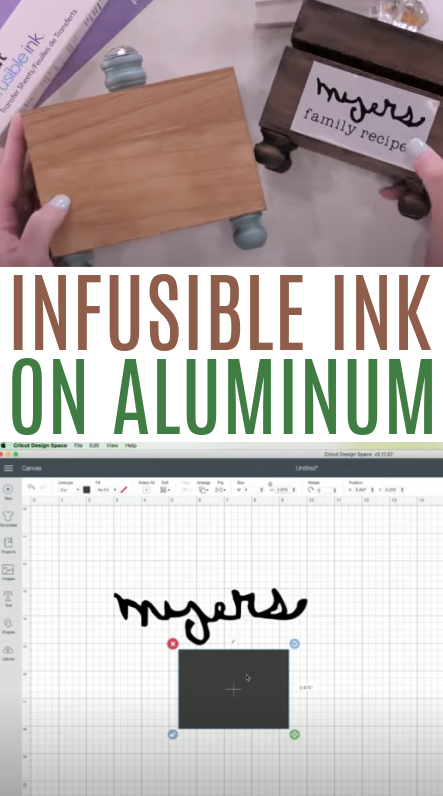 Infusible Ink on Aluminum
You're going to love how versatile this technique is. We're using it on a recipe box but we can think of so many other uses for it too. What about on a plate on the front of a special family scrapbook? What would you use it for?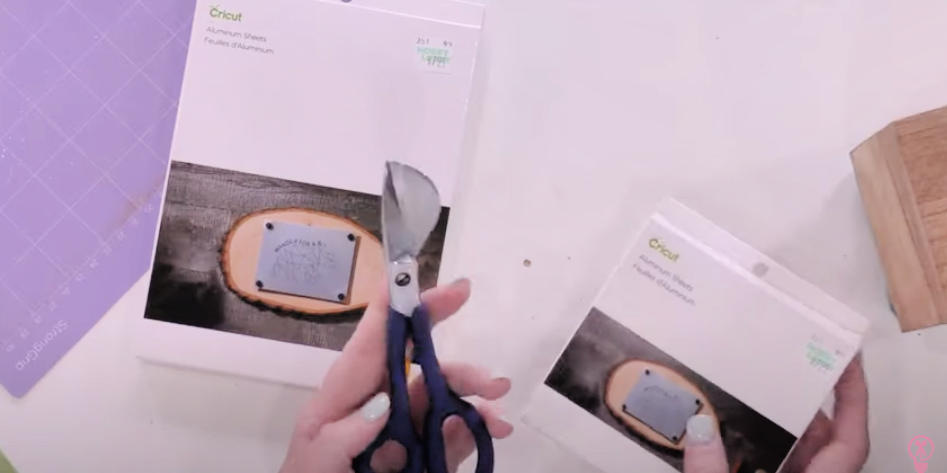 Supplies needed: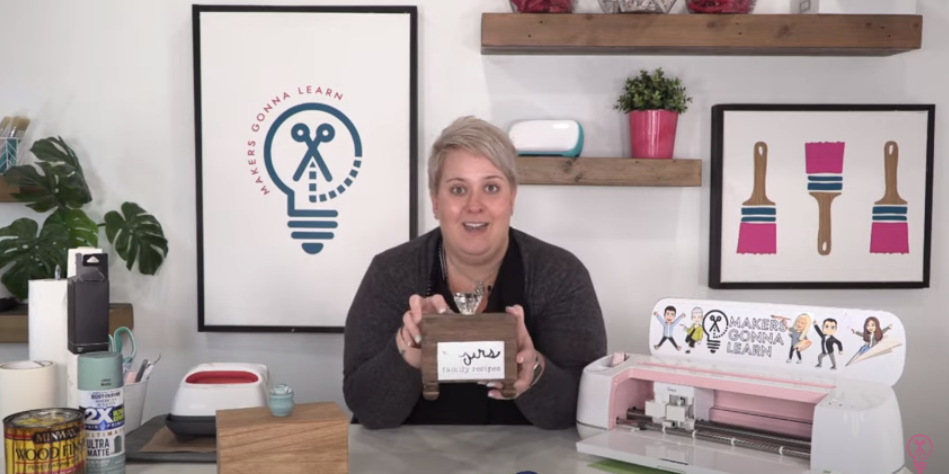 Step-by-step tutorial:
1 – Stain the wooden recipe box and paint the finial dowel rod caps. Let these dry while you work on the rest of the project.
2 – When dry, use the E6000 to glue the finial dowel rod caps onto the recipe box as "feet" and on top.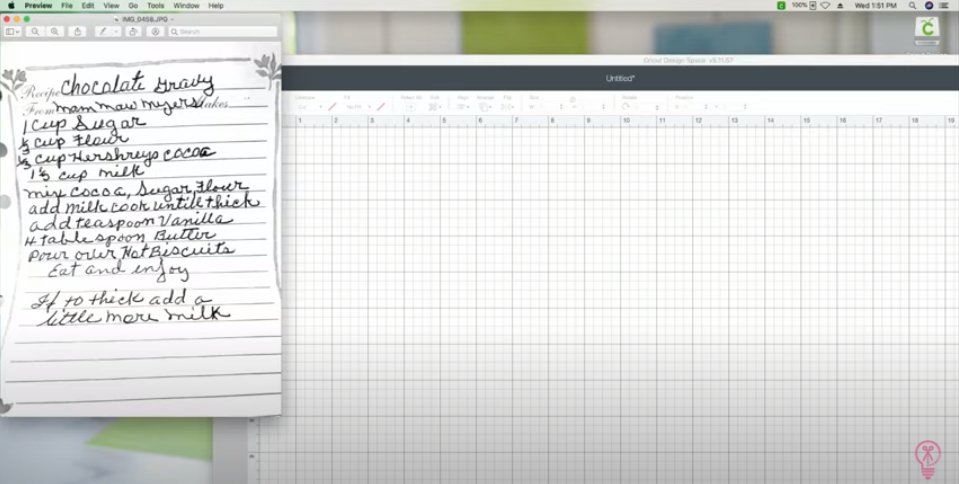 Working in Design Space
3- We're using someone's handwriting as the design on the metal plate. Upload a JPEG of the handwriting into Design Space. Do this by uploading and choosing Complex.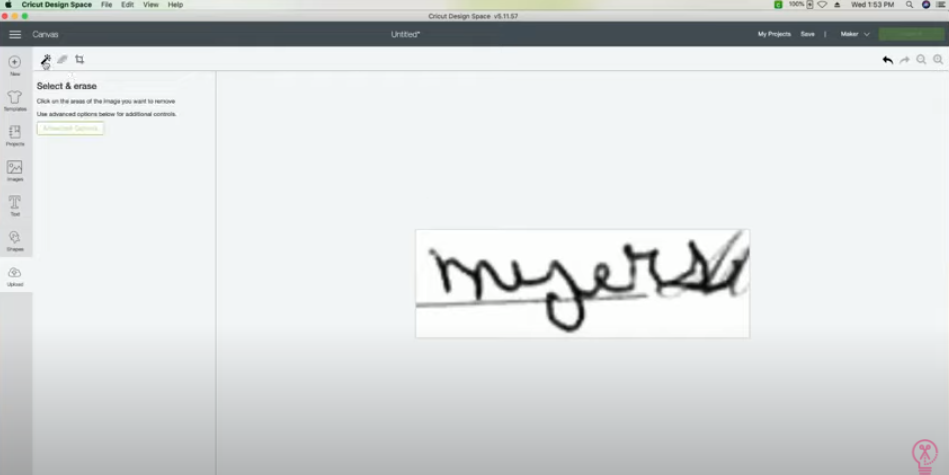 4 – Crop the image down to the area of your desired text. Choose the Magic Wand so you can clean up your image. Remember, it's not going to be a Print then Cut so you don't need to worry about the distortion. Click the white so it erases the background of the image.
5 – Next, choose the eraser. Use the eraser to delete and clean up any parts of the design you don't want to cut. Save as a Print then Cut. Then, you can then change it from Fill to No Fill in Design Space.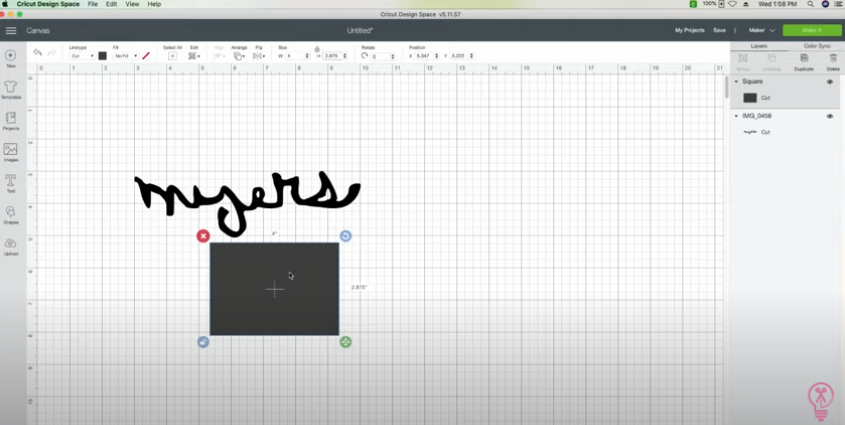 6 – Add a square to your canvas in Design Space. Unlock it and make it the exact size of the aluminum tag you're going to add to your recipe box. This will help you size your project.
7 – Open a text box and type in "family recipes". Change to whatever font you want and size to fit your rectangle along with the family name.
8 – When your design is ready, click Make It. Don't forget to mirror your design. Be sure to select Infusible Ink as your material.
Cutting your design
9 – Load Infusible Ink onto the cutting mat. If you have clammy hands, it's important to wear cotton gloves when handing the ink sheets. You might want to use a brayer to ensure that it is well-adhered to the mat.
10 – Load the cutting mat into the machine. Cut out your Infusible Ink. Preheat your EasyPress.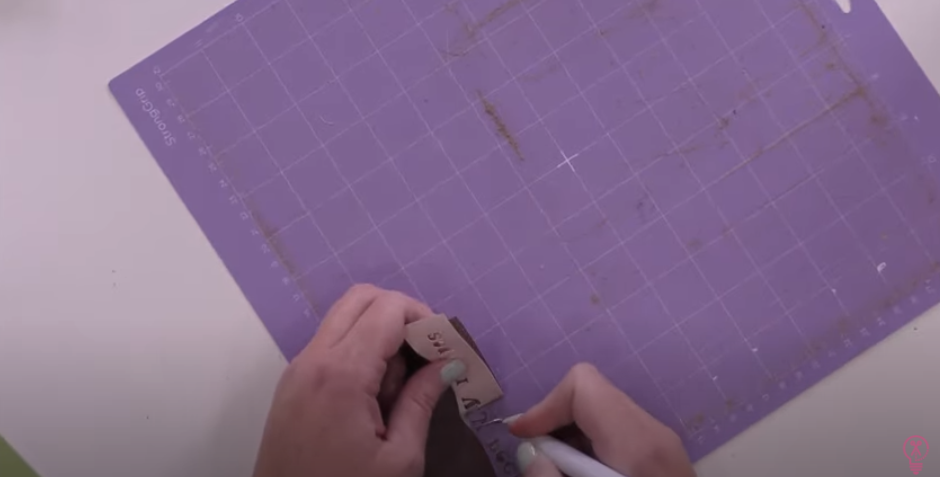 11 – Once your design has been cut out, weed it.
12 – Flip the mat upside down and pull the mat gently away from the design.
13 – Cut your aluminum piece to the desired size using duck-bill metal snips. Don't forget to remove the protective plastic cover from the aluminum.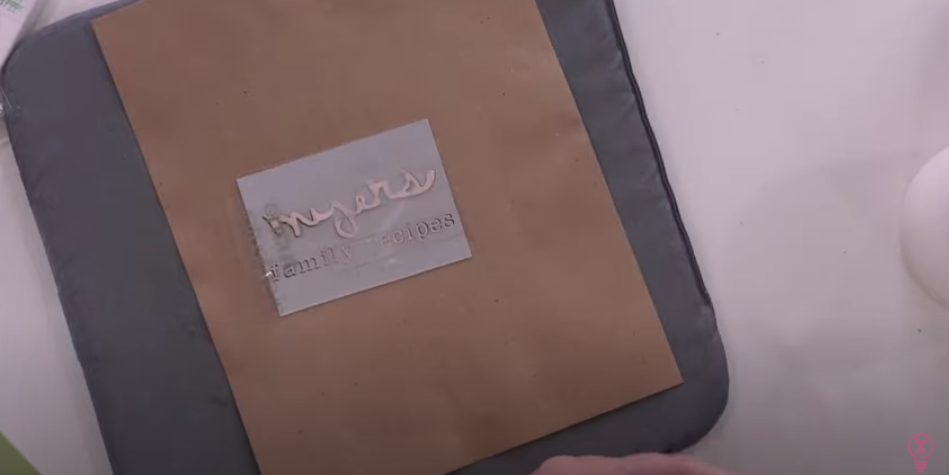 14 – Place a piece of cardboard on your EasyPress mat and then put the aluminum on top of that. Cover with a piece of butchers' paper and use your EasyPress to preheat for 15 seconds at 385 degrees.
15 – Put your design on the aluminum. Cover with butchers' paper and heat for 40 seconds. Allow it to cool.
16 – Glue the metal plate to the front of your recipe box and you're done!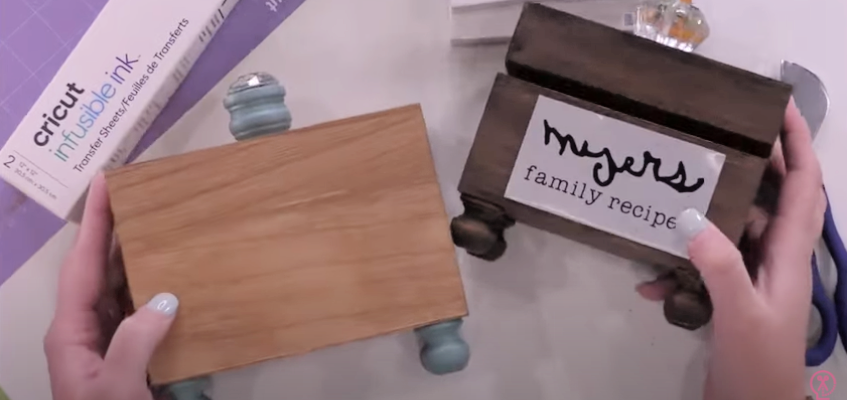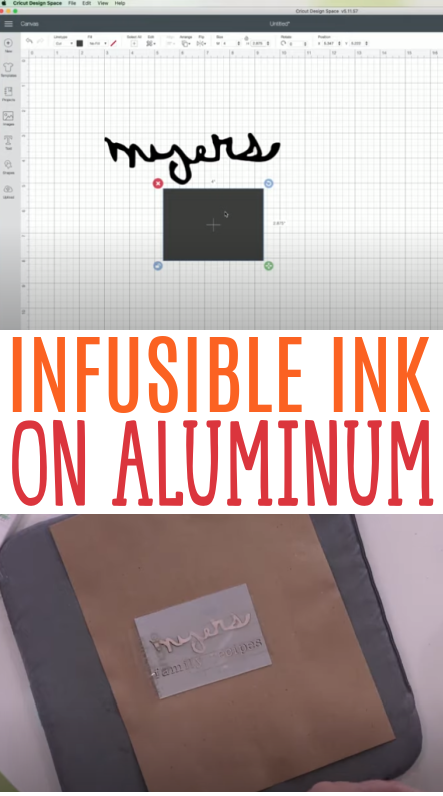 Tanner, Courtney, and the rest of the Makers Gonna Learn Team are all here because we love die-cutting and especially love sharing fun projects and tutorials with fellow makers. We are all great friends and are always having a blast when we are together- you will see this on camera, especially during live streams! We are here to inspire and support you in your crafting journey!