Is the Cricut Maker Worth It?
This is a question we get all the time. Is the Cricut Maker worth it? It's a great question. After all, die-cutting machines are an investment! As a consumer, you want to be sure you're getting the most value for your money. It can be confusing to figure out which Cricut machine is the best for you!
The Cricut Maker is the top of the line machine for the Cricut family. This means it can do more than any of the other machines and that it's the most expensive of them as well. Note: Cricut has announced that they are coming out with the Cricut Maker 3. We will put up a Cricut Maker 3 review just as soon as we can get our hands on one!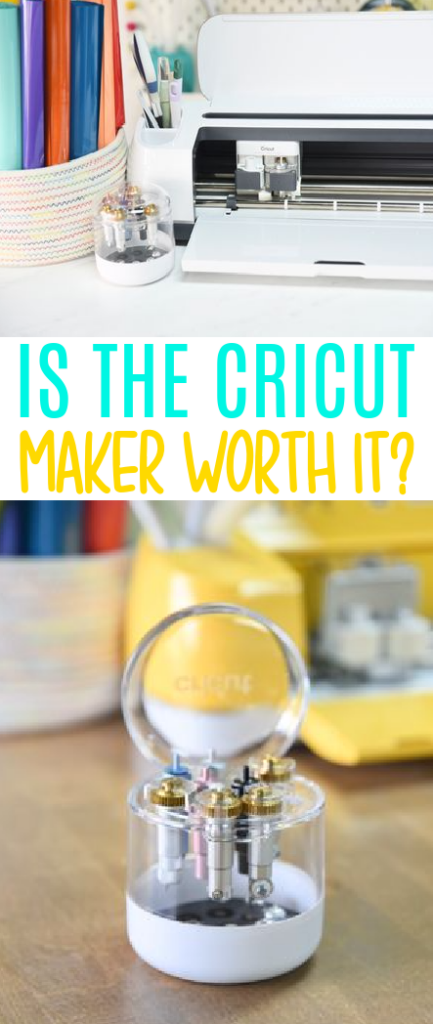 Is the Cricut Maker Worth It?
Just because the Cricut Maker is the top-of-the-line machine, doesn't automatically make it the best machine for you. We're going to walk you through some of our experiences with this craft machine so you can decide for yourself.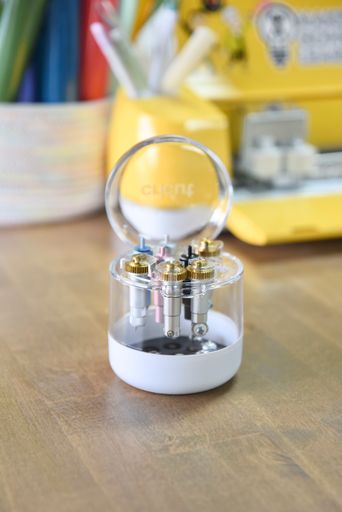 1 – The additional tools you get with the Cricut Maker aren't as reliable as the fine point blade.
Because these tools are cutting more delicate and intricate items, there tend to be more issues with them. We have had problems with the knife blade and rotary blade not being detected by the machine. In addition, we have had some issues at times with the cut quality from some of these tools.
This doesn't mean that we would say not to purchase a Maker. We do use ours. It is just something that we think you should be aware of before investing in one. You will need to spend extra time and effort to perfect using these specialty tools, but they can be very helpful.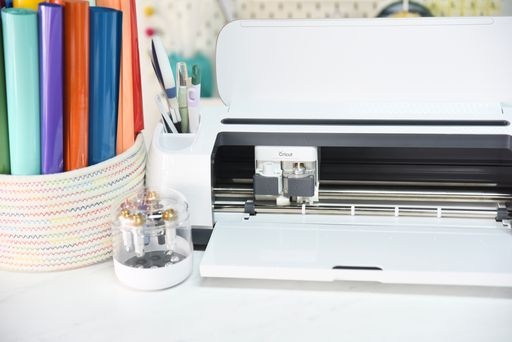 2 – New adaptive tools get released on a regular basis.
We love that there are new tools being released for the Cricut Maker on a regular basis. A Maker is about $140-150 more than the Explore Air 2, but it's clear that Cricut is putting extra time and energy into this machine. With new possibilities and functions being added as time goes on, this does add value to the Cricut Maker for us.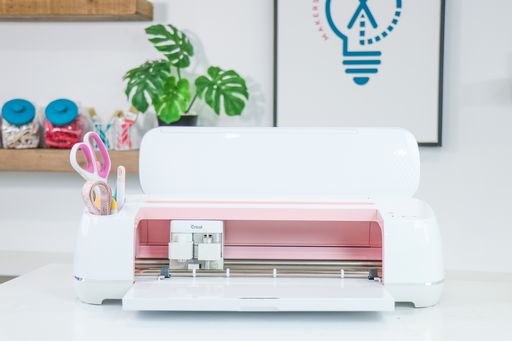 3 – The tools are purchased separately for an additional cost.
All the tools that are available and likely to be added in the future are great. However, you do need to know that they come at an additional cost. Note: The Cricut Maker comes with the fine point blade and the rotary blade.
For the remaining tools, they generally cost anywhere between $30-70, so it's important to keep that in mind when evaluating whether the Cricut Maker is worth it for you.
4 – Consider the materials you plan to cut with your machine.
If you're only using vinyl, iron-on, and cardstock, you probably should stick to the Cricut Explore Air 2. It will do everything you need it to do and do it well. However, if you want to cut thick felt, chipboard, balsawood, or other specialty materials, you're going to need a Cricut Maker.
An Explore Air 2 simply doesn't have the needed cutting pressure to cut through these types of thicker materials. In addition, you wouldn't have the specialty tools you need to be successful in cutting these out. It's definitely worth it if you want to make projects with these materials to spend the extra money and get a Maker.
5 – The Maker is a heavier machine.
To be able to have the 10x more cutting power of the Maker, it makes sense that it's also a heavier machine. We mention this because we know that some people don't have dedicated craft rooms and they need to move their machines frequently. Or they might want to travel with them or take them over to friends' houses.
Again, this might be an important consideration for you, especially if you don't plan to make use of those adaptive tools. A Cricut Explore Air 2 is approximately half the weight of a Maker.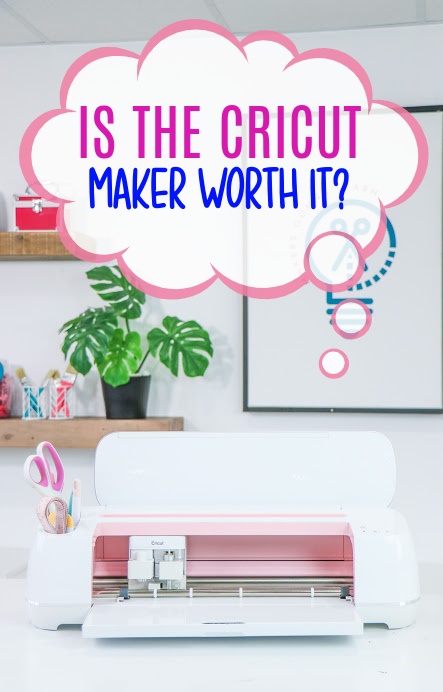 So, ultimately, do we think the Cricut Maker is worth the extra money? Yes, if you're going to be or think there's a chance you're going to be working with materials that need that extra cutting power and those adaptive tools. In our opinion, there is really no other machine on the market that performs as well as the Maker when it comes to those special projects.
If you're a cardmaker, scrapbooker, or someone who really just wants to make t-shirts and that sort of project, you might as well stick with the Cricut Explore Air 2. It is a high quality machine and if everything you're making requires only the fine point blade for cutting, you're all set (and for less money!).
Tanner, Courtney, and the rest of the Makers Gonna Learn Team are all here because we love die-cutting and especially love sharing fun projects and tutorials with fellow makers. We are all great friends and are always having a blast when we are together- you will see this on camera, especially during live streams! We are here to inspire and support you in your crafting journey!