Knockout Text in Cricut Design Space
Today, we're going to show you how to create knockout text in Cricut Design Space – updated for 2021! Before we get started, you might be wondering what knockout text actually is.
You've probably seen knockout text and just didn't know it! This is a technique where you have a larger piece of text with additional text in the middle of it. Check out the photos to get a better idea of just what it looks like.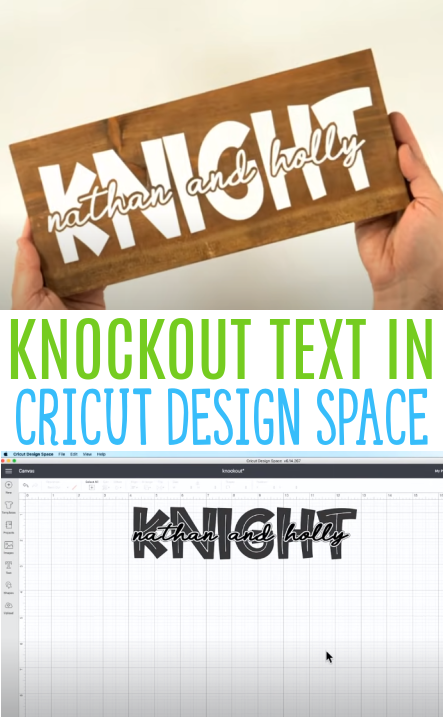 Knockout Text in Cricut Design Space
Want to create some knockout text for yourself? Here's how to do it!
Supplies needed:

Step by step tutorial: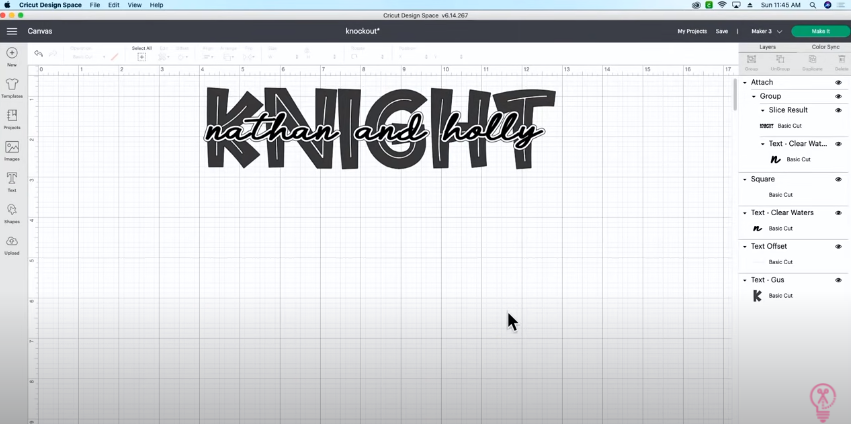 Working in Design Space
1 – Let's get started in Cricut Design Space. We recommend picking a cursive font for the smaller text at the front and a really thick print font for the back. This helps keep your text legible.
2 – Open a text box. Choose the font you want to use for the background word. We're using the MGL font Gus.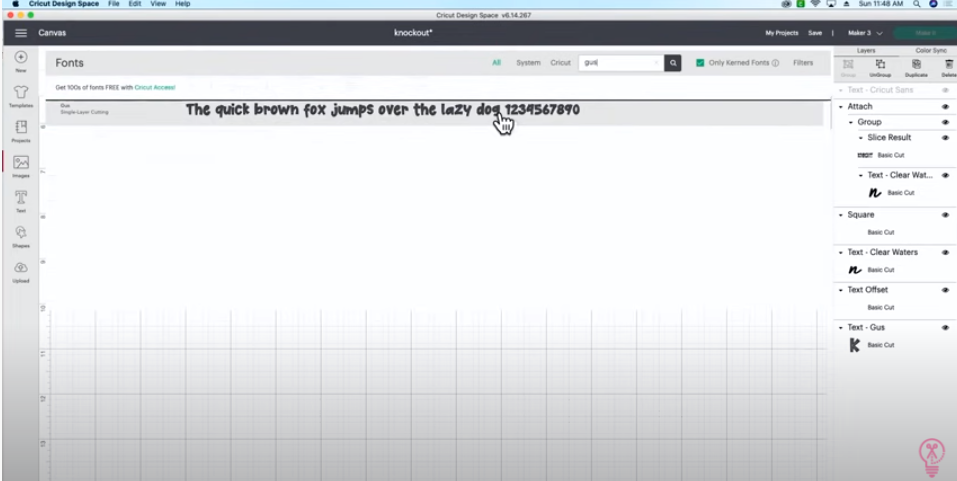 3 – This font has some inner lines that we want to get rid of. Begin by selecting your text and going to the bottom of the Layers Panel to choose Weld.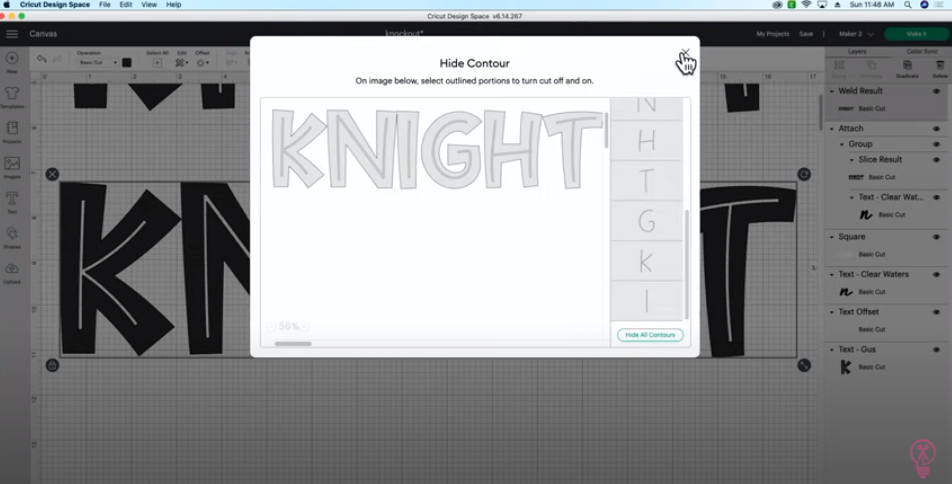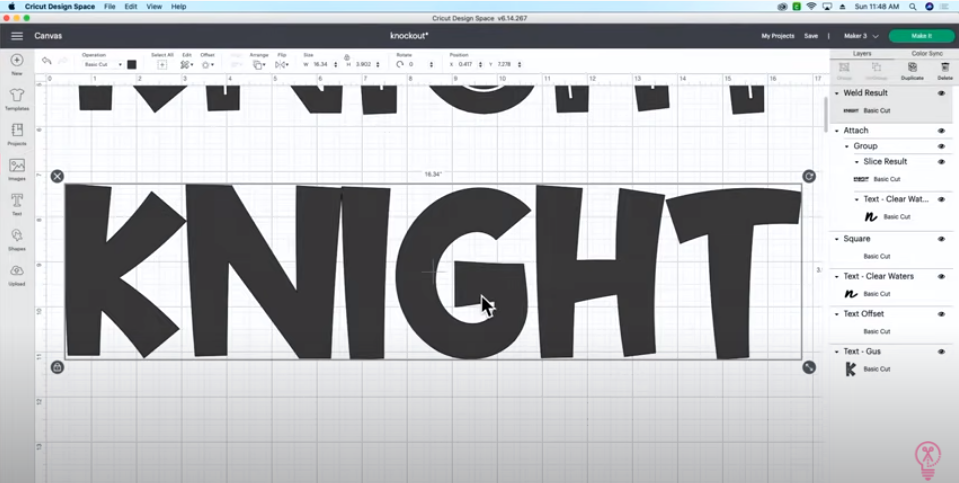 4 – Then, choose Contour so you can delete those inner lines. You should end up with a solid text now.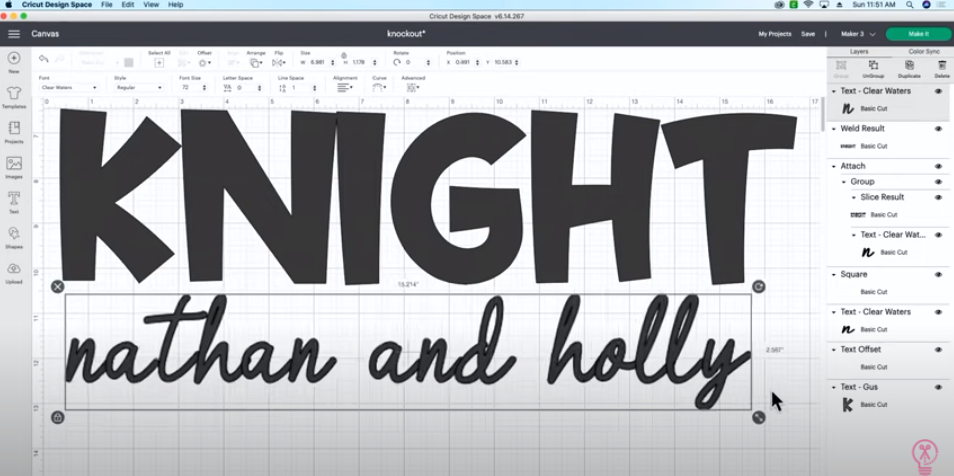 5 – Open another text box. This time we used the MGL font Clear Waters to add in the first names of the couple.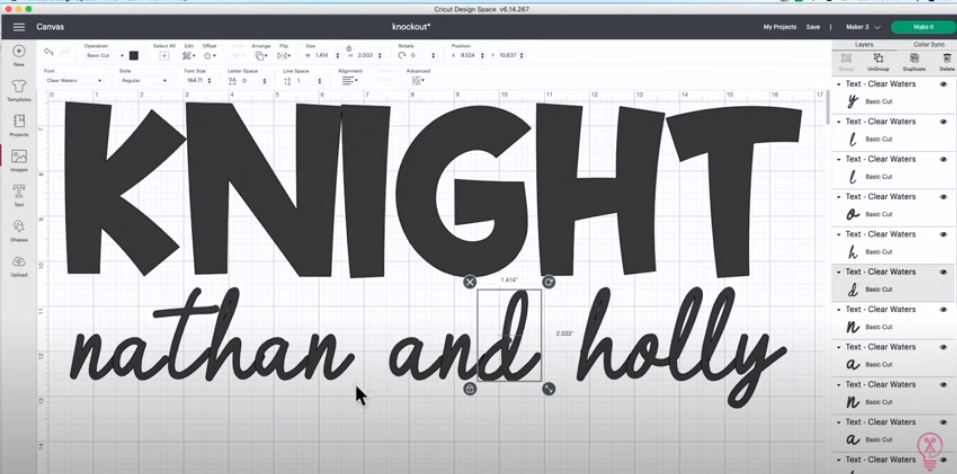 6 – Although cursive fonts are usually automatically kerned by Cricut Design Space, if they aren't or if they need a little tweaking, you can select your text and Ungroup to Letters. Move letters over as needed.
Once satisfied with your lettering, select the entire cursive text and Weld.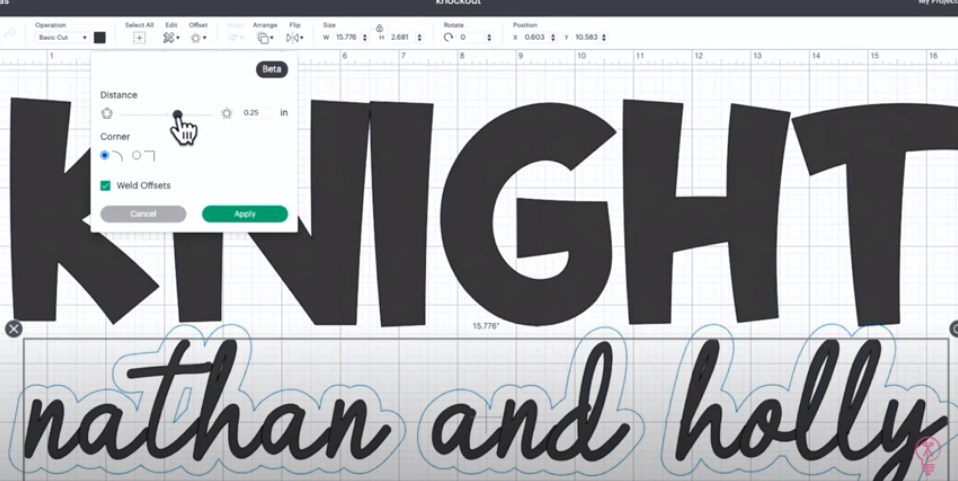 Creating the Knockout Text
7 – Select the entire cursive text and choose Offset. Add an offset to the lettering, adjusting the size as you'd like. We did an offset of 0.139 and curved corners.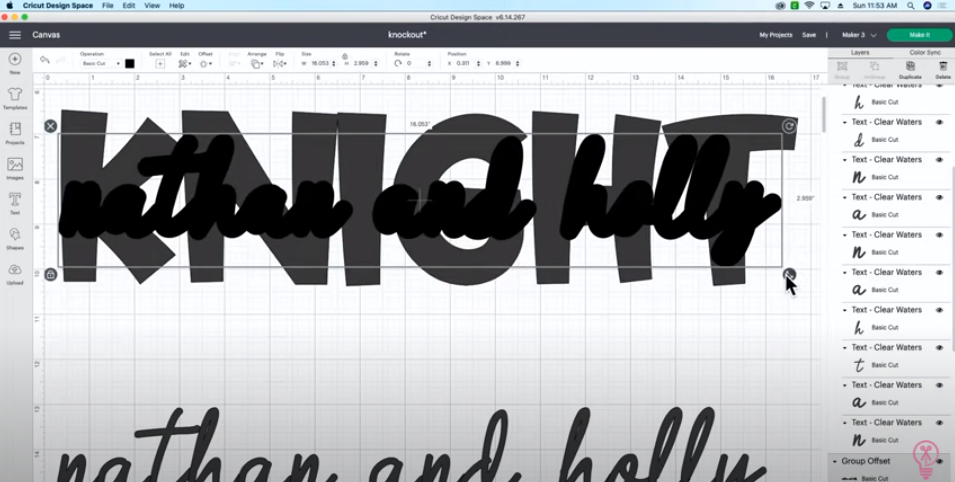 8 – Move the offset and place it on top of the block text (the last name).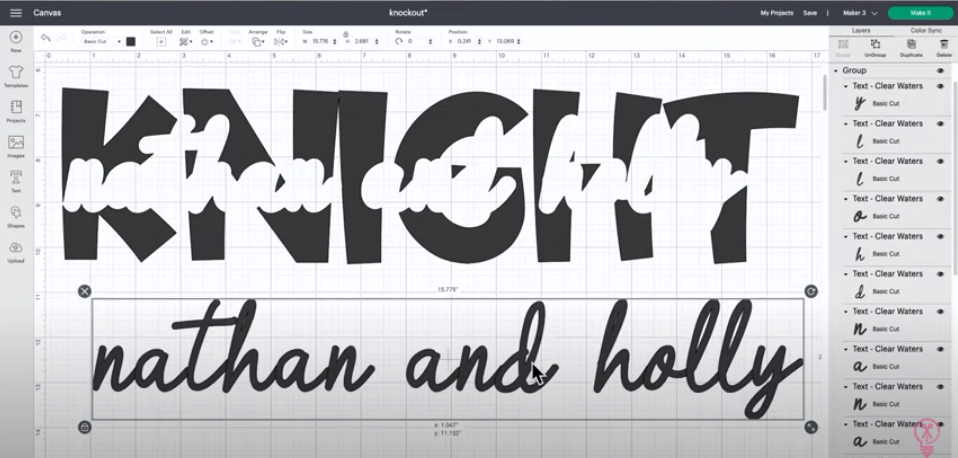 9 – Once you have it placed as you want it, choose both layers and Slice. Delete the slice results.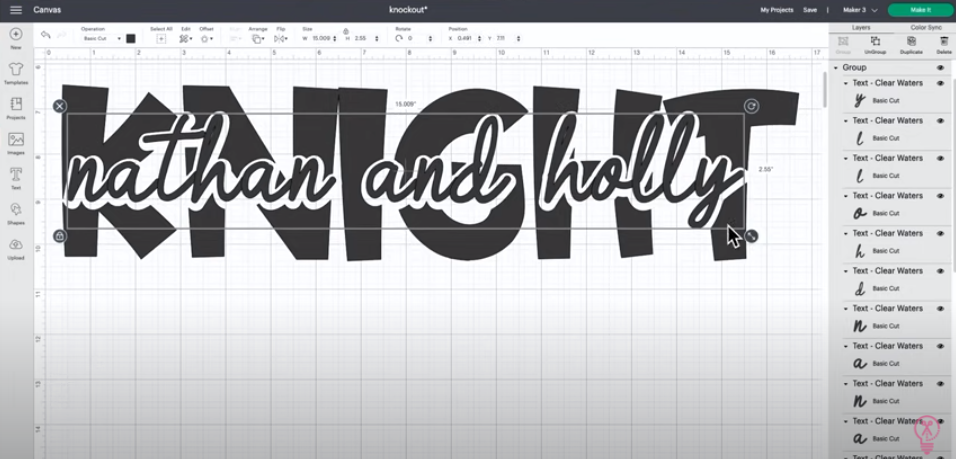 10 – Move the original cursive layer (that you saved) into the opening created by the sliced out offset and size accordingly.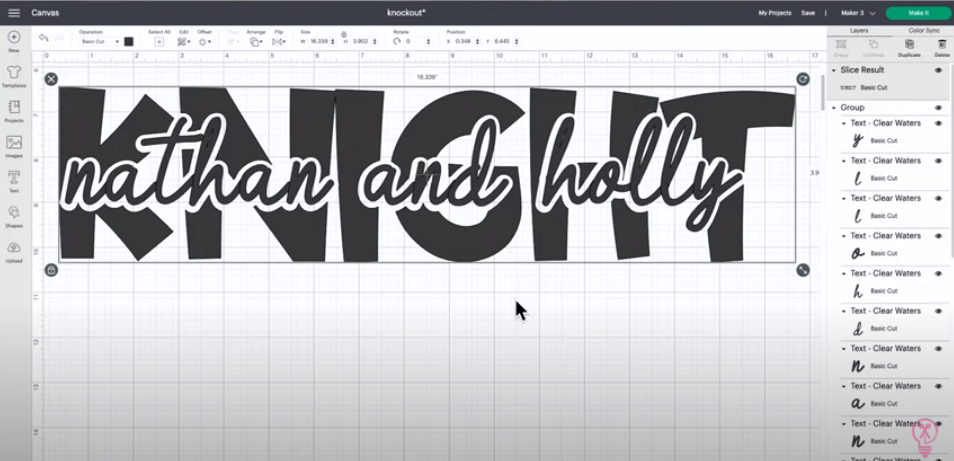 11 – If you see some little bits that you want to get rid of, you can clean up your design by using Contour. This will make it much easier to cut and place your final design.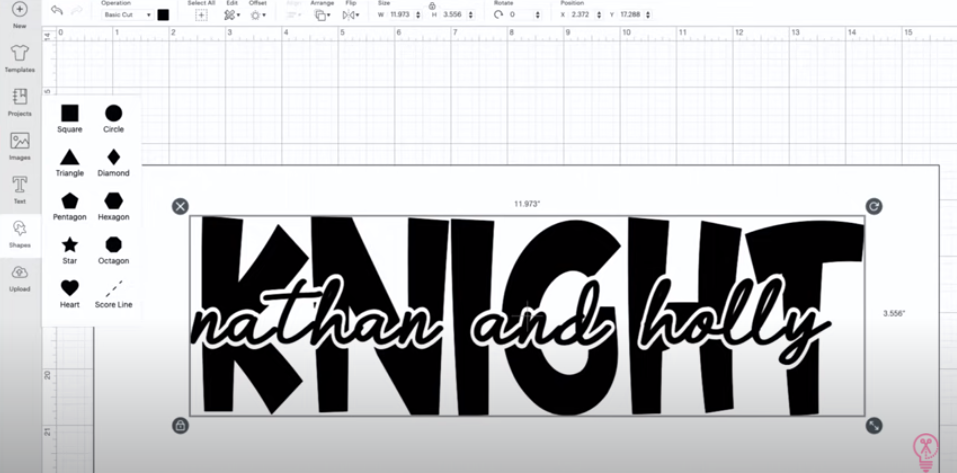 12 – Add a rectangle the size of your blank – in this case, our wooden sign. This will allow you to size the text design accordingly.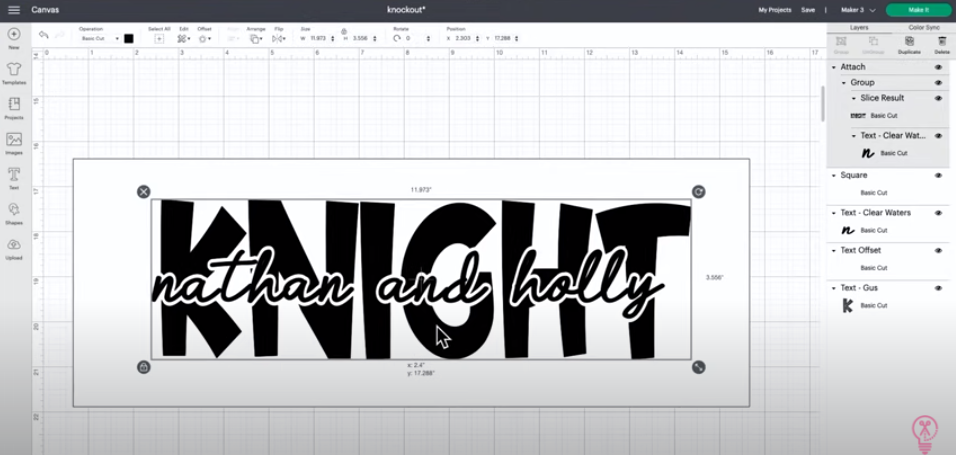 13 – Make sure to select your whole design (not the rectangle) and Attach. (Normally, we would use Weld but lately Design Space has been glitching and filling in the centers of letters like "a" when you do this so we just used Attach since each text element was welded).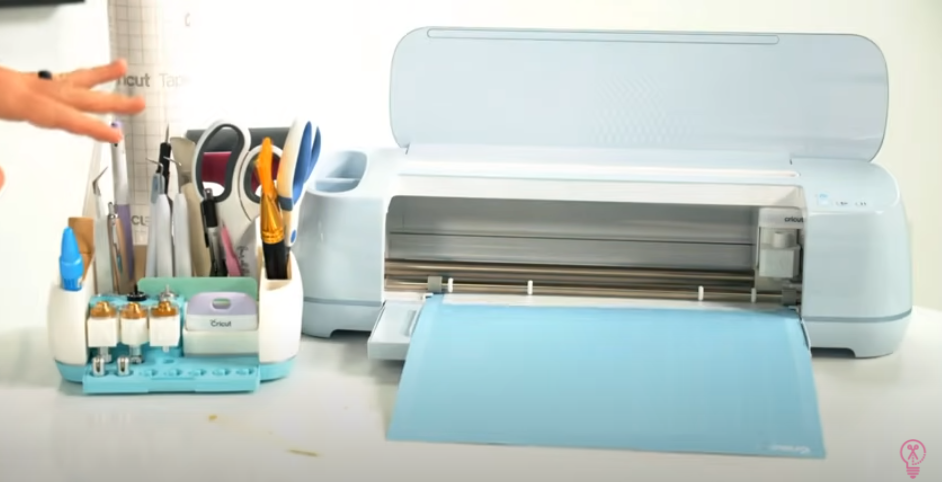 14 – Delete the rectangle since that was just there for visualization and sizing. Click Make It and cut your design out with your Cricut machine.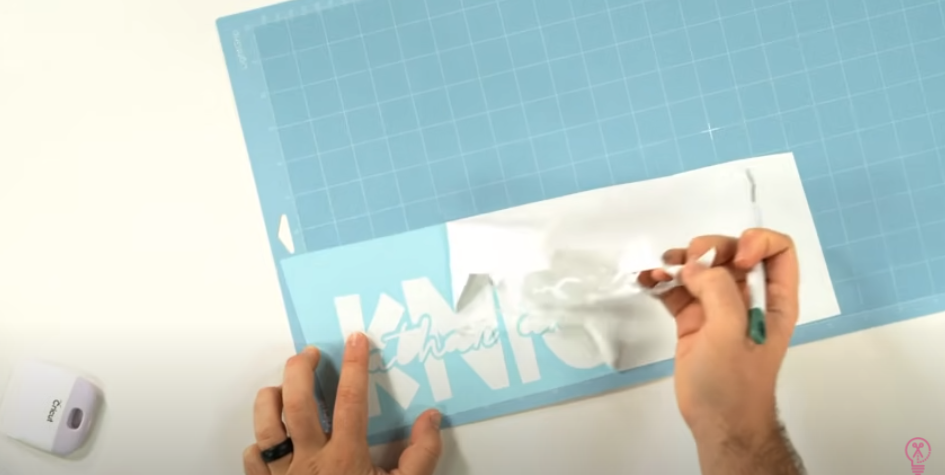 15 – Burnish and weed your design. Apply transfer tape. Burnish from the front and back.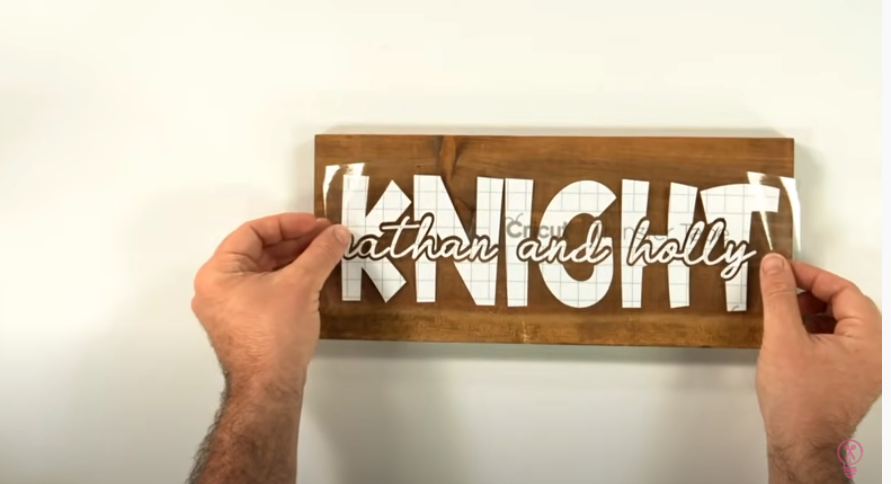 16 – Apply the vinyl design to the wooden sign. Burnish well and peel up the transfer tape.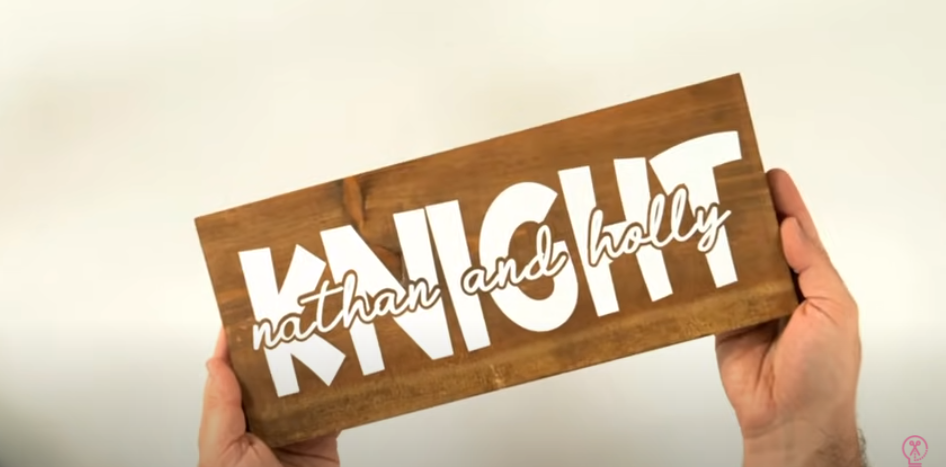 There you have it! This makes such a beautiful wedding, shower, housewarming, or baby gift. You could even make it for a teacher or someone in another profession.
You can make these knockout text signs on wood or glass. It's a fun design to put on a mug or tumbler too. Share your knockout designs with us on social media using hashtag #MakersGonnaLearn.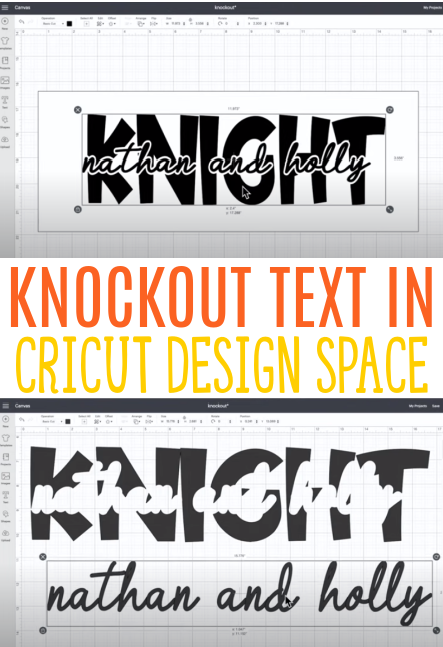 Tanner, Courtney, and the rest of the Makers Gonna Learn Team are all here because we love die-cutting and especially love sharing fun projects and tutorials with fellow makers. We are all great friends and are always having a blast when we are together- you will see this on camera, especially during live streams! We are here to inspire and support you in your crafting journey!