Make an Explosion Box
We love these explosion boxes! If you want to learn how to make an explosion box, you will definitely want to check out this blog post and video. We'll take you through the process step-by-step! This is a really fun way to use your Cricut machine to make a great gift for someone you appreciate!
These explosion boxes are such a special way to present a little gift to someone. Fill it with candy, money, or any other lightweight items you'd like. With ours, we have used them as a photo album/scrapbook, placing pictures and memorabilia (ticket stubs and so on) on each flap. One of our members suggested using an explosion box for a gender reveal. What a fantastic idea!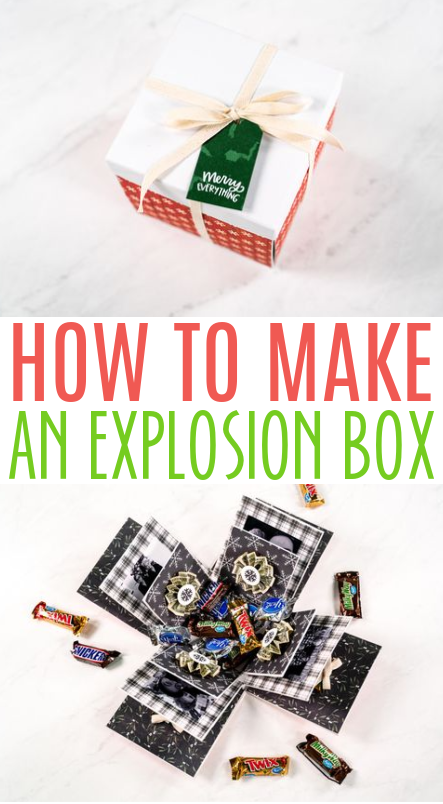 Make an Explosion Box
Gather up your supplies and follow along with our tutorial so you can make your own box. Remember, even though we made a Christmas themed box, you can make one for any occasion or theme you want by changing up the paper you use!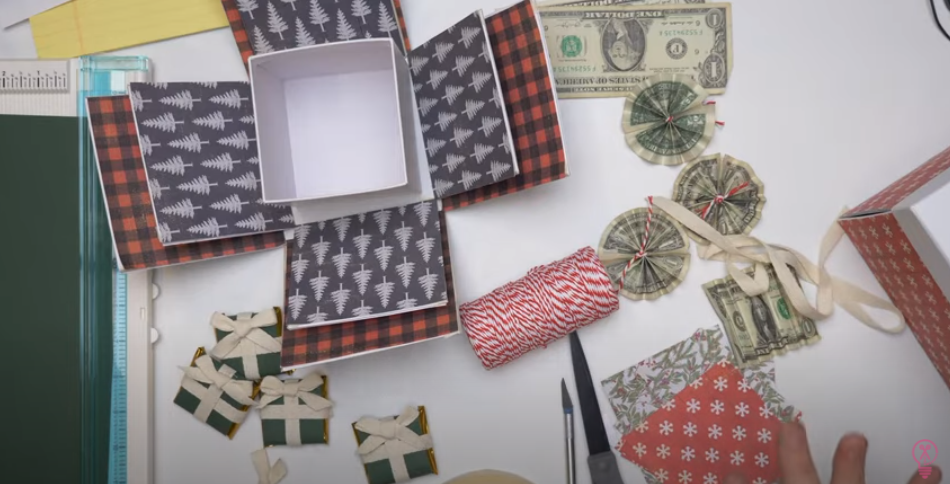 Supplies Needed:
Masking tape
Cricut EasyPress Mini
Cricut EasyPress mat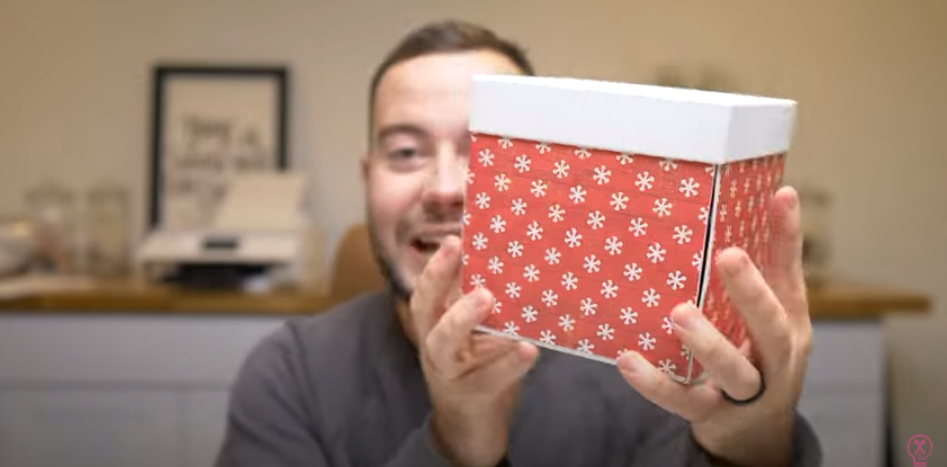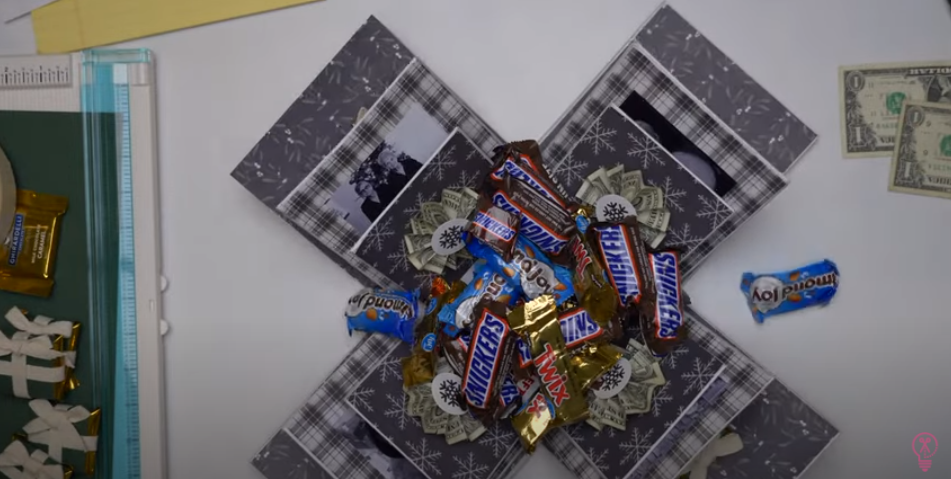 Step-by-Step Instructions: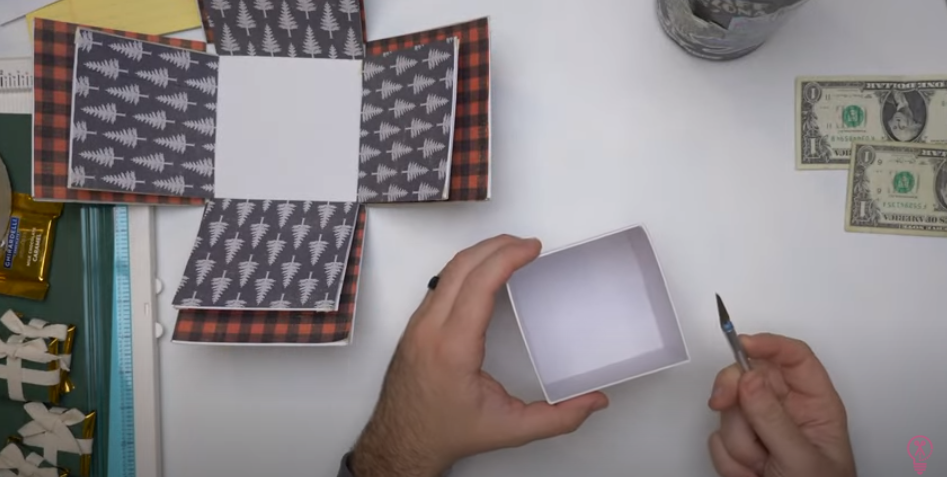 Prepare the boxes:
1 – We do have a some box cut files available here at Makers Gonna Learn that you can use if you'd like, but we have found that the premade boxes are much sturdier for filling with candy. So, using a craft knife, cut down the sides of each box.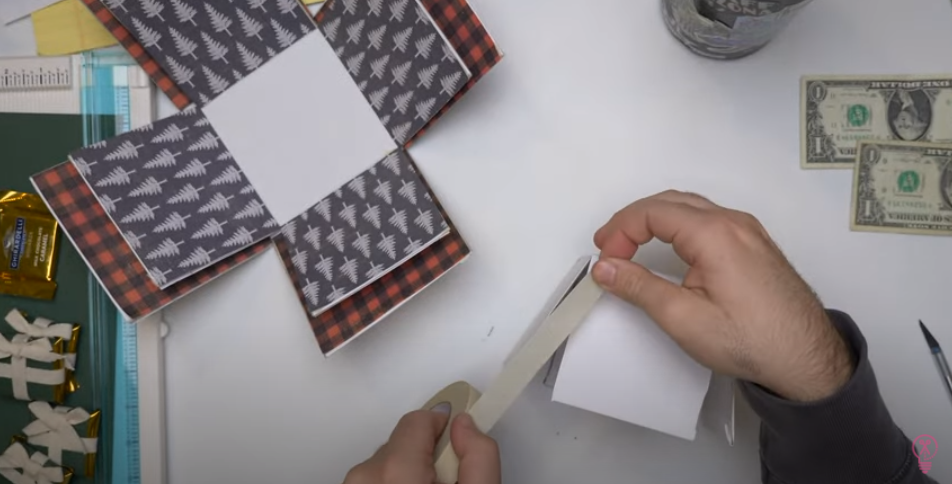 2 – Cover the cut edges with masking tape.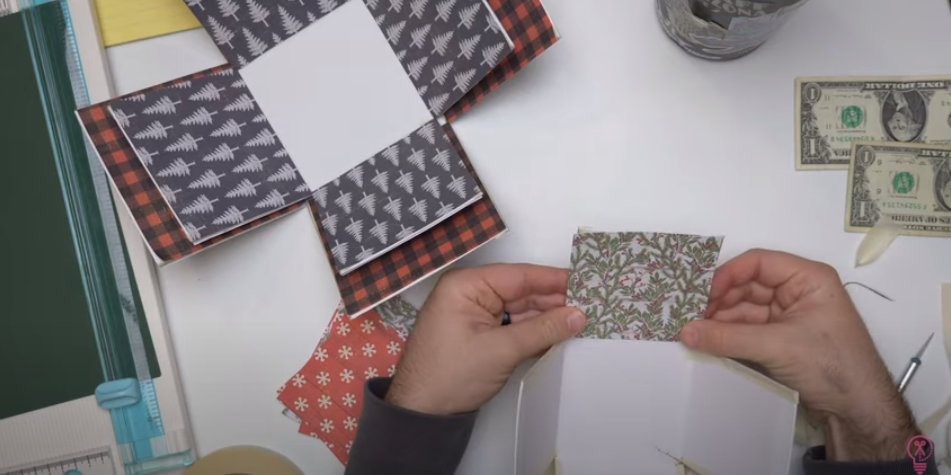 3 – Measure the box flaps and cut your pieces of patterned paper to size. Attach them to both sides of the flaps using your tape gun.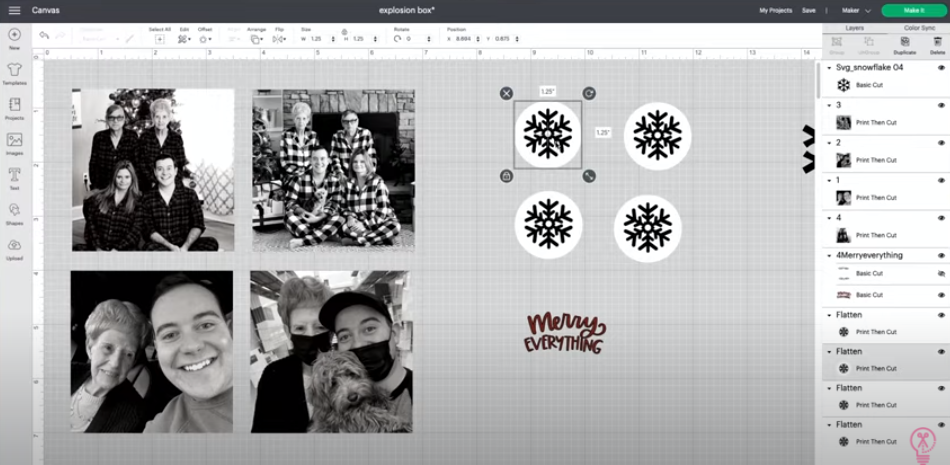 Working in Design Space
4 – In Cricut Design Space, we uploaded the photos that we want to use. Size them to fit the flaps as you'd like. These will be a Print then Cut.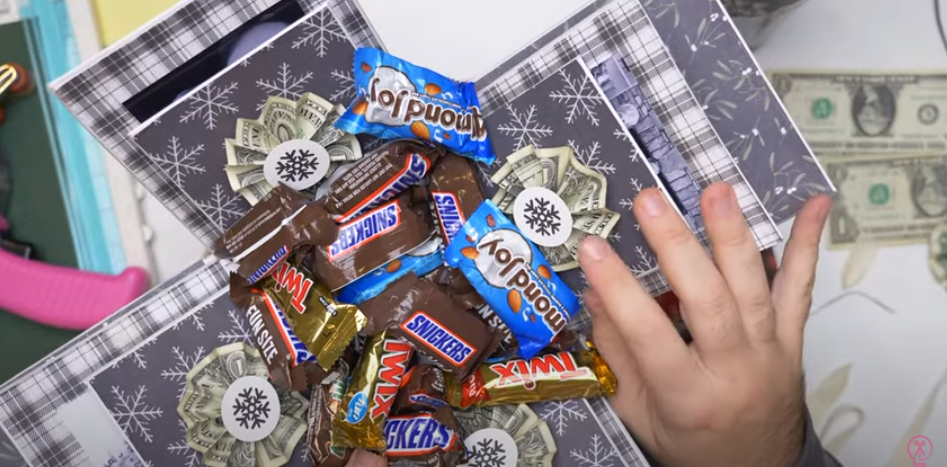 5 – The little snowflakes in circles are the centers for our dollar bill rosettes. Upload the snowflake cut file into Design Space.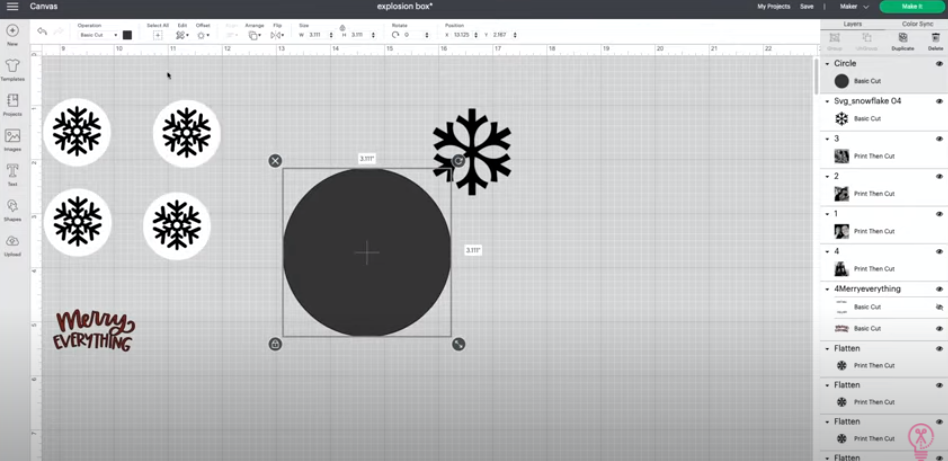 From the Shapes menu, add a circle. Place the snowflake on top of the circle. Use Arrange and Send to Front to bring the snowflake to the front of the circle. Size the snowflake to fit well in the circle. Select both layers and choose Align, Align Center.
6 – With both layers still selected, go down to the bottom of the Layers Panel and choose Flatten. That turns the snowflake and circle into a Print then Cut. Size them to fit onto the rosettes – we made ours 1.25 inches in diameter. Then you can duplicate them so you have enough for all of the rosettes.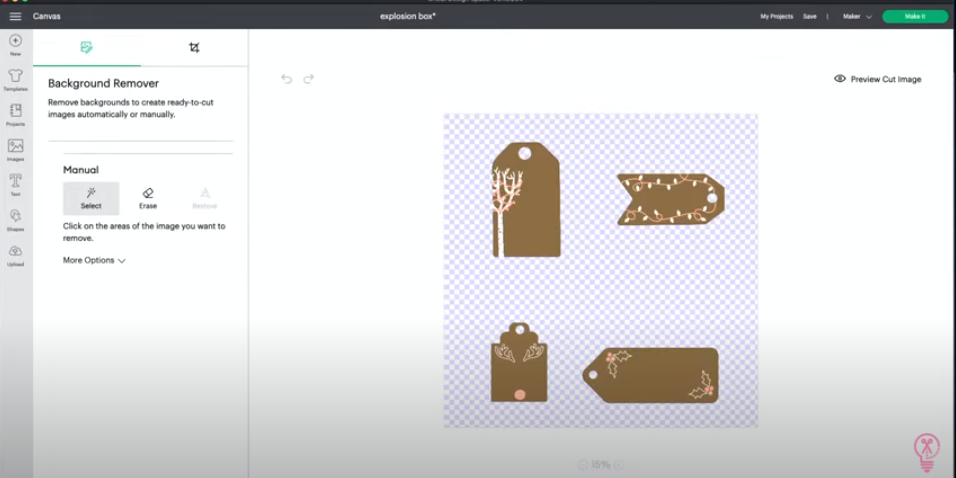 7 – Upload the tags cut file into Cricut Design Space.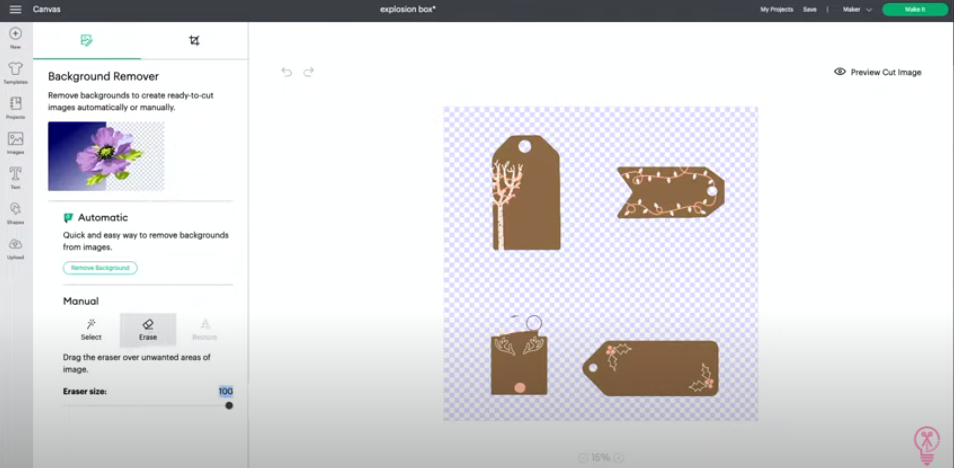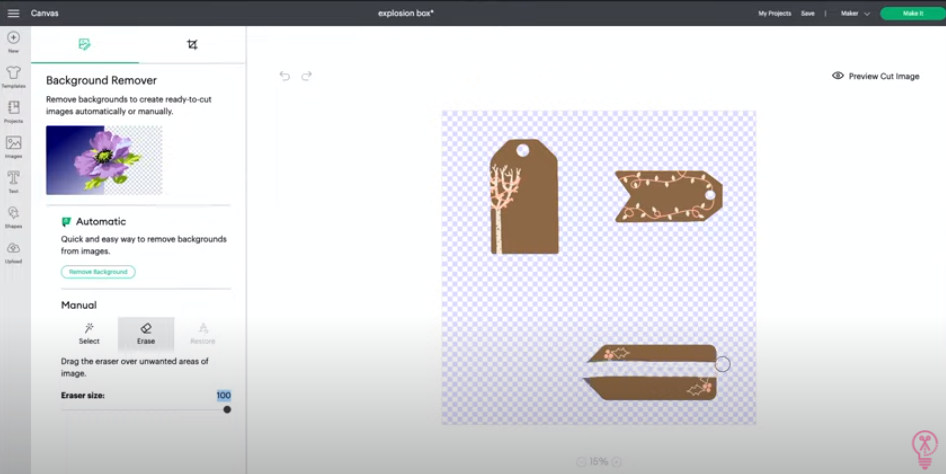 8 – Use the eraser to erase away and delete the tags that you aren't going to use.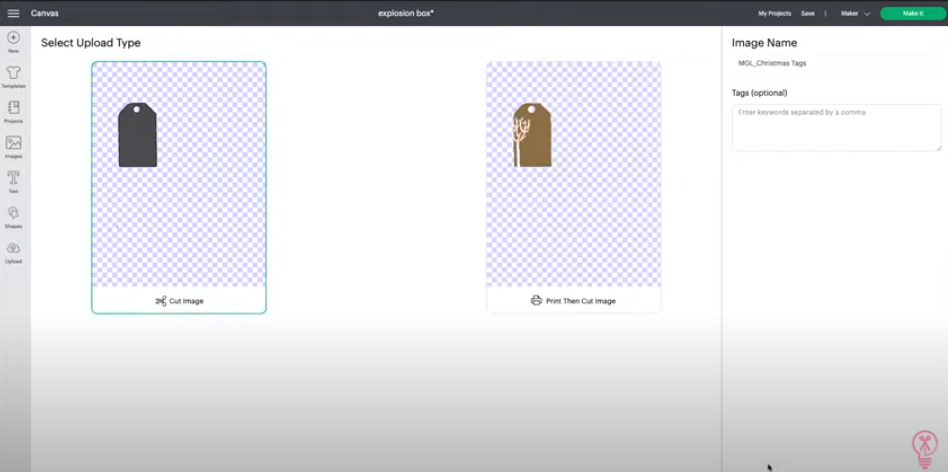 9 – Add the remaining tag as a cut file to your canvas in Design Space.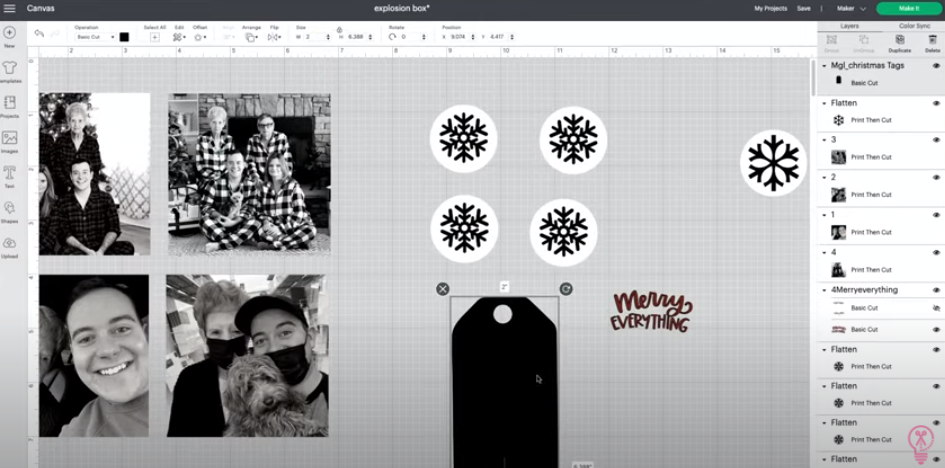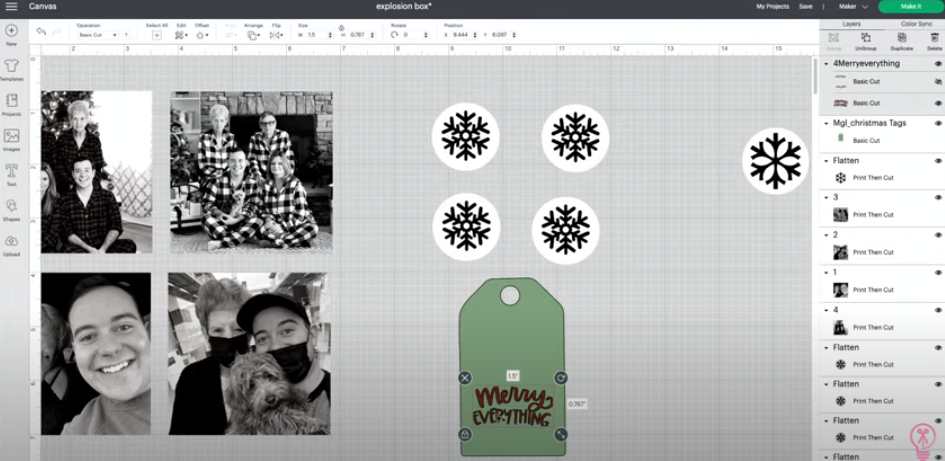 10 – Add "Merry Everything" to the tag and size appropriately.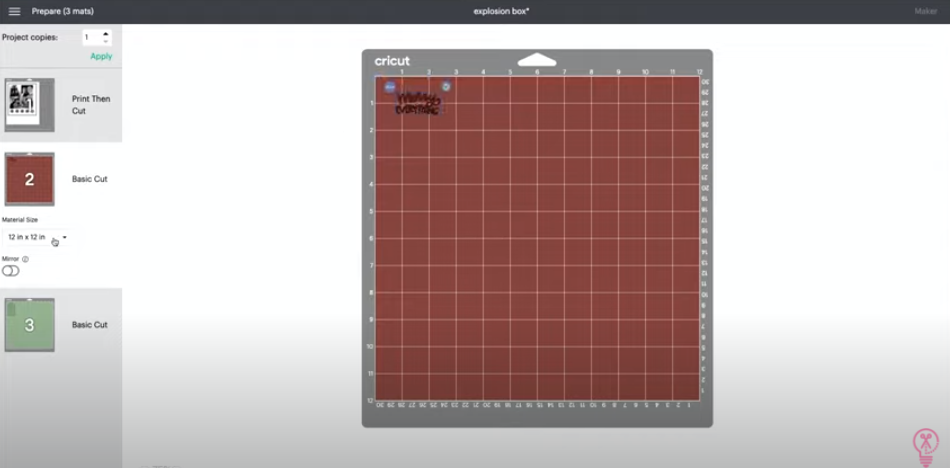 Cutting your design:
11 – Press Make It to print and cut the snowflakes and the photographs. Cut the Merry Everything from heat transfer vinyl and the tag from cardstock.
12 – Weed the HTV. Apply to the tag using your EasyPress Mini.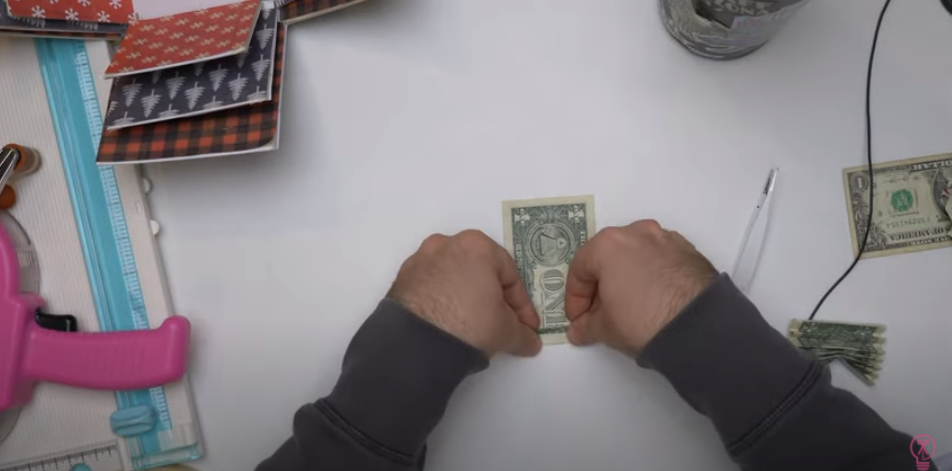 Putting it all together:
13 – To make the dollar bill rosettes, fold the dollar bill back and forth in an accordion fold. Secure in the middle with a piece of twine. Fan it out and join together with some tape.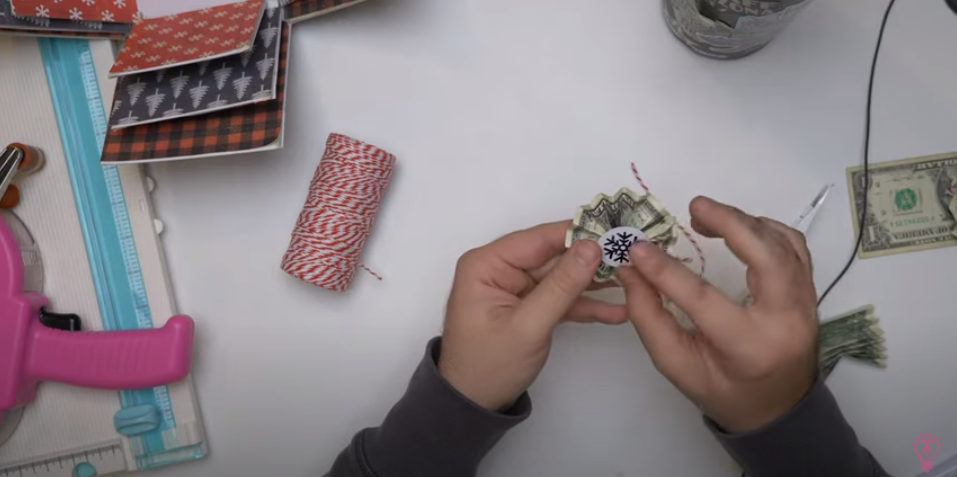 14 – Add a snowflake to the front of the rosette. We suggest using a foam dot.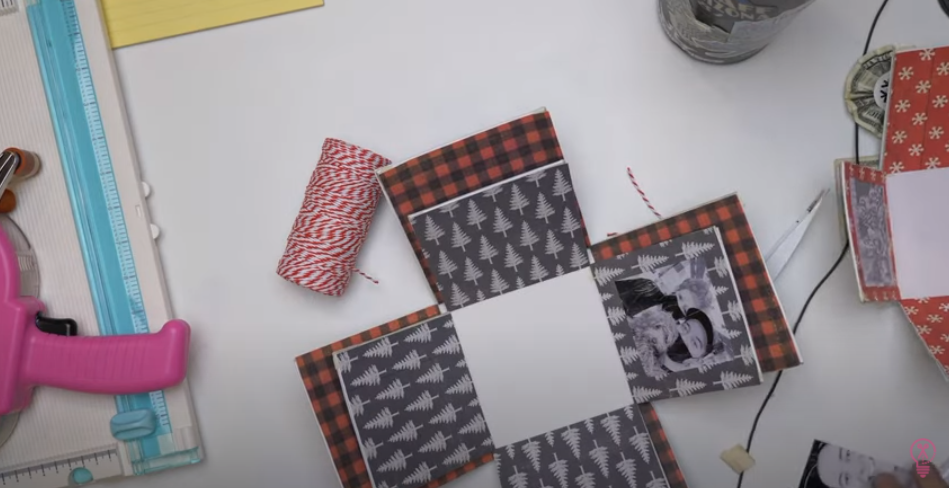 15 – Apply the photos to the middle layer of flaps.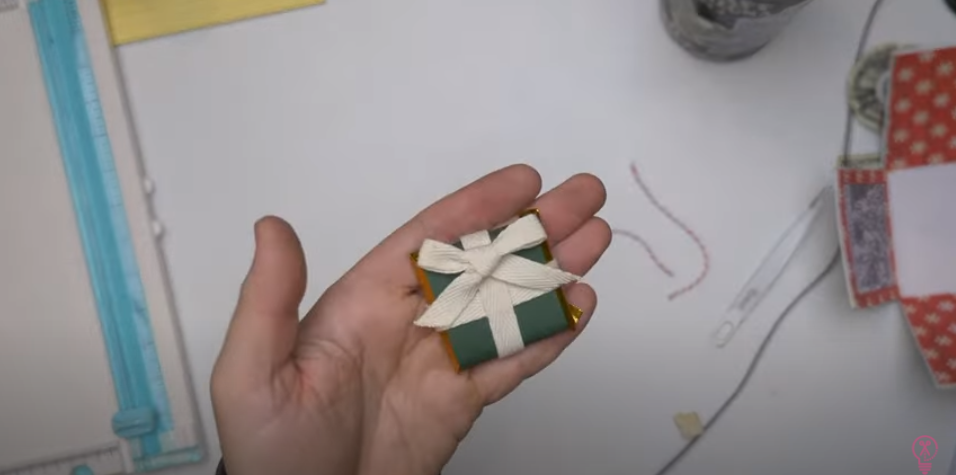 16 – Wrap the chocolates in pieces of paper and use ribbon to wrap around the box. Attach a bow.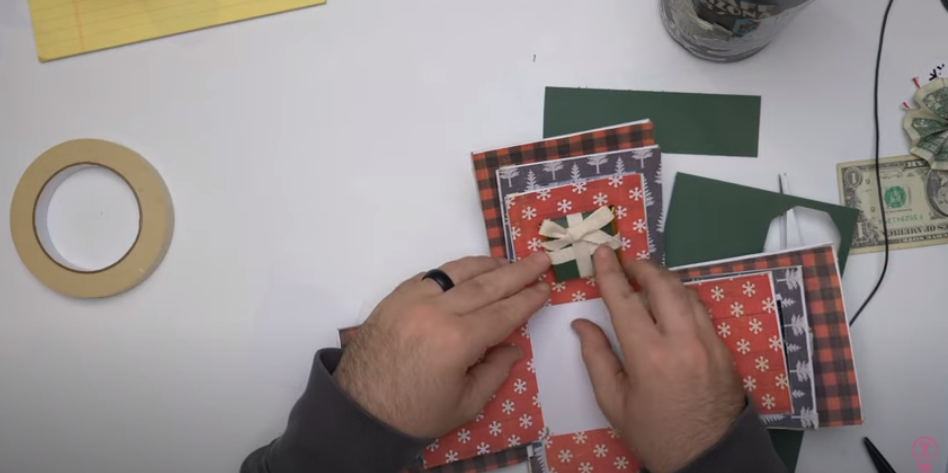 17 – Glue the wrapped chocolates either the to smallest or largest flaps.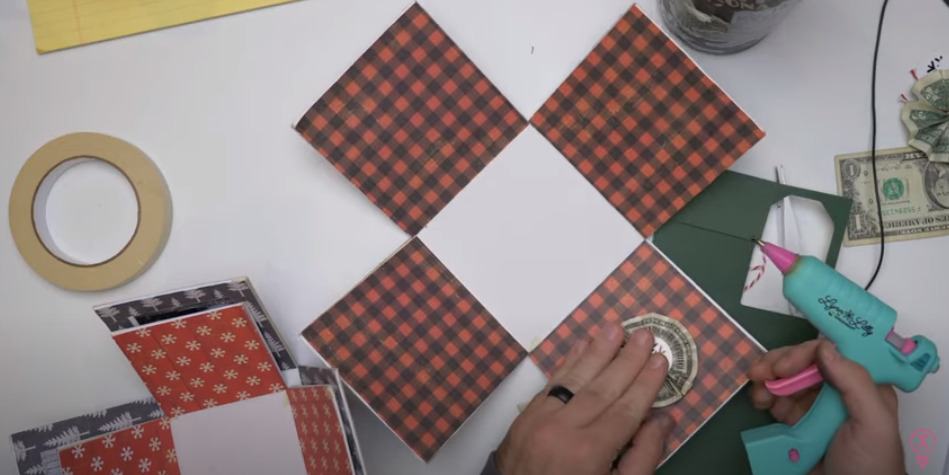 18 – Attach the dollar rosettes to the either the smallest or largest flaps (depending on which ones you used for the chocolates).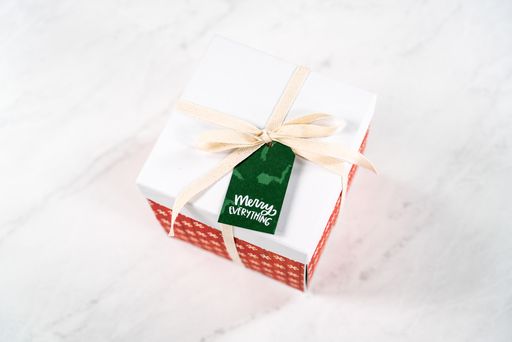 That's it. Hold it together, add your candies, and pop on the lid.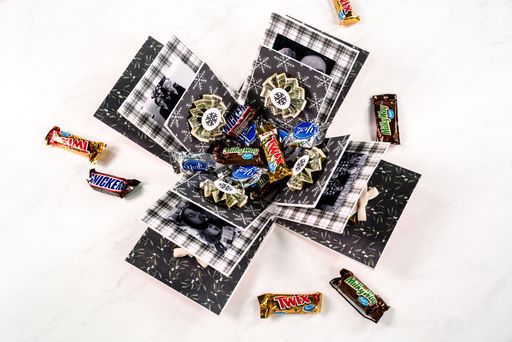 This is such a fun Cricut gift idea! When you lift the lid off the box, it "explodes" with candy (or whatever you've filled it with) for a fun surprise. Who wouldn't love receiving such an amazing handmade gift?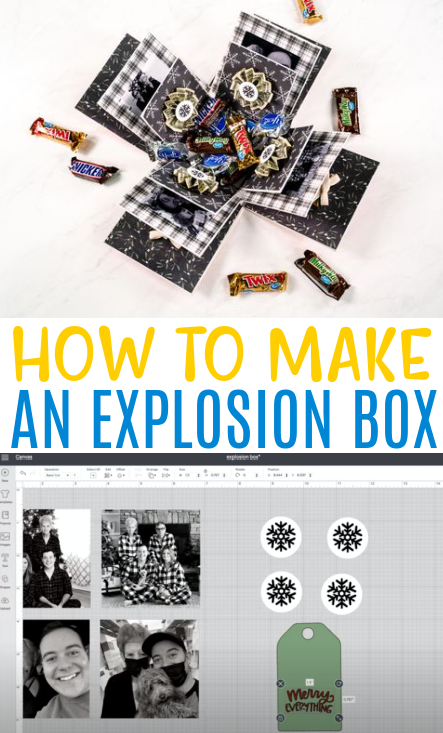 Tanner, Courtney, and the rest of the Makers Gonna Learn Team are all here because we love die-cutting and especially love sharing fun projects and tutorials with fellow makers. We are all great friends and are always having a blast when we are together- you will see this on camera, especially during live streams! We are here to inspire and support you in your crafting journey!