Make Vinyl Mugs Dishwasher Safe
We often get asked the question, "is Cricut vinyl dishwasher safe?" The simple answer is No. It's not dishwasher safe just on its own. But today, we are going to share with you the ONE HACK to seal your designs and Make Vinyl Mugs Dishwasher Safe and you're going to be so happy we did.
With this tip, you can make mugs with vinyl designs on them that are washable, making them perfect for home use or to give as gifts. You could even make these and sell them online or at craft sales. Just be sure to include care instructions with your mugs so your customers can care for them properly.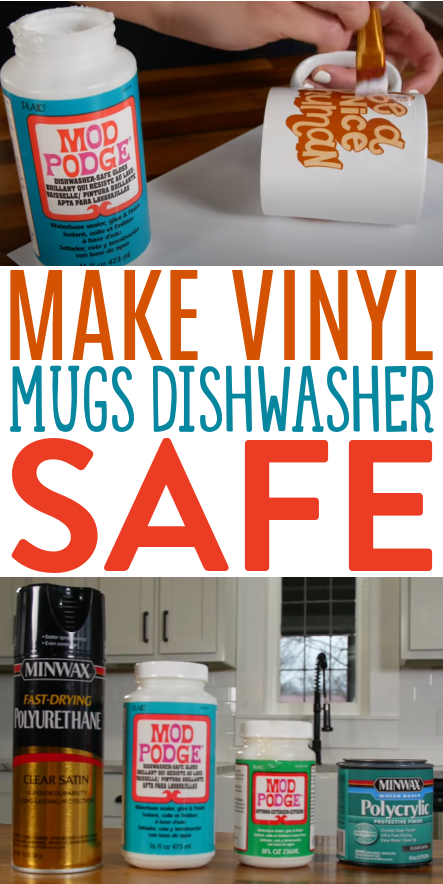 Make Vinyl Mugs Dishwasher Safe
The solution to the question about making your mugs dishwasher safe is to apply a sealer. There are some similarities among all of these sealants and one of them is the fact that they all take a long time to properly cure. It's important to understand the difference between dry time and cure time.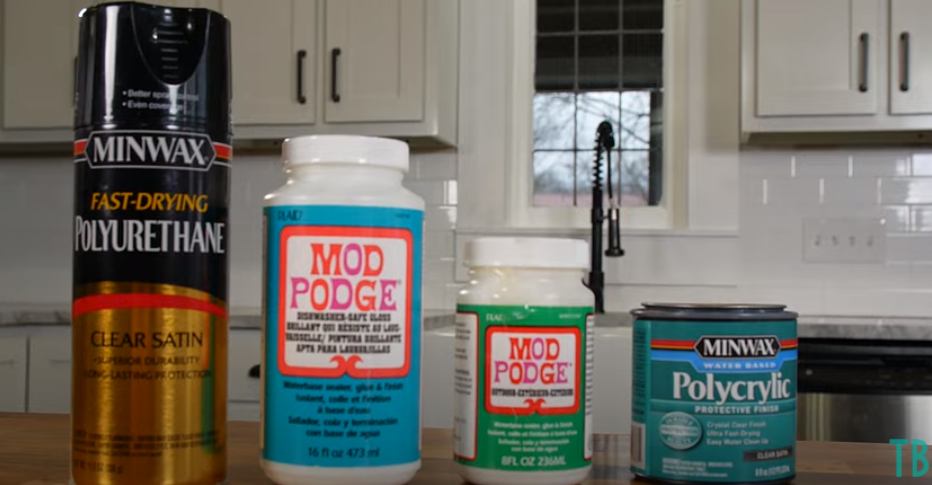 When you apply sealer, it will generally take a few hours to dry. That doesn't mean that it's ready to be used though. It needs to fully cure for 28 days after application before it's safe to use it and wash it. If you really want your design to last, you really need to give it this total time!
What if you don't have that much time available? You can use your mug after it's thoroughly dry, but the design won't last as long, and you will need to hand wash it.
Materials used in the video: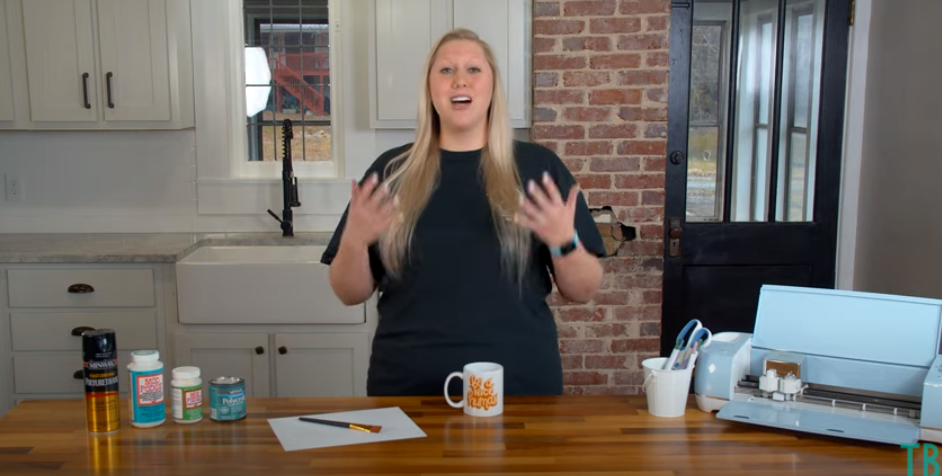 The spray sealant that we have pictured here is a great one to use with many vinyl projects, but we don't suggest it for mugs. It doesn't apply thickly enough to be effective for this. We do, however, highly recommend the Dishwasher Safe Mod Podge, Outdoor Mod Podge, or the Polycrylic.
All of these options are not only dishwasher safe, but food safe as well. We don't recommend sealing anything that's clear – wine glasses for example – because whenever you use a product like one of these sealers, it will show up and affect the appearance of your design. You will see all of the brush strokes and it will look cloudy.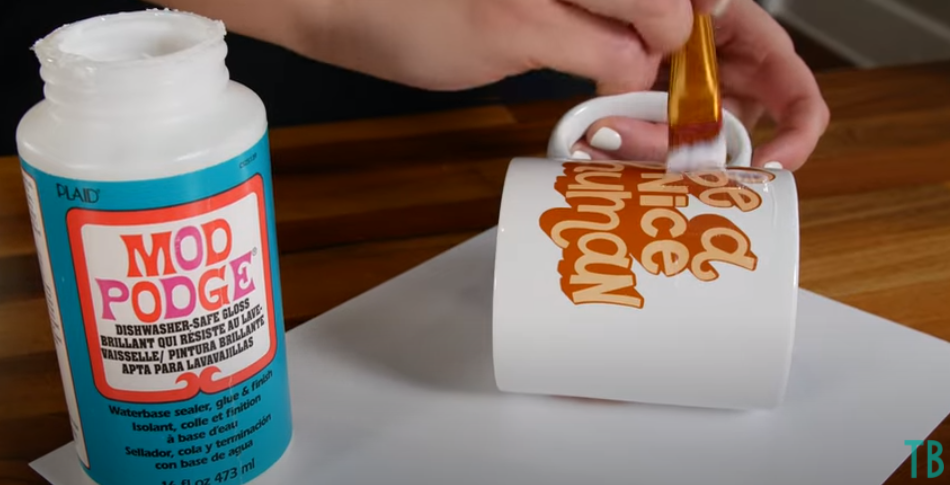 How to make your mug dishwasher safe:
There are 3 key components to success with this method. The first one is to use a good paintbrush. It needs to have soft bristles in order to get the best results and help minimize brush strokes.
The second is to make sure to keep your coats of sealant light. It's better to do 2-3 lighter coats to get the coverage you want than to glop it on in one thick coat. This is especially true when working with Mod Podge because it's a very thick product.
If you are using a Print then Cut design, we recommend sealing the design with the polyurethane spray before even applying it to the mug. This doesn't seal it and make it washable, but it does help lock in the color. It will help prevent the design from bleeding when you put on the mug sealant.
Finally, it's really important to work on clean mugs. The oils from your fingerprints or dust or anything else like that can really interfere with getting a good seal on your design.
If you are selling these mugs, you don't have to wait for 28 days before shipping them out. Just be sure to include instructions for the customer so they know just how much longer they need to allow their mugs to cure.
We have so many resources and tips for you when it comes to sealing vinyl projects. Check them out below for more information:
Make Waterproof Stickers with Cricut
Should I Seal Vinyl on a Wine Glass
Why All Sealers Need 28 Days to Cure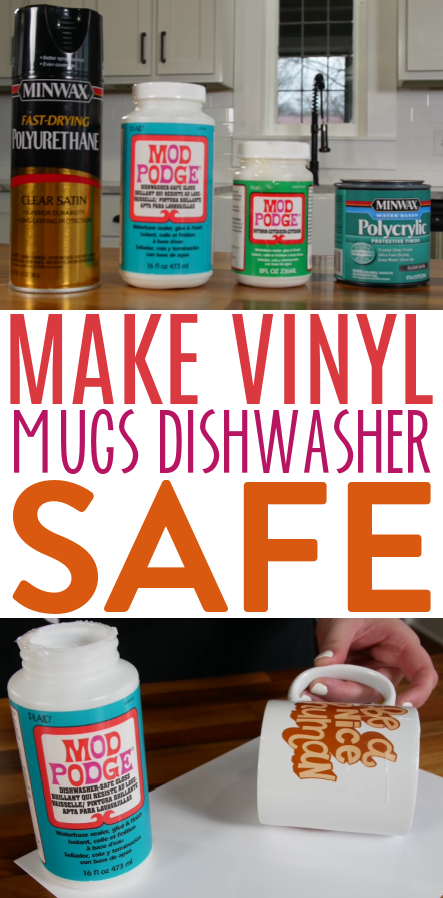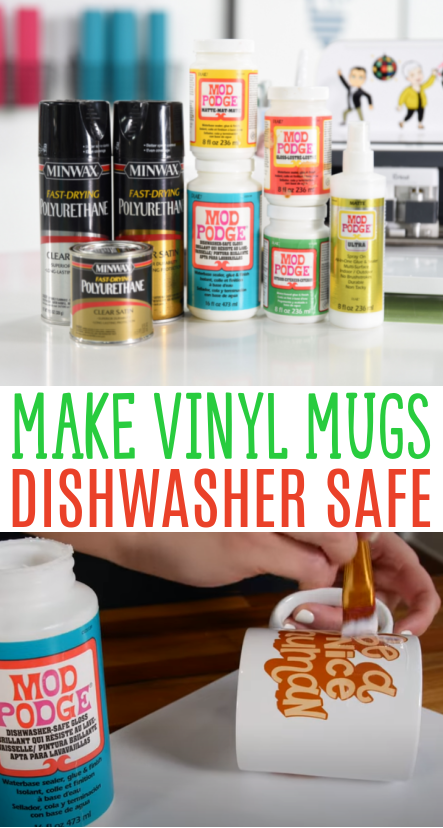 Tanner, Courtney, and the rest of the Makers Gonna Learn Team are all here because we love die-cutting and especially love sharing fun projects and tutorials with fellow makers. We are all great friends and are always having a blast when we are together- you will see this on camera, especially during live streams! We are here to inspire and support you in your crafting journey!