Make Waterproof Stickers with Cricut
We love making stickers with our Cricut machines! If you've ever seen our computers in one of our videos, you'll see that we have them covered with stickers depicting our favorite places, hobbies, interests, and more.
The trick can be making sure that those stickers last a long time and stand up to all kinds of wear and tear. So today, we're going to show you how to make waterproof stickers with your Cricut Maker or Explore Air.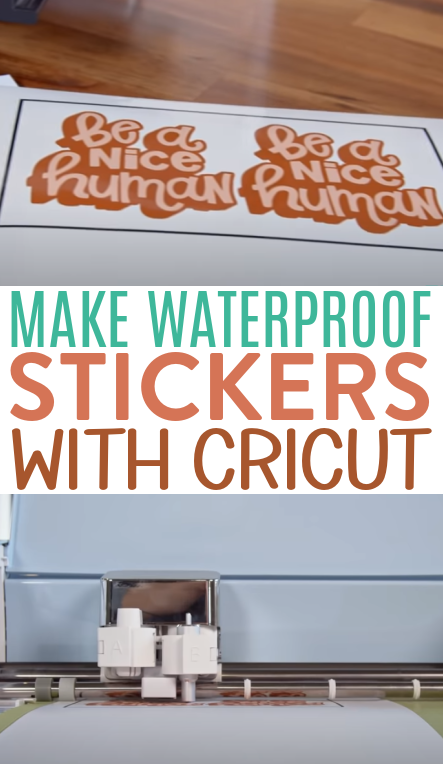 Make Waterproof Stickers with Cricut
Because of the nature of printable sticker products, with them being paper-backed or cardstock-based, you technically can't waterproof stickers. We can, however, make them highly water-resistant by adding a laminate or a water-impermeable product like a polyurethane spray.
We have done a lot of testing and research to find you the best products to use for this. Our favorite printable vinyl, included in the list of materials needed, is high quality and does a good job of being water resistant. We're going to make two stickers – one with Cricut Printable Vinyl that we are making water resistant with the polyurethane spray and then another one with the water-resistant printable vinyl from Zocoto.
You can turn any cut file into a sticker. Check out this post to learn how!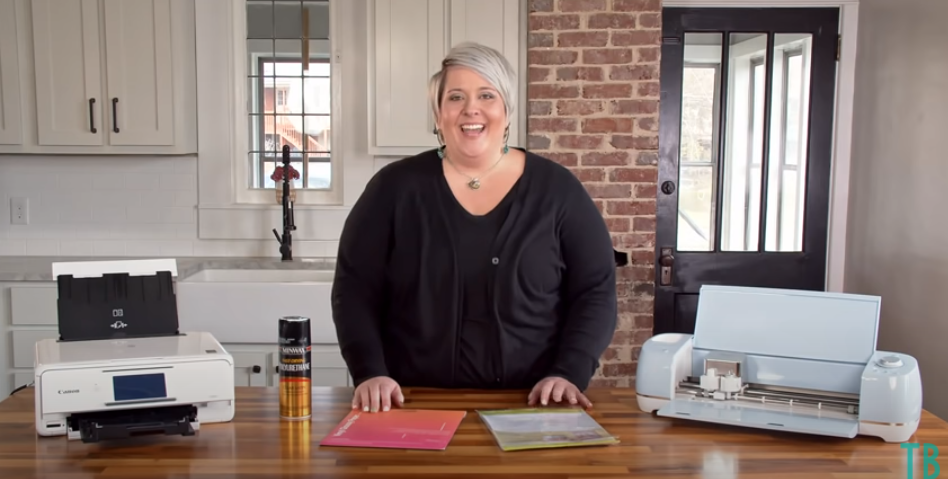 Materials needed: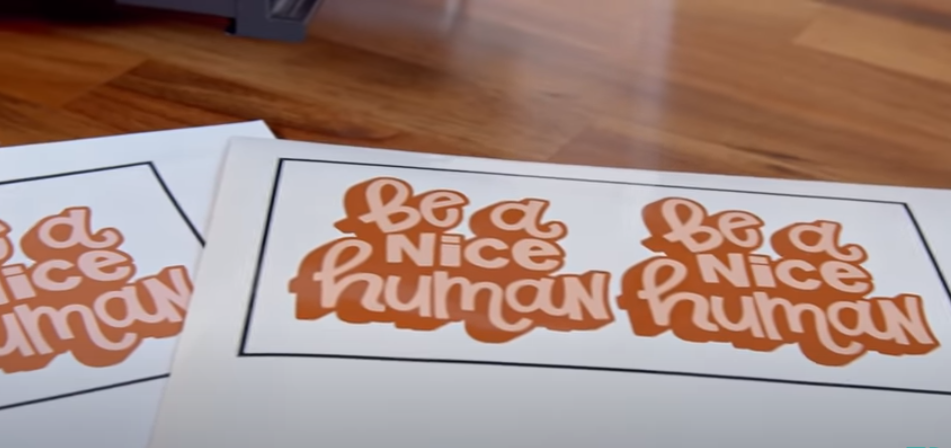 Step by Step Tutorial:
We printed out the two stickers – one on Cricut printable vinyl and one on our favorite printable vinyl. To make weatherproof stickers (or as close as possible) with Cricut printable vinyl, they need to be sealed with the Minwax polyurethane spray. To do this, we're going to give it a couple of coats in a well-ventilated or outdoor space. It is not recommended to use it in a small space.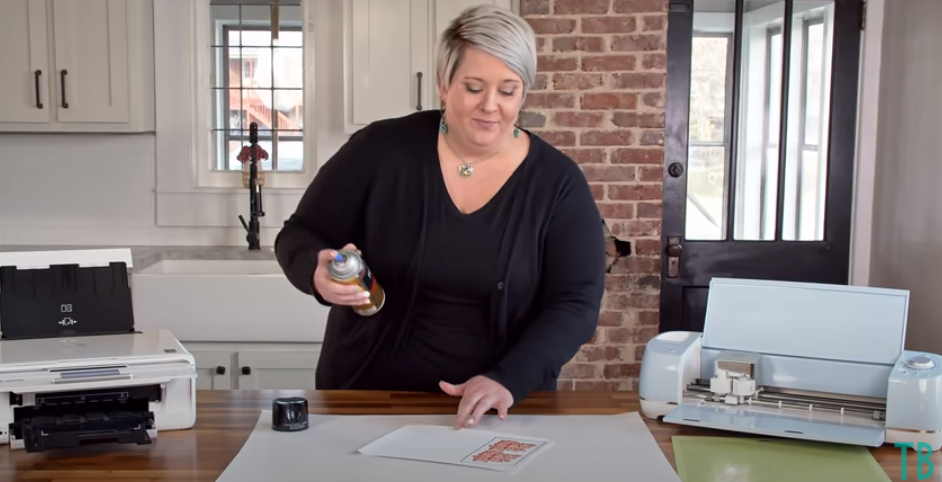 Be sure to also put down something to protect your work surface from any overspray. Spray on a couple of light coats, making sure to let it dry well in between each. It shouldn't be sticky or super shiny when it's completely dry.
Two coats of the polyurethane spray is sufficient. If you do any more than that, you might start to get some yellowing.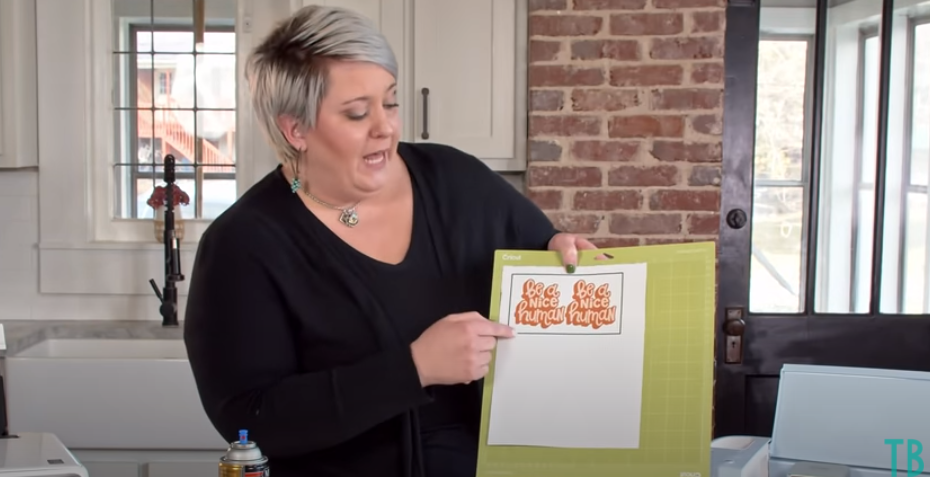 Once you have sealed your design with the spray, you are ready to place it on your Cricut cutting mat and load it into your machine. Your die cutting machine will "read" the registration marks, also known as sensor marks, (the black line around your design) to sense exactly where to cut.
Machine having difficulty reading the registration marks? Here's what to do:
If your machine is having difficulty reading the marks, it is probably that the lights in your room are causing too much reflection on your design. Turn them off and try again.
Be sure to calibrate your machine to ensure clean cuts for your Print then Cut:
It can also be important to calibrate your machine prior to doing a Print then Cut. This will help ensure perfect cuts. You can run through a piece of cardstock or something like that and do a test Print then Cut to see if it needs calibration before potentially wasting some of the pricier printable vinyl.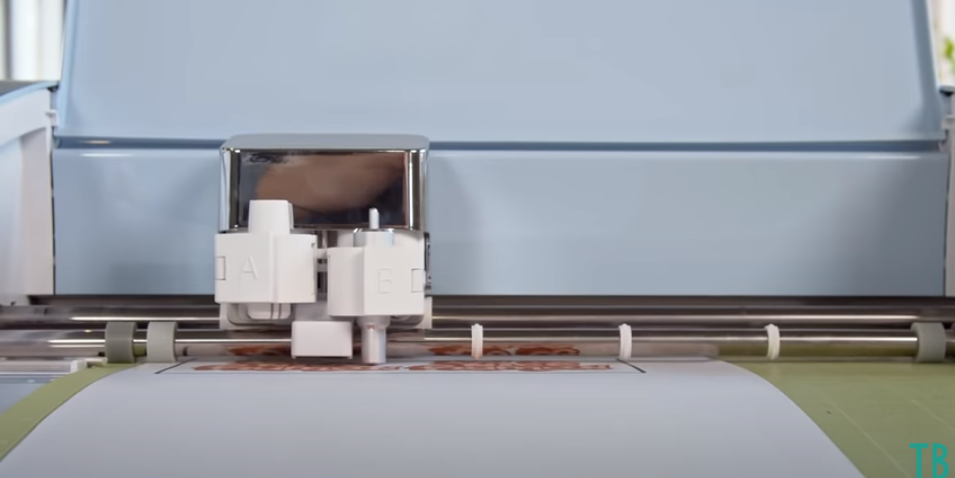 Testing Water-Resistant Vinyl vs. Cricut Vinyl with Sealant:
For our test today, we're putting the two stickers on a mug. We don't advise using these on mugs. Despite being water resistant, they won't hold up to repeated dishwashing. We're simply doing this for testing purposes. If you do want to use stickers on mugs, be sure to check out our video on how to seal vinyl on a mug.
Since these are stickers, there is no need to weed them. You can simply peel them off like a sticker. Some of these printable vinyls can be a bit thin though, so be sure to use a gentle touch so you don't tear your sticker.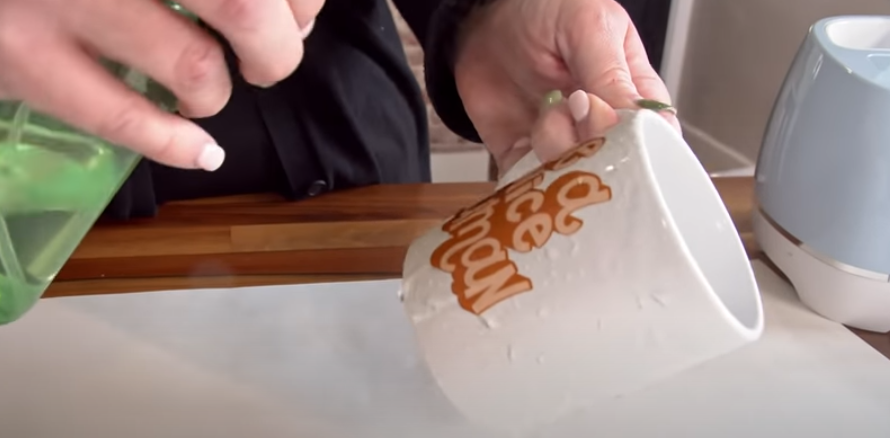 We sprayed both stickers with water and got them really soaking wet. Then, we used a piece of paper towel to dab at them. Both held up well and proved to be water resistant. The only real difference was that the one made with the Cricut vinyl and polyurethane spray had more of a matte appearance.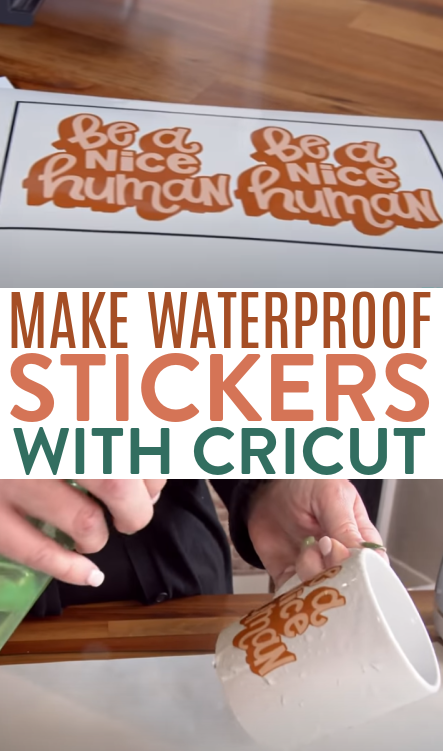 Tanner, Courtney, and the rest of the Makers Gonna Learn Team are all here because we love die-cutting and especially love sharing fun projects and tutorials with fellow makers. We are all great friends and are always having a blast when we are together- you will see this on camera, especially during live streams! We are here to inspire and support you in your crafting journey!