Make Your Own Smart Vinyl
Do you want to make your own Cricut Smart Vinyl? Cricut Smart Vinyl is so expensive and not a great quality product in our opinion. So, we want to show you how you can make your own smart vinyl!
We are sharing tons of great Cricut hacks in this post that you'll be able to use for many die cutting projects. If you want to be able to cut without a mat with your Cricut machine, we'll show you how to save money by making your own smart vinyl.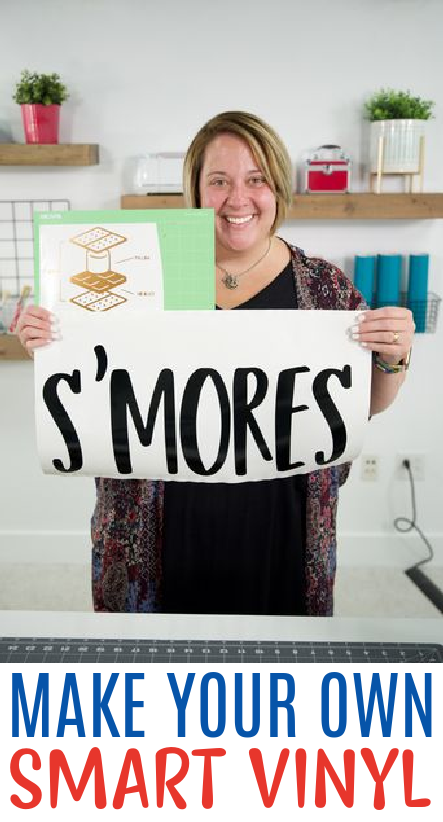 Make Your Own Cricut Smart Vinyl
Cricut Smart products are pretty expensive. Cricut Smart Vinyl is currently priced at $39.99 for a roll that is 13 inches wide by 21 feet. You can get a roll of Starcraft Vinyl that is 24 inches wide by 10 yards and it's only $27.99. That's an amazing savings!
Remember, you don't have to use Smart Vinyl in the Maker 3 or Explore 3, but if you want to create larger image or text designs, you will need to use vinyl that is available in a longer length.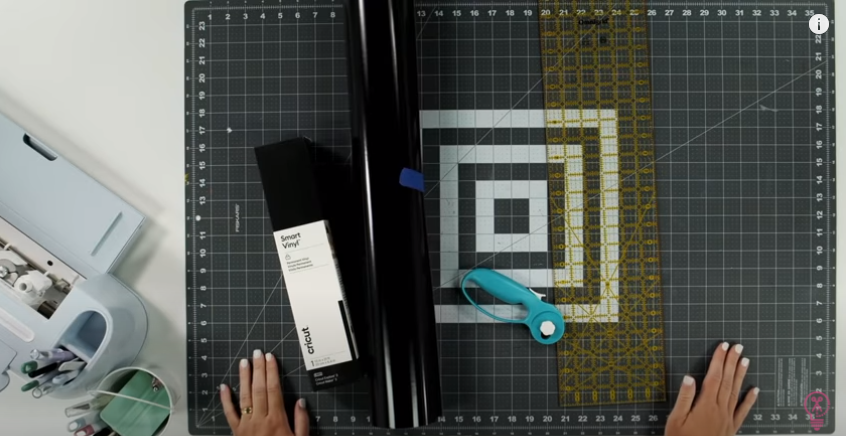 Materials we're using:
Font Used: Mary Katherine Font

One thing to point out before we get started: although Cricut advertizes their Smart Vinyl as being 13 inches wide, when we measured it for ourselves, we found that wasn't true. It's close, but it's actually 12 and 15/16 inches wide.
This is important information because if you cut your vinyl right at 13 inches, it's going to pucker a little bit as it feeds into the machine.
Measuring the vinyl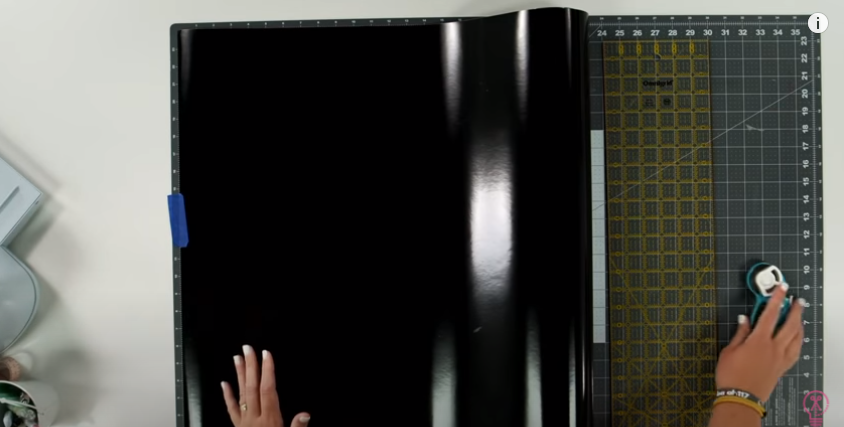 Line up your vinyl at one end of the self-healing mat, squaring it up with the grid provided on the mat. Use a piece of painter's tape to hold it in place.
One of the great things about using Starcraft Vinyl is that it has a larger selection of colors available than Cricut does so you can really have fun picking out your choice!
If you want to have a piece of vinyl that's longer than 24 inches, obviously you could cut yours the other way, but for our demonstration purposes, we are cutting it 12 and 15/16 inches wide by 24 inches long.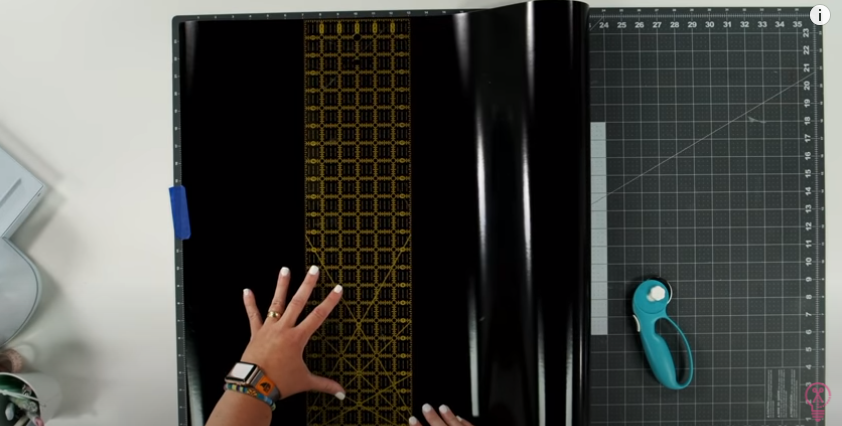 Cutting the vinyl
Use the measurements marked on the cutting mat at the top and bottom of your quilting ruler to line it up.
Pro tip: This particular mat only comes with marks down to 1/8 inch. If you're going to do cut your own vinyl often, we suggest using a fine-tipped permanent marker to indicate the 15/16 inch mark.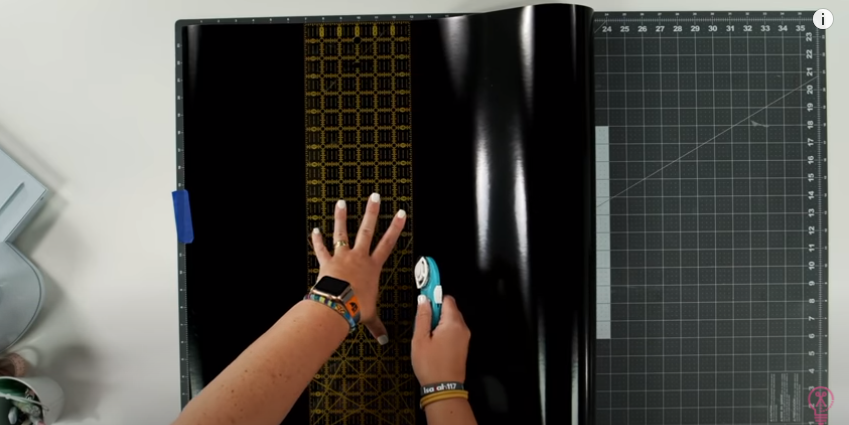 Use some pressure on the ruler to hold it down in place. You don't want it shifting while you cut. With the ruler as your guide, hold the rotary cutter up next to it and cut along the line.
If you don't have a rotary cutter, you could use a pair of scissors.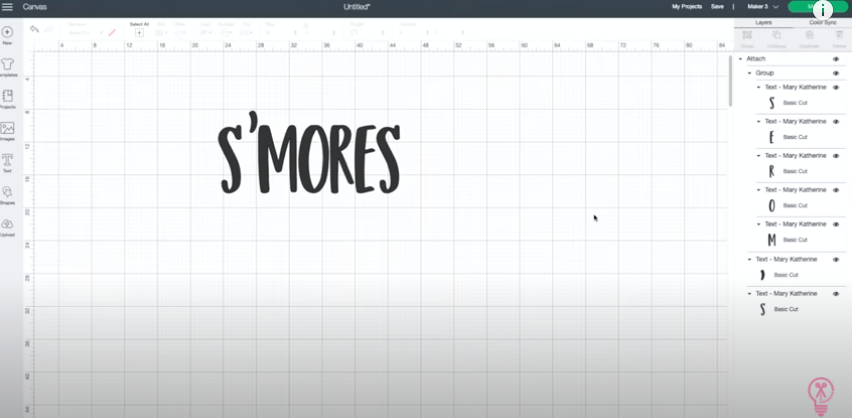 Working in Cricut Design Space
Over in Cricut Design Space, we've typed in the word S'MORES using the font Mary Katherine. We sized it to fit within that 12 and 15/16 by 24 inch piece of vinyl. We're clicking Make It and then choosing to do matless cutting.
Then, we chose the Smart Vinyl option for the material setting. After that, we were able to load the vinyl into the machine and press the flashing Start button.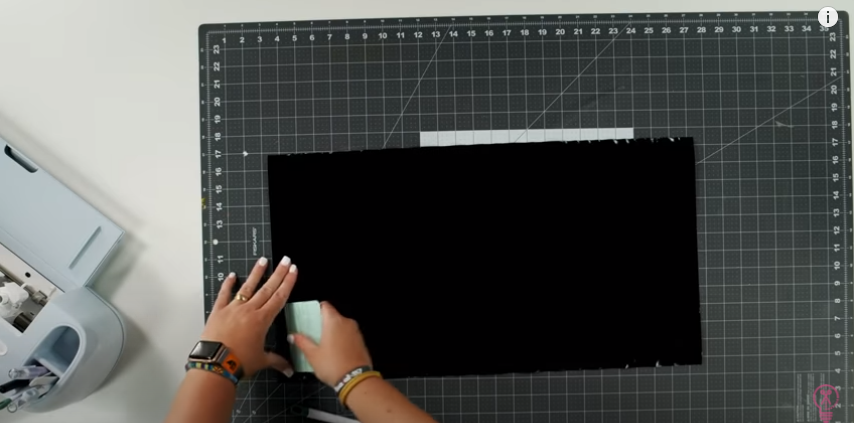 Place the vinyl on the mat and use the squeegee tool to burnish it well. Then, simply weed the vinyl as usual. Once we add the transfer tape, we are all set to apply the vinyl to our surface.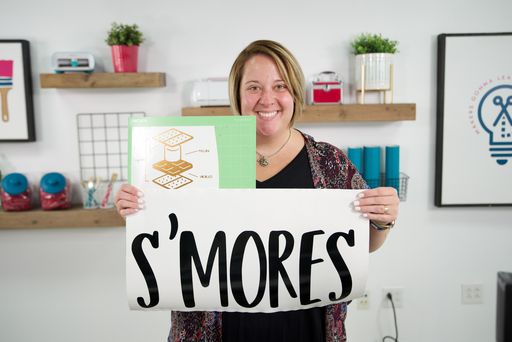 See? Wasn't that easy? Save money and make your own Smart Vinyl!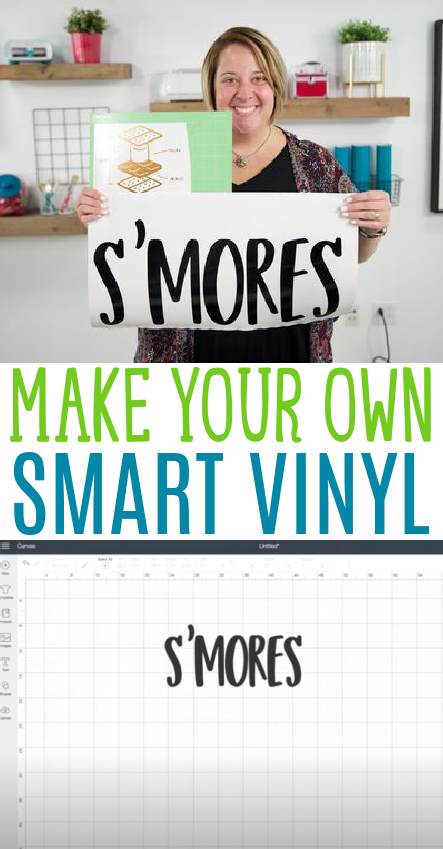 Tanner, Courtney, and the rest of the Makers Gonna Learn Team are all here because we love die-cutting and especially love sharing fun projects and tutorials with fellow makers. We are all great friends and are always having a blast when we are together- you will see this on camera, especially during live streams! We are here to inspire and support you in your crafting journey!