Mandala Unicorn Shaped Card
I love giving unique cards, whether they are handmade or store-bought. This mandala unicorn shaped card definitely has the WOW factor that I look for! It is a shaped card that is made of so many beautiful layers! You're going to want to make cards like this for every occasion now!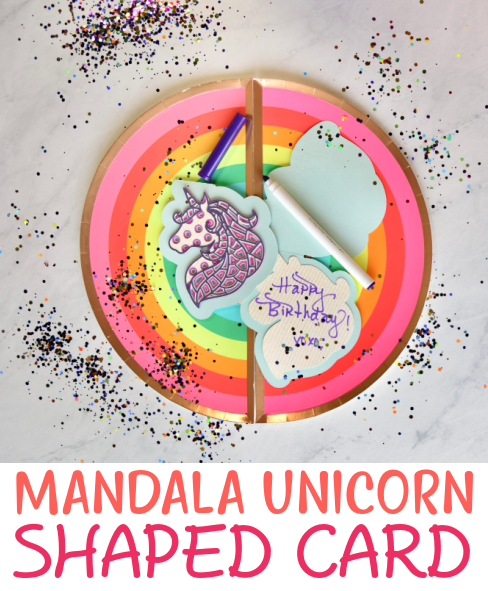 Mandala Unicorn Shaped Card
Disclosure: Some of the links below are affiliate links provided for your convenience. This means, at no additional cost to you, we will earn a commission if you click through and make a purchase.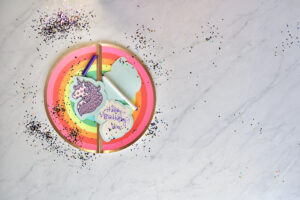 Cut File Used:
Supply Links: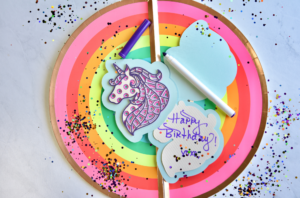 Step-by-step Instructions:
Import unicorn mandala cut file and size to 14″.
Add a basic shape and size to 14″ square.
Duplicate top layer of the mandala and center on top of the square created in step 2.
Select both layers and press slice to create a layer this is a unicorn head.
Delete the slice results you do not need.
Duplicate the newly created unicorn head 5 times (for a total of 6).
Select all 6 heads and center them then group.
Place the grouping on top of the original cut file. position it perfectly to "fill" where the mandala image is.
Now delete the top teal layer that you duplicated in step 3.
Select only one of the 6 unicorn head layers and only one of the mandala layers. Press slice.
Delete the slice results you do not need.
Repeat steps 10 and 11 until all layers of the mandala have been sliced.
If needed, reorder the newly sliced mandala pieces es so that they are in the correct order as follows (top to bottom) dark purple, cream, light purple, dark pink, light pink, and teal.
Select the teal layer of the mandala (the bottom layer) and press offset. set to 1″ and rounded corners. press apply.
Move the newly created offset to the side so that you can work more easily with it.
Duplicate the offset layer.
Place one of the offset layers above the other (not on top).
Select the offset layer that you just placed and flip it vertically.
Overall the two offsets slightly.
Select both offsets and press center horizontally.
Weld both offsets together – this is your card's base.
Add a score line and rotate it 90 degrees.
Place scoreline where card base will fold.
Select card base and score line and press attach.
Select the teal layer (bottom layer) of the mandala again. press offset. size at .361″ and rounded corners. Press apply (this is your card liner).
Group all layers together and size to desired finished card size.
Make sure SVG colors are assigned how you want so that they cut on the appropriate mats.
Press make it.
Connect to your machine.
Select the appropriate material setting (most likely medium cardstock).
Refer to design space to see in what order your mats will be cut.
Place the appropriate cardstock in the top left corner of your light grip mat.
Load the mat into the Cricut and press the flashing Cricut button.
Once cut is complete, unload the mat from the Cricut and remove the mat from your cardstock.
Repeat steps 31-34 until all your mats/cardstocks are cut *you will need to insert your scoring stylus or scoring wheel when you are cutting the mat with your card base*.
Using your bone folder, erase the scoreline of the card base.
Assemble the card using an ATG gun where possible and a zig glue pen in the more delicate/intricate areas of the card. *You can also use foam adhesive on some slayers if an extra dimension is desired.
Tanner, Courtney, and the rest of the Makers Gonna Learn Team are all here because we love die-cutting and especially love sharing fun projects and tutorials with fellow makers. We are all great friends and are always having a blast when we are together- you will see this on camera, especially during live streams! We are here to inspire and support you in your crafting journey!