Matless Cutting with Cricut
Matless cutting with Cricut was first introduced with the Cricut Joy but now includes the newest machines: the Cricut Maker 3 and the Cricut Explore 3.
In our demonstration today, we'll use the Cricut Explore 3 and Cricut Smart Vinyl, one of the Cricut Smart Materials specifically made for cutting without a mat. Get ready as we share some amazing Cricut tips and tricks!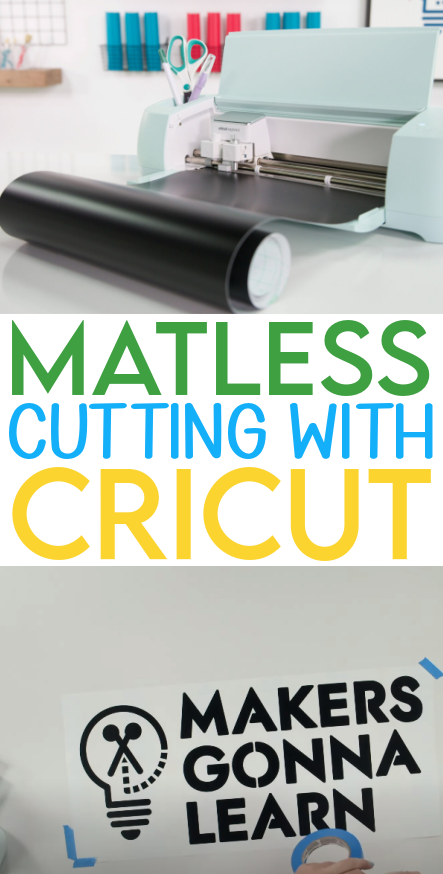 Matless Cutting with Cricut
Are you excited about the idea of cutting without a mat with your Cricut machine? We'll show you just how easy it is. Let's get started!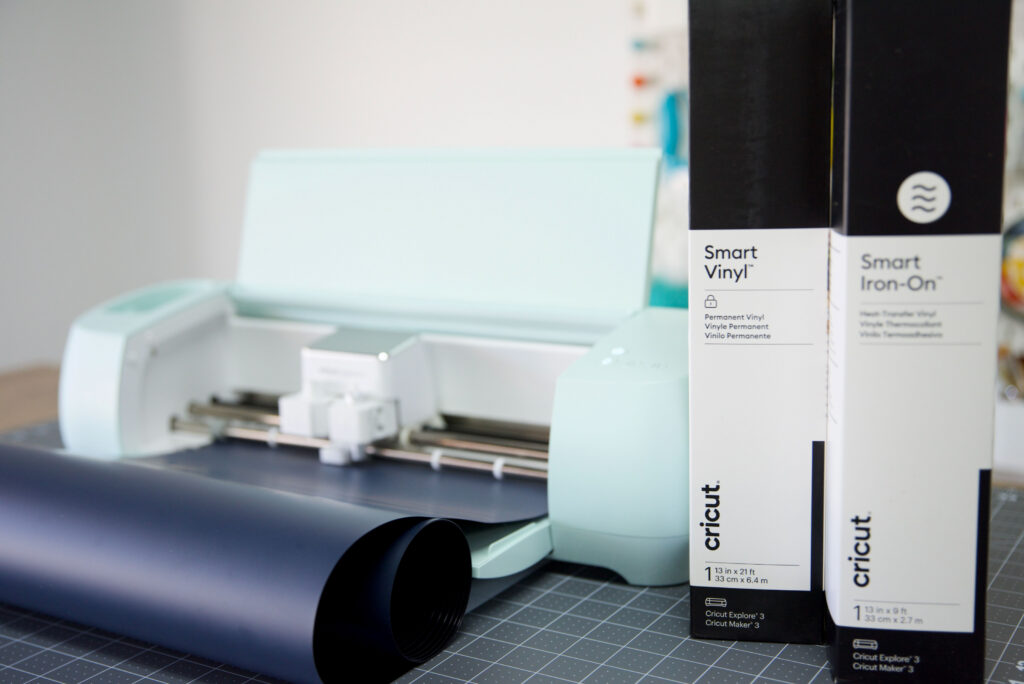 Cricut Smart Materials
Although we're using the Smart Vinyl for this tutorial, Smart Materials are also available in Cricut Smart Iron-On and Cricut Smart Paper Sticker Cardstock. You can purchase any of these in a variety of colors and use them for cutting without a mat with your Cricut Maker 3 or Cricut Explore 3.
The Cricut Smart Vinyl comes in a 13-inch width and in lengths of 3, 12, 21, and right up to 75 feet. You can also buy this vinyl in Permanent and Removable.
Pro tip: Cricut Smart Permanent Vinyl is dishwasher-safe and weather and fade-resistant. It is not food-safe and shouldn't come into contact with food or with your mouth.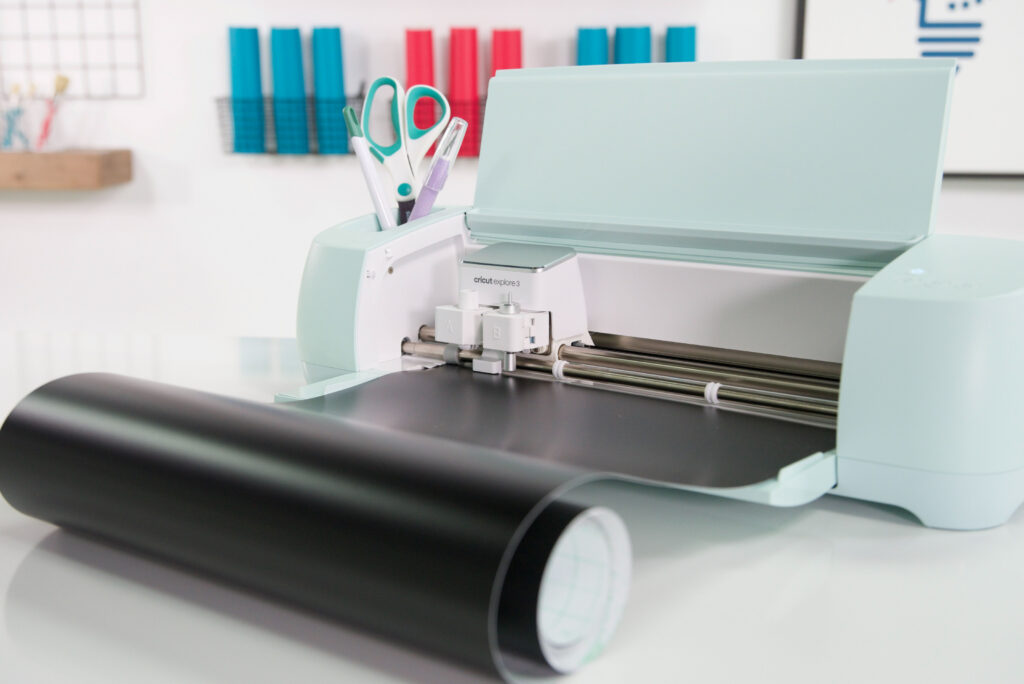 Matless Cutting of Cricut Smart Vinyl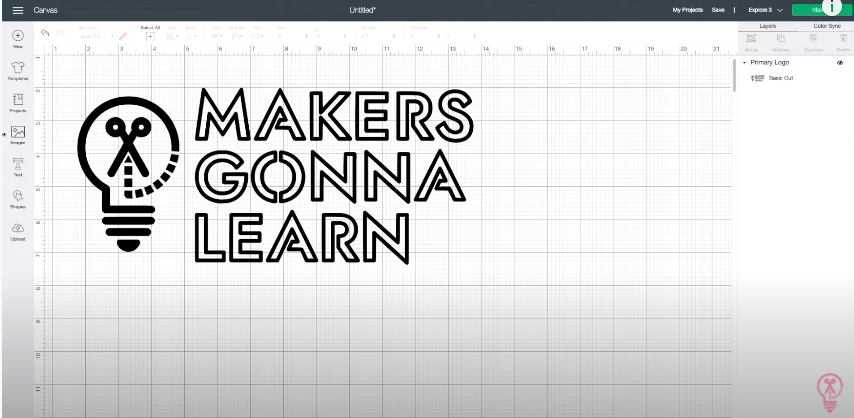 We have uploaded our Makers Gonna Learn logo into Cricut Design Space and are planning to cut this out of Smart Vinyl. We want to resize it to be as large as possible. Although the Cricut Smart Vinyl is 13 inches wide, the widest design it can cut is 11.7 inches.
So, our design is going to be about 11.7 x 27.25 inches. Because we are cutting this without a mat, we aren't limited by the size of the cutting mats. With Smart Materials, both the Maker 3 and Explore 3 can cut designs up to 12 feet long.
Pro tip: If you try to cut a project this size with one of the older machines which do not accommodate matless cutting with Smart Materials, Design Space will warn you that your project is too large.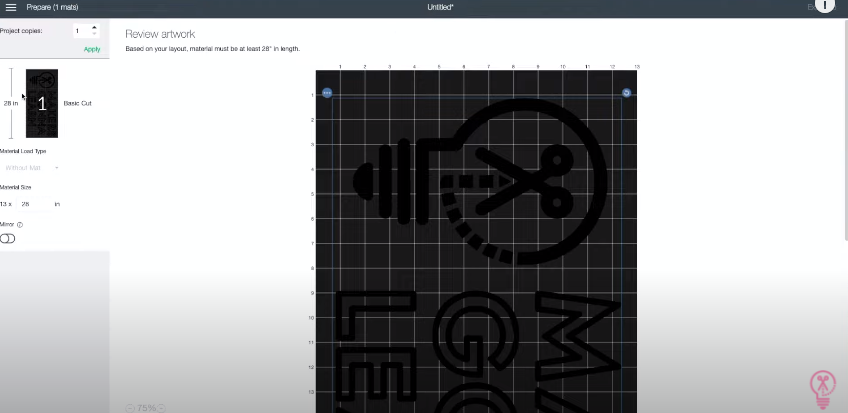 Be sure to select the correct machine and press Make It.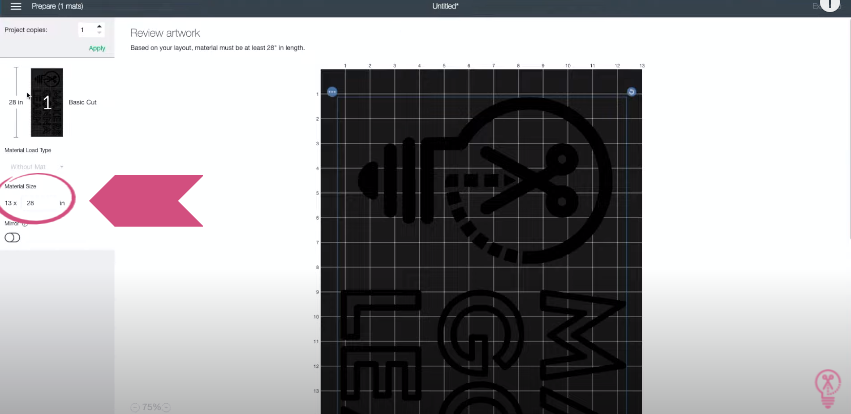 Note that Design Space will tell you how large a piece of vinyl that you're going to need to use for your project. This can be an important heads up in case your roll of vinyl is partly used, for example. You'll know just how much will be required.
Since we're using regular vinyl, we don't need to mirror our image, so we can just click Continue.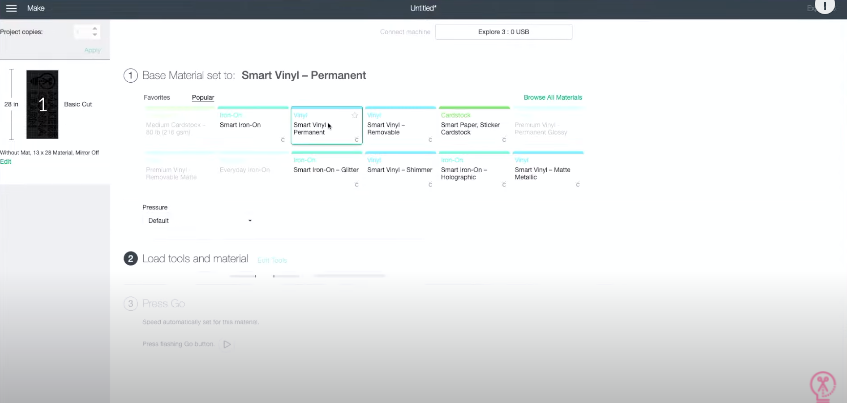 Select your materials.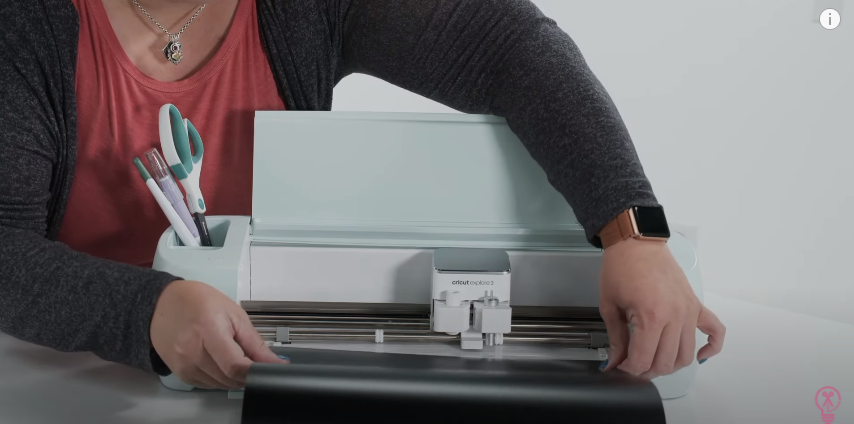 Load your Cricut Smart Vinyl into the Explore 3. You want to be sure that you place it under the feeders and right up to the rollers.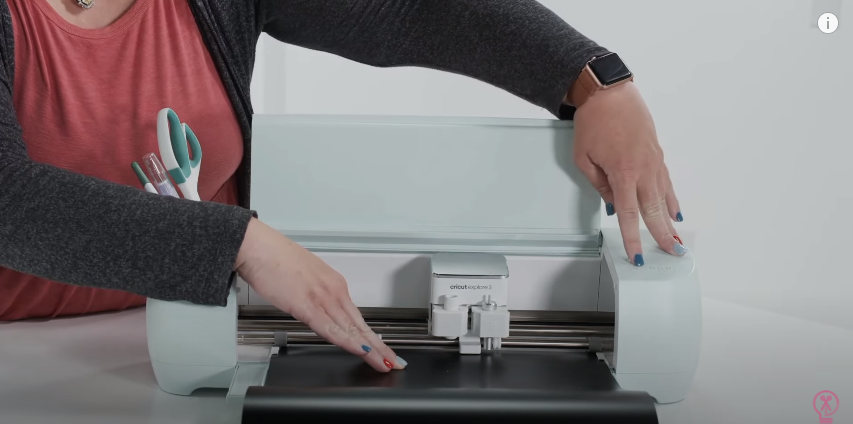 Press the Load button. The first thing your machine will do is to pull the vinyl in and measure the length of it to ensure that there's enough for your project. Then, your Start button will begin to flash to let you know to press it so the Cricut Explore 3 will begin cutting. Once the cutting is complete, press the Unload button.
One of the advantages of matless cutting is that our vinyl was cut out two times faster than it would have been if it were on a mat.
Weeding the vinyl
Here at Makers Gonna Learn, we love to weed on the mat. It's like having a third hand and makes it so much easier. Of course, in this case there is no mat.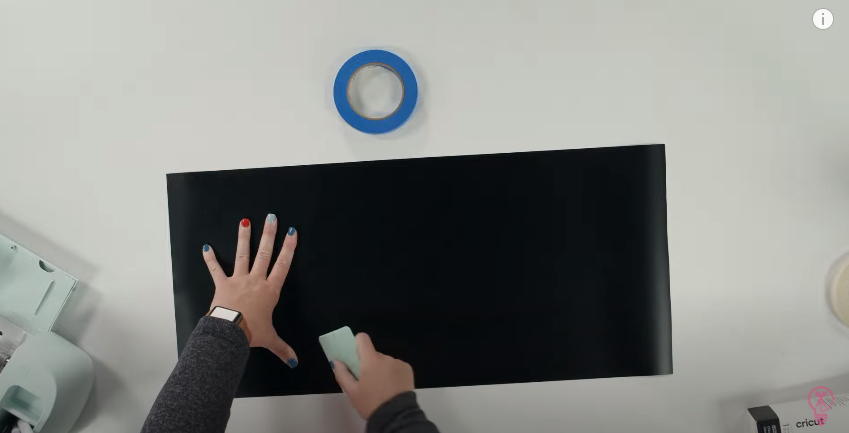 Just as we always do, we're going to begin by burnishing our vinyl.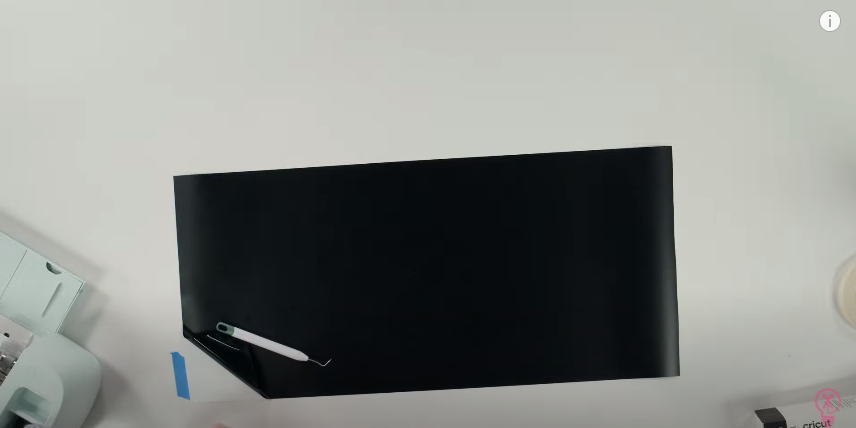 Then, since we can't weed on the mat, we're going to use a weeding tool to begin peeling up one corner. Next, we'll use a piece of tape to hold down that corner of backing paper to the table. This will help mimic the technique of weeding on the mat a bit.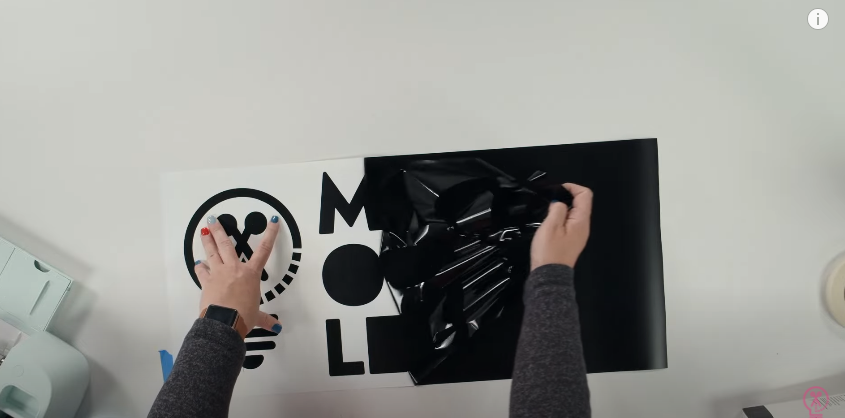 When the Cricut Joy first came out, one of the complaints many people had was that the Smart Vinyl was difficult to weed. We can attest to the fact that clearly Cricut has made some improvements because this vinyl was quite easy to weed.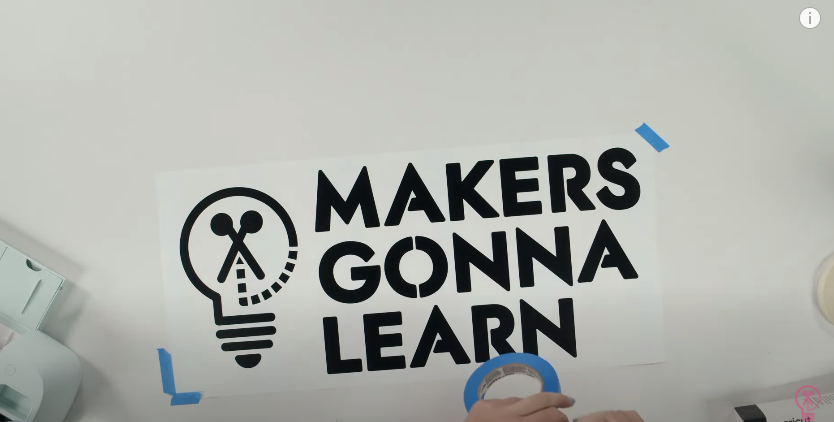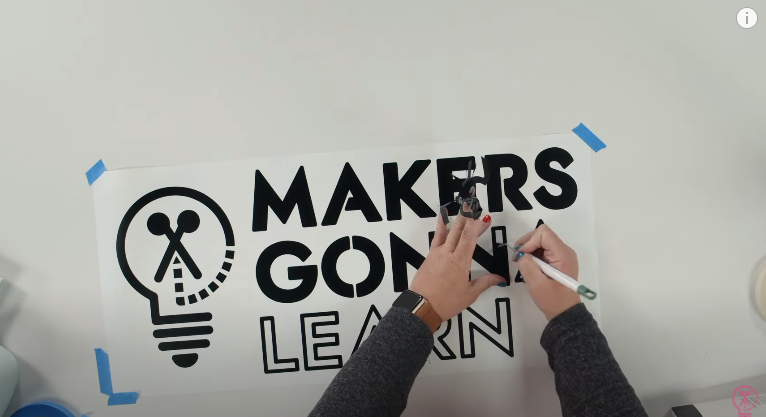 Now that we have weeded away more of the excess vinyl, we can tape down the other corners as well. This will make it easier to weed away the insides of the letters or any other small bits.
As with other Cricut projects, you would then apply transfer tape, peel off the backing, and lay your vinyl down onto the project surface. We like to burnish the tape to the design from both the front and back. We burnish again once we apply the vinyl to our surface and then remove the transfer tape.
So, what do you think? Are you ready to try some matless cutting for yourself? We can't wait to see your craft projects. Tag us on social media using the hashtag #MakersGonnaLearn!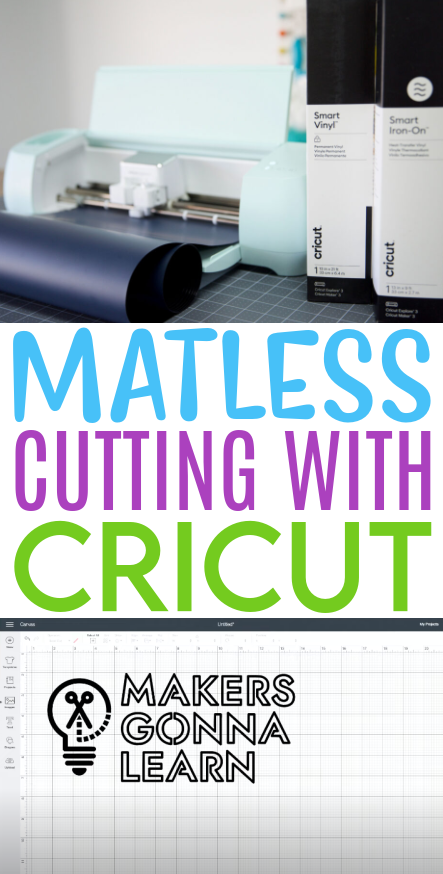 Be sure to pin this post on your Pinterest account so you can refer back to it whenever needed!
Tanner, Courtney, and the rest of the Makers Gonna Learn Team are all here because we love die-cutting and especially love sharing fun projects and tutorials with fellow makers. We are all great friends and are always having a blast when we are together- you will see this on camera, especially during live streams! We are here to inspire and support you in your crafting journey!