Projects for New Cricut Owners
You just go a new Cricut machine! Congratulations! This is the beginning of a really exciting craft journey and we're so excited to be a part of it. These Projects for New Cricut Owners will give you some ideas for Cricut beginner projects and how to pick the best crafts to start out with.
We want to help you build your crafting skills and love sharing our best Cricut tips with our readers. In this post, we'll show you how to choose some easy, but amazing craft projects to begin learning more about how to use your Cricut machine and develop the techniques to branch out into those more complex crafts you may be anxious to create. Let's get started.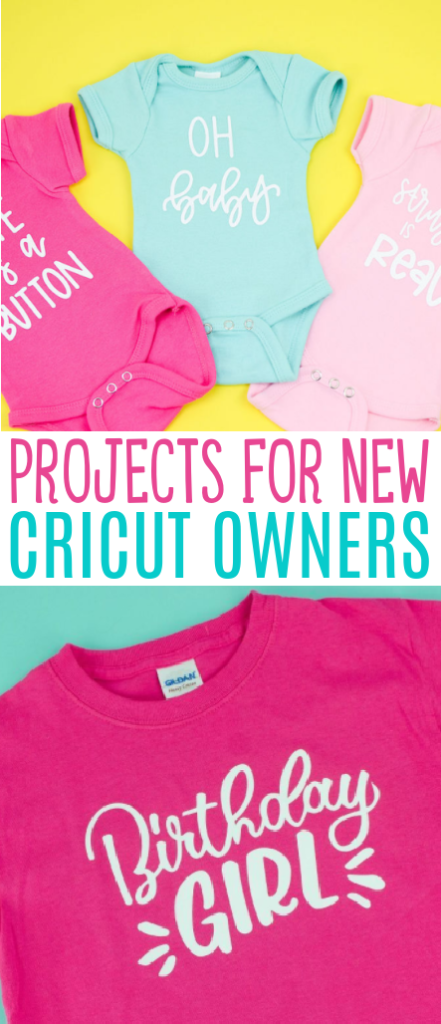 Projects for New Cricut Owners
As with anything new, having a new Cricut can feel a bit intimidating. Working with a Cricut machine means you need to learn not only how the Cricut works, but also some new die cutting terminology too. If you want someone to walk alongside you and help guide you through it, be sure to check out our 30 Days to Master Your Cricut course. It's free with our yearly membership!

Choosing a Beginner Cricut Project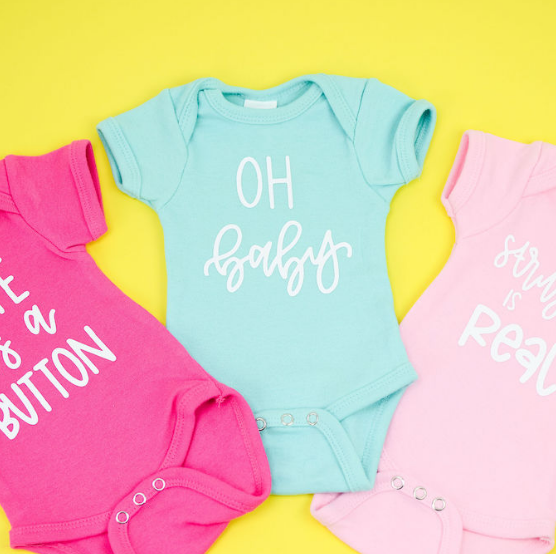 Pick a project that uses adhesive vinyl or heat transfer vinyl.
Applying vinyl or HTV (heat transfer vinyl, also known as iron-on vinyl) to a surface is one of the easiest types of craft projects you can make with your Cricut machine. This is a great way to get your feet wet and start learning just what your machine can do and how to do it. Don't think, though, that this means you're going to make really boring crafts.
Pro tip: Use good quality vinyl and HTV. It can be really frustrating to try to weed and apply lower quality products and you may find that your craft projects aren't as successful.
We prefer using Starcraft Adhesive Vinyl and Siser EasyWeed HTV.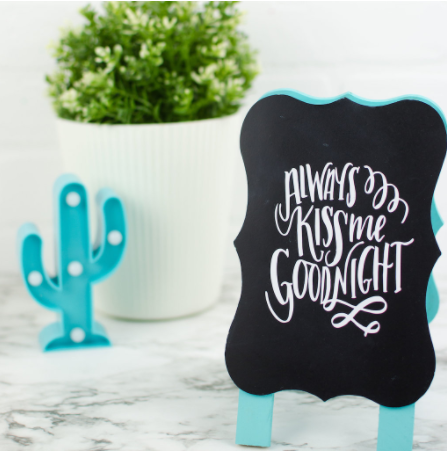 There are plenty of beautiful crafts you can make simply by cutting and applying heat transfer vinyl or regular adhesive vinyl to something. This will give you experience in creating your design in Cricut Design Space, cutting it, weeding it, and applying it with transfer tape. These are the basic steps in most Cricut crafts so it's the perfect starting point.

Consider choosing a surface that is flat.
If you're feeling a little nervous about making your first Cricut project, stick with a flat surface for it. Try applying it to a wooden sign, a frame, a shadowbox, or similar item. If you want to work with HTV, try something like a t-shirt, flour sack towel, pillow cover, or onesie.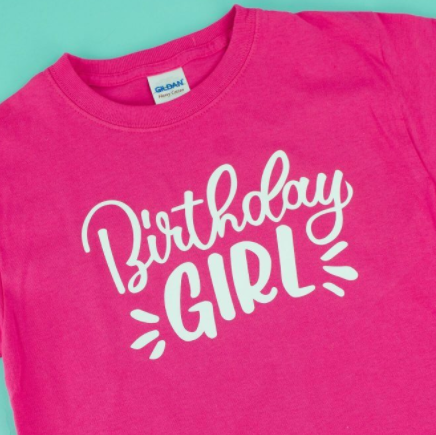 DID YOU KNOW? The surface that you apply the vinyl to is often referred to as a craft blank. Craft blanks are blank items that you use for your crafts and include things like t-shirts, signs, tumblers, mugs, doormats, onesies, and more.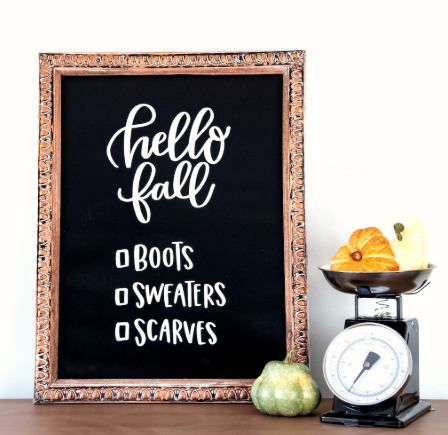 Mugs and tumblers are great surfaces for easy Cricut projects as well, but being rounded, they can be a little more intimidating to work with than a simple flat surface, especially with slightly more complex designs. We have some fantastic tips for applying vinyl to rounded surfaces, but you might want to get at least one or two signs or t-shirts or items like that under your belt first.
Pro tip: Look for a smooth surface. For example, if working with a piece of wood, sand it and make sure there are no bumps or other raised pieces that will get in the way of you applying your design flawlessly.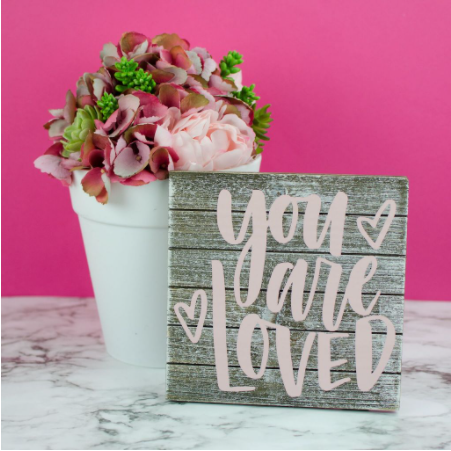 Use a simple design for your first couple of projects.
You may have your heart set on an intricate mandala. They are beautiful and make amazing finished craft projects. However, we don't want you to get overwhelmed, quit, and never want to go back to your Cricut machine again.
Try starting with a simple design first. Add a monogram, your name, short quote, or simple basic design. Then, work your way up to the more intricate ones.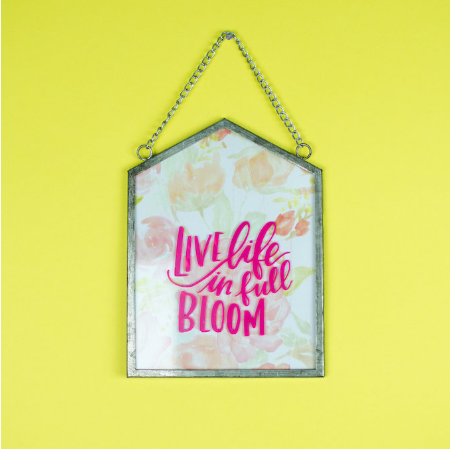 Look for inexpensive craft blanks to use.
Sometimes, we hesitate to start creating with new materials, like a Cricut machine, because we're concerned about wasting money. This is perfectly understandable! Your Cricut machine was a big investment. So. you don't now want to spend more money only to waste it on a ruined project.
Try finding some really inexpensive blanks to use for your first few craft projects. Look at your local dollar store, Walmart, Target, or Amazon. You don't want to make your first project with the vintage frame that belonged to your grandmother or the wooden sign you bought for $35.
Practice on some cheap craft blanks first. Allow yourself that space to make mistakes without investing too much money into them. You'll feel freer to try things out without putting pressure on yourself.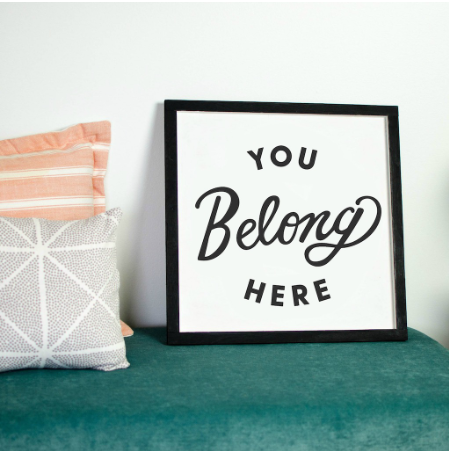 Go big.
Smaller designs tend to be more intricate designs and therefore, a little trickier to work with. Start with larger designs to make it easier. The larger a design is, the easier it is to cut and weed.
When you're a new Cricut owner, we want to set you up for success. It isn't difficult to use a Cricut machine, but like anything new, it can take practice. Use our tips to get started and you'll be creating those more difficult craft projects in no time.
Tanner, Courtney, and the rest of the Makers Gonna Learn Team are all here because we love die-cutting and especially love sharing fun projects and tutorials with fellow makers. We are all great friends and are always having a blast when we are together- you will see this on camera, especially during live streams! We are here to inspire and support you in your crafting journey!