How to Screenprint with Vinyl
Looking to expand the way you use your die cutting machine? In this tutorial, we're going to show you how to screenprint with vinyl and your Cricut machine. This can be the easiest way to create a large batch of items when you want the same design on each.
Are you making a bunch of onesies to sell in your shop? Or a set of t-shirts for a sports team? This is a great way to quickly and easily make multiples of the same design. And since you'll be using a heat-set paint, this screenprinting method can give you one of the most long-lasting results.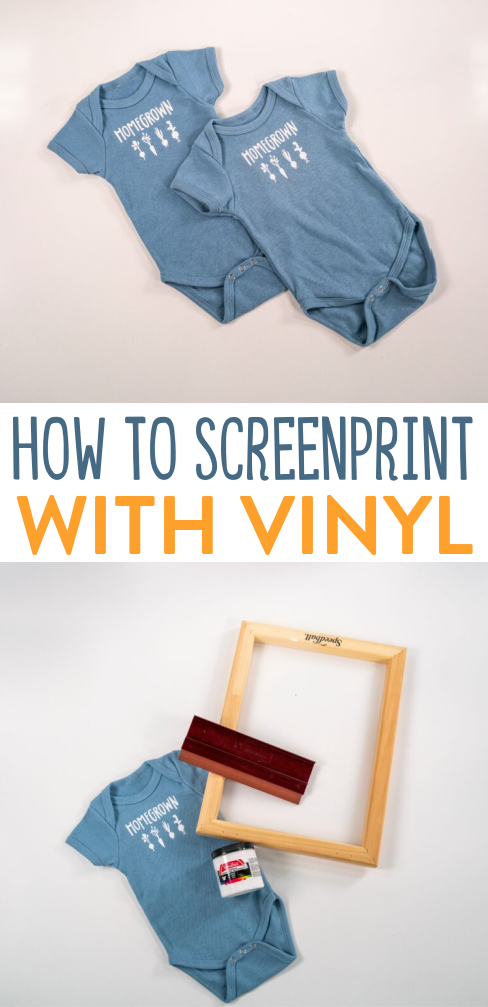 Screenprint with Vinyl
A bonus to using this method means that you can add your design to cotton materials. In general, you can only sublimate on polyester, so this is a great alternative to that.
Pro Tip: There is a product which allows you to not only sublimate on cotton, but on dark fabrics as well. We show you just how to use it here: How to Sublimate Dark Fabrics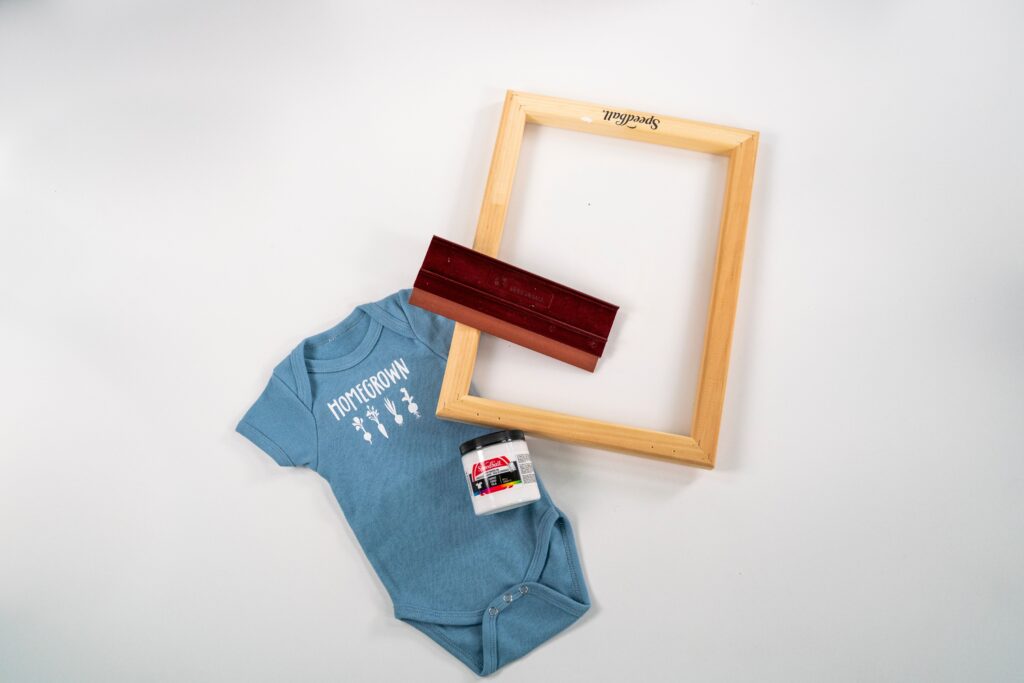 Materials Needed: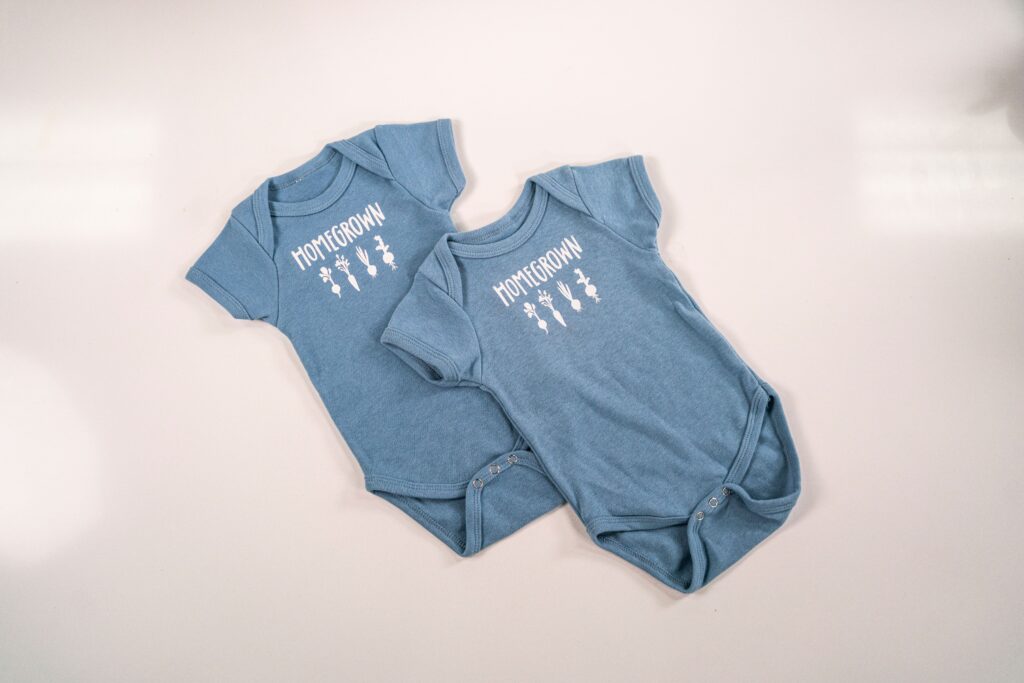 Instructions: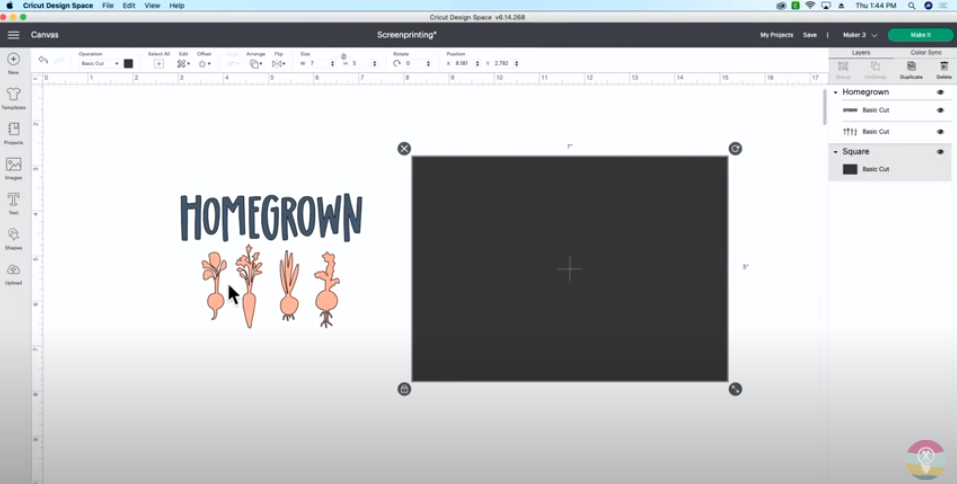 Working in Design Space:
1 – Upload your chosen cut file into Cricut Design Space. We're using our Homegrown cut file for our example. Since we're using it for screenprinting, we only need a one-color design. So, with your file selected, press Weld.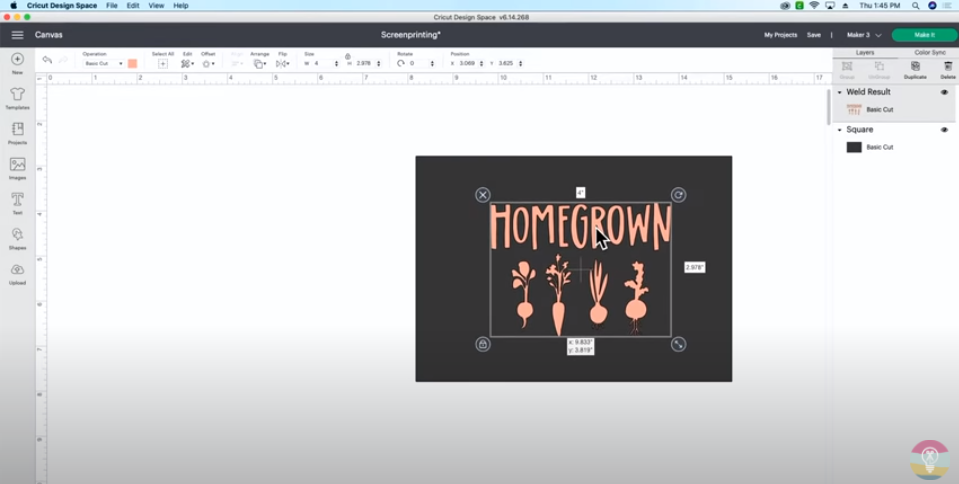 2 – Size your design to fit your surface well. Add a rectangle and size it so that it's large enough to cover the design and leave a margin all the way around it.
3 – Select both layers and choose Slice. Discard the unnecessary slice results until you are left with a rectangle with the Homegrown design cut out of it. This is going to be your stencil for screenprinting.
Reminder: You can only slice two layers at a time.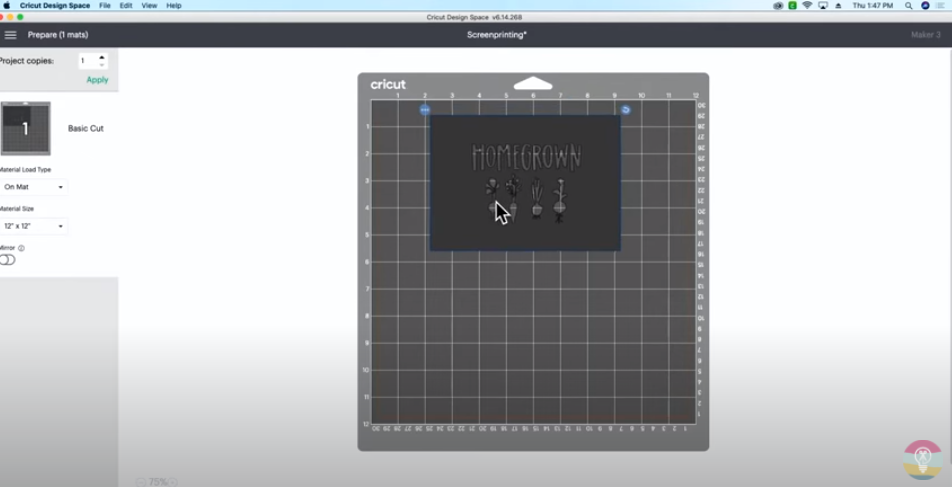 Cutting and Weeding Your Design:
4 – Press Make It. We recommend moving your design over a bit to allow for more space around it.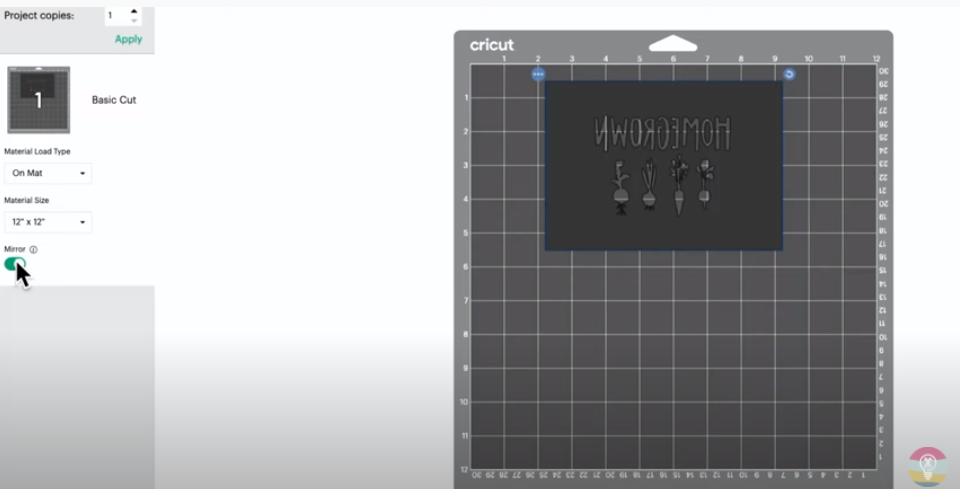 5 – Even though we are using regular vinyl for this project, since we'll be screenprinting, you want to be sure to mirror your design. Press Continue and cut out your design.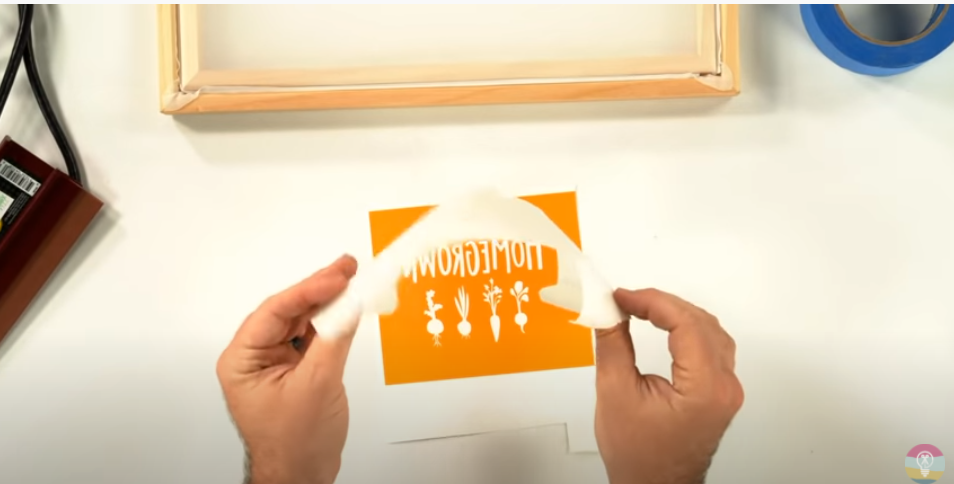 6 – Weed your design. Stick a piece of transfer tape to your shirt a couple of times to reduce the stickiness. Apply transfer tape to the design. Remove the backing.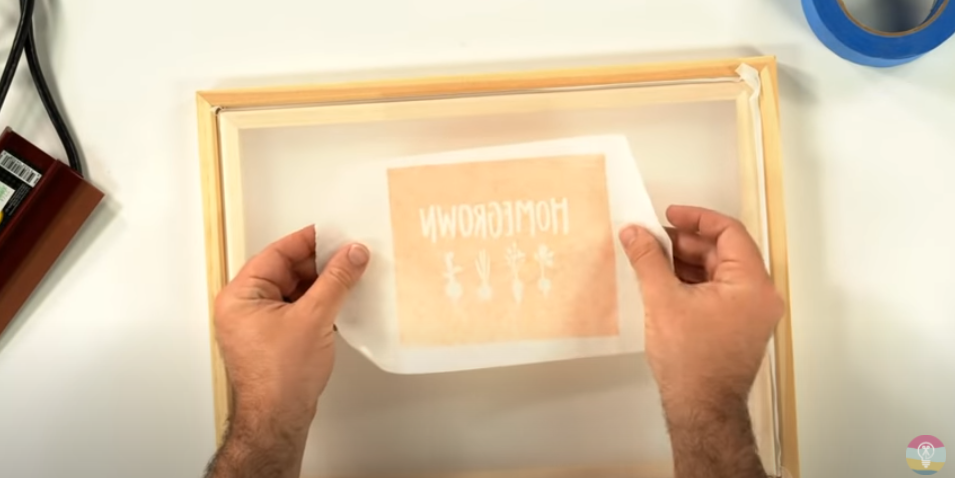 Apply the Design to the Screen:
7 – Flip your screen to the back. Apply your design to the screen. You can use your hand on the back to apply pressure.
8 – Remove the transfer tape slowly. The vinyl may want to try lifting from the screen so just work carefully especially with any small parts of the design.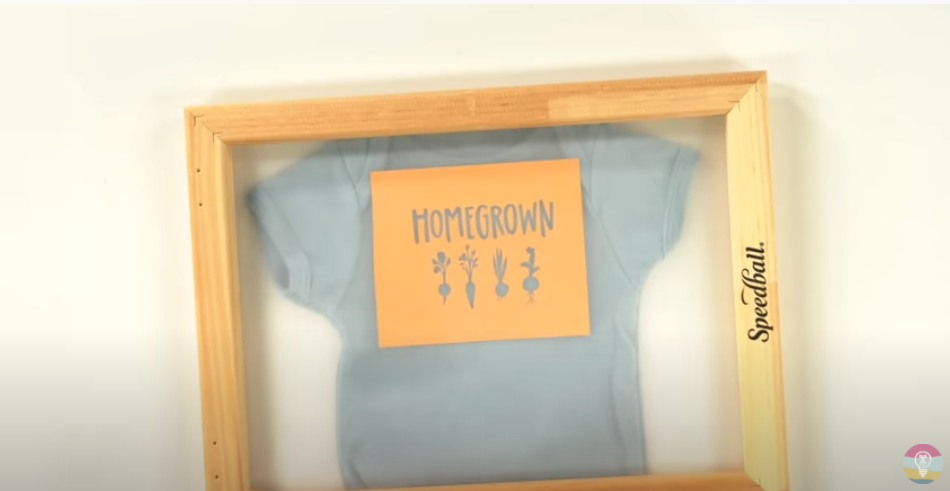 9 – Place the screen on your surface (in our case, a onesie).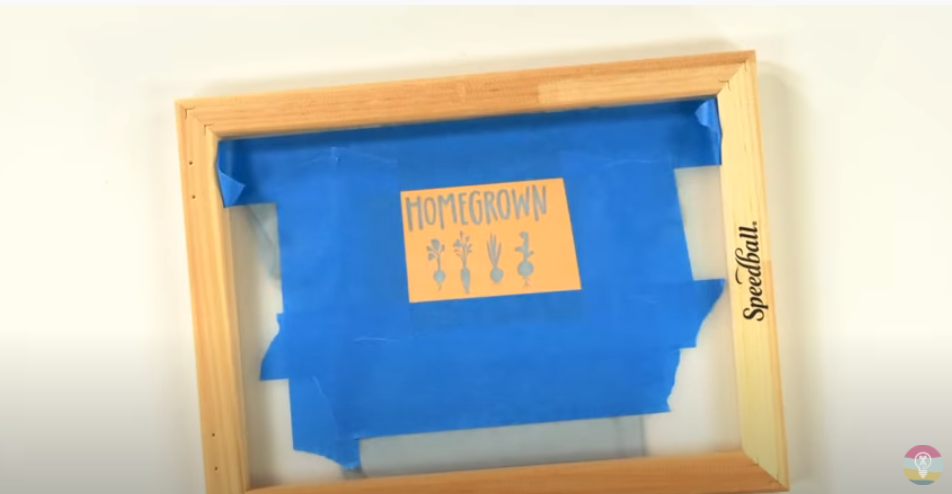 10 – Apply painter's tape all around the design so that you don't get ink on any parts of the surface other than your design.
Screenprinting: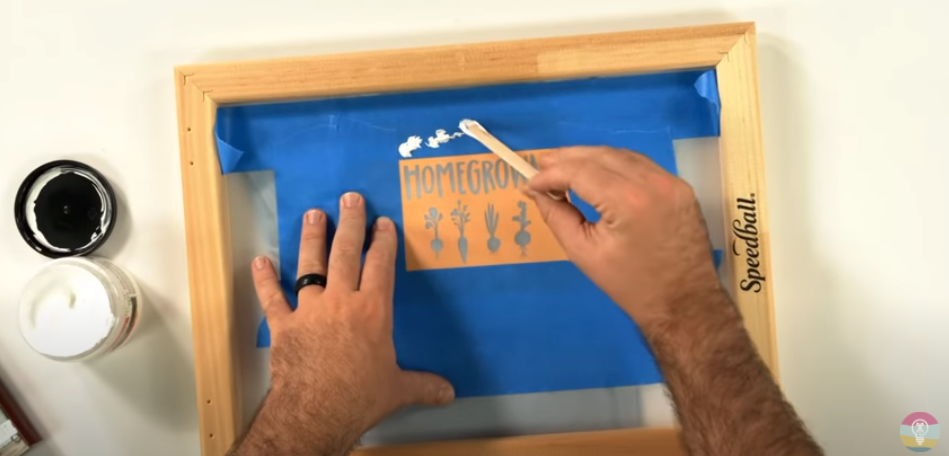 11 – Add a line of ink at the top of your design. Use a generous amount of screenprinting ink.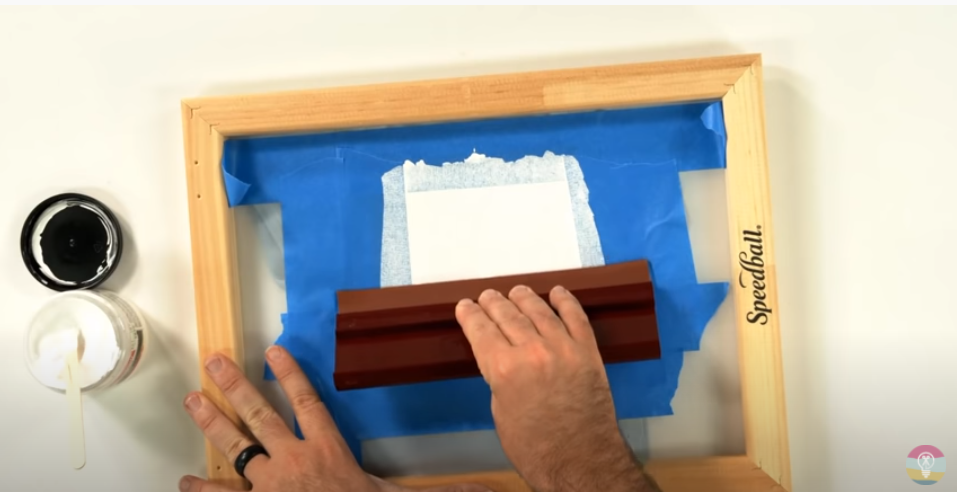 12 – Using the squeegee, spread the ink quickly over the design. Be sure that you have applied enough pressure for the screen to make contact with the onesie.
13 – Repeat for as many projects as you want to make!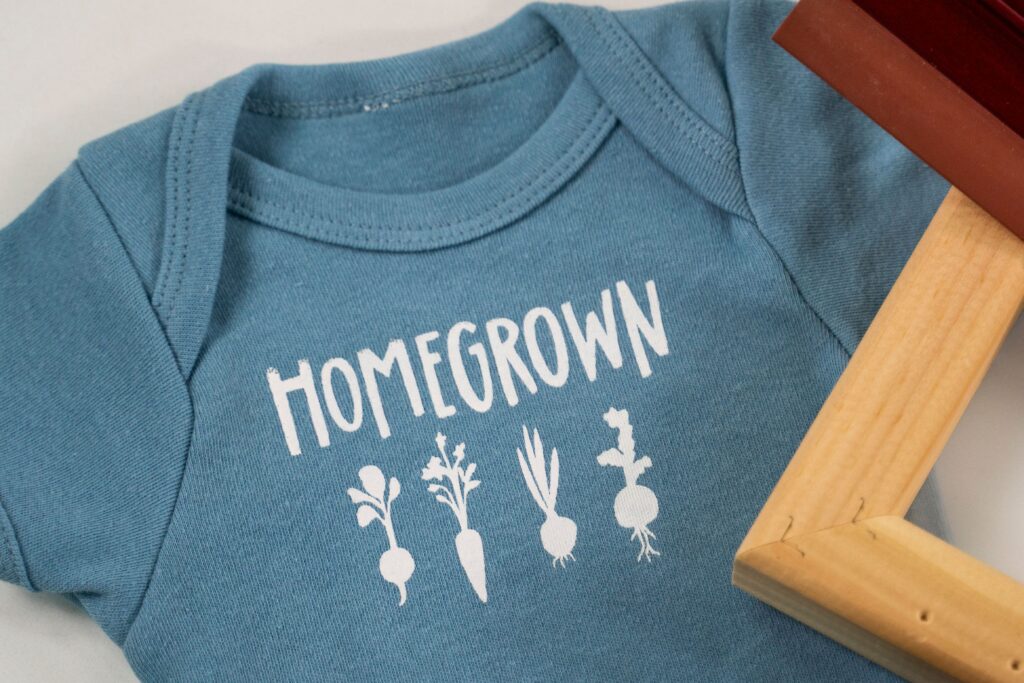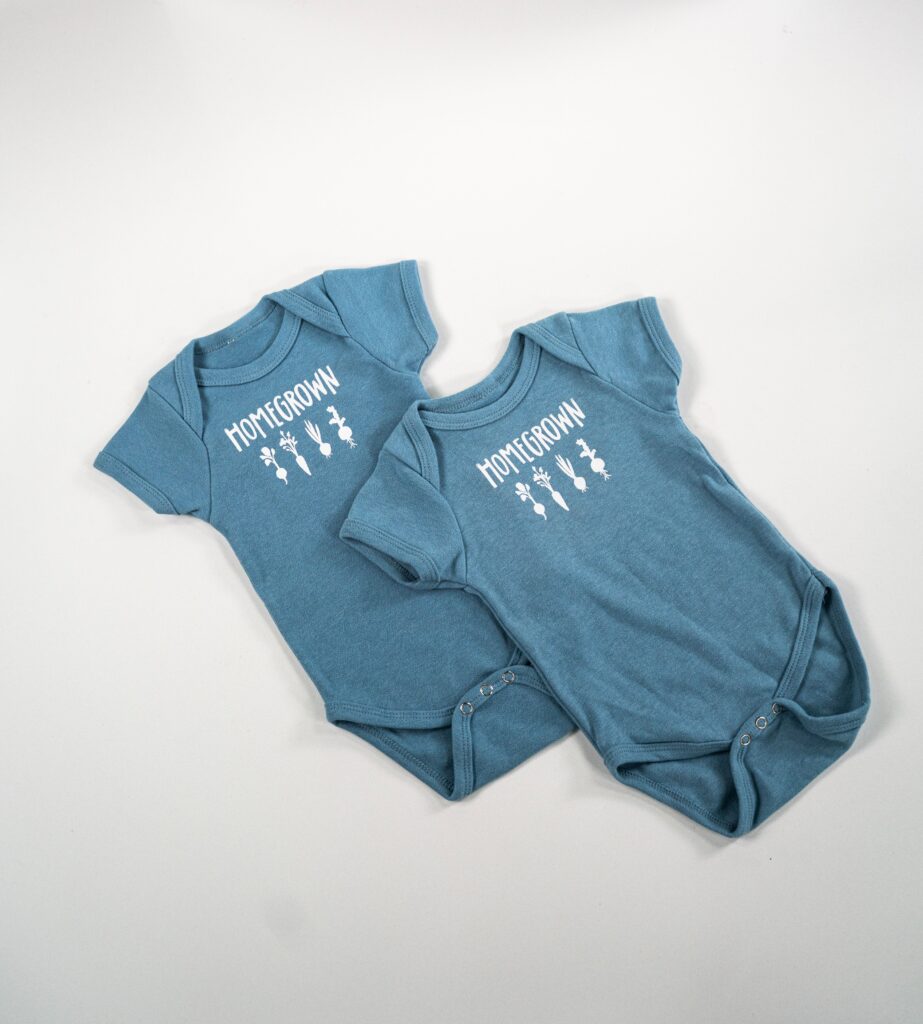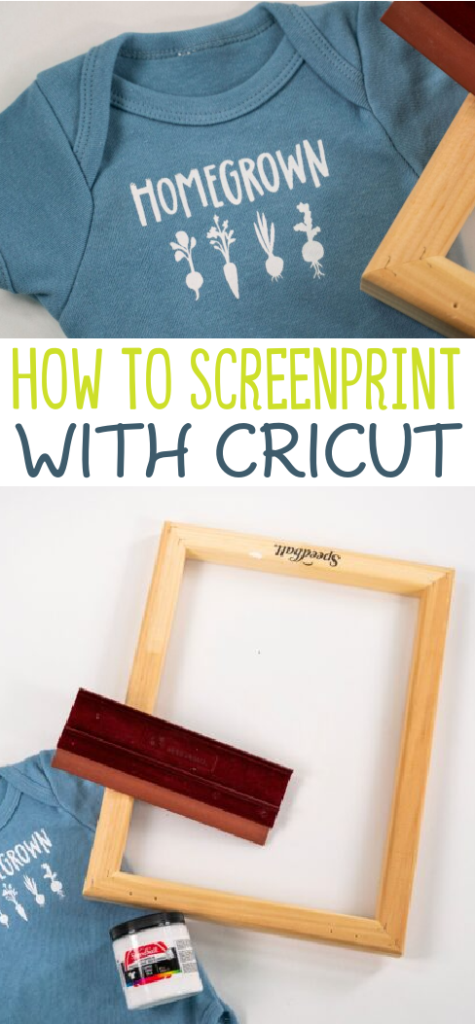 Tanner, Courtney, and the rest of the Makers Gonna Learn Team are all here because we love die-cutting and especially love sharing fun projects and tutorials with fellow makers. We are all great friends and are always having a blast when we are together- you will see this on camera, especially during live streams! We are here to inspire and support you in your crafting journey!