Sealed Starbucks Cup
September 22, 2022 by Janine
This DIY glitter Starbucks cup is too cute. Learn how to seal your Starbucks cups easily and professionally. Making Starbucks decals with your Circuit is fun and easy.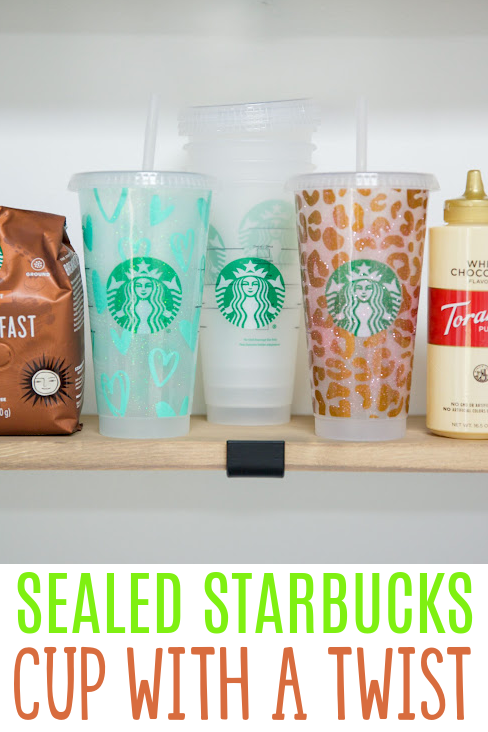 Sealed Starbucks Cup
Disclosure: Some of the links below are affiliate links provided for your convenience. This means, at no additional cost to you, we will earn a commission if you click through and make a purchase.
Cut Files Used:
Supply Links: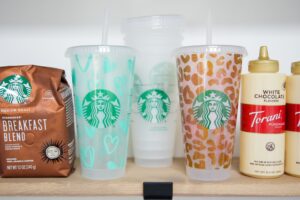 Step-by-step Instructions:
Select the cup wrap file, cut, weed, and apply transfer tape to it.
Clean your cup and apply the vinyl wrap. Remove the transfer tape after burnishing.
Mix equal parts of epoxy and mix well. Add glitter and mix.
Tape your cup on the top and bottom. place it onto the cup turner.
Spread the glitter epoxy all over the cup with a gloved finger. Make sure the entire cup is well covered with a thin coat.
Allow the cup to turn for 45 mins to an hour then carefully remove the tape and allow it to spin for another 6-8 hours.
Allow the cup to cure for 24 hours.