Secret Cricut Print then Cut Hack
We want you to get the best possible results from your craft projects! That's why we thought it was important to share this Secret Cricut Print then Cut Hack with you today. We'll share a few of our favorite tips for making the highest quality Print then Cut craft projects and then one special secret hack that we find most people don't know about.
We love to make stickers and all kinds of other amazing craft projects with our Cricut machines. If you make a lot of crafts with your die cutting machine, keep reading. You are going to want to learn how to take those amazing Print then Cut crafts to the next level.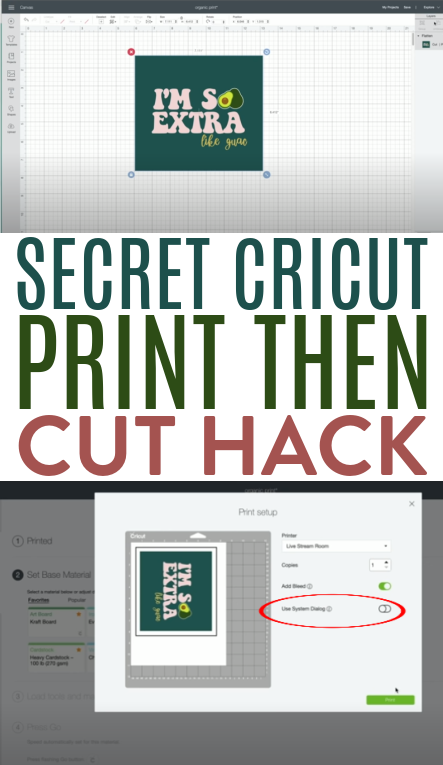 Secret Cricut Print then Cut Hack
What is Print then Cut?
If you aren't familiar with Print then Cut projects, let us explain a little bit. With this technique, you will begin by creating your design in Cricut Design Space. Then you will use an inkjet printer to print your design onto printable vinyl, cardstock, or other suitable materials. Once printed, you will put the printed material on a cutting mat and load it into your Cricut machine to cut it out.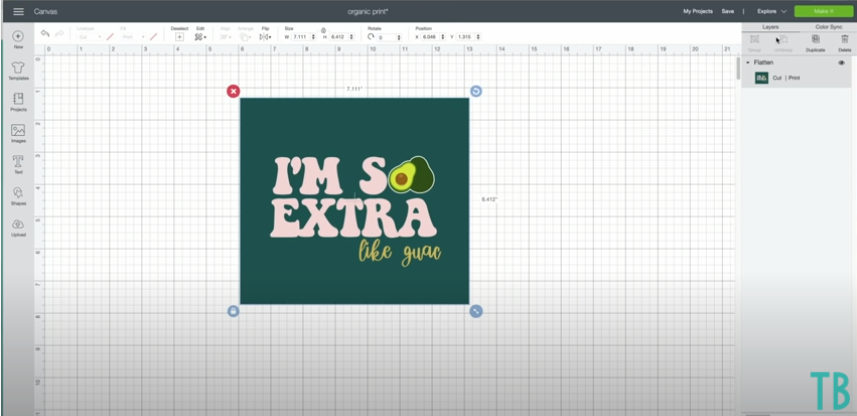 Here in Cricut Design Space, we have our design. We have created it, sized it, and then flattened it so it's ready for the Print then Cut technique. You can in the Layers Panel that it has been flattened and is all one layer.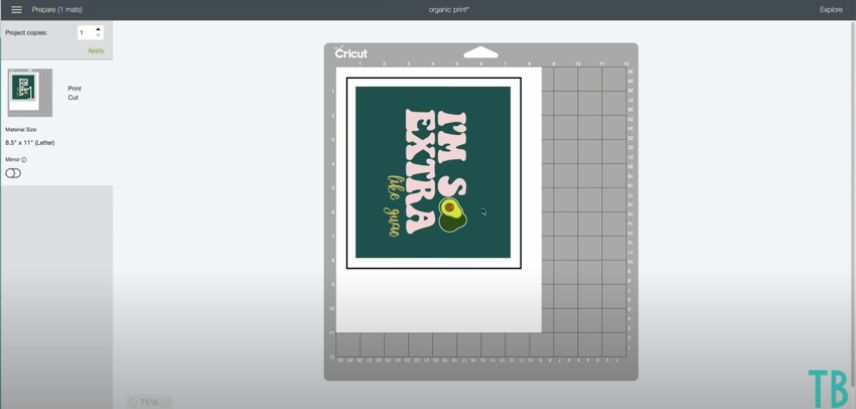 Click Make It to prepare your design for printing. It will show your design on the cutting mat. Next, press Continue.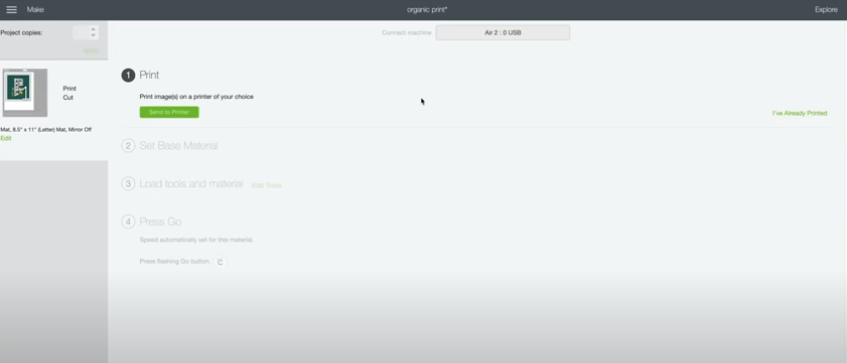 Now, you'll see Design Space promoting you to send your design to the printer.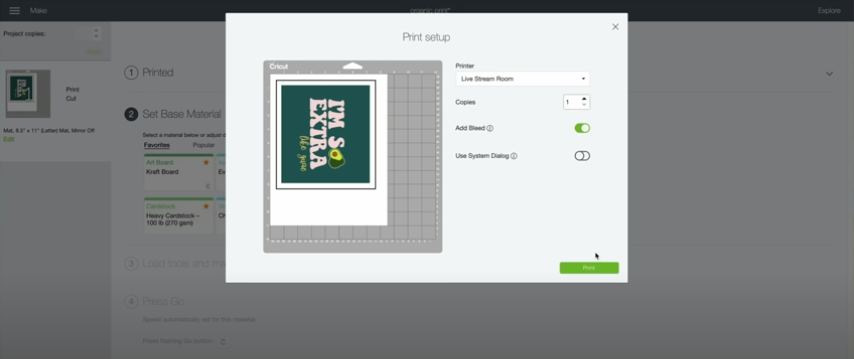 Adjusting your printer settings
You can leave the settings as is, but we are also going to show you some changes you can make to really improve the quality of your results.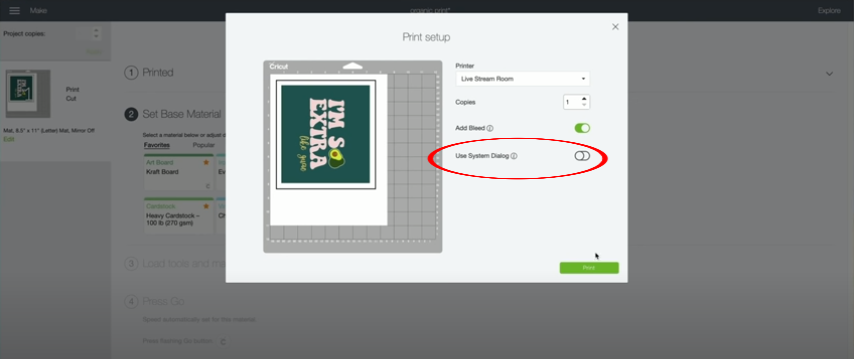 The first thing you are going to want to do is to toggle on Use System Dialog. A message will come up to let you know that once you click Print, your system dialog may appear behind your Design Space application. So, once you press Print, you might need to minimize Design Space. Don't X out completely – just minimize it so you can see the dialog behind it.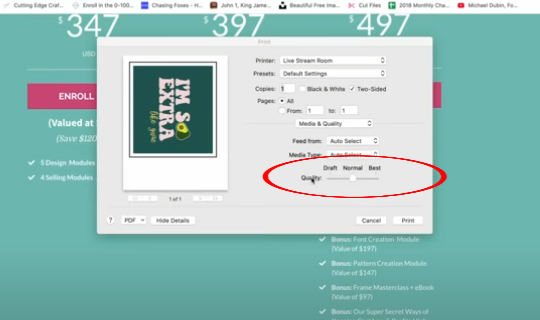 This is where you can make changes. For example, if you are using a different kind of paper – glossy paper, photo paper, and so on – you can change the settings for it here. This will greatly increase the quality of the printing when you have it set to the specific type of paper you are using. You can also change which tray your printer is feeding from in these settings.
In addition, you will see that at the bottom of the settings, there is a slide bar for setting Quality. By default, it's usually set to Normal. You will want to move that up to Best. This uses a little more ink and takes a little longer to print, but it will give you the best quality for your Print then Cut craft project.
Note: On some printers, you can also make changes to some of the settings right on the printer itself. With the one we use at Makers Gonna Learn, for example, we can not just select photo paper, but the specific brand of photo paper that we are using there. Once you're happy with the settings you have chosen in the System Dialog, press print and pull Cricut Design Space back up.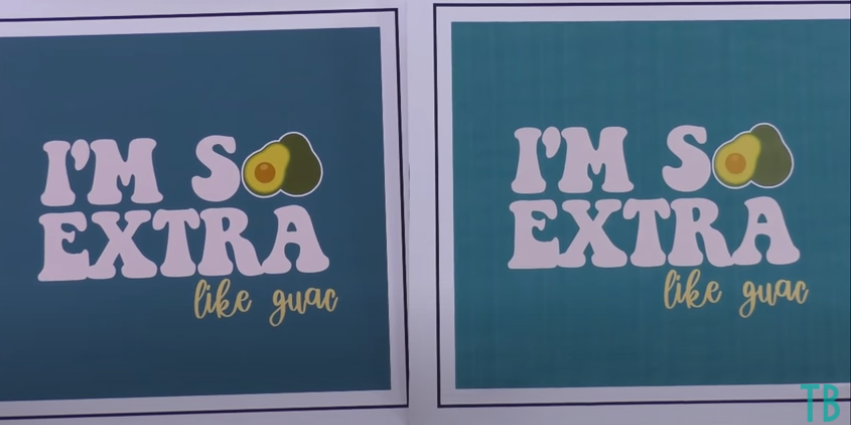 Comparing print results
There's quite a difference in our results here. On the right, we printed using default settings. On the left, it shows what it looks like after making the adjustments recommended above. This can take your projects from looking homemade to professional.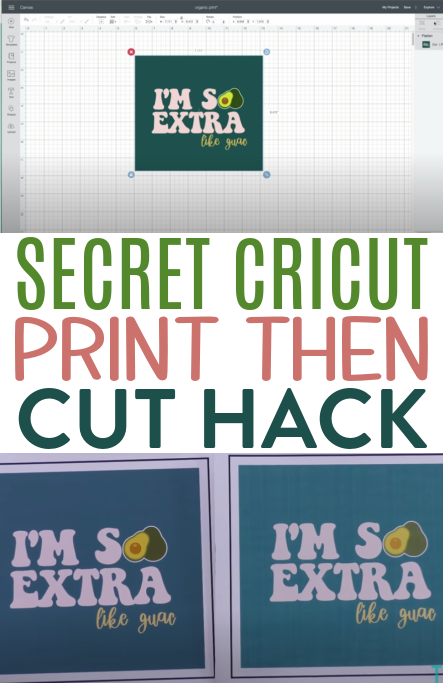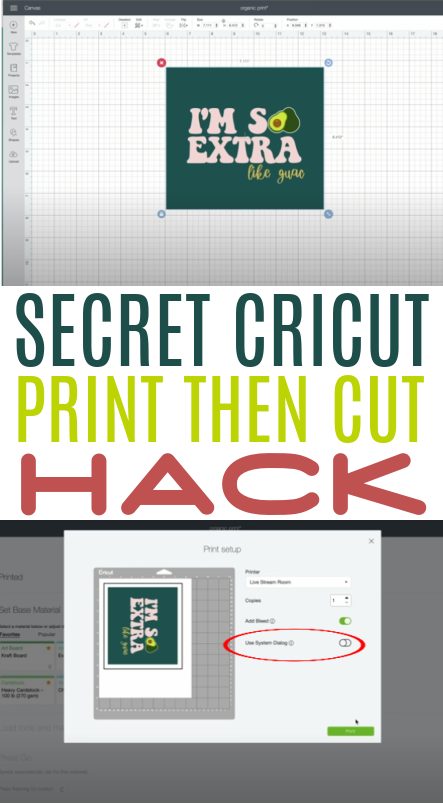 Tanner, Courtney, and the rest of the Makers Gonna Learn Team are all here because we love die-cutting and especially love sharing fun projects and tutorials with fellow makers. We are all great friends and are always having a blast when we are together- you will see this on camera, especially during live streams! We are here to inspire and support you in your crafting journey!