Shocking Cricut Hacks You Need To Know
Hi everyone! Today, we're going to share some Shocking Cricut Hacks You Need To Know with you. These Cricut tips and tricks are really simple, but can make such a big difference in your Cricut craft projects.
From applying vinyl flawlessly to making weeding a breeze and more, you'll find all kinds of helpful hacks here. These will help you take full advantage of all that your Cricut can do!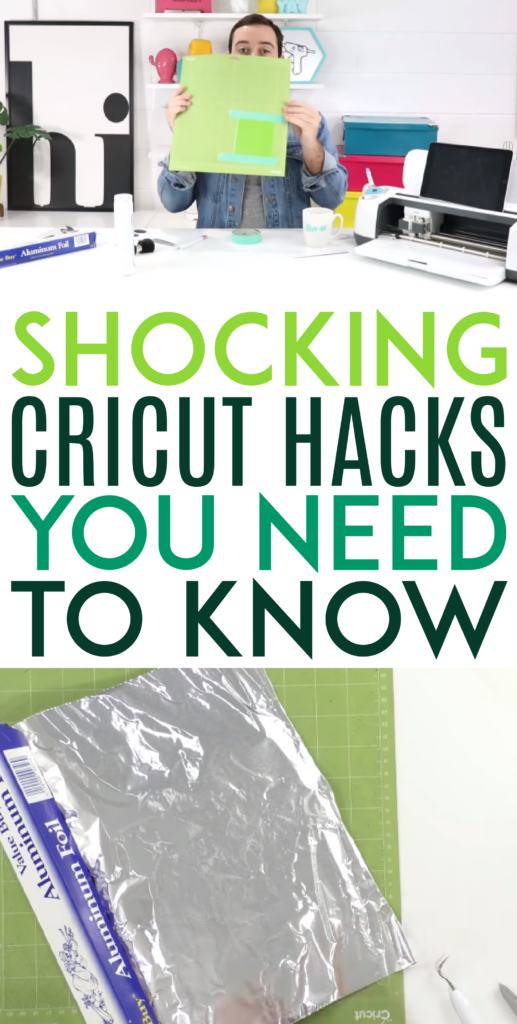 Shocking Cricut Hacks You Need To Know
Using a Cricut machine can make crafting so much quicker and easier but when you're a beginner, it can also seem a bit overwhelming. With these ideas, you'll be able to use your Cricut die cutting machine to make amazing crafts with ease.
APPLYING VINYL TO CURVED SURFACES
First, when applying vinyl onto curved surfaces such as a mug, you will see that the transfer tape doesn't want to lie flat and adhere well. This is one of my favorite tips! I have learned to simply cut slits into the transfer tape so that I can more easily apply it to a rounded surface.
If there's ever any bubbles, you can work those out a lot easier with the slits in place too. You're going to love using this handy hint with mugs, tumblers, or Christmas ornaments. It may take a little longer but you're going to get great results with your vinyl die cutting project.
REVERSE WEEDING
Our next tip is to use the reverse weeding technique. It's really simple! What you want to do is to take a piece of transfer tape and lay it down onto your vinyl piece. Do this before you begin any weeding!
This is called reverse weeding because instead of weeding on the backing, you are actually weeding on the transfer tape. It's so handy, especially for those really intricate designs!
For a more detailed look at this technique, be sure to check out our Reverse Weeding 101 video. It will teach you all the tips and tricks you need to know know exactly how to do this fantastic technique.
USING BABY POWDER FOR BETTER WEEDING
I really really love this third tip! All you need is some inexpensive dollar store baby powder! Lightly sprinkle this over your cut vinyl and then brush off the excess.
The powder will get down into all of the crevices and make dark colored vinyl designs show up so much better. This makes weeding ten times simpler for you! It's not going to damage your project at all but it will help you see what you're weeding.
GETTING MORE USE OUT OF YOUR CRICUT CUTTING MAT
Number four: when you are working with a Cricut cutting mat that may need to be cleaned – in fact, maybe it's even time to toss it, we've got a great tip for getting a little bit of extra life out of it.
Just use some masking tape to hold down your vinyl onto the mat and keep it well secured so you can cut it. Go around your entire project and it will help it stay in place for cutting.
Be sure to check out our amazing tips for cleaning cutting mats!
HOW TO GET MORE LIFE OUT OF YOUR FINE POINT BLADES
Last but not the least, you can get the best lifespan out of your Cricut fine point blades by using some aluminum foil. About once a month, simply place some foil on your cutting mat and then run it through your machine to cut a simple design in it.
Another method we like to use is to scrunch up some foil into a small tight ball. Then, jab the blade in and out of the ball several times. This is a great way to clean your cutting blade and extend its life. We do this on a regular basis with our fine point blades and don't have to change them very often at all!
Well, weren't these some amazing Cricut hacks? It's always fantastic to learn as many of these Cricut tips and tricks as you can to make your die cutting craft projects a breeze! Be sure to leave us a comment and tell us which one was your favorite!
More great Cricut hacks you're going to love:
If you need help with weeding, you're going to love our Weeding Vinyl Hacks post! And if you use a Cricut EasyPress, these EasyPress Hacks are a must read!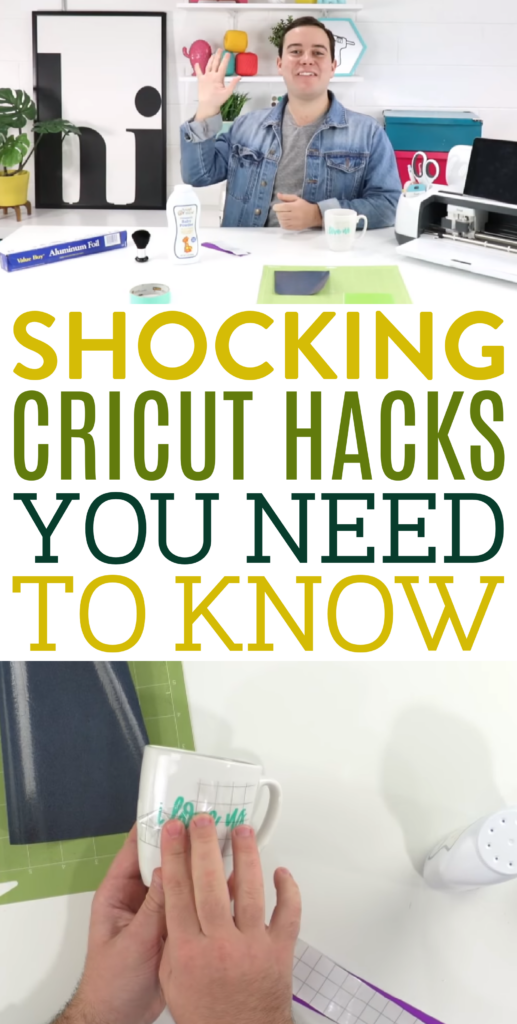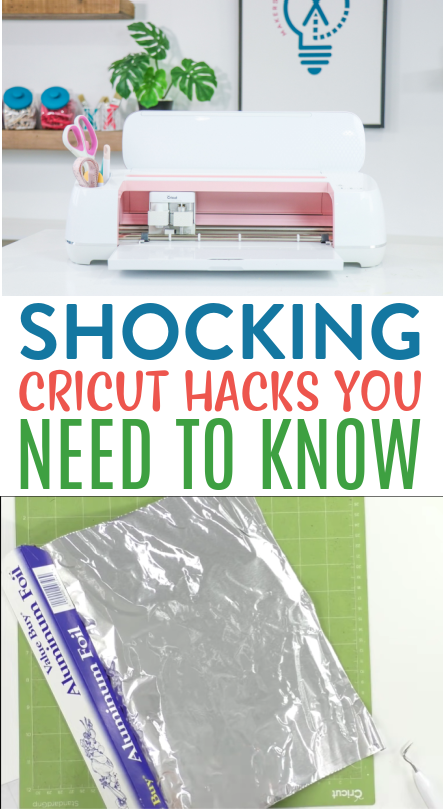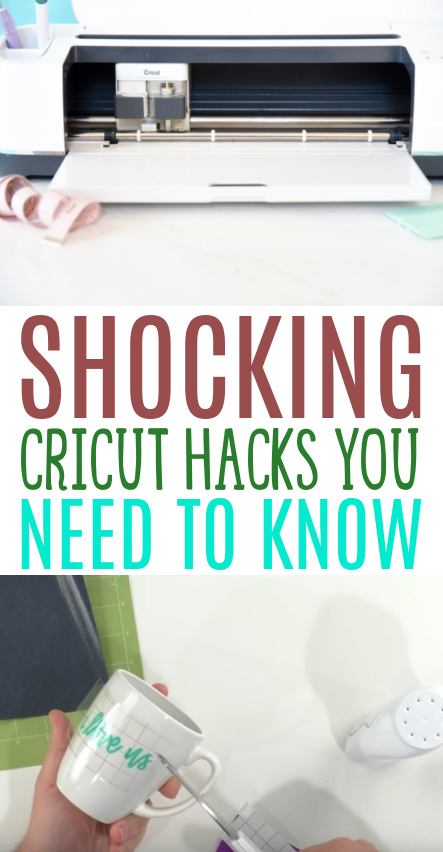 Tanner, Courtney, and the rest of the Makers Gonna Learn Team are all here because we love die-cutting and especially love sharing fun projects and tutorials with fellow makers. We are all great friends and are always having a blast when we are together- you will see this on camera, especially during live streams! We are here to inspire and support you in your crafting journey!