Shocking Cricut Mat Hacks
Whether you are brand new to the Cricut world or are a seasoned Cricut pro, you are going to want to check out these SHOCKING Cricut Mat Hacks that Will Save You Money. Not only are they economical, but they're clever and helpful too.
We think you'll probably learn at least one new cutting mat idea here today. We're sharing our Cricut tips for cutting costs on the mats themselves, getting more use out of them, and so much more.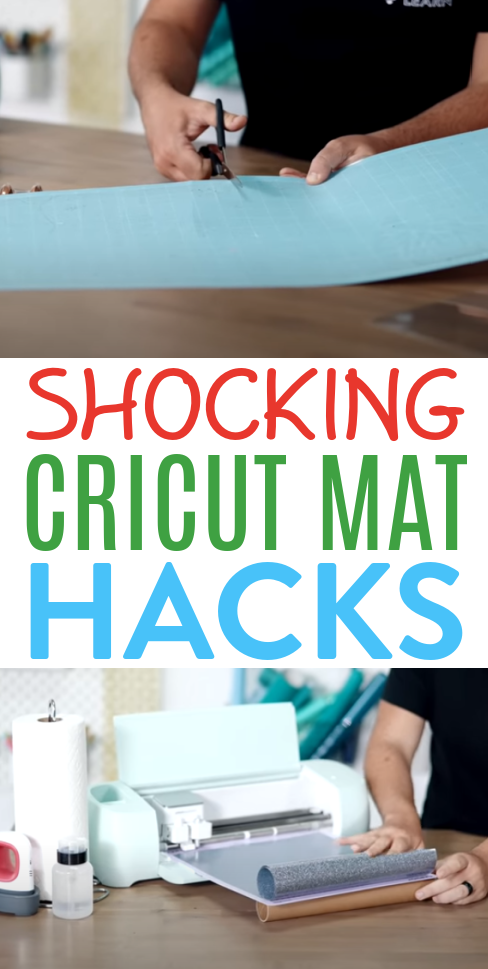 Shocking Cricut Mat Hacks
Supplies we're using:
Cricut Maker 3
Cricut Explore 3
All 4 12 by 12 mats (Standard, Light, Fabric, Strong) and Standard and Light in 12 by 24 size
Baby wipes
Contact paper
Felt
Scissors
Painter's tape
Command hooks
Mat Hacks: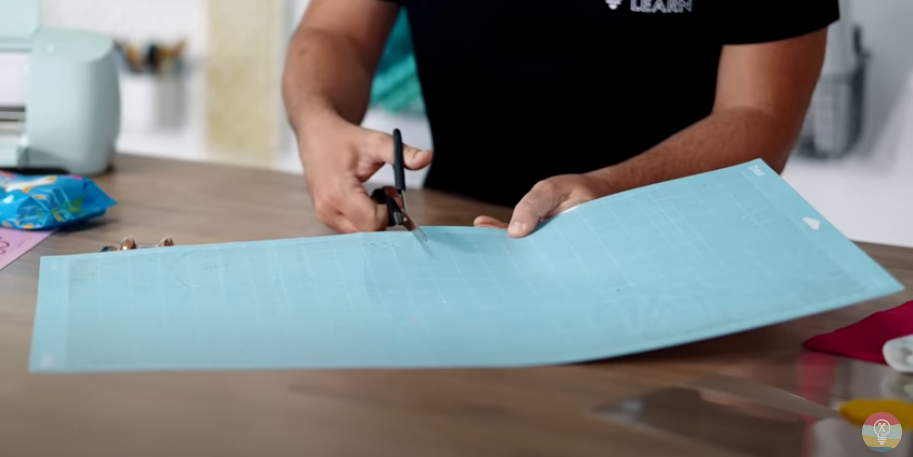 Get more bang for your buck with 12 by 24 inch mats.
Take a 12 by 24 inch mat and cut it in half (right along the 12 inch mark), using a pair of scissors to make two 12 by 12 mats for less money. Make sure when you use them, that you load them with the uncut end first.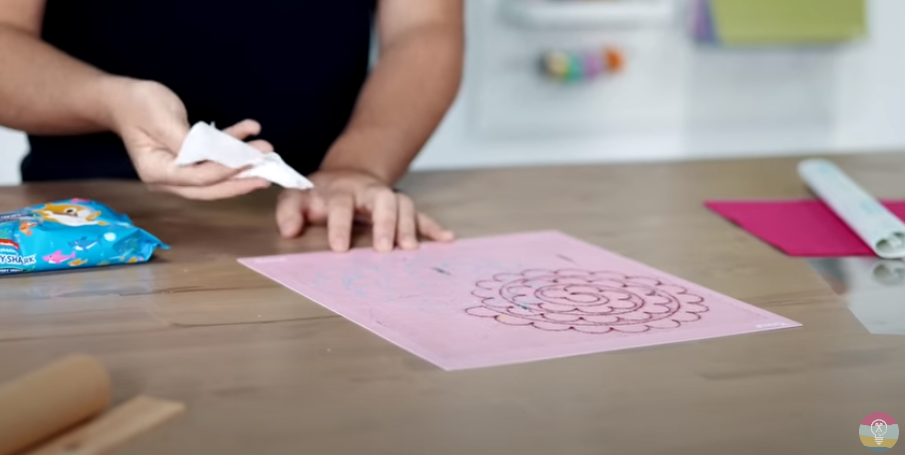 Use a baby wipe to clean your mat.
When your mat gets dirty, the quickest and easiest way to clean them is with baby wipes. Start in a corner and work in a circular motion. Once it dries, the adhesive will be sticky again.
MORE WAYS TO CLEAN YOUR CUTTING MATS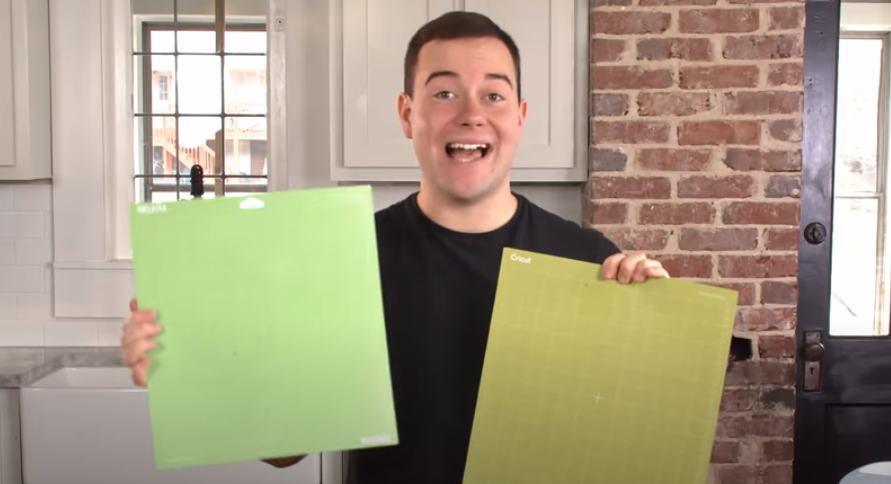 Try out some off-brand cutting mats.
Remember that these may change over time and the quality may shift. What is great quality today may not remain at that level in a month. Nicapa is our most recommended non-Cricut brand cutting mats. They work really well for us and have remained high quality over the past year or so of us using them.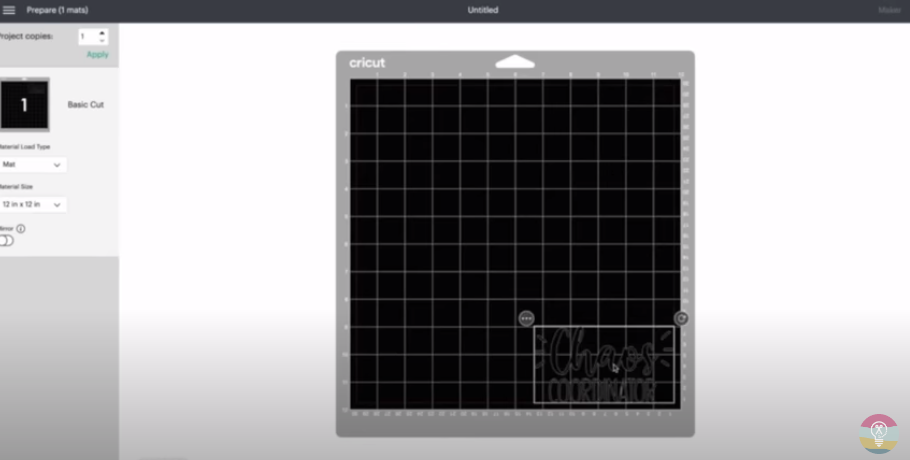 Don't always cut in the top left corner.
This is where Design Space will place your design by default. Move it to another spot on your mat so that no one particular part of the cutting mat becomes worn by overuse.
You can also rotate your mat and insert it into your machine from the bottom rather than the top of the mat to even out the usage as well.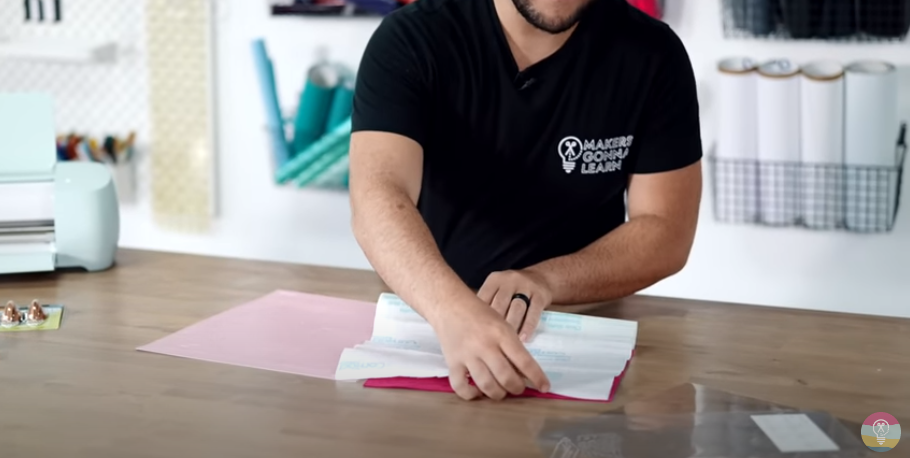 Cover felt with contact paper.
Do you like cutting felt with your die cutting machine? By covering the back of a piece of felt with contact paper before placing it on the cutting mat, you will help prevent any fibers from sticking to your mat.
Place the felt contact paper side down onto the cutting mat. It's a quick and easy way to reduce or eliminate having to do a mat cleaning after cutting felt with your machine.
Keep your mat level while cutting.
When you put your mat into your machine, you'll notice that it will often not remain level and the end will hang down. This is especially true with some heavier materials such as glitter vinyl and can affect the cutting quality for them.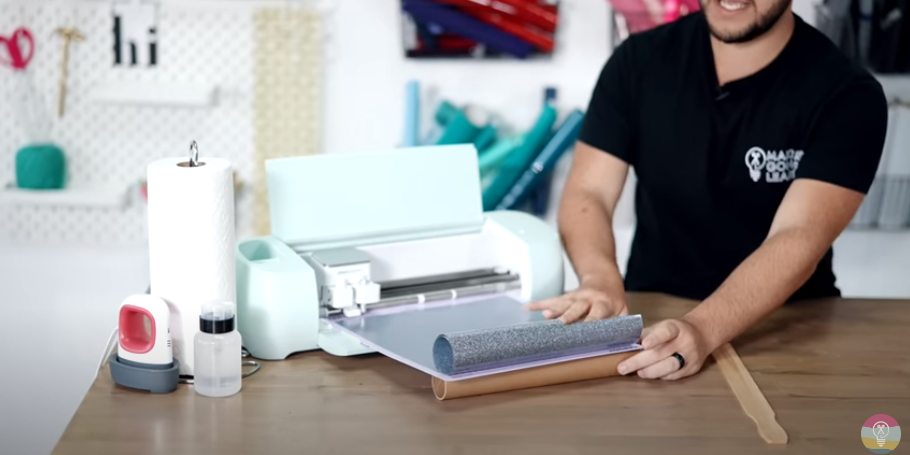 To solve this issue, we use an empty vinyl roll to prop it up.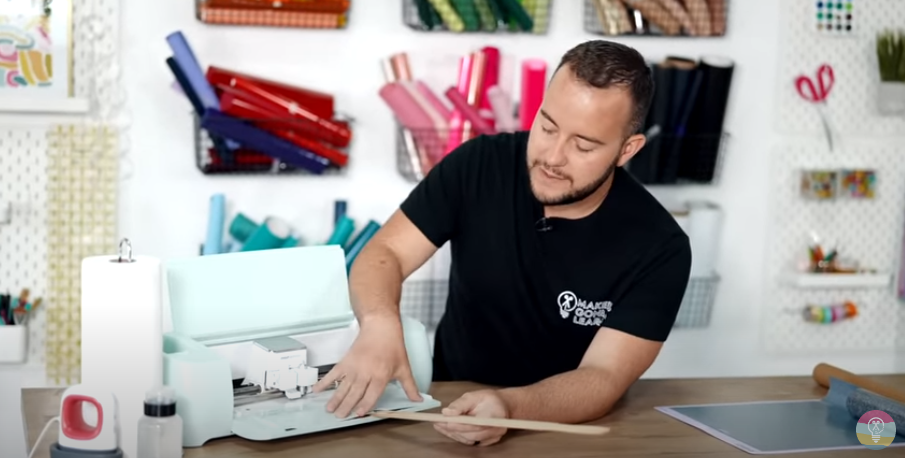 With your 12 by 24 mat, the roll won't be sufficient so we suggest placing a long paint stir stick into the front tray on your Cricut machine.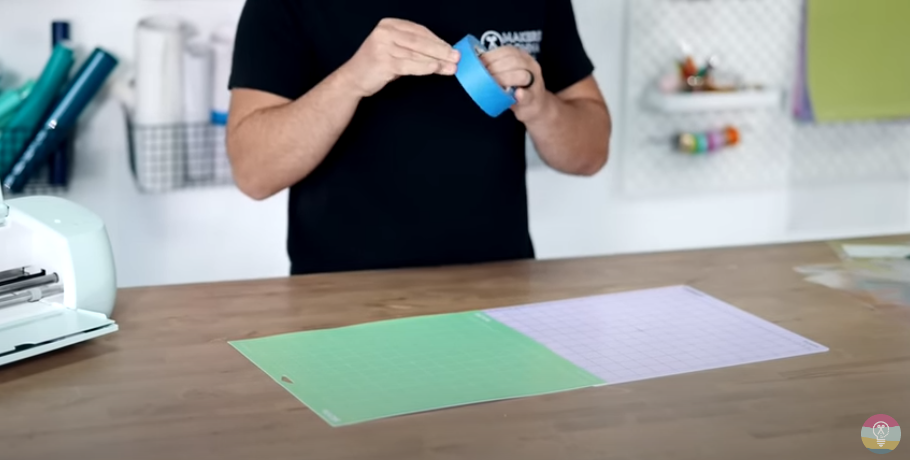 Tape two 12 by 12 mats together to make a 12 by 24.
If you only need a longer mat once in a while, it might not be worth investing in. So, you can make your own by taking two 12 by 12 inch mats and using painters tape to tape them together. Make sure you leave about 2-3 inches of overhanging tape on each side that you can wrap around to the back.
Make your own replacement cutting mat protective cover.
You can buy a Mylar sheet at the craft or office supply store to use or head to your local dollar store and pick up a clear plastic shower curtain. Cut it into the appropriate sized pieces and voila! You have a new mat cover.
Store your mats by hanging them up.
Use Command hooks inside cabinet doors or hang them on the wall. Easy peasy!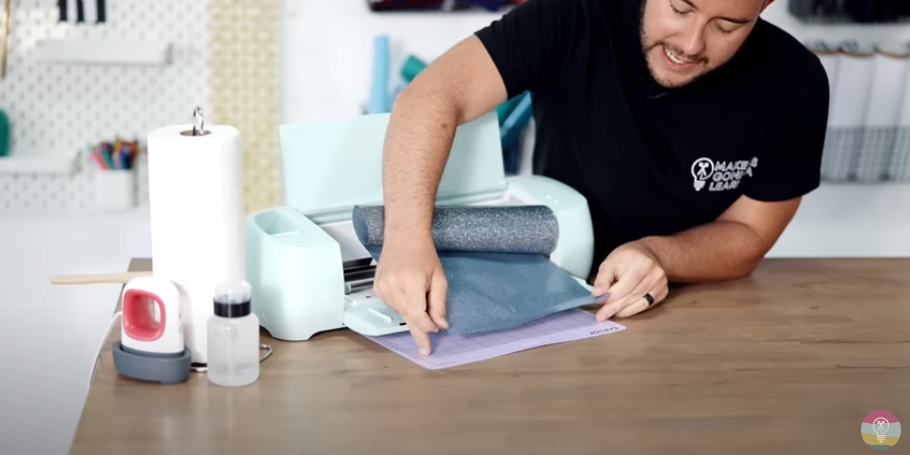 Use your machine to help line up your vinyl.
Simply place your cutting mat under the machine with only a little bit exposed. Working from the tray above, line up your vinyl. As you pull the mat out a little at a time, you can lay down more of the vinyl and line it up perfectly.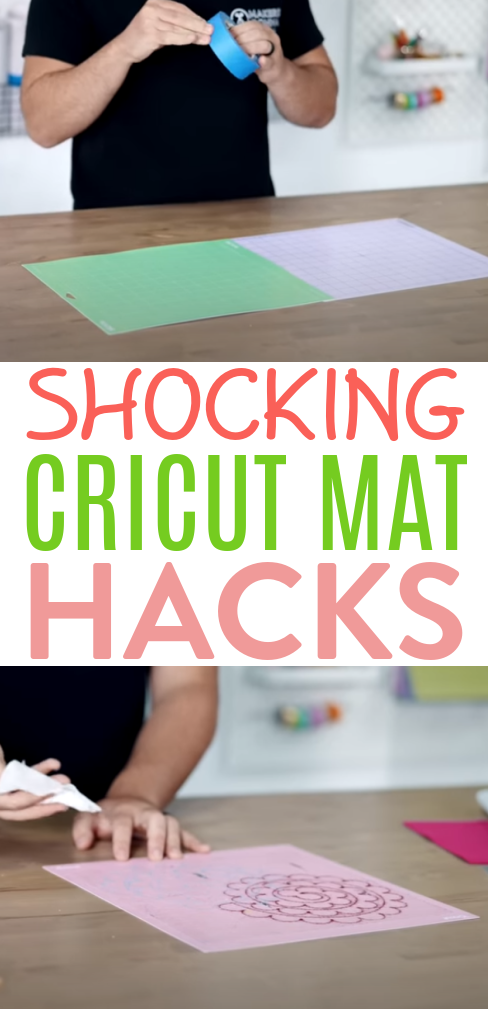 Tanner, Courtney, and the rest of the Makers Gonna Learn Team are all here because we love die-cutting and especially love sharing fun projects and tutorials with fellow makers. We are all great friends and are always having a blast when we are together- you will see this on camera, especially during live streams! We are here to inspire and support you in your crafting journey!