Silhouette Hacks You Probably Didn't Know
Are you a die-cutting crafter? If you're looking for inspiration for your Silhouette craft projects, this post is for you. I love finding fun Silhouette hacks to share with you and I bet there are a few tips here that you didn't know already.
These simple hacks can take your Silhouette crafting to the next level! If you own a Silhouette die-cutting machine, you will want to know these tips and tricks. Crafting is so much fun and finding ways to make it quicker and easier just means you can create even more great projects!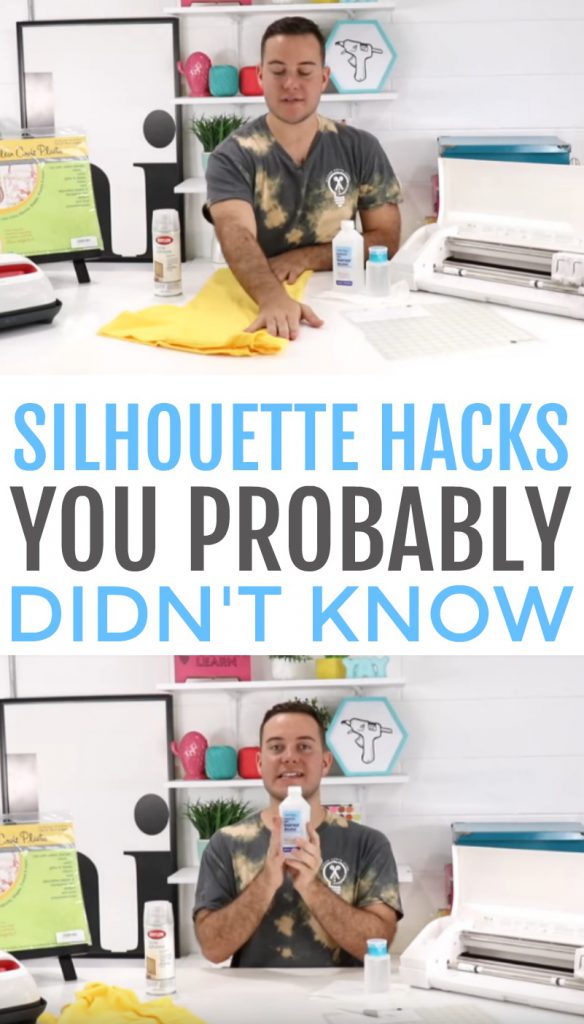 Silhouette Hacks You Probably Didn't Know
Let's jump in and find some creative ways to make crafting with your Silhouette machine even quicker and easier!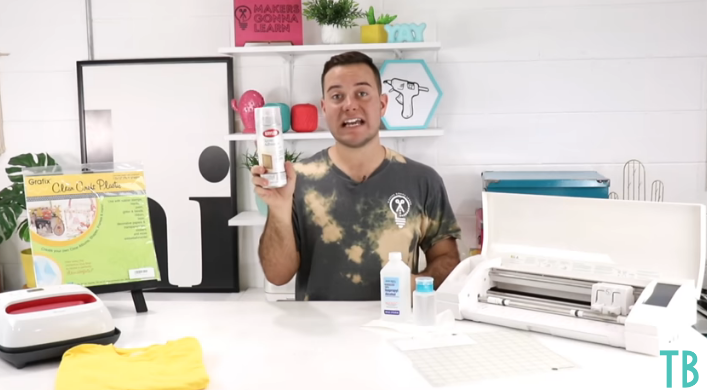 Make Reusable Stencils
Did you know that you can make reusable stencils with your Silhouette? We are using this clear craft plastic for it. It works really well in your Silhouette machine – you can easily cut it and create your very own stencil. You can also use Silhouette stencil sheets.
Once it's cut, then you'll use some type of spray adhesive to hold it in place. You can use a repositionable spray adhesive but we found that regular spray adhesive gives a great stick and does not leave the residue.
With this method, you'll end up with a great reusable stencil to use time and time again. This is an economical way to make the stencils you need and you can even customize them with your own designs! Be sure to check out this detailed video on how to use craft plastic to create a stencil when you're ready to get started.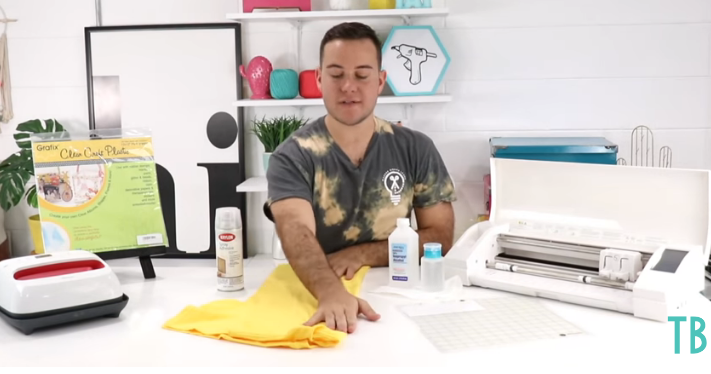 Easily Center Your Crafting Materials
Our next hack will help you to center t-shirts, tote bags, and other similar surface materials you might be using with your Silhouette die cutting machine. It's super simple! All you need to do is to take your t-shirt and fold it in half lengthwise.
The way I like to do it is to take the two arm pieces of the shirt and line those up, When you have a nice straight line, take your EasyPress or iron and heat it right in the middle. This way, it's going to allow you to create a little crease so that you can see the exact middle of the t-shirt without having to pull out a measuring tape over and over again to get that perfect alignment.
Then what I like to do is to measure roughly three inches from the bottom of the shirt. If you're going to be making lots of t-shirts, onesies, tote bags, and items like that, this is a great tip you're going to want to use every time. We have a whole video giving you tips and tricks on perfect placement – if you want more detailed tips on positioning and placement of designs, be sure to check this video out.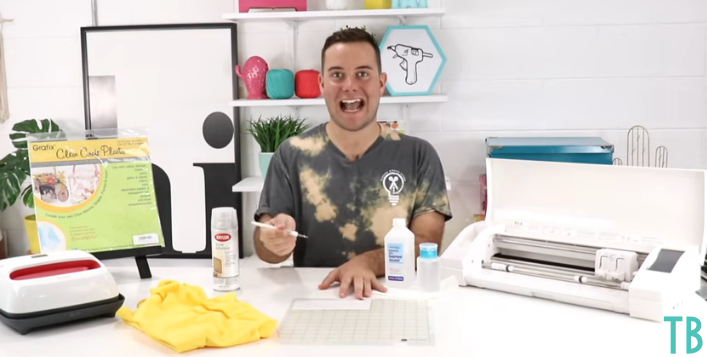 Weeding on the Mat
Our third fantastic Silhouette hack is weeding on the mat. Weeding on the cutting mat is the easiest way to allow you to have the convenience of almost having a third hand without having to involve anyone else in your crafting. It keeps your image position down onto your craft surface so that you can focus on really diving into the project and weeding it out.
It's really an awesome way to create some really great results and it's a game-changer for weeding. Before I was doing this, I was finding myself getting super lost and ruining images when I was trying to weed them because they wouldn't stay in place. It was really hard for me to use because I always needed that second hand for weeding AND for holding the design down at the same time! Weeding on the mat made all the difference. If you haven't tried weeding on the mat yet, you must give this a try!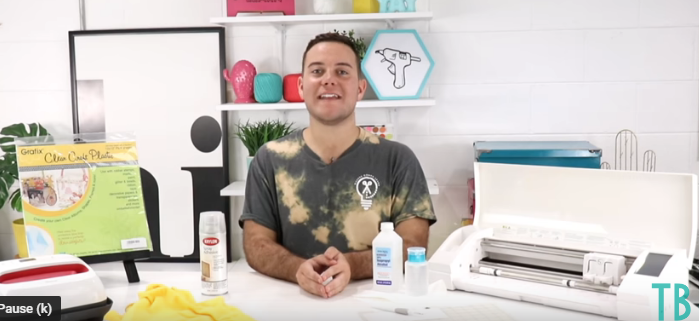 Reverse Weeding
The next hack is reverse weeding. If you are not already familiar with reverse weeding, be sure to check out our video that shows you everything you need to know about it. We highly recommend reverse weeding for any complicated project. It helps to secure your image down onto the transfer tape first, making it so much easier then to weed it.
I'll admit. I was on the fence about it at first, but once I actually tried it, I was hooked! It actually made me feel much more comfortable about working with even more intricate designs. You are going to love it too!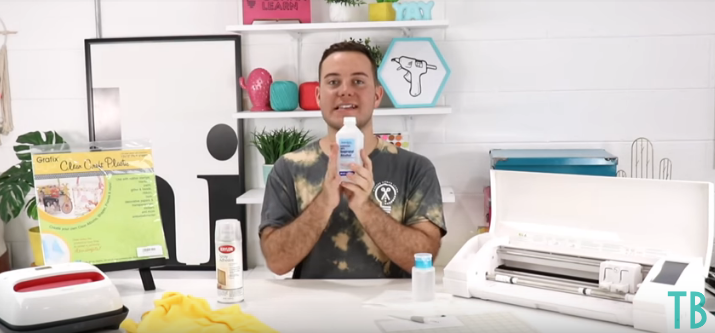 Working with Slick Surfaces
Our last Silhouette hack is a great one for when you're working with vinyl with any slick surface like ornaments, mugs, glass, ceramic, or anything like that. You should always have rubbing alcohol in your craft room because you can use it to clean those surfaces. This will get all the oil residue off your project so you're gonna have flawless results applying the vinyl down.
Once you start doing this, you're going to see a huge change in how the vinyl adheres. It's going to transfer better and you'll be able to remove that transfer tape ten times better as well. Best of all, it will keep your design on your surface much longer, giving you amazing results!
We put ours in a little dispenser pump that we got from the dollar store. It is the perfect way to get just the right amount of alcohol on a piece of paper towel for cleaning our project. It dries really quickly too! I usually like to clean the surface while my machine's cutting and this allows me to stay productive while my machine's doing all the heavy lifting.
You might also want to check out this post: Silhouette Studio Tips for Beginners
We are super excited about diving into more Silhouette training videos! You are going to learn so much from these when you begin your Silhouette crafting journey! We can't wait for you to try these Silhouette Hacks You Probably Didn't Know.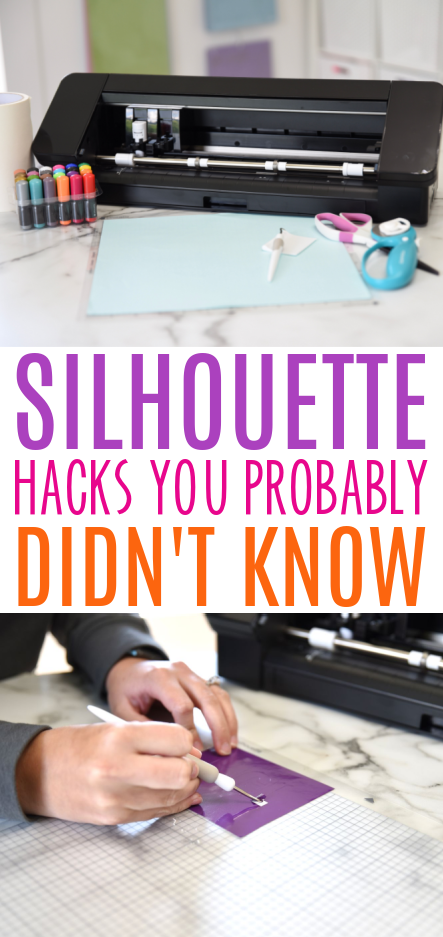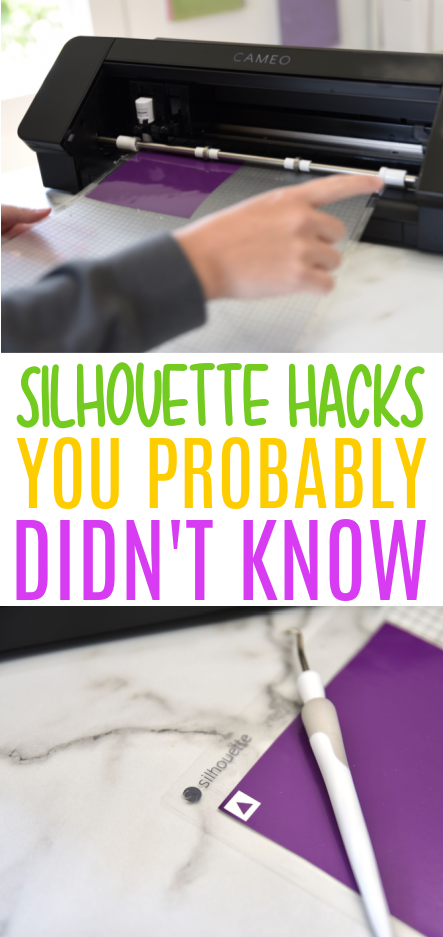 Meet the Makers Gonna Learn team! Tanner, Rachel, and Courtney are all here because we love diecutting and especially love sharing fun projects and tutorials with fellow makers. We are all great friends and are always having a blast when we are together- you will see this on camera especially during live streams! We are here to inspire and support you in your crafting journey!