Sublimation or Infusible Ink?
As sublimation continues to grow in popularity, we hear from a lot of people the same question again and again – Should I use sublimation or Infusible Ink? What's the difference? Which is better?
We are going to break it down for you here so you can make an informed decision about which one you would like to use. Will you try Cricut Infusible Ink or sublimation? Keep reading and then you can choose!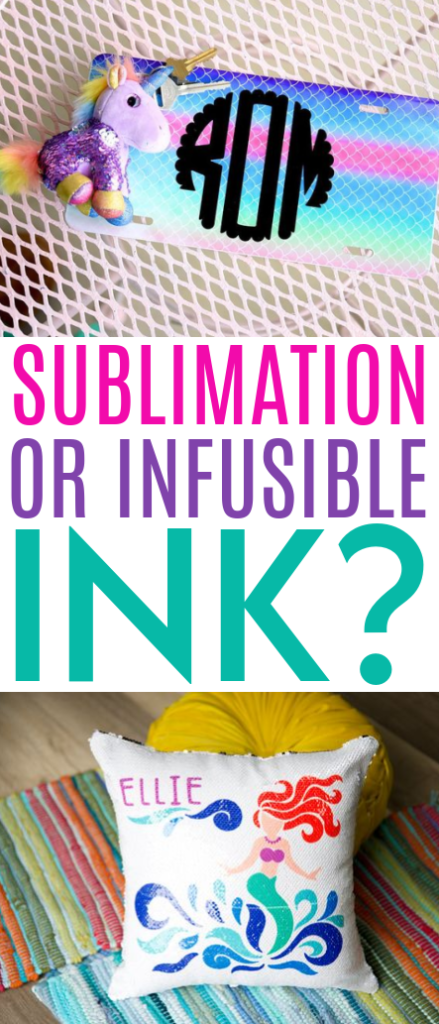 Sublimation or Infusible Ink? – What's the Difference?
Cricut Infusible Ink is essentially a type of sublimation. It works much the same way by infusing the ink right into the fabric, unlike vinyl which sits on top of the fabric. The difference comes mainly with the equipment you will use for each one.
Cricut Infusible Ink sheets are sublimation sheets that you can print with a regular printer and then cut out with your Cricut machine. We love using Infusible Ink, but we do find it a bit limiting. You can only use the colors and patterns available from Cricut.
With sublimation, you can create your own patterns, color palettes, and designs, expanding far beyond what Cricut has to offer. We have tested some off brand infusible ink sheets that worked really well. This can give you even more selection!
Which should I choose? Infusible Ink or Sublimation?
Infusible Ink can be pricey, but startup costs for sublimation can be an investment of $300-400 or more. A sublimation printer cannot be used for other purposes so you need a dedicated machine for it. Technically, you don't need a die cutting machine for sublimation, but we do like to use Cricut Design Space and our cut files and fonts for creating our designs whether with Infusible Ink or sublimation.

If you're only going to do occasional sublimation projects and you can deal with the limited selection from Cricut (and other suppliers), we think that Infusible Ink makes more sense. But, if you're planning to make a lot of sublimation projects, there will likely come a time when you will want to invest in actual sublimation supplies. You could always try Infusible Ink first and see what you think before making the investment in sublimation.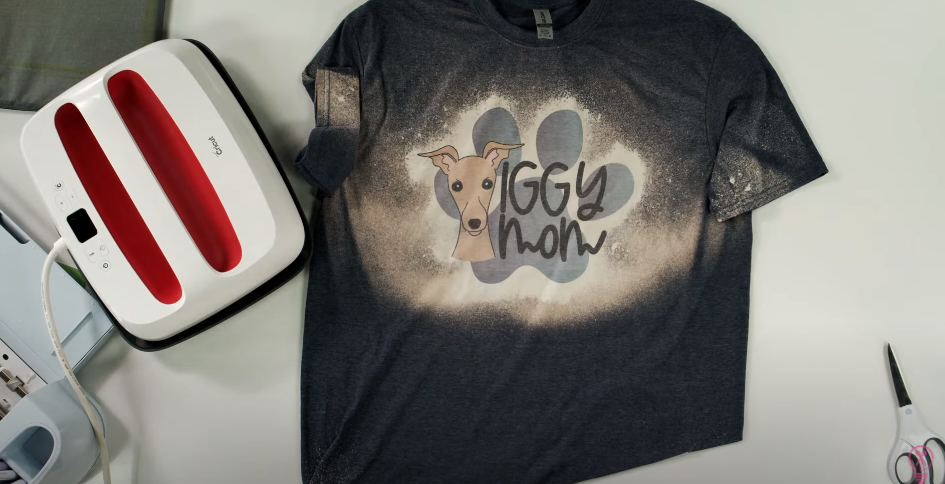 Something to keep in mind for both sublimation and Infusible Ink –
You will need to heat the entire design all at once. Trying to move your heat press around doesn't provide the best results. If you're planning to use a Cricut EasyPress, you won't be able to use the EasyPress Mini and you will be limited by the size of the plate on your EasyPress.
In general, you will need to work with only light-colored backgrounds. The ink doesn't show up well on dark surfaces. We do have a few Cricut hacks for applying sublimation or Infusible Ink designs to darker surfaces, but it's doesn't work well without one of these hacks.
You cannot sublimate or apply Cricut Infusible Ink to just any surface. When working with fabric items, they need to be as close to 100% polyester as possible. When it comes to making mugs, license plates, coasters, and other such items, you have to choose the right materials for sublimation to get long-lasting results. There are a few sublimation hacks that can be used when it comes to applying ink to 100% cotton but it won't work without using those specific techniques.
So which will you choose? Either way be sure to check out our other blog posts and Youtube videos showing you the beautiful craft projects you can create with sublimation or Infusible Ink!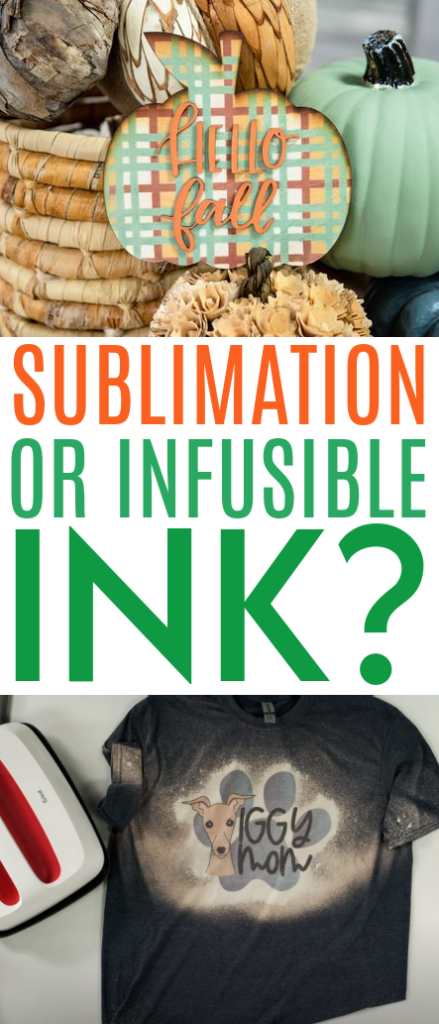 Tanner, Courtney, and the rest of the Makers Gonna Learn Team are all here because we love die-cutting and especially love sharing fun projects and tutorials with fellow makers. We are all great friends and are always having a blast when we are together- you will see this on camera, especially during live streams! We are here to inspire and support you in your crafting journey!