It's nearly the holiday season! Time to get ready for the holidays by making some super cute crafts. We are sharing 7 Dollar Tree Cricut Christmas Crafts you are going to want to make this year.
They are adorable and oh so easy to make. Since we're getting many of our supplies at Dollar Tree, these are inexpensive options for your Christmas crafting.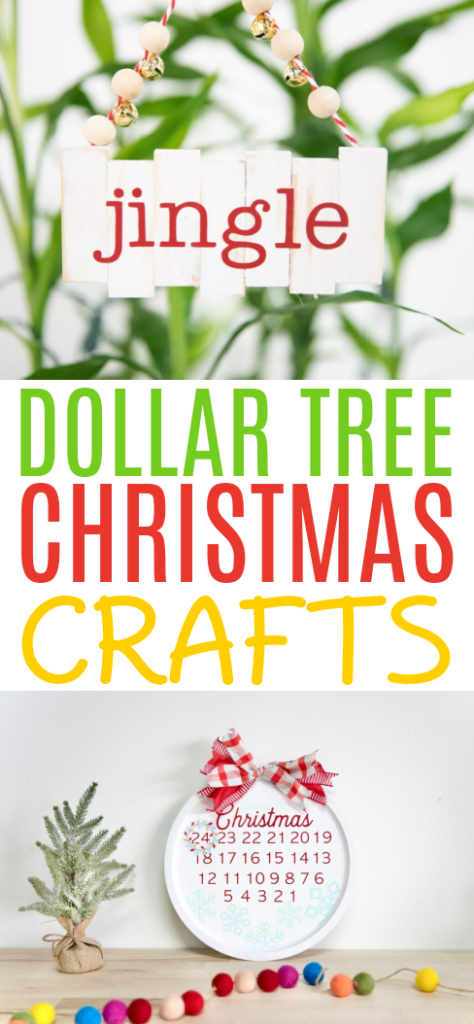 Dollar Tree Christmas Crafts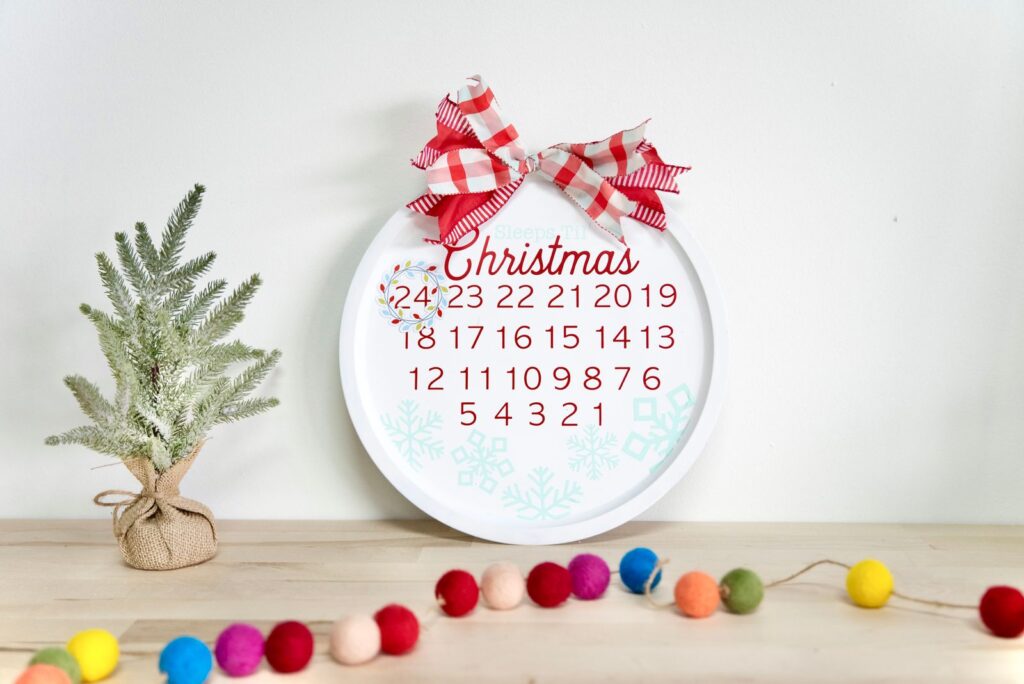 Pizza Pan Christmas Countdown Calendar
If you want to make an adorable and affordable Advent calendar, we have got you covered. The base of this advent calendar is a Dollar Tree pizza pan! With the help of your Cricut machine, you can make a super cute Advent calendar that your family will love.
We made this as part of our holiday Boot Camp. It's a super cute and easy craft that adds lots of fun to your Christmas celebration. You can see the replay of the livestream below.
Materials used:
Merry Mail Christmas Card Holder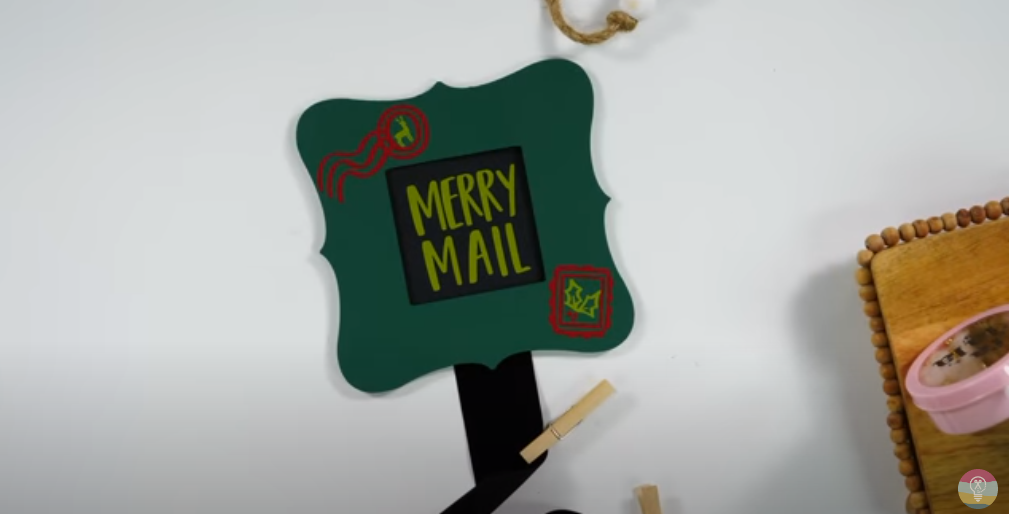 For this simple Christmas card holder, we used a frame, ribbon, and clothespins that we found at Dollar Tree. This costs under $5 to make! It's so easy peasy to make too!
Cut files used: Santa Mail
Font used: Mary Katherine
Jenga Christmas Ornament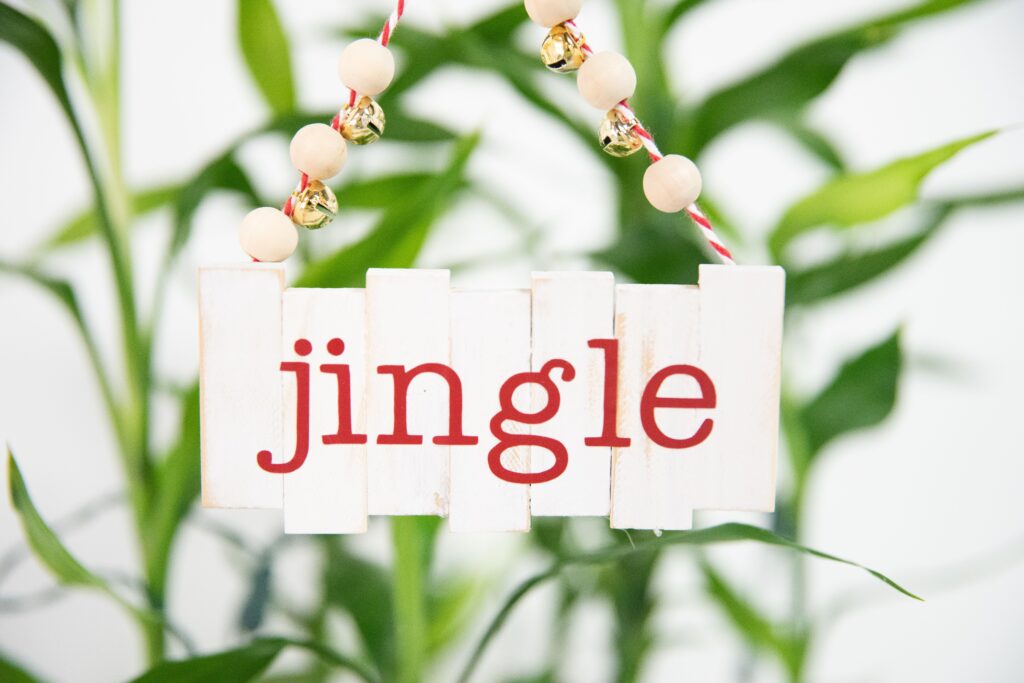 There are so many great craft projects made from Jenga blocks (we used the less expensive version – Tumbling Tower game from Dollar Tree) and we just love this ornament. Glue together your blocks, add a sentiment and baker's twine (also from the Dollar Tree) hanger and you've got a beautiful ornament. Embellish with beads and jingle bells from the dollar store too.
Get all the details on how to make this wooden block ornament here.
Pro Tip: Make custom ornaments with each child's name on it!
Customized Stocking Stuffers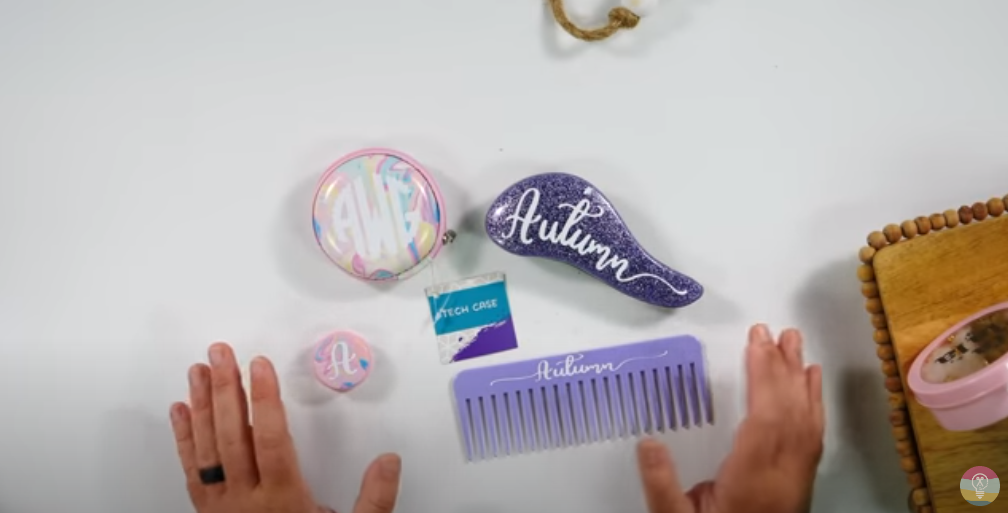 There are so many small items that you can buy at Dollar Tree and then personalize with vinyl to make adorable stocking stuffers for everyone on your list.
NOEL Christmas Garland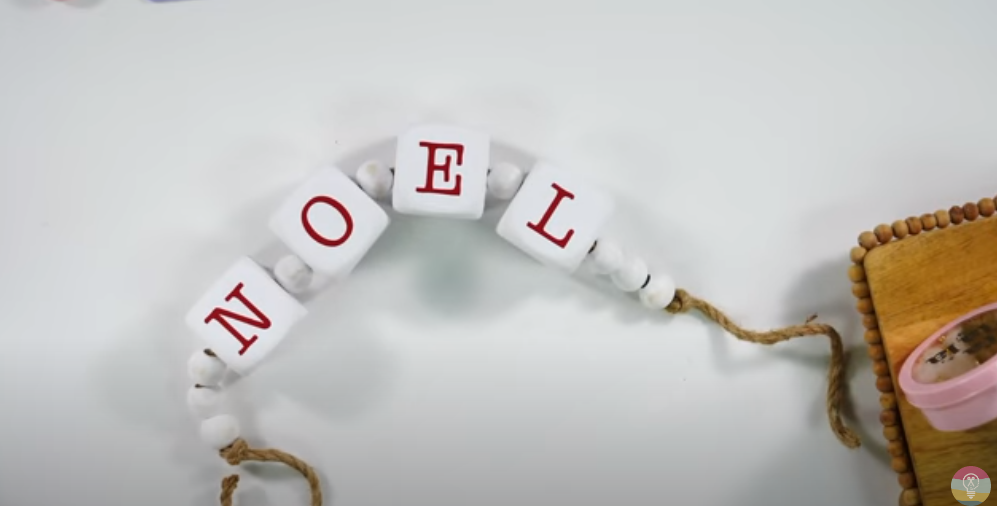 You can find pretty much all of the supplies for this Christmas garland at your local Dollar Tree. We found our foam blocks in the toy section but check the craft section for similar blocks in wood. Paint the cubes and beads with chalk paint and then add some vinyl letters.
Shadowbox Ornaments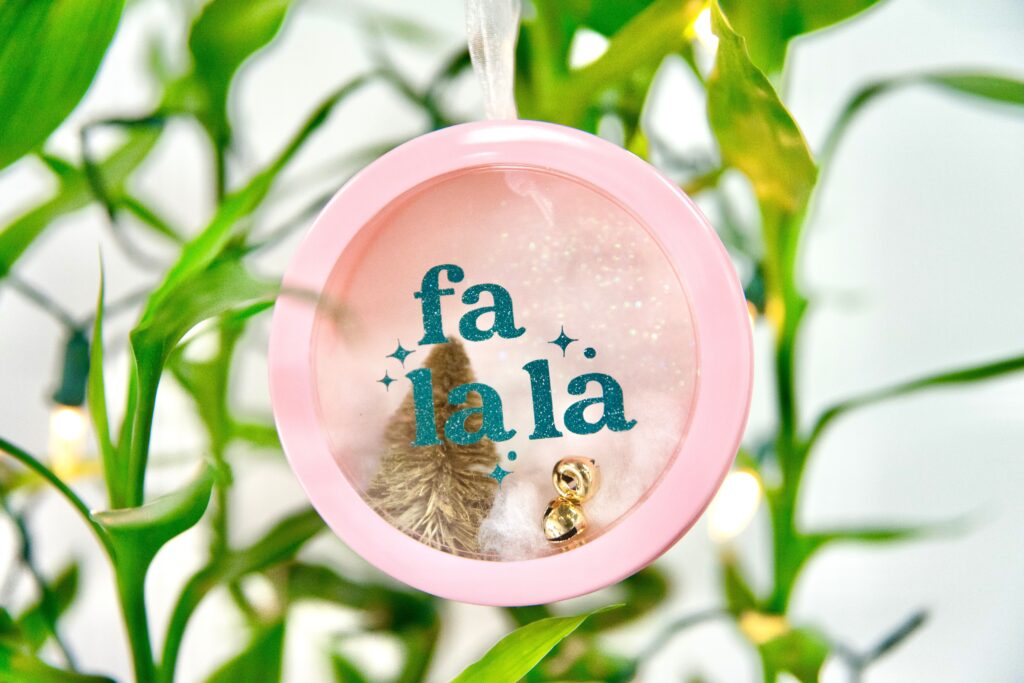 These shadowbox ornaments are made from little containers we got from the school supply section of Dollar Tree but if you can't find them there, look for similar spice containers. You can pick up some tiny items to place inside the shadowbox or make some out of beads or cardstock.
Find all the information on how to make these shadowbox ornaments here.
Holiday Coffee Mug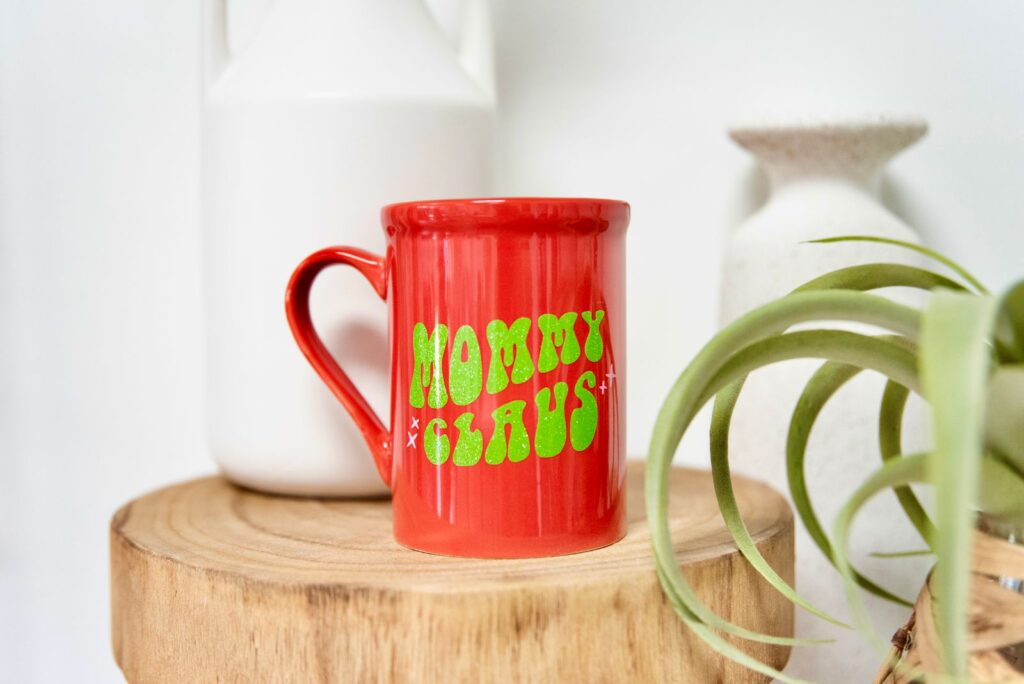 You will find all kinds of mugs at Dollar Tree that are perfect for your crafting needs. Simply cut and apply a vinyl design and you've got a custom mug that will get you through the entire holiday season.
Cut file we used: Mommy Claus
There are plenty more "Claus" options to choose from too!