This is such a fantastic idea for a gift! Grab a plain, boring mug and give it some pizazz with these personalized clay tea bags. You're going to want to make one for every tea lover on your list!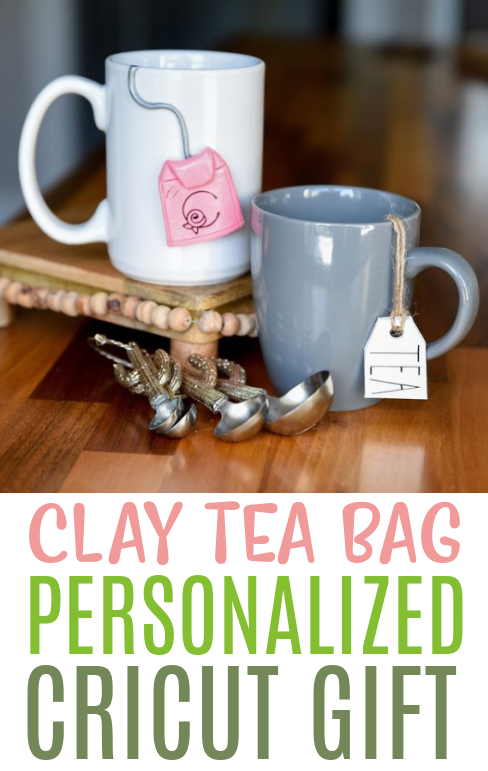 Personalized Clay Tea Bag
Disclosure: Some of the links below are affiliate links provided for your convenience. This means, at no additional cost to you, we will earn a commission if you click through and make a purchase.
Font Used:
Rosie Posie: https://makersgonnalearn.com/fonts/rosie-posie/
Supply Links: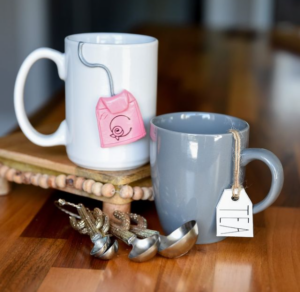 Step-by-step Instructions:
Download the font from the Makers Gonna Learn website and unzip the file. Install on your computer.
In Design Space, open a text box and type in the text/letter you want. Change to your chosen font. Size your font according to the dimensions desired.
Click Make It and set the material to Printable Vinyl. Load it on your cutting mat and then into your machine and cut. When they are done cutting, weed your design and apply transfer tape.
Grab the clay and make a tea bag. You can warm the clay up so it is soft and easier to mold by squishing, pinching, stretching, flatting, twisting, and rolling. Once you are satisfied with the softness of the clay, you can start molding and make the tea bag. You can make your tea bag any size you'd like as long as your vinyl text will fit.
Next, you can also make the strings.You might want to position it all on the mug to be sure you're happy with the size and the shape of it all. When you are satisfied with what you have made, you can bake them in the oven at 275 degrees for 15 – 20 minutes. Note: once it has cooled, you can paint it if you'd like.
Apply your design to the baked and cooled clay shape.
Lastly, clean the mug with alcohol to ensure that you have a spotless surface to work on. Glue on the molded tea bag and string using the E6000 adhesive.
Apply Dishwasher Safe Mod Podge over the entire mug including the clay parts you made. Follow Mod Podge instructions for drying and curing time.