This comprehensive guide to Cricut EasyPress will outline everything you need to know about the EasyPress, the different models, and whether you need one or not. You're going to love these EasyPress tips!
If you are a die cutting craft fan, you have probably already heard of a Cricut EasyPress. You might be wondering though if it's the right choice for you when it comes to your iron-on and infusible ink projects. We hope to answer all of your questions in this guide.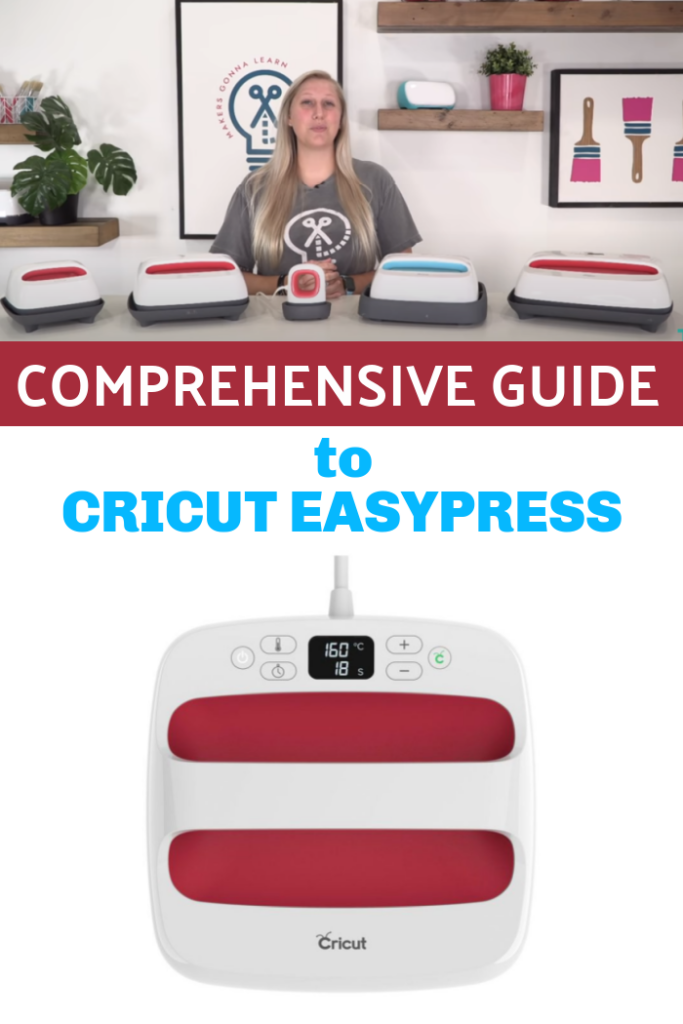 Comprehensive Guide to Cricut EasyPress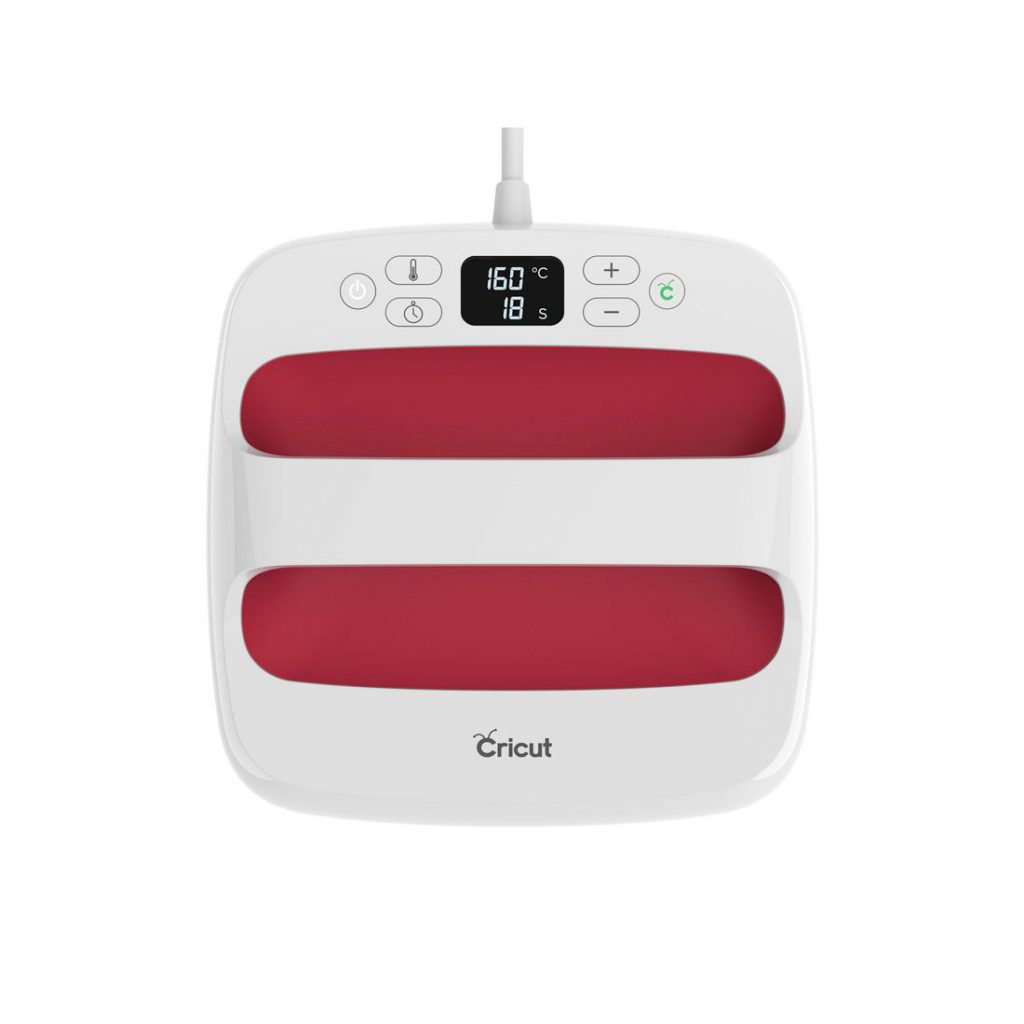 WHAT IS AN EASYPRESS?
When you work with HTV (heat transfer vinyl), also known as iron-on, you need a heat source to activate the adhesive.
The Cricut EasyPress machines are made to act as a source of even heating for these types of vinyl. Other options available for heating up HTV include a household iron or a heat press.
An EasyPress or other heat source is also needed when working with Cricut Infusible Ink.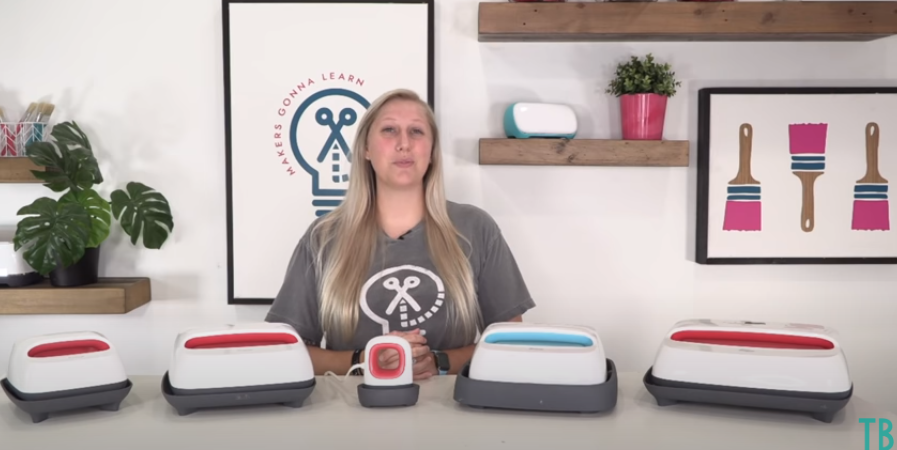 WHAT WE LOVE ABOUT THE CRICUT EASYPRESS
SAFETY
You are much less likely to burn yourself with an EasyPress than you would be with a regular iron or heat press. The way it's constructed and the safety features it has make it easier and safer to use.
Never worry again about running out of the house, worrying that you might have left your machine on. The EasyPress has an auto shutoff function and after 10 minutes of inactivity, or no button pushes, the device will alert you and then shut off.
SPEED
Using the chart that comes with the EasyPress is the perfect quick reference guide to know the exact time and temperature for your surface material and the type of iron-on vinyl you're using.
It eliminates the guesswork of having to press it multiple times, allowing it to cool off and then checking to see if it's actually stuck yet or not.
DURABILITY
With the Cricut EasyPress, you know that the HTV you apply will stay stuck to your material wash after wash. You will get evenly distributed heat that you cannot find with a regular iron.
DO I REALLY NEED AN EASY PRESS?
Wondering if you really need a Cricut EasyPress? Find out how a Cricut EasyPress compare to a household iron. Or watch the video below for our comparison of an EasyPress and a heat press.
We love our EasyPresses and find they work much better than any other option for our purposes, but these resources will help you evaluate it for your own specific situation.
WHICH EASYPRESS SHOULD I GET?
If you have decided to get an EasyPress, the next choice becomes which one? Cricut EasyPress machines come in four different sizes to suit a variety of projects and applications.
Don't worry though. You don't need to purchase all 4 in order to be successful in your die cutting iron-on craft projects. We'll break it all down here for you so you can make an informed decision on which one to get for your needs.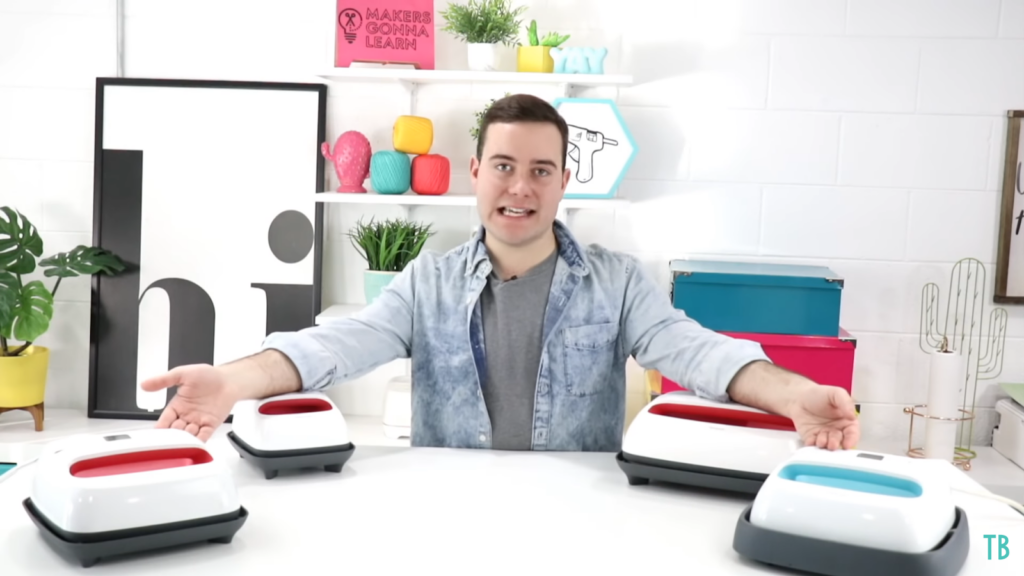 The four sizes are: the 10″ by 12″, 9″ by 9″, 6″ by 7″, and the EasyPress Mini which is 1.92″ by 3.25″. The difference between the first 3 of these machines is simply the size. All other functions and features are the same.
These functions and features include:
precise temperature controls up to 400°F – simply enter the recommended temperature for your project and material.
built-in timer so you can set the required time for your project
insulated cradle (base) to protect your work surface and give you a safe spot to put down your EasyPress as needed
Auto shutoff feature that first chirps to alert you that it's about to turn off and then turns off. This occurs after 10 minutes of inactivity.
9 by 9 EasyPress
The 9 by 9 EasyPress is a nice medium sized machine. It's good for t-shirts, onesies, tote bags, and that kind of thing. It does not work well for sneakers, hats, or for ironing on wood. It's one of the machines we use most often.
6 by 7 EasyPress
The 6 by 7 EasyPress, being a smaller machine, is one we don't use that often. Being so compact, it's good for socks, onesies and tote bags, etc.
10 by 12 EasyPress
The 10 by 12 EasyPress is a bigger, heavier machine and one that we use rarely. If you are making nothing but t-shirts and sweatshirts (or maybe curtains), this might just be the best machine for you. It generally covers the whole area of the front of the shirt making it easier to use for these types of projects.
You might find this one a bit bulky and heavy to use. In addition, in older homes, we find this one uses so much power, that it can even cause your lights to flicker or you might blow a breaker!
If you go with one of the smaller of these Cricut EasyPress models, you can still make projects with larger designs. Obviously though, you won't be able to cover the whole thing at once and you'll have to complete the heating process in a few steps.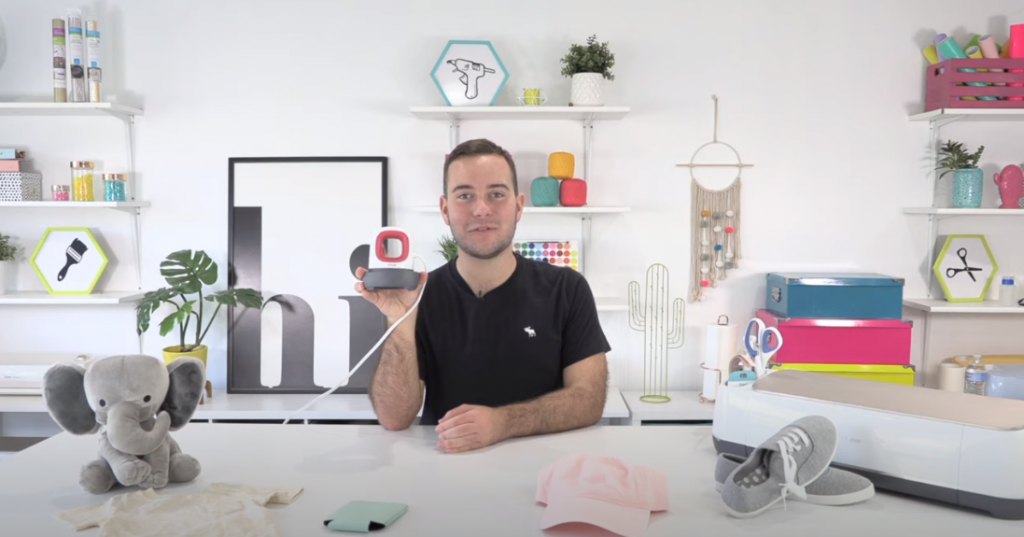 EasyPress Mini
The one that we highly recommend and use the most (every single day!) is the Cricut EasyPress Mini. It is perfect for getting into those smaller, more intricate designs, but works well on larger designs too.
Whereas with the other EasyPress models, they are meant to be placed on the design and not moved at all. The mini is meant to be moved around.
It doesn't have a timer on it, but because of the nature of it and the fact that you are moving around your design, it doesn't really need one.
It's small and lightweight making it very portable and very easy to use. It easily gets into all of those hard to reach locations on your project. This machine has 3 easy heat settings and an extra layer of protection on the heat plate to allowing it to easily glide over your design.
Again, there is a cradle to place it in that will protect your work surface and an auto shutoff feature. It will automatically shut off after 13 minutes of inactivity.
It is so versatile and easy to use. If you can only get one EasyPress, we highly recommend the EasyPress Mini.
Check out more information and tips about the Cricut Mini EasyPress here: CRICUT MINI EASYPRESS MUST KNOW TIPS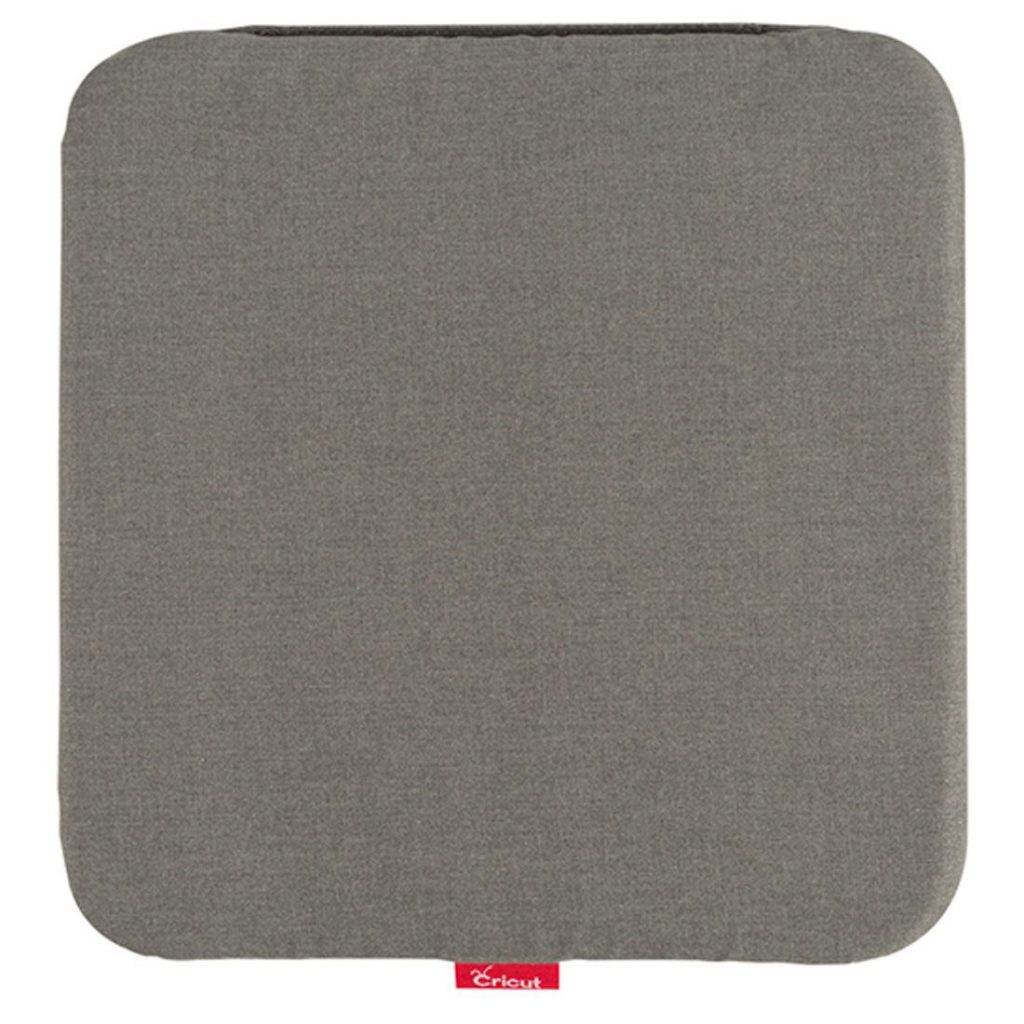 WHAT TO PUT UNDER YOUR EASY PRESS
The EasyPress cradle protects your counter or table surface from the heat when you aren't using it. To work with your EasyPress, you're going to need a hard, sturdy flat surface and something to put under your project too.
We highly recommend using an EasyPress mat under your project. These are specially designed to reflect the heat back up into your material, allowing for that even heating we want.
If you don't have one, we recommend putting one or two layers of terrycloth towel down underneath your project to make sure you insulate your surface from the heat.
We do not recommend using an ironing board. They are just too wobbly and reflect too much uneven heat back into your project.
HOW TO USE IRON-ON WITH YOUR CRICUT MAKER AND EASYPRESS
CRICUT EASYPRESS HACKS YOU PROBABLY DIDN'T KNOW