You are going to love these adorable turkey treat boxes! They are perfect little paper turkeys to hand out to your guests at Thanksgiving dinner.
Make them small so they can sit at each person's place setting and hold a few bite-sized treats. Or make them larger to hold bigger gifts. These paper boxes are going to add so much fun and joy to your Thanksgiving celebration! A simple Cricut beginner project.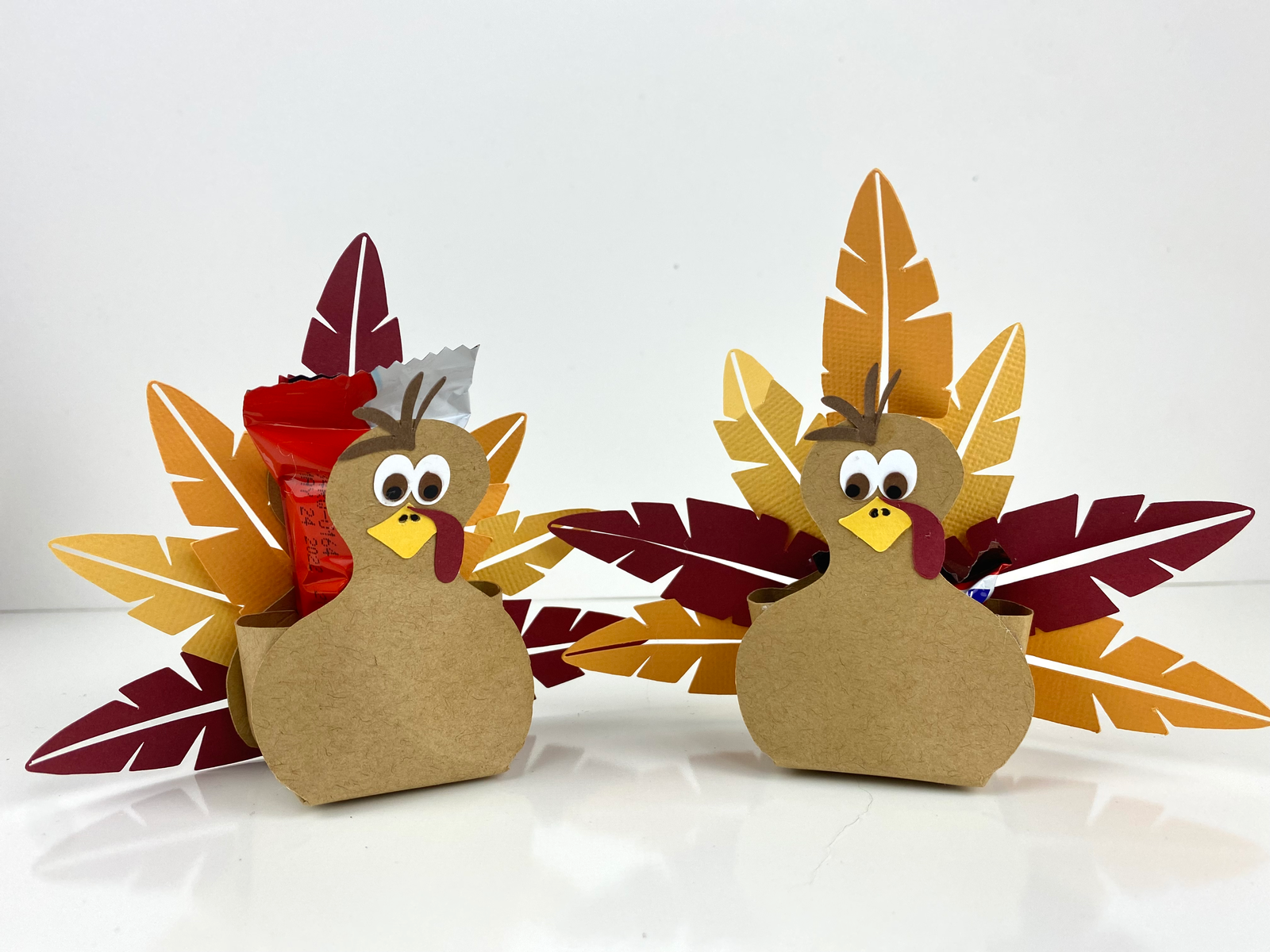 Turkey Treat Box
Disclosure: Some of the links below are affiliate links provided for your convenience. This means, at no additional cost to you, we will earn a commission if you click through and make a purchase.
Cut File Used: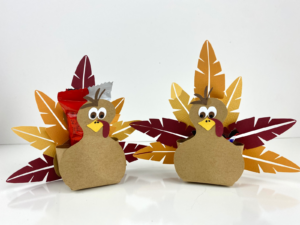 Supply Links: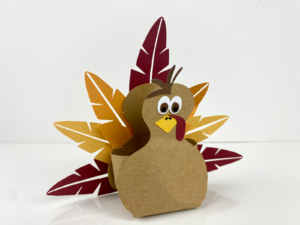 Step-by-step Instructions:
Due to the complex nature and visual components of 3D files, we recommend following along with the video as you assemble your project. You can always pause the video and re-wind as needed.