Are you ready to get crafting with your Silhouette machine? It's easy to use and so versatile. There are a few tips and tricks to cutting with it though, so we're going to tell you what you need to know before cutting with your Silhouette.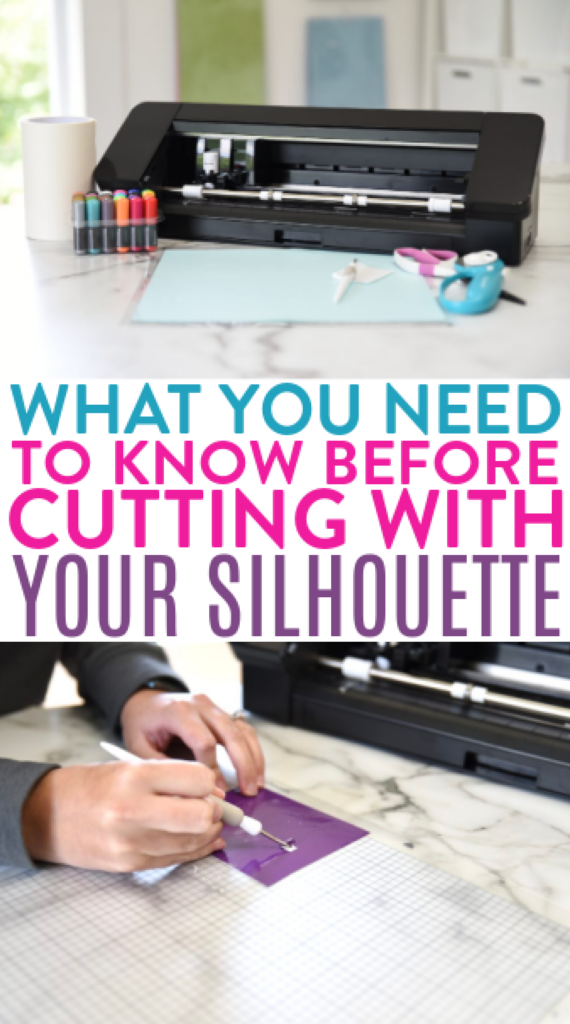 What You Need to Know Before Cutting with Your Silhouette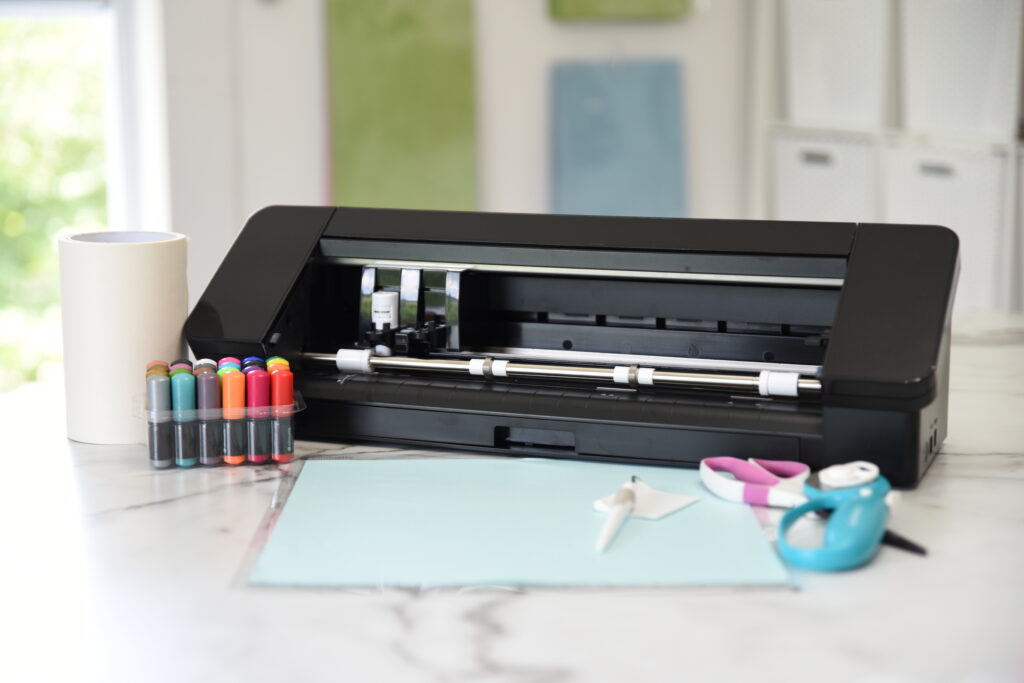 What Materials Can You Use?
There is a variety of materials you can cut with your Silhouette. However, some of the ones that are used in Silhouette projects you may find on some blogs out there aren't necessarily Silhouette approved.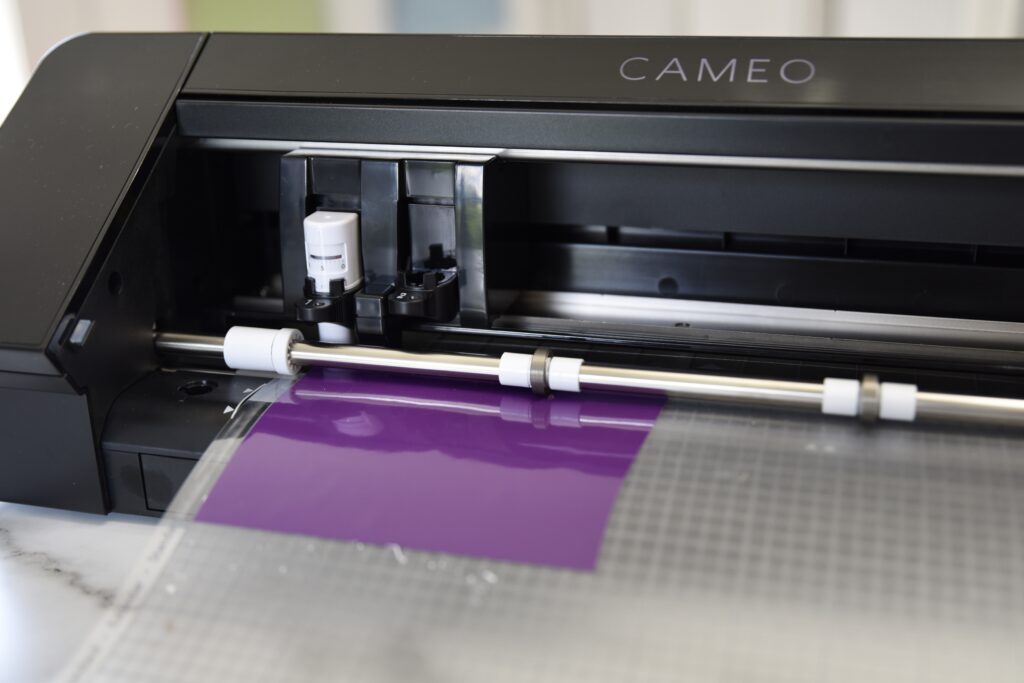 According to the official Silhouette America website, the following materials can be cut on your Silhouette Cameo: vinyl, paper, specialty patterned papers, cardstock, vellum, iron-on heat transfer material, fabric (when using our Interfacing products), sticker paper, select fabrics (depending on their thickness of course) with fabric stabilizer, select felt products, wax paper, freezer paper, and fun foam. Using any other media is at your own risk and may damage your blade or machine.
Make a Test Cut.
Just because you cut the same material with the same blade and same cut settings before and it turned out perfectly doesn't mean it will again this time. A test cut is always a great idea and is especially important when working with a material that's new to you.
What should you look for after making a test cut? Your Silhouette Cameo will have cut a triangle inside of a square as your test cut. To see how well it cut, you need to weed it just as you would with any project.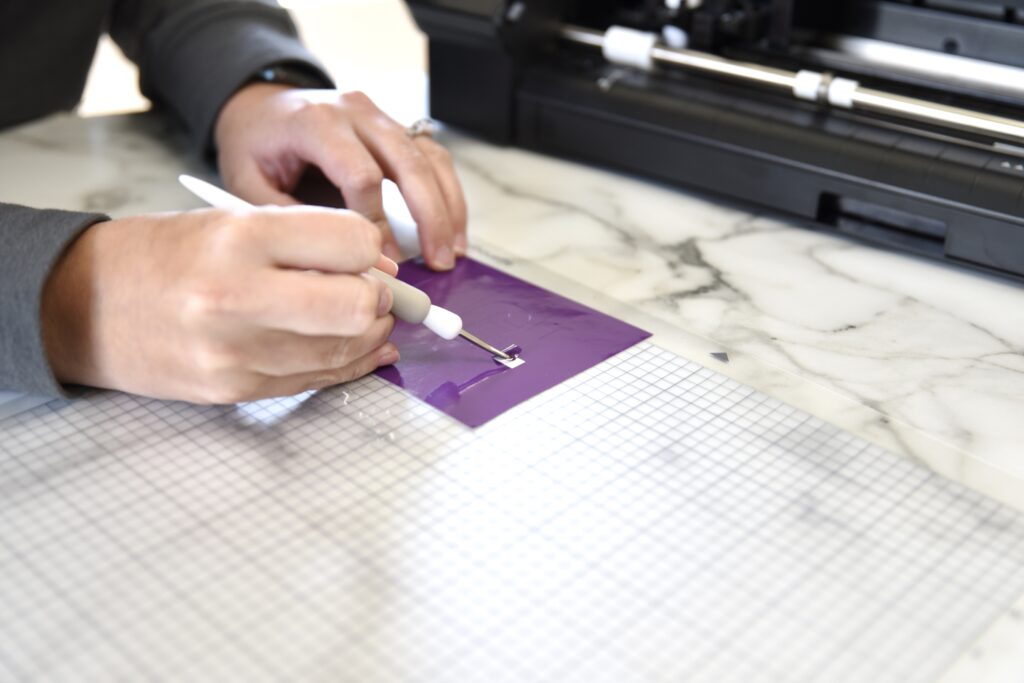 Your goal in making a test cut is to find the lowest settings possible that you can successfully cut your project with.
Begin by weeding the triangle. The material should separate easily. If it doesn't, and rips instead, your cut settings were too low.
Increase the blade force until you can weed the triangle perfectly. If you reach the maximum force setting and you still aren't getting a precise cut, you need to increase the blade number.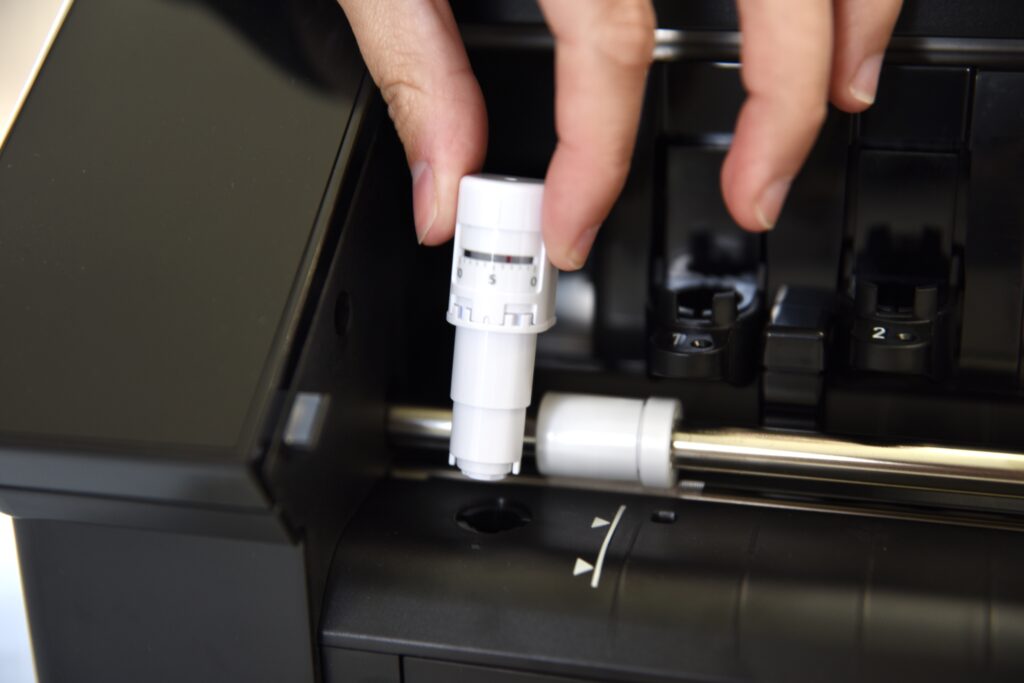 The higher the blade number, the more of the blade is exposed and able to cut. All of your lines should be complete and all of your corners should be fully connected to the lines.
When cutting a material like HTV (which has a carrier sheet), you shouldn't be able to feel the cut marks through the carrier though. If you can, or if you cut right through the carrier, you need to reduce your blade force and/or blade number.
Loading Your Vinyl
If you're working with regular vinyl, load it right side up on the cutting mat.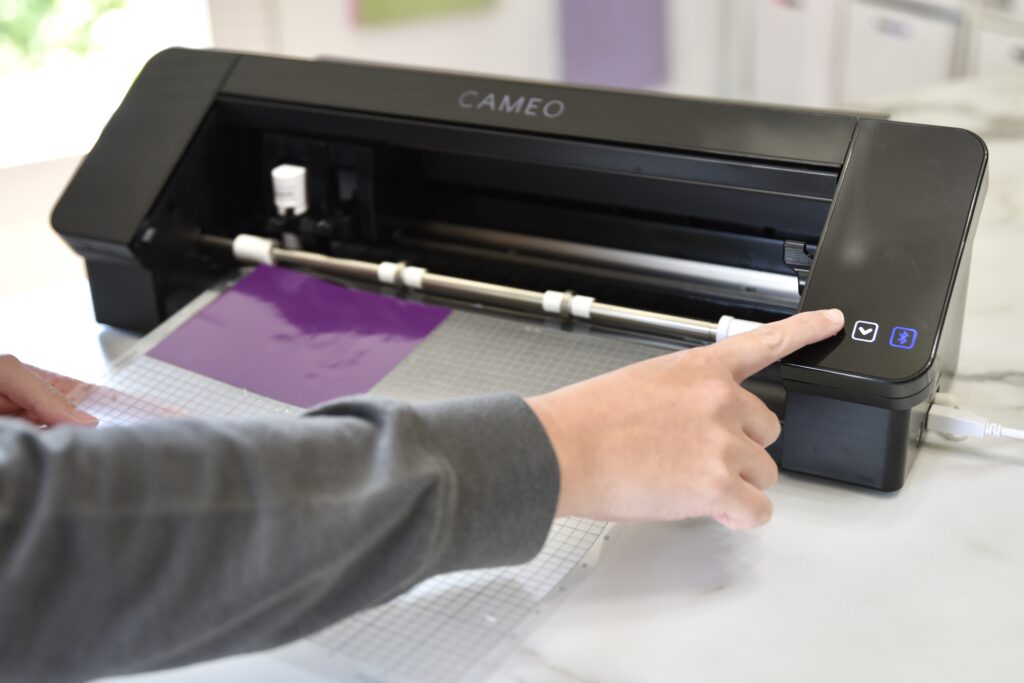 With heat transfer vinyl, you want it to be glossy side down and matte side up. Because of this, it's important that you remember to mirror your image and text in your designs before cutting with HTV.
Line Up Your Cutting Mat
It's really important to make sure that your cutting mat is lined up properly. The edge of the cutting mat should be lined up with the guide line over on the left side. Be sure to feed it into the machine straight.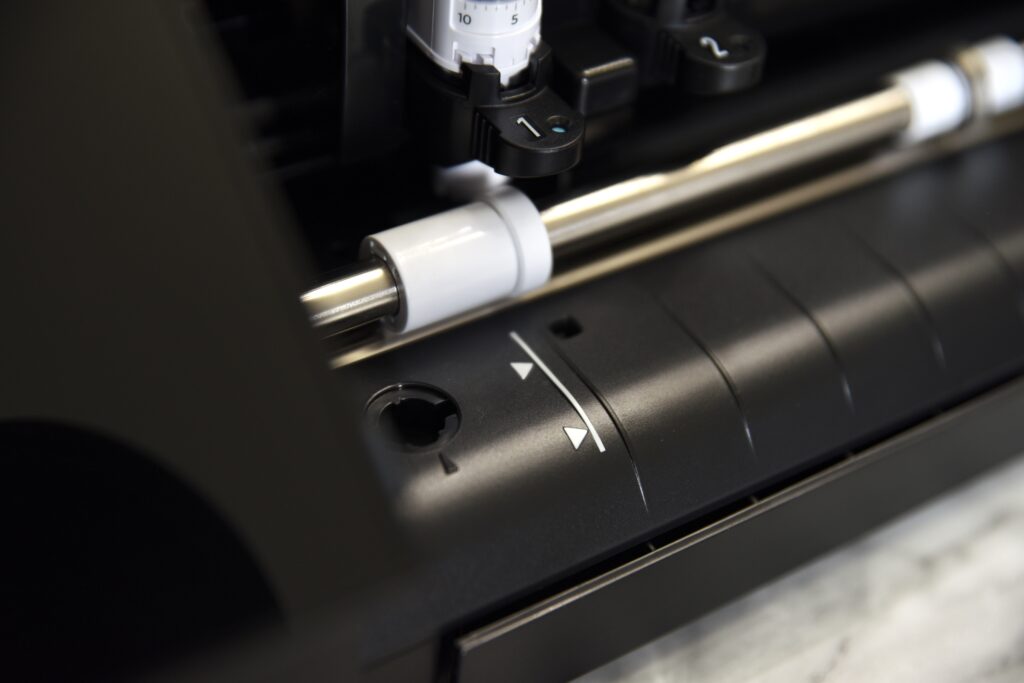 We've seen some people line up heavy containers or other items on either side of the mat if they're really having trouble getting it in there perfectly straight.
With these simple cutting tips, you'll be all set to create all kinds of amazing craft projects with your Silhouette.
You might like this post too: 10 Tips for Silhouette Beginners