Don't you just love all those fun sublimation designs you've seen lately? We sure do! That's why we put together this Sublimation for Beginners tutorial. You are going to love all the sublimation tips and tricks we have to share with you.
We will go over the equipment and materials you need to be successful with your sublimation projects. And we will share our favorite sublimation hacks to make your crafts so much easier too! Let's get started.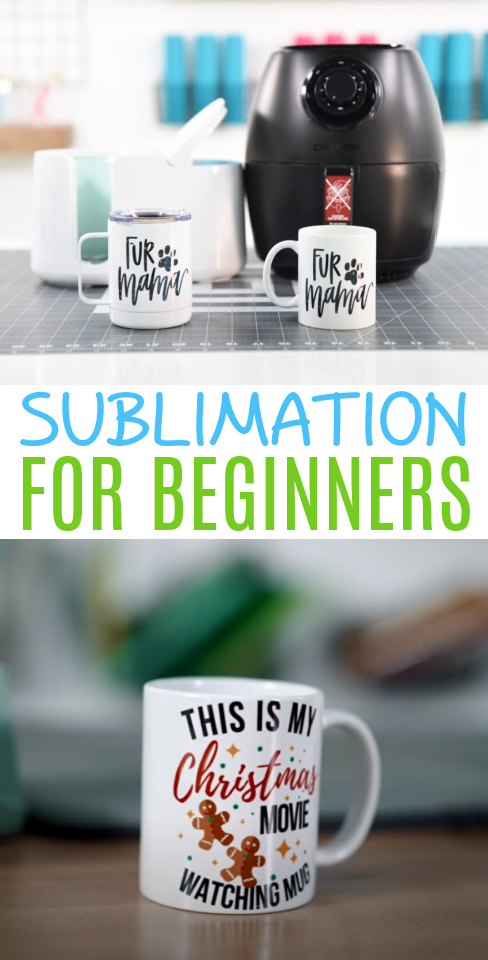 Sublimation for Beginners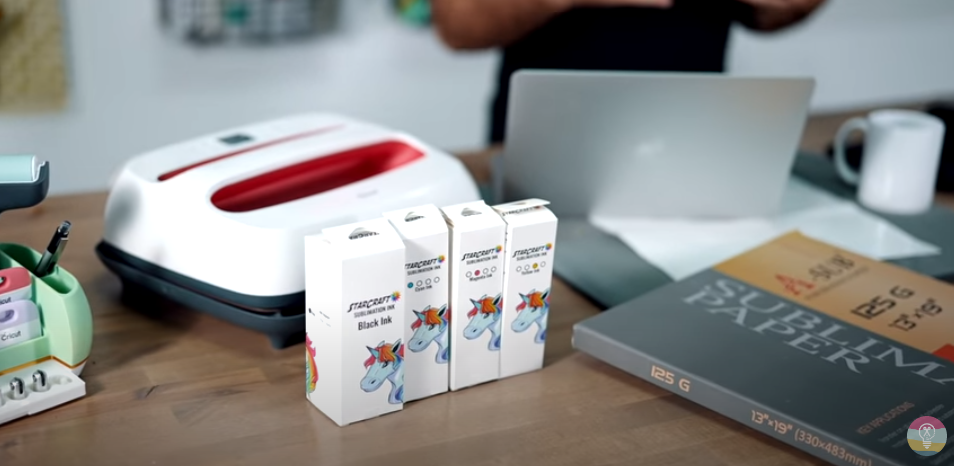 Most common sublimation questions – find the answers here!
Sublimation Supplies You Need:
You can't use just any old printer. You need a printer that can be converted to a sublimation printer. If you don't want to convert one yourself, you can also purchase a specific sublimation printer like a Sawgrass.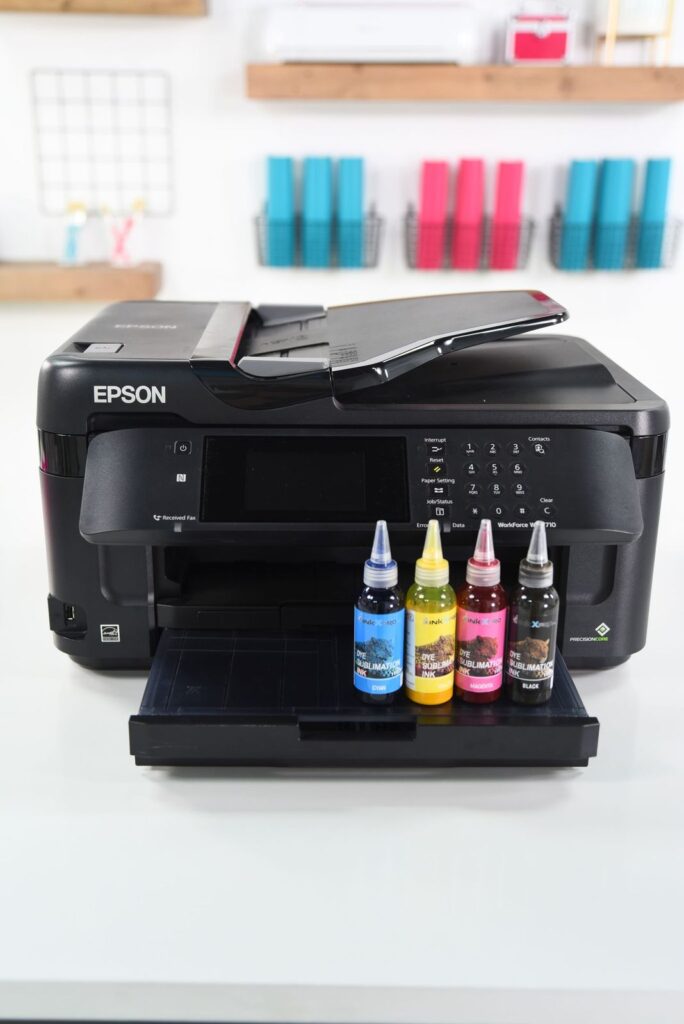 There are many different brands of sublimation ink. We suggest you get one and stick to it. It can be time-consuming to switch to a different ink because you'll need to completely drain out the old ink and then test with the new ink to make sure it's working well.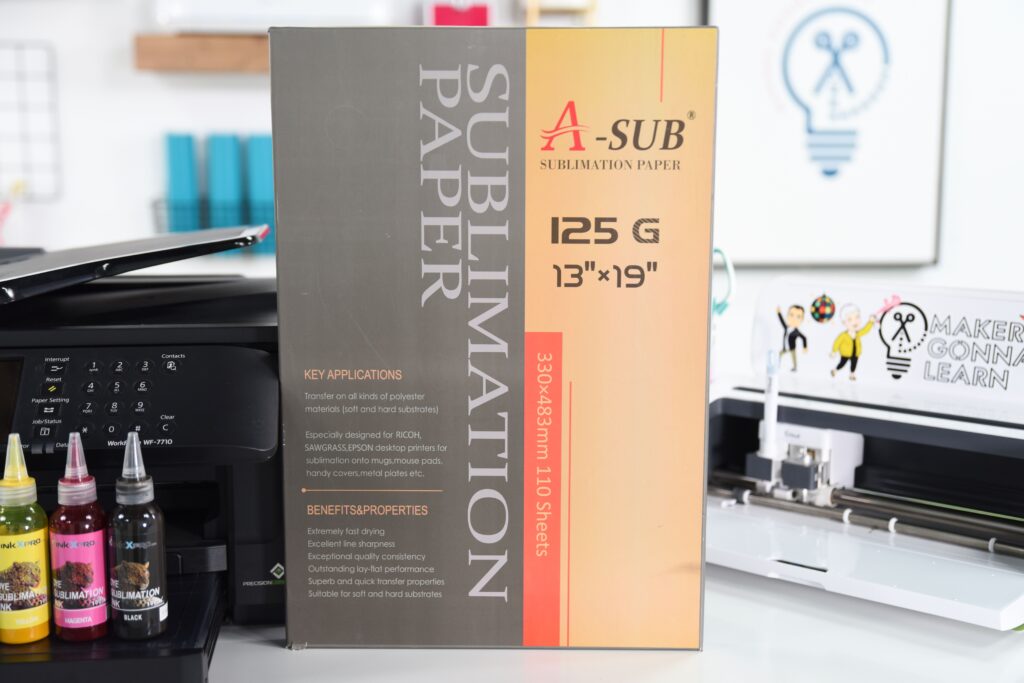 You will need to print onto sublimation paper in order to get the whole technique to work.
Sublimation Blanks –
This can include things like mugs and tumblers specifically made to work with sublimation or t-shirts and hoodies with a high polyester count. You can use poly-blends as long as they have at least 65% polyester in them. Materials that are 85-100% polyester will give you the richest colors. There are garden flags, keychains, bookmarks, license plates, and so much more to choose from.
Off Brand Mugs: https://amzn.to/2Q5bdDA
Sublimation Tumbler: https://amzn.to/3tpVPA3
Sublimation Camping Mug: https://amzn.to/3uT7lEt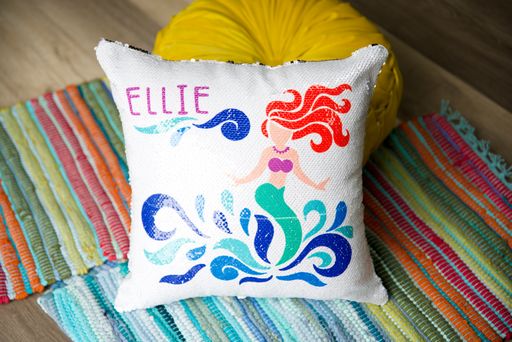 A Heat Press –
This could include a heat press, a Cricut EasyPress, or a Cricut Mug Press.
You can even sublimate mugs and tumblers in an air fryer – How to sublimate in an air fryer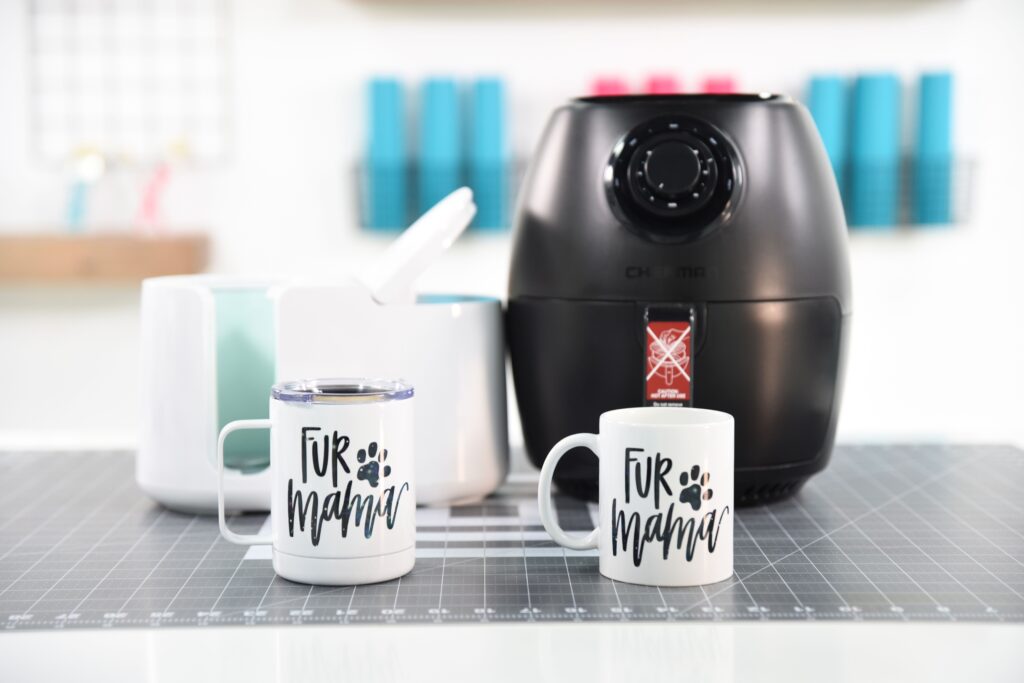 For best results, you may also want:
A heat resistant mat like an EasyPress mat
You may want a tape dispenser for the tape to make it easier to apply.
Heat resistant glove if working with the mug press or air fryer
Let's see how these materials come together in creating a sublimation mug project: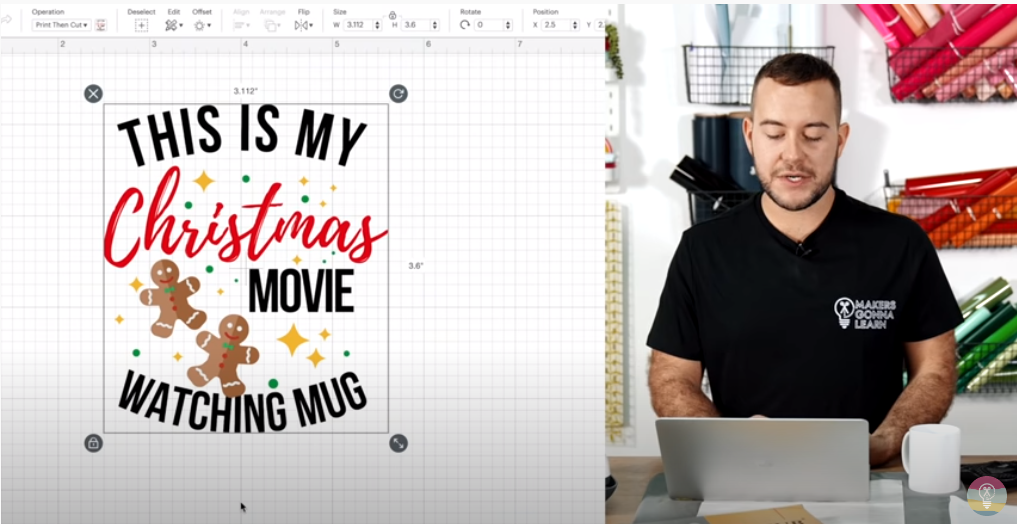 1 – Add your chosen cut file to Cricut Design Space. You can also create your own design there. You'll want to make your design a Print then Cut.
2 – Size it as you wish. We advise that when using the Cricut Mug Press, you don't want your design to be any taller than 3.75 inches. Be sure to measure your mug to be certain that your design will fit well.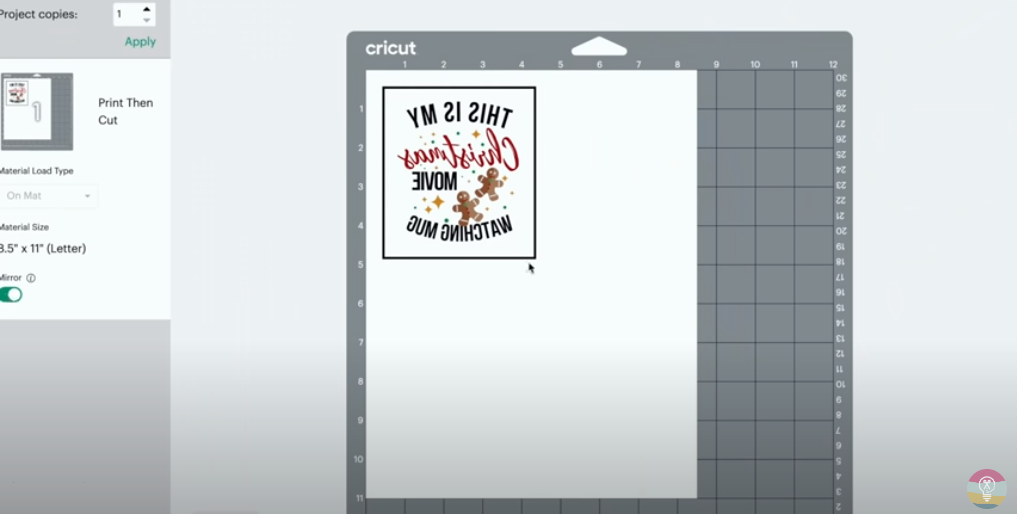 3 – Click Make It to get ready to send your design to the printer. Be sure to mirror it. Press Continue and connect to your printer. Turn bleed off. Print on sublimation paper using your sublimation printer.
Pro Tip: The printed image won't look as vibrant as it did on your computer screen in Cricut Design Space. That's okay. It will get brighter once you apply the heat.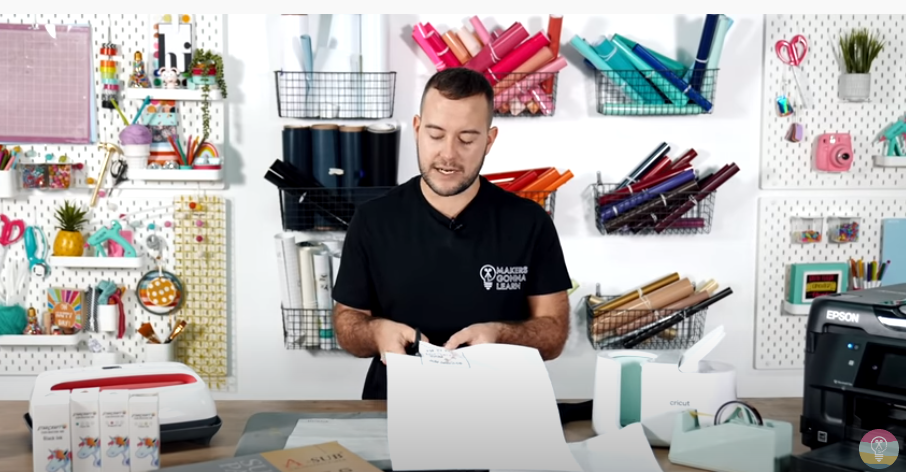 4 – Cut away the black border around your design. You can save the rest of the sheet for another project.
Pro Tip: Be careful when handling the sublimation paper. You don't want to scratch your design and accidentally remove some of the ink.
5 – Preheat the mug press. Use a lint roller to clean your mug.
Pro Tip: Hold the mug as you would to drink out of it. Do you want the design facing you or facing others who are looking at you? Decide which you prefer so you know where to place your design.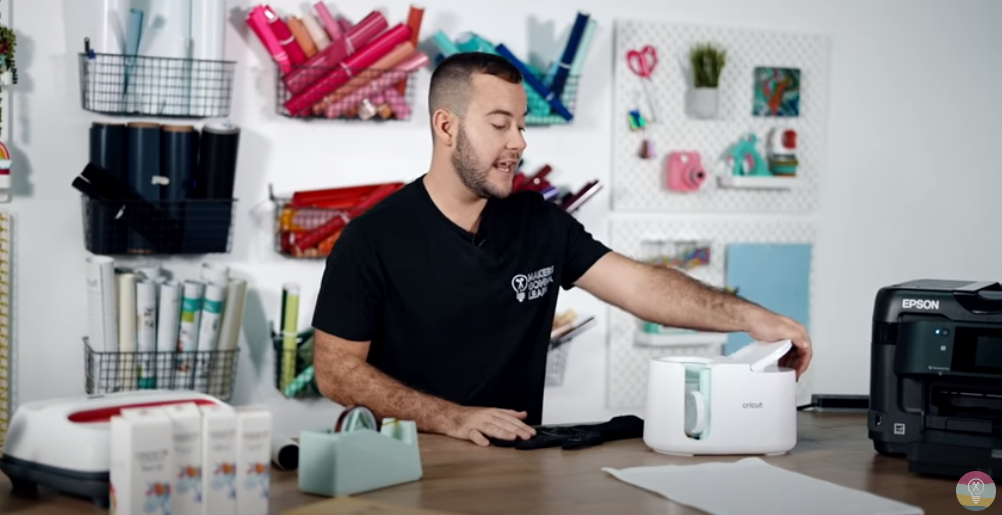 6 – Place the design on the mug. Use heat resistant tape to secure it in place. Place the mug in the press and push down the handle.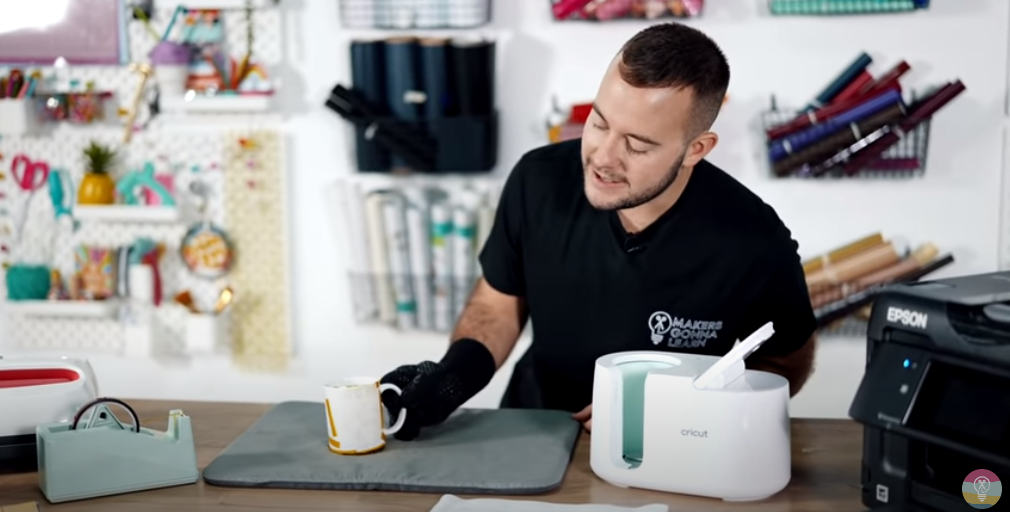 7 – Once heated, put on your heat resistant glove and remove the mug from the press.
8 – Let the mug cool down and remove the tape and design from it.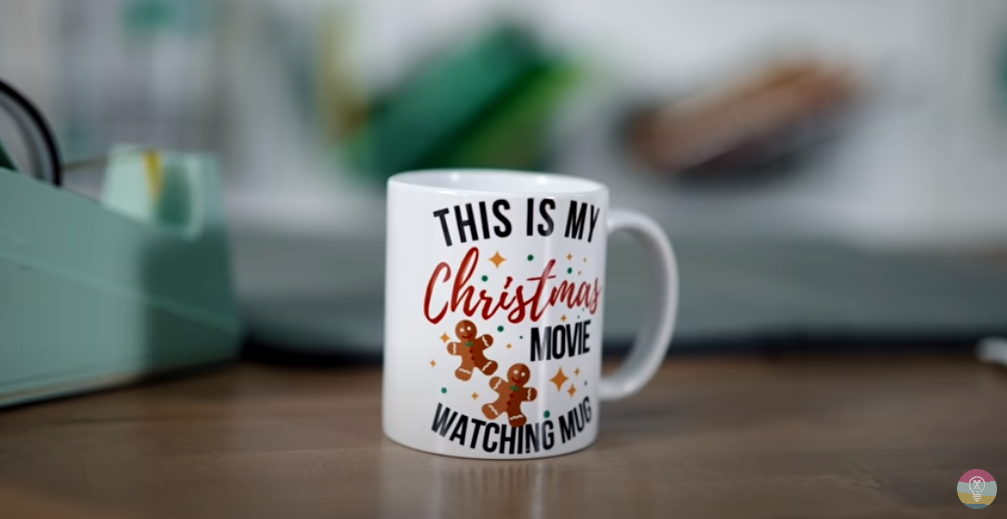 Now, let's make a fabulous sublimation garden flag: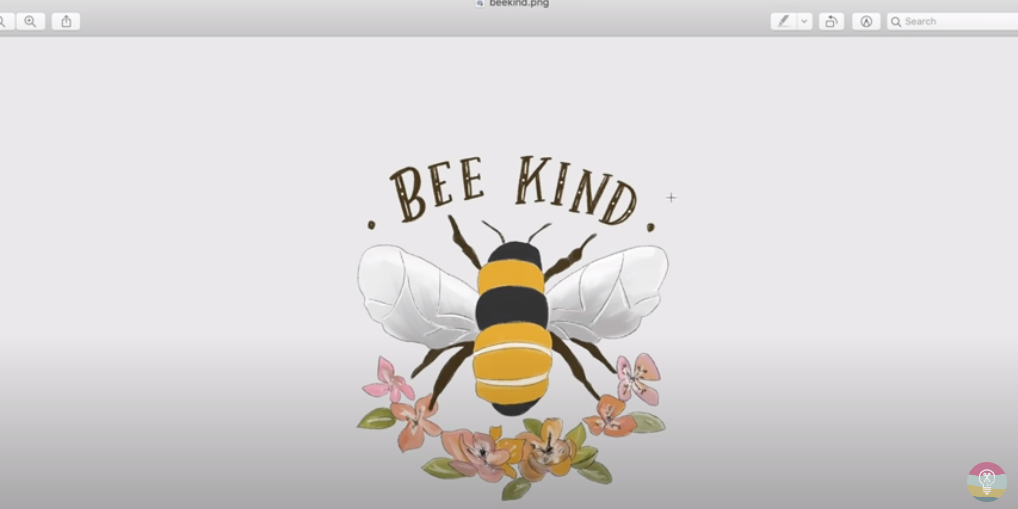 1 – This flag is 12 by 17 inches so it's much too big for us to design in Cricut Design Space. Since it would need to be a Print then Cut design and their maximum size is 6.75 by 9.25 inches, we need to use something else. We opened up our design using Preview on our Mac.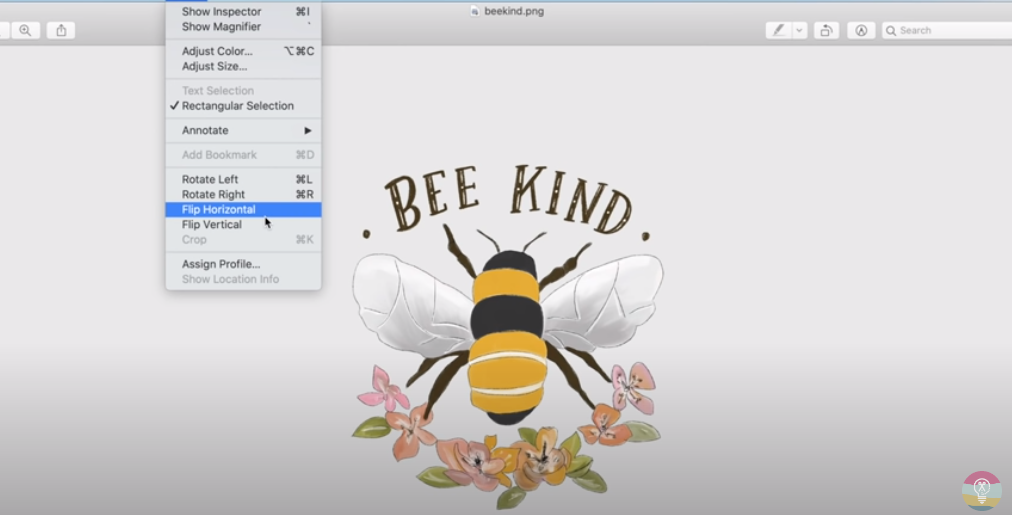 2 – There is no "mirror image" option here so instead, you need to use Flip Horizontal.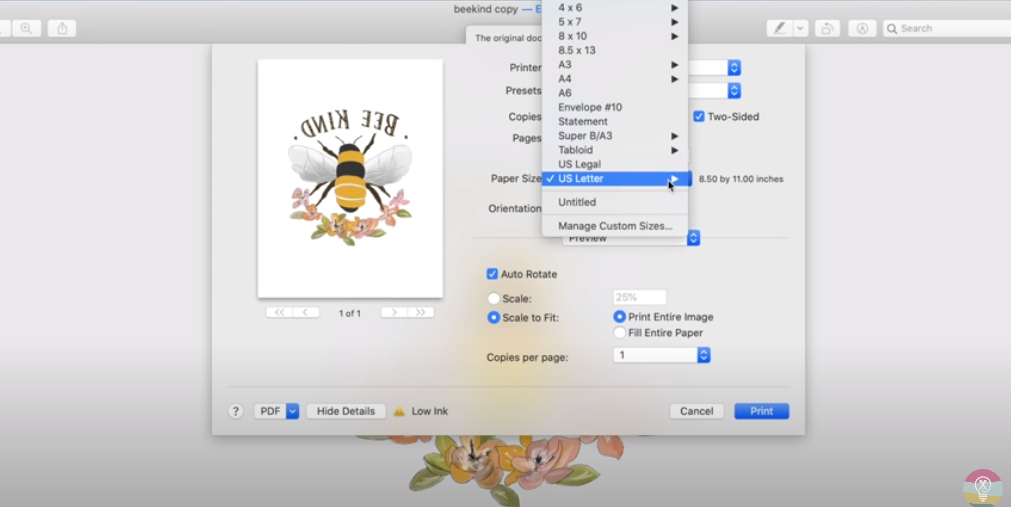 3 – Press File, Print. Select your printer from the dropdown menu. Then, choose your paper size. If the size you need isn't listed in the dropdown menu, choose Manage Custom Sizes and add your own.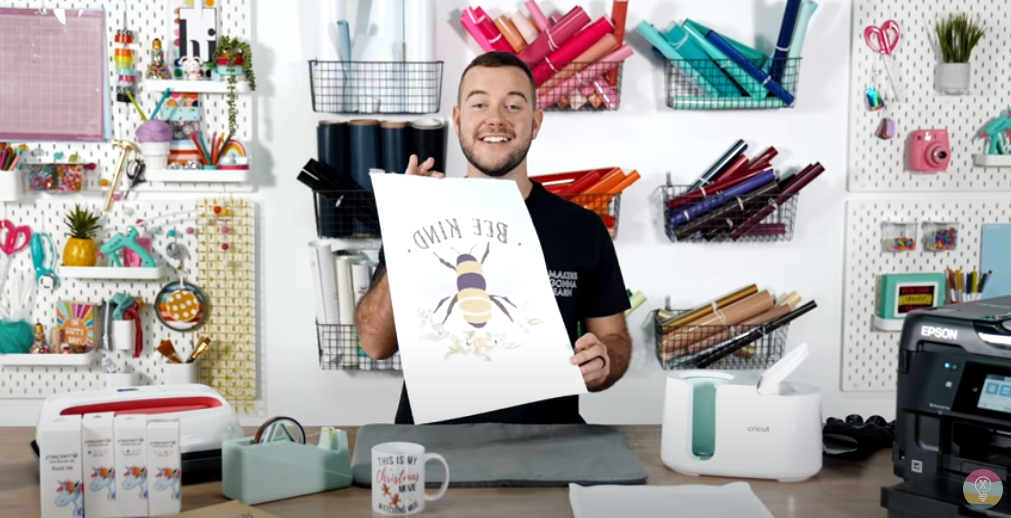 4 – Click on Scale to Fit and Fill Entire Paper. Print.
5 – Prepare your garden flag by cleaning it with a lint roller.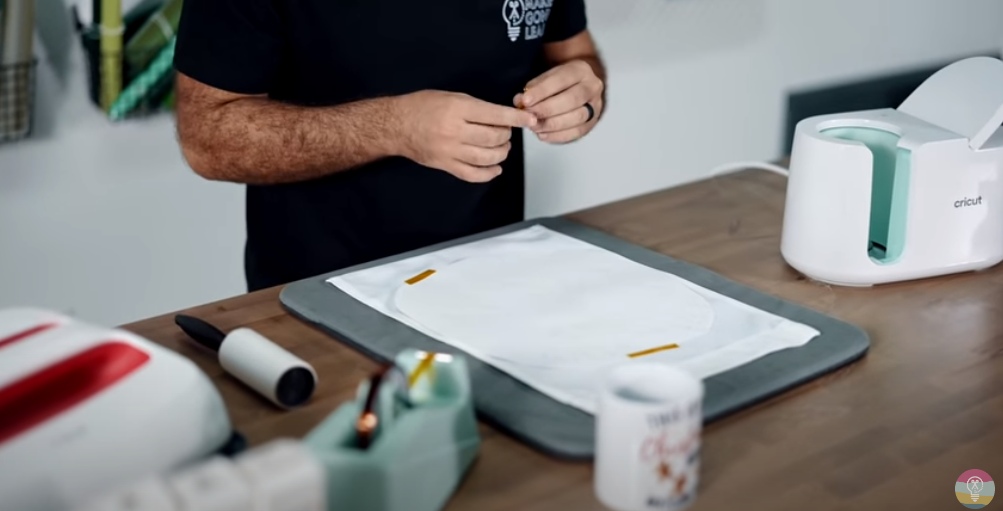 6 – Preheat the EasyPress to 400 degrees and set it to 50 seconds. We like to trim down the paper so it's easier to place the design on the flag. Line up your design where you'd like it to be and use heat resistant tape to secure it in place. This will keep it from shifting as you apply the heat press.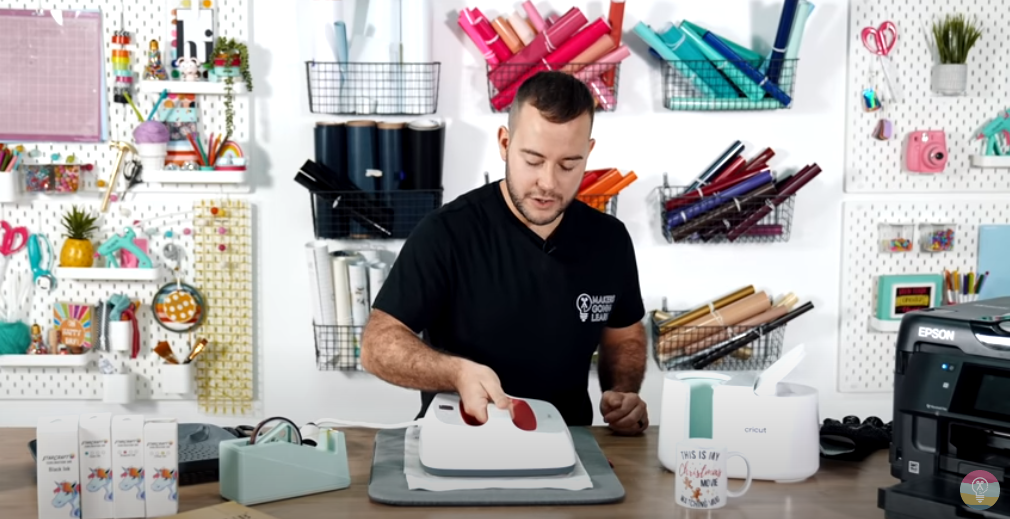 7 – Lay a Teflon sheet or some butcher's paper over your design to protect the heat plate. Heat your design with the EasyPress using firm pressure and making sure not to move it.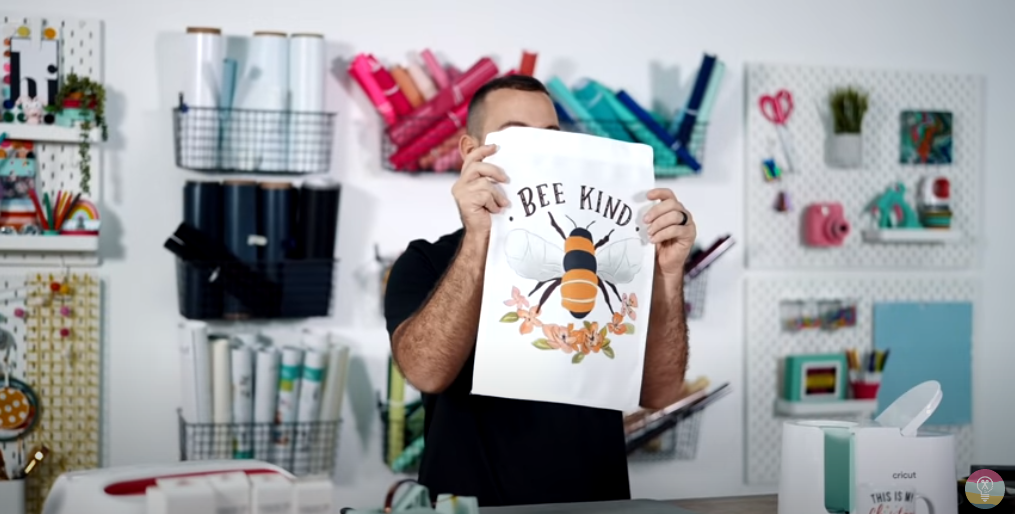 8 – Allow to cool and remove sublimation paper and Teflon sheet from flag.
That's it. With a few core supplies, you can make beautiful sublimation projects that can be washed without fear of losing the design.