Today, we're going to show you how to seal vinyl for outdoor signs. You can use these ideas with wood, metal, plastic, pretty much anything you would make and want to display outside.
Sealing vinyl on signs is so important, especially if those signs are going outside. You might be surprised to find out which sealants we recommend for this. Sealing vinyl projects is a great way to ensure that the vinyl stays in place and that your vinyl crafts last a long time.
How To Seal Vinyl for Outdoor Signs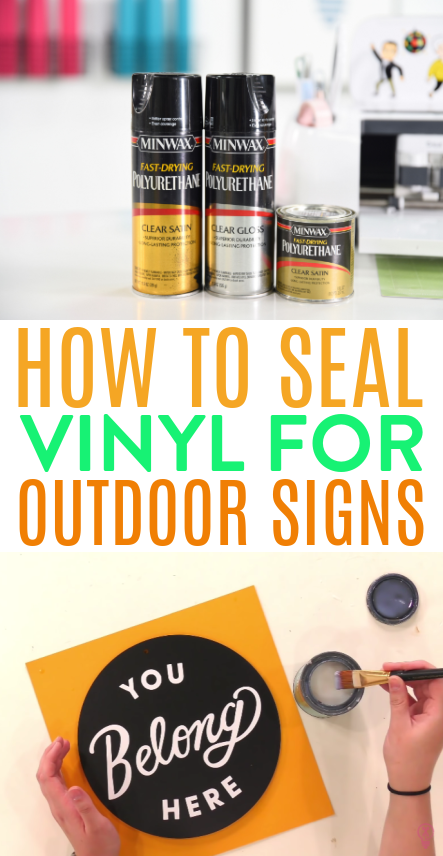 Materials We're Using: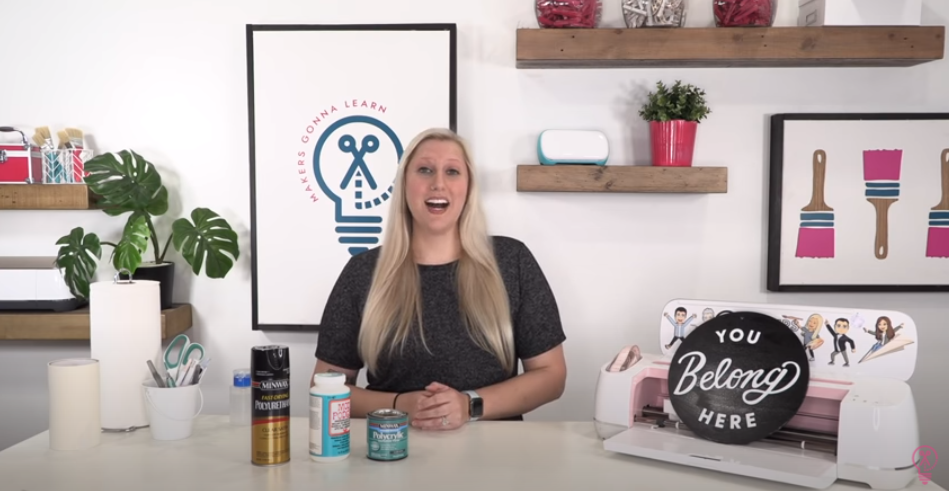 Which sealant to choose:
The 3 products we recommend for making outdoor signs really last are: Minwax Polyurethane Clear Spray Sealer, Dishwasher Safe Mod Podge or Outdoor Mod Podge, and Minwax Polycrylic.
They are all very useful sealants and work well on a variety of projects. However, we really love to use the Minwax Polycrylic. It's our favorite one for outdoor signs and we think it gets an amazing seal.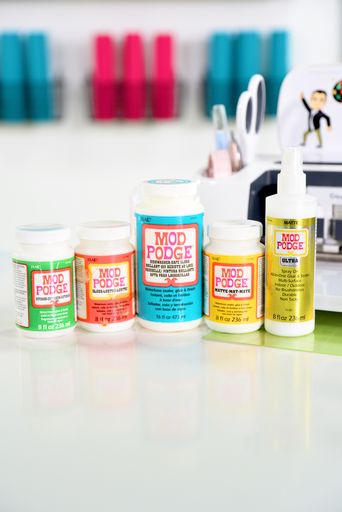 The Outdoor or Dishwasher Mod Podge seal really well too but the downside of using these products is that they require a 28-day cure time. It's a fantastic sealant but obviously, you need to have quite a bit of lead time to allow for that curing time.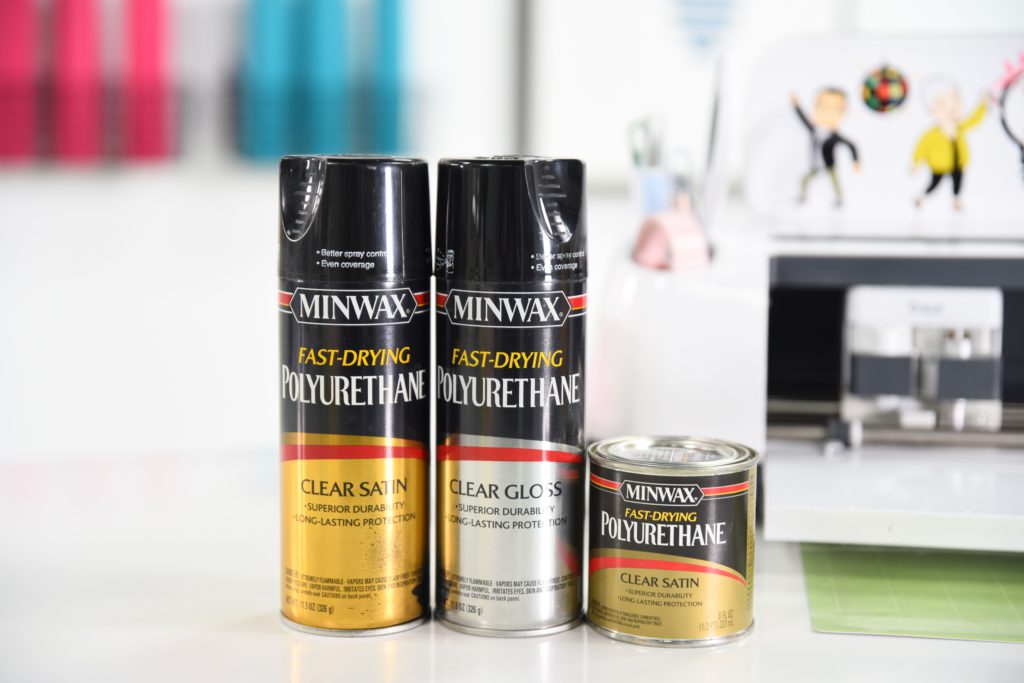 The other disadvantage of using Mod Podge is that it tends to show brush strokes much more than the Polycrylic does. When it comes to choosing the Polycrylic over the Polyurethane spray, they are pretty much the same product, but one is in spray form. However, we're choosing the brush-on Polycrylic because we have a little more control with the application of it and making sure that our sign is thoroughly covered and sealed.
The Polyurethane spray does work really well when applying vinyl onto a metal sign you're going to place outdoors. We would choose the Mod Podge on textured wood signs where the vinyl is sticking but it's not adhered as well as you'd like.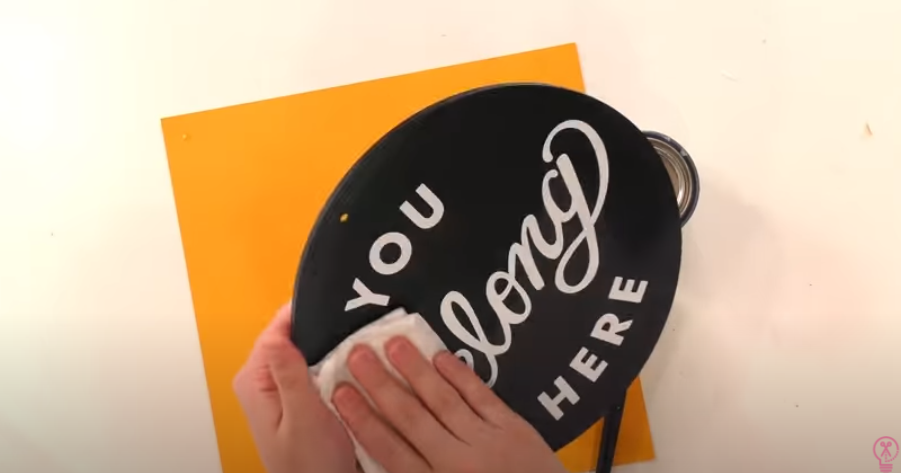 With the Mod Podge, you can apply a thick layer of sealer that will really keep that vinyl on the sign! This will give you a really heavy duty seal that will last and last.
Using Minwax Polycrylic Protective Finish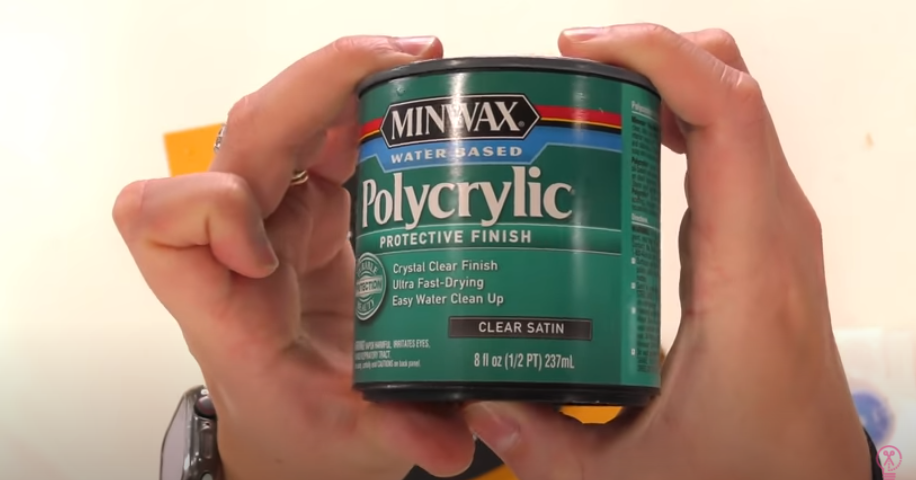 As mentioned, our go-to product for sealing outdoor signs is the Minwax Polycrylic. It gives us a great seal with the fewest brush strokes.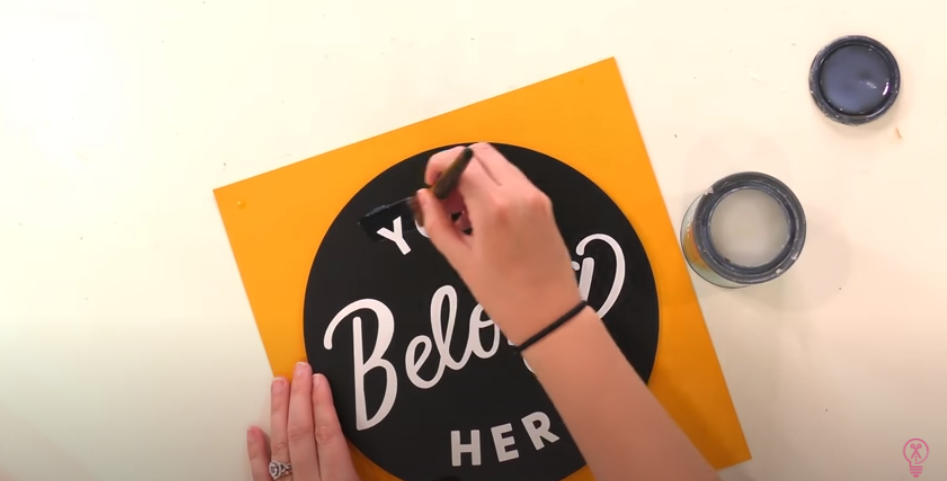 Before getting started, be sure to clean the sign with rubbing alcohol on a piece of paper towel. You want to make sure there is no dust or debris left that could end up getting embedded right into the sealant coat on your sign.
Use a very soft clean paintbrush to apply the sealer. A soft brush is less likely to leave behind any brushstrokes and give you that smooth finish you are looking for. You need to apply light, even coats of sealant over your design.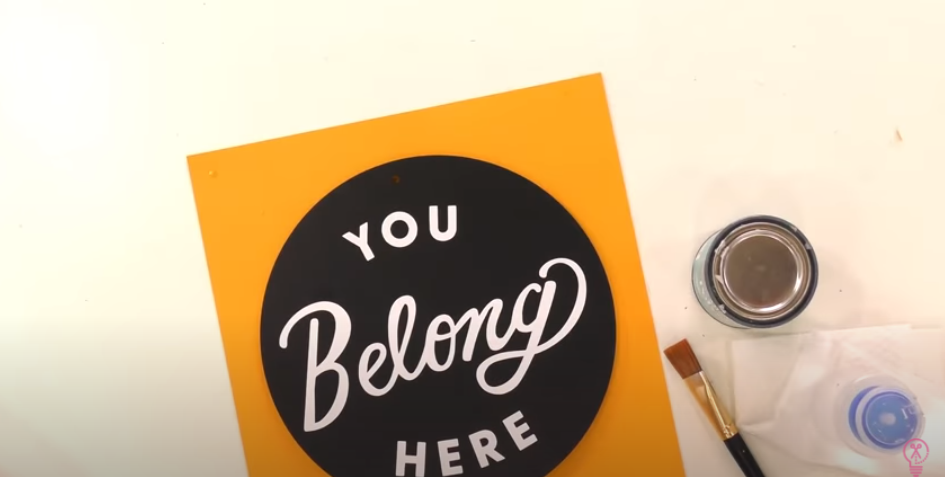 Apply 3 light coats. Make sure you're covering the decal well and getting all the edges of it. Let each coat dry for 30 minutes before applying the next coat.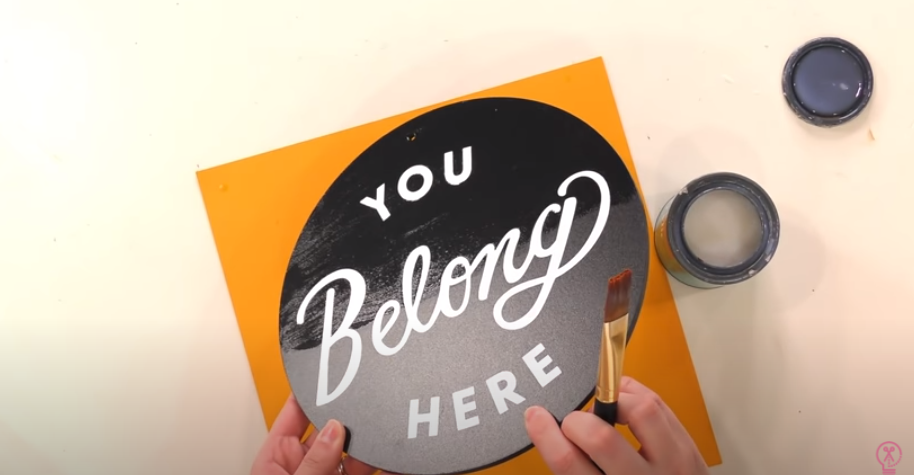 After third coat, it should feel quite smooth. Your sign can be handled after an hour but it's best to let it dry for a full 24 hours after the final coat before placing it outside.