Have you tried writing with your Cricut machine? In this post, we share our best Cricut tips for writing as we show you how to create some adorable lunchbox notes for your kids!
Cricut writing may seem tricky, but it's really quite easy to get flawless results once you know how to do it. If you're a Cricut beginner and you haven't tried writing with Cricut, this is a must-see tutorial.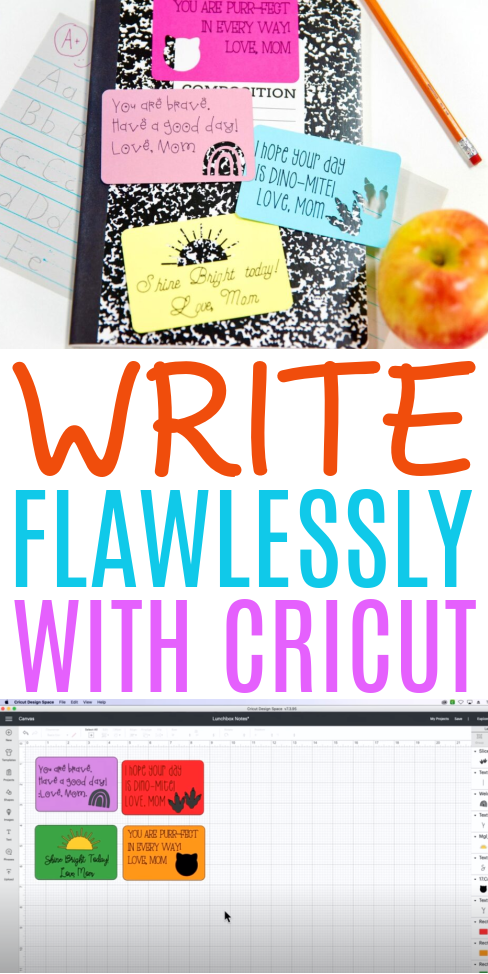 Write Flawlessly with Cricut
For this project, we will be using our newly released sketch fonts. These fonts are specifically designed to give you a handwritten look. You can find them here:
Materials we use to make these super cute lunchbox (or anytime) notes: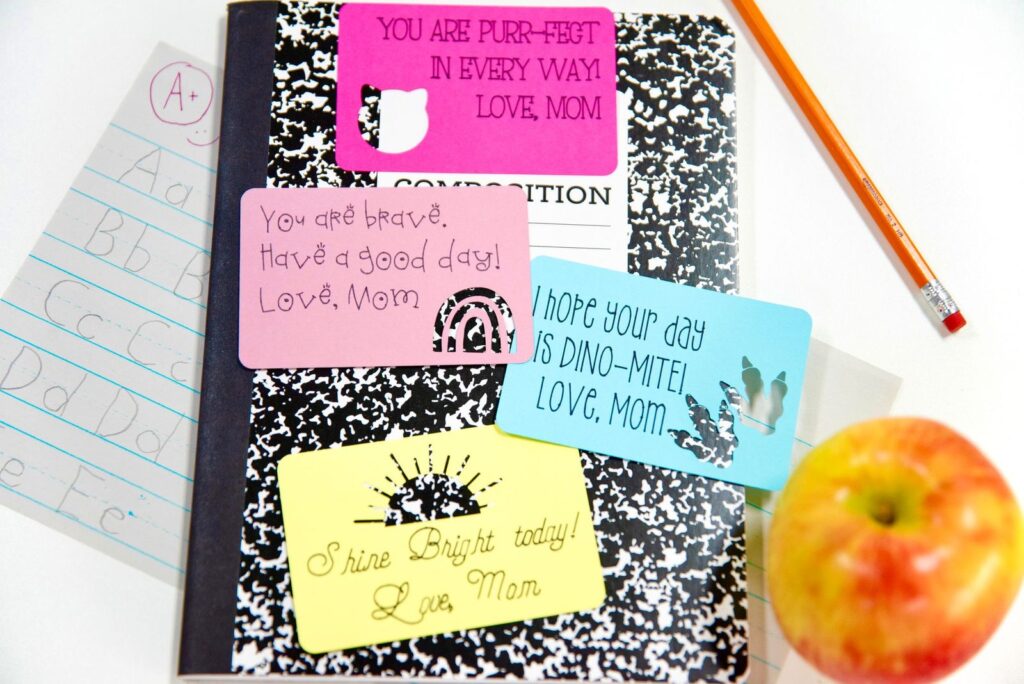 Instructions:
Working in Design Space –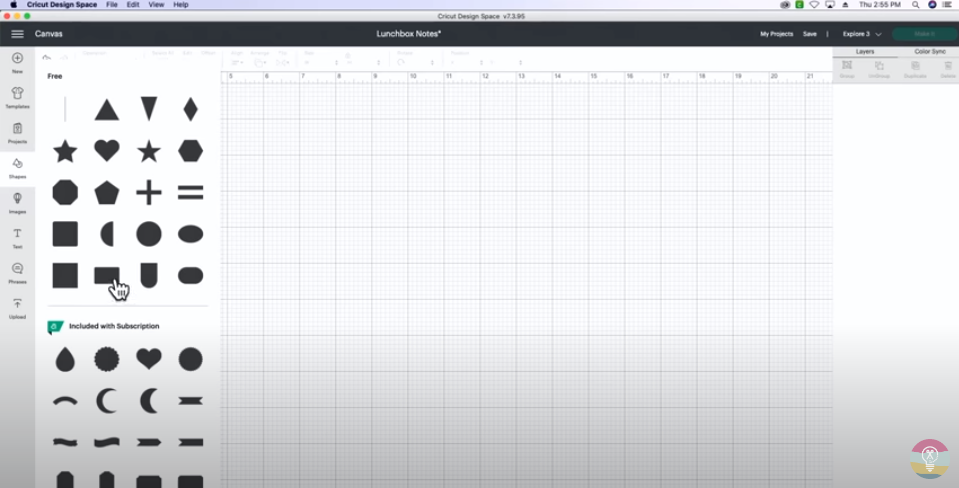 1 – Choose a shape in Cricut Design Space. We used the rounded rectangle. Size them as desired. Ours are 4 inches wide. Duplicate for as many notes as you'd like to make.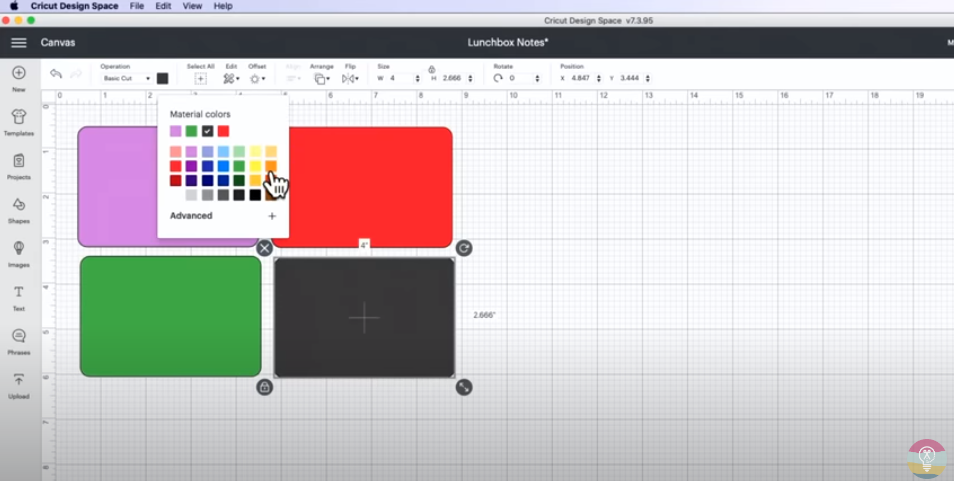 2 – Change the colors of the rectangles to represent the color of cardstock you are using. This just makes it easier to visualize your finished project.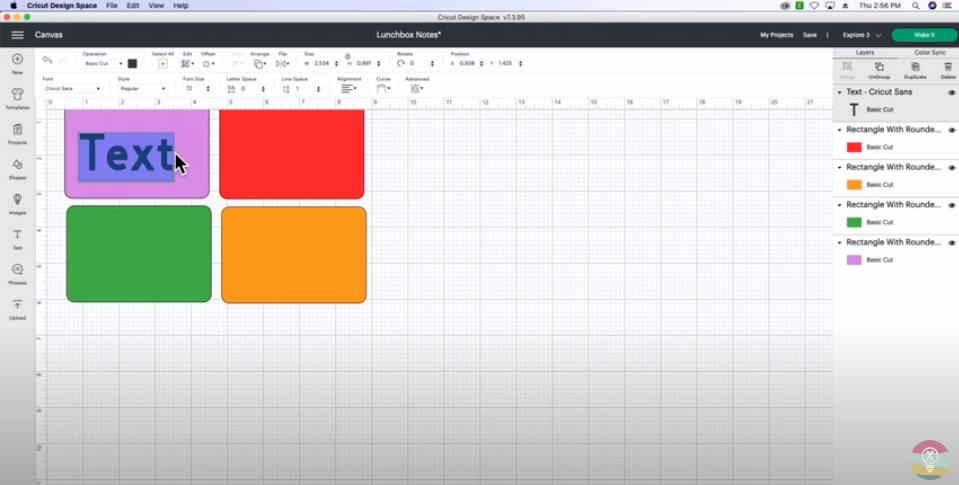 3 – Type out the text that you want for each note. Change the font as desired. Remember, for best results we're using the sketch fonts.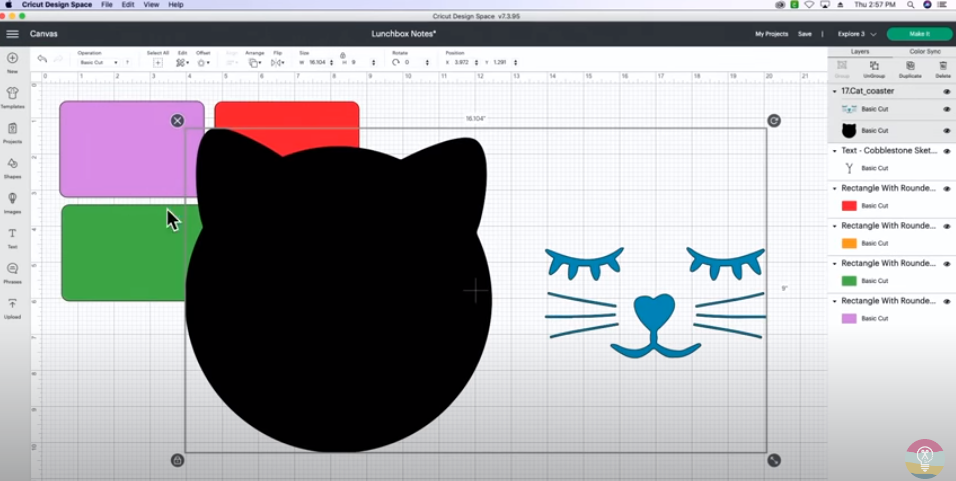 Adding Graphics –
4 – Add a graphic to each note. If your cut file contains parts you don't need, you can Ungroup and delete the unnecessary parts or use Contour or Slice to remove them. (Check out the video for more details on how to do this).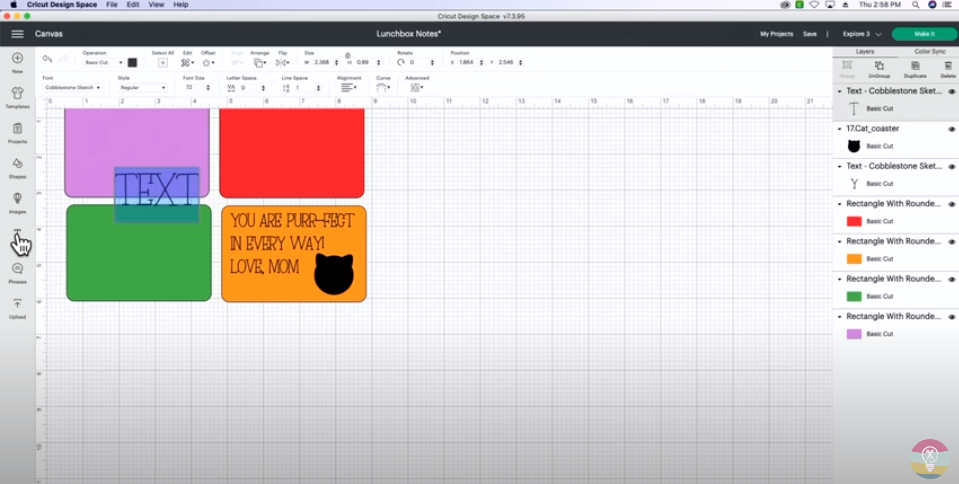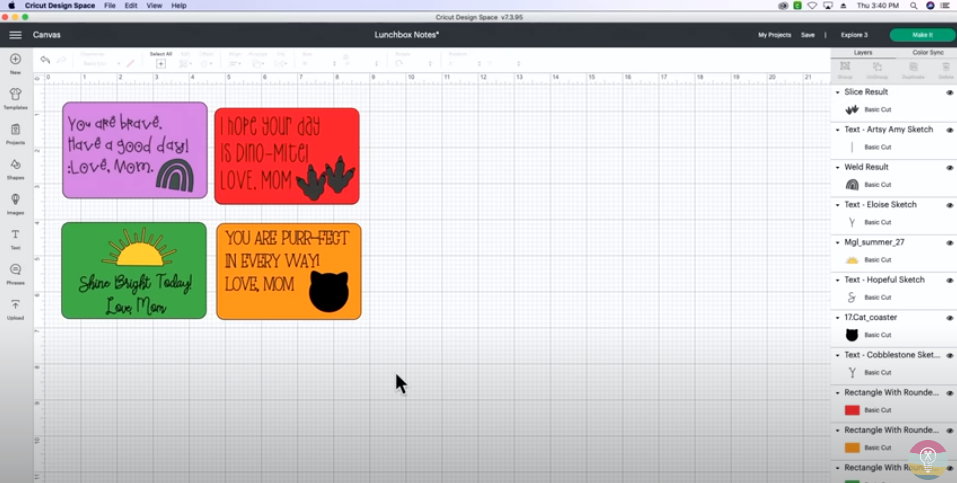 5 – Repeat with each of the notes.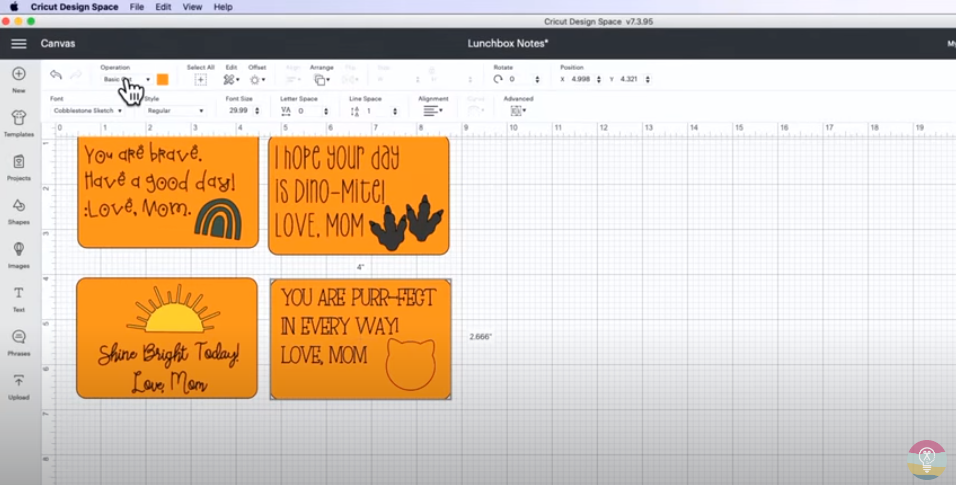 Getting Ready to Write –
6 – Once complete, make each of the notes the same color. Select each note and the text and cut file for it and choose Attach. Then, in the Layers Panel, select just the text. Go to Operation and change from Basic Cut to Pen. Repeat for each note.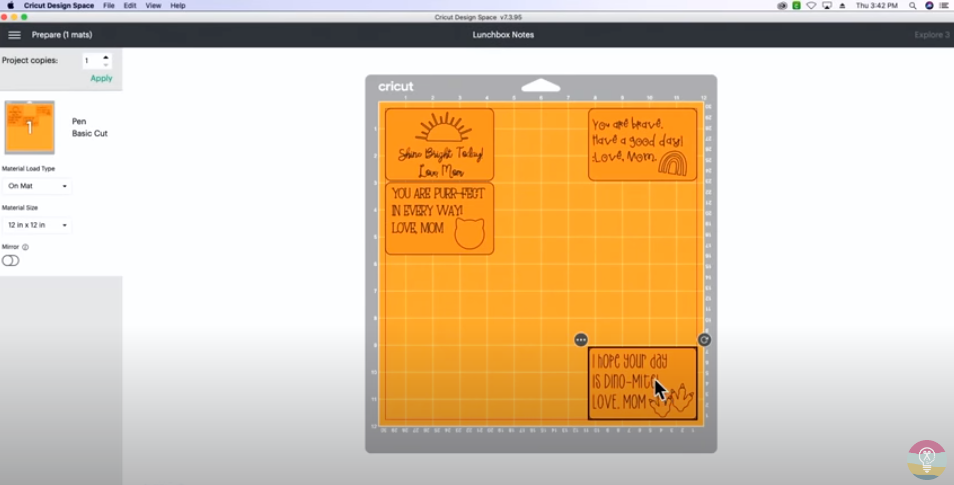 7 – Click Make It. Choose On the Mat. Drag and move each note to a different corner of the cutting mat. For materials, we selected Light Cardstock since we used 65 lb. cardstock for this project.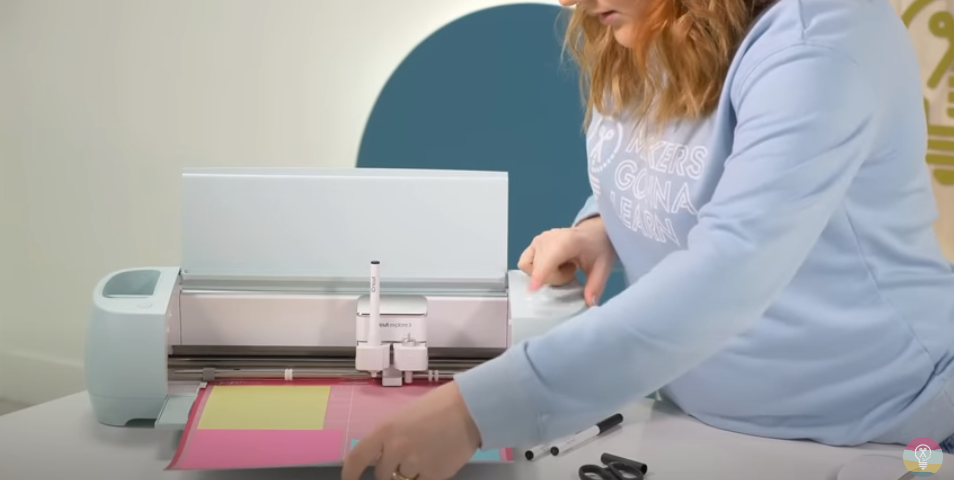 8 – Lay your 4 different pieces of cardstock on the mat, one in each corner. With your fine point blade in Clamp B, load your pen into Clamp A. Load the mat into the machine and cut and draw your designs!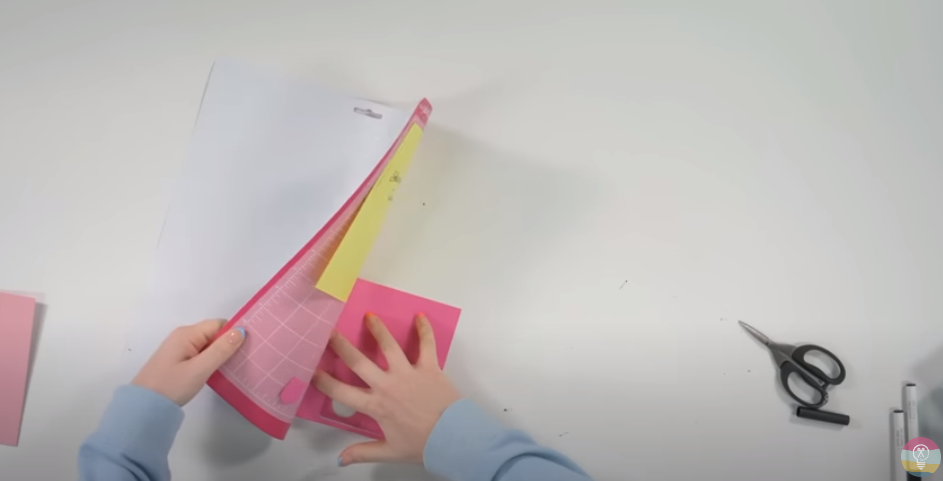 9 – Remove the mat from the machine. Flip the mat over and carefully peel it away from the cardstock. This helps to keep the cardstock nice and flat.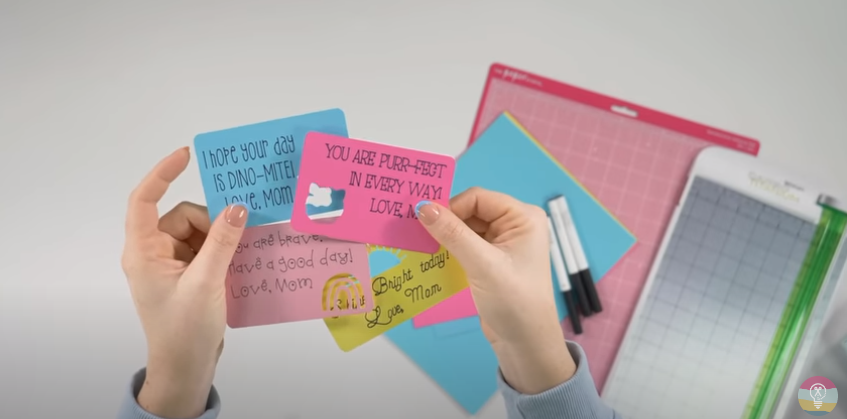 These notes are so cute and your kids or grandkids are sure to love them!