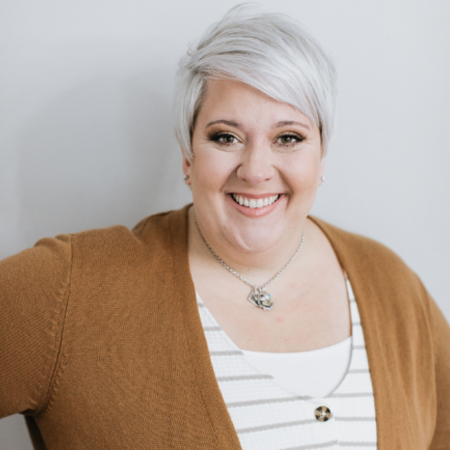 Becca Oakes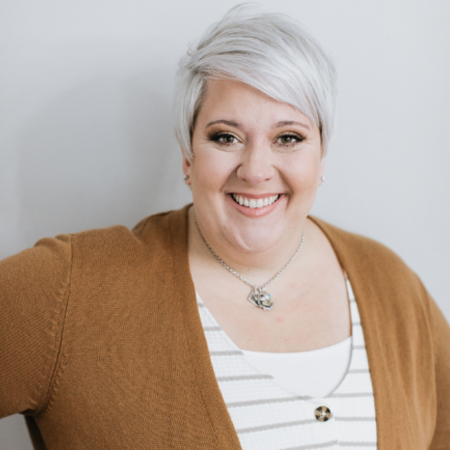 Recently, we have been introducing you to the members of our team here at Makers Gonna Learn in our Meet the Team series. Next up is Meet the Team: Becca. Becca Oakes has been such an amazing addition to our team. You might know Becca as our resident expert in working with felt. She makes the most beautiful felt craft projects!
Favorite ice cream flavor:
---
I don't love ice cream, BUT if I'm going to eat it, Wayne's (my hubby) homemade Oreo ice cream is the winner!
Which fictional character would you most like to meet in real life?
---
Poppy from Trolls! She sings all the time and has fantastic hair. She REALLY loves glitter and is super crafty. She's bright and bubbly, and is a fantastic leader! (Can you tell that I have very small children? )
Favorite MGL craft project:
---
If you owned a restaurant, what kind of food would it serve?
---
Fondue!!! Fondue is HANDS DOWN my favorite food! I'm a dipper!
Last thing you Googled:
---
Luxury rigs! I'm an avid camper and got to thinking that some of these massive rigs I see must be pretty amazing inside. I. WAS. CORRECT! Holy cow! Do yourself a favor and google it! You'll be impressed too!
Your best crafting tip:
---
Can I give two? Okay, good!
1. Always add a shape in design space that is the shape and size of the project blank you're working with, so that you can design and size your project cut files/fonts to accurately fit your project!
2. Be unique. Don't craft yourself into a box! Be intentional about breaking "creative molds". God made you a creative person, exercise your creativity!
What is your crafting superpower?
---
Compliments make me cringe. I'm a type 1, so I have unrealistic expectations for perfection which makes complimenting myself even MORE difficult! Lol If I HAVE to choose, I would say that my superpower is I'm not afraid to try new, exciting and even terrifying things!! One of my mottos is that if someone else can do it, I can do it too! Fear is often our biggest obstacle when trying new things. Once we silence fear, we often find that what we were afraid of was not nearly as challenging as expected!
Favorite cut file:
---
Favorite font:
---