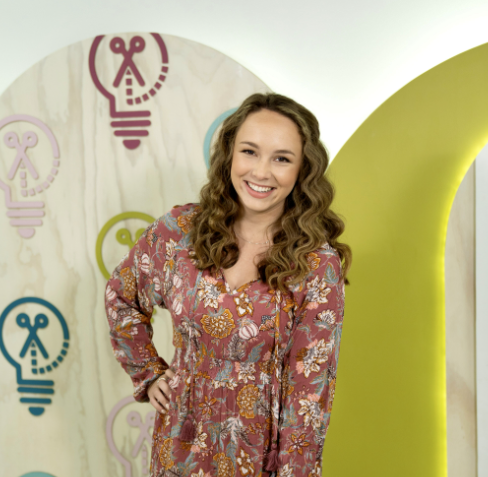 Courtney Bell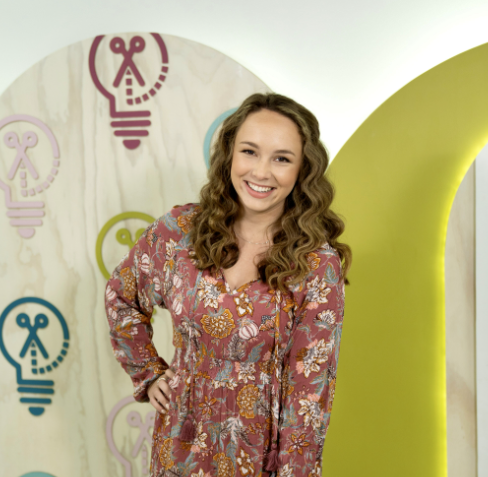 Recently, we have been introducing you to the members of our team here at Makers Gonna Learn in our Meet the Team series. Next up is Meet the Team: Courtney Bell. Courtney has been with Makers Gonna Learn since the beginning and is now married to our CEO Tanner.
Before Makers Gonna Learn, Courtney and Tanner started the crafting site, A Little Craft in Your Day, where she is known as the resident sewing expert. Here at MGL, she is our Creative Director. From coming up with amazing creative ideas and direction for our content development team to managing our design team (they're the ones who make our amazing cut files and fonts), she is a huge part of the success of our business.
Favorite ice cream flavor:
---
Which fictional character would you most like to meet in real life?
---
Jessica Day from New Girl- I think we would be BFFs
Favorite MGL craft project:
---
If you owned a restaurant, what kind of food would it serve?:
---
I think I would like to serve soup because the smells would be so yummy and I can see people sitting in comfy chairs, chatting about life, and eating soup.
Last thing you Googled:
---
"Lake House Interior Design"
Your best crafting tip:
---
It is only as hard as you make it out to seem. If you put your mind to it, you can create just about anything you want!
What is your crafting superpower?:
---
Adding little details that take the project to the next level.
Favorite cut file:
---
Favorite font:
---