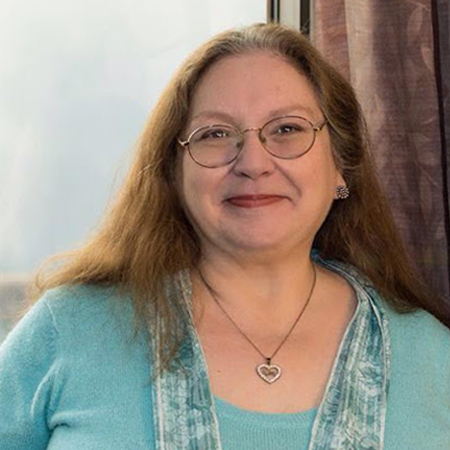 Cyn Gagen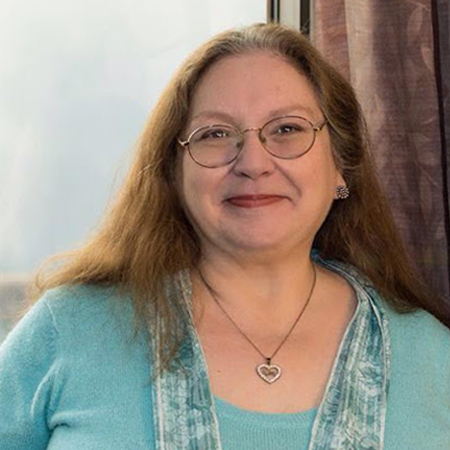 Hey, it's my turn to introduce myself now! I'm Cyn, the Editorial Manager for Makers Gonna Learn. I am the person working behind the scenes of these blog posts, as well as doing much of the other written content (the guidebooks on your member dashboard, for example) you'll find around here. Check out Meet the Team: Cyn below and learn a little more about me!
If you're a member, you may have seen me popping into some of the livestreams. I love to check in on what the team is doing and to get to know our amazing members a little better. It's always so much fun.
Favorite ice cream flavor?
---
My favorite actually changes from time to time. Being from Canada, I am pretty partial to a Ben and Jerry's flavor called Oh Cone-ada. It's Vanilla Ice Cream with Fudge-Covered Waffle Cone Pieces & Caramel Swirls – YUM! But my all-time favorite is the the Sweet Cream ice cream from Cruze Farms in Knoxville, Tennessee. I could eat that every day (good thing I don't live in Knoxville!).
Which fictional character would you most like to meet in real life?
---
Tony Stark. I might have a bit of a crush on him. (I'm a big Marvel fan!)
What is your favorite animal?
---
I love dogs (I miss my sweet German Shepherd, Trinity), but I also have a special place in my heart for rhinoceroses. I got to cuddle and pet a baby one once and it was an amazing experience.
Favorite MGL craft project:
---
If you owned a restaurant, what kind of food would it serve?
---
Would a combination charcuterie and fondue restaurant be weird? Those are by far my favorite foods and they both inspire people to gather around, sharing some food and conversation together.
Last thing you Googled:
---
How to find Pattern Fill in Cricut Design Space. I finally sat down to design a project – yes, I was going to get out my Cricut – and I ran into an issue. I was using all the info I have learned from MGL and that I could find on Design Space and yet, it didn't match up with what I was seeing on my canvas.
Hint: There was an update and they've changed the location of Pattern Fill. I finally figured it out without Google's help.
Your best crafting tip:
---
Make time for it. Seriously. When they say that crafting is therapy, they're right! It's such a great way to unwind and take some time to do something fun. Add it to your calendar – book in the time and treat it like the very important, can't miss appointment that it is!
What is your crafting superpower?
---
I can make almost anything from paper. I've been a paper crafter since I was a little girl, which is a very very long time ago.
Favorite cut file:
---
Favorite font:
---