The BEST DIY Cricut Baby Gifts
Isn't it fun making gifts for a baby? There are so many cute directions you can go in and with your die cutting machine, it's so quick and easy to whip up something special. These are the BEST DIY Cricut Baby Gifts we have come up with (so far). We think you're going to love them.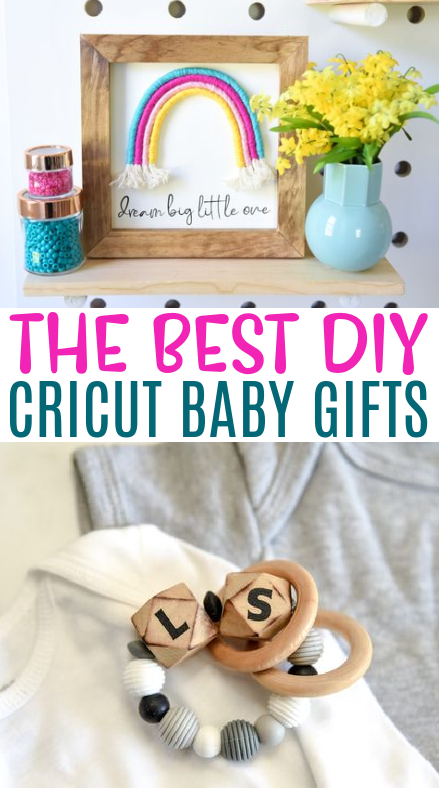 The BEST DIY Cricut Baby Gifts
There are so many adorable things you can make with your die cutting machines. These baby gifts are perfect examples! You're sure to get inspired by these special gift ideas.
YARN RAINBOW SIGN
This super cute sign is a great gift for any little one, but will be especially treasured by the parents of rainbow babies. You could even personalize it with the baby's name.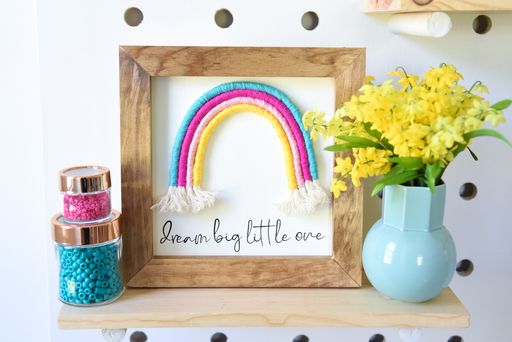 WOODEN GROWTH CHART
Everyone loves the tradition of measuring little ones as they grow. This personalized wooden growth chart will allow you to take this with you if you move.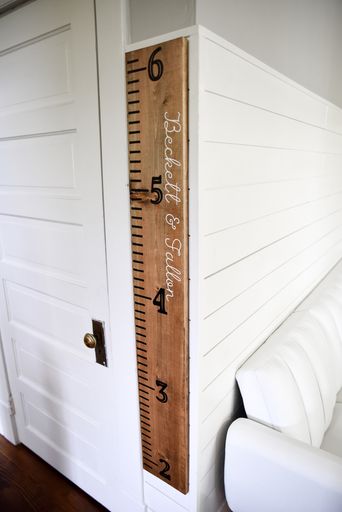 CUSTOM STAR MAP
What could be a better gift than a custom star map showing the exact location of the stars at the time the child was born? This will be much loved and appreciated by baby's parents! Note: You could make this for a wedding or anniversary gift too!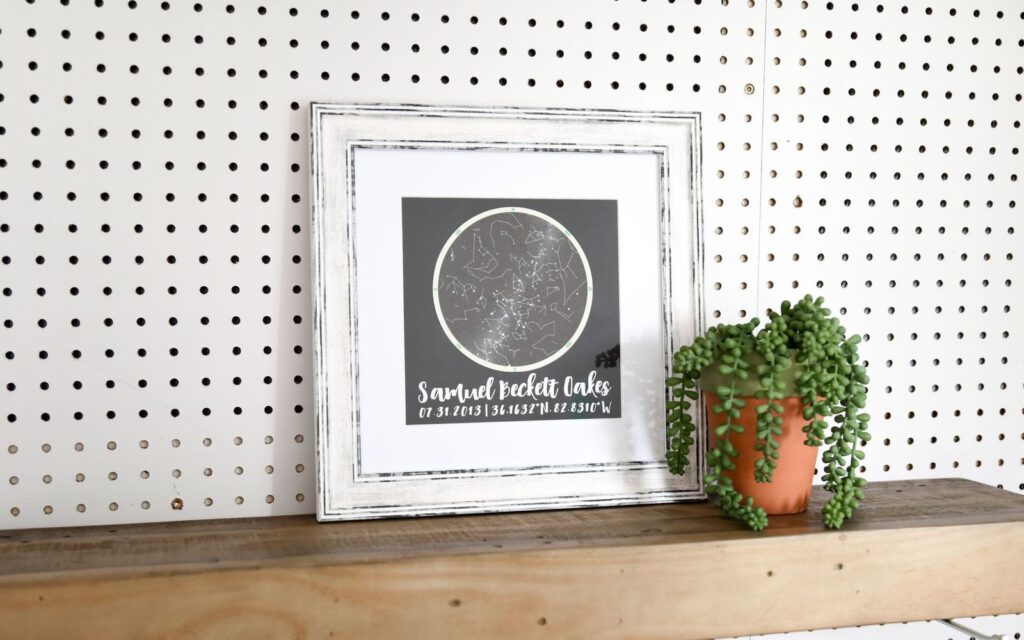 HERE AT MAKERS GONNA LEARN, WE HAVE ALL KINDS OF ADORABLE BABY THEMED CUT FILES FOR YOU TO USE. CHECK THEM OUT HERE.
CUSTOM DIY TEETHING RING
How cute is this? This teething ring is sure to become a loved toy for baby. The fact that it's customized with their initials just makes it all the more special.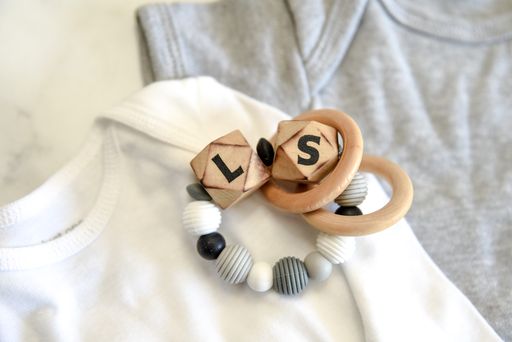 BIRTH STAT ELEPHANT
You've likely seen these before. They're such a popular gift for new babies and will be a keepsake for years to come.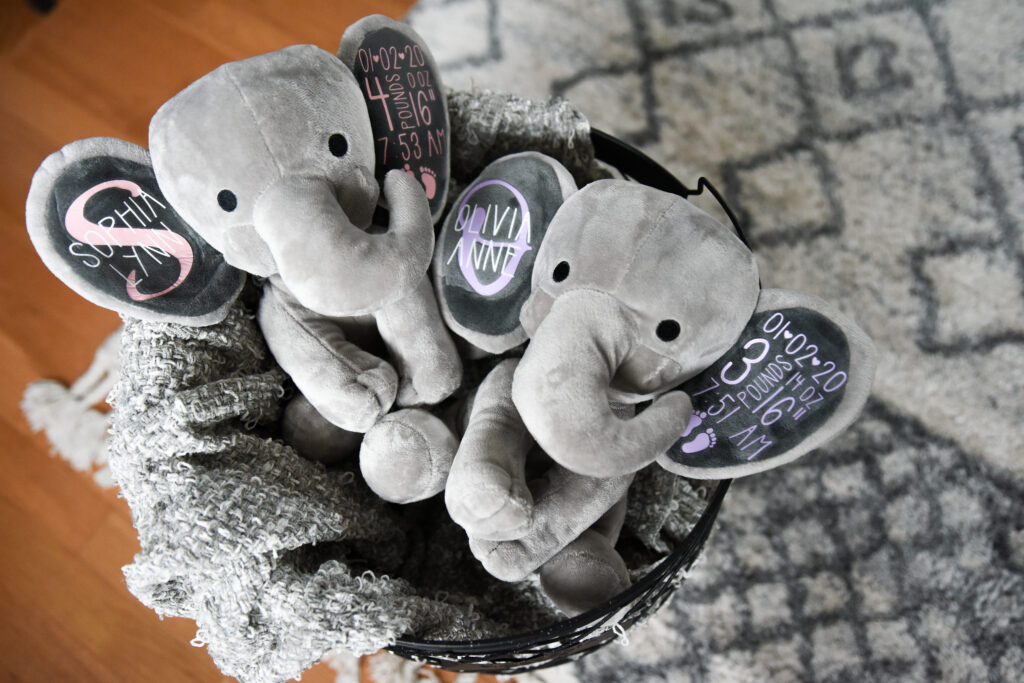 A classic baby gift! There are so many different designs and phrases you can put on some plain baby onesies customize them. Make a whole set!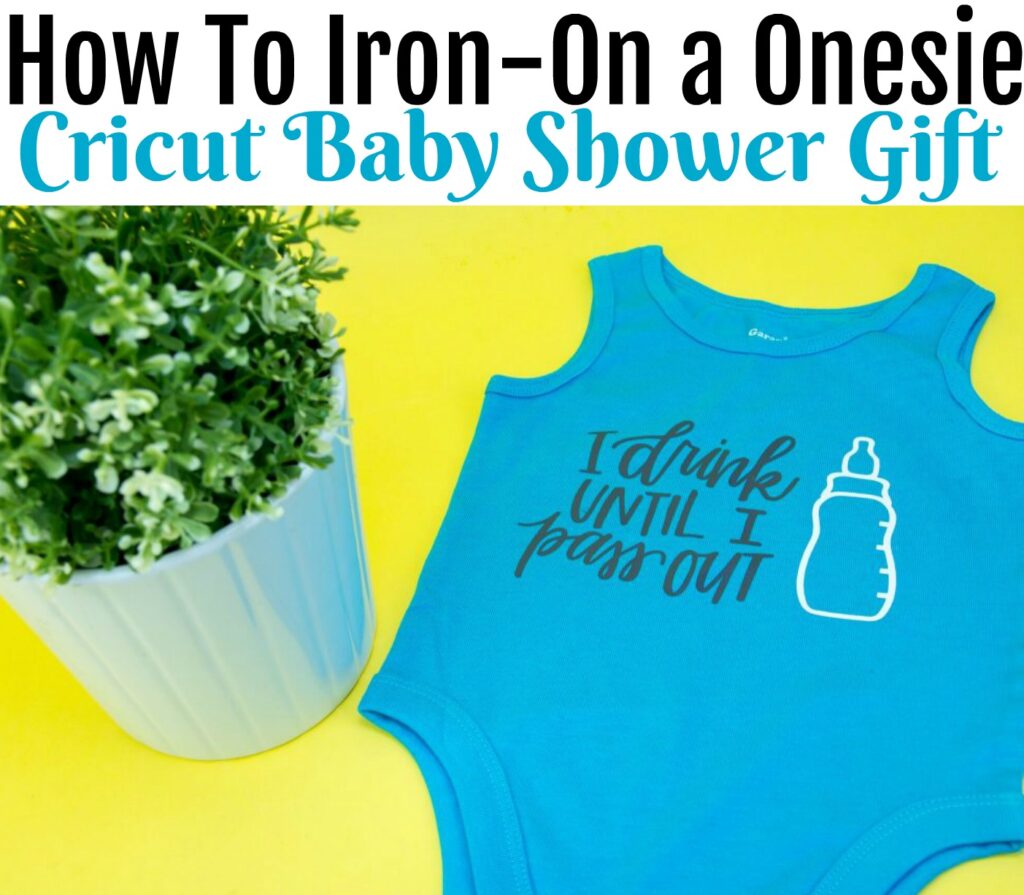 How cute is this? This is another fun way to style your baby onesies.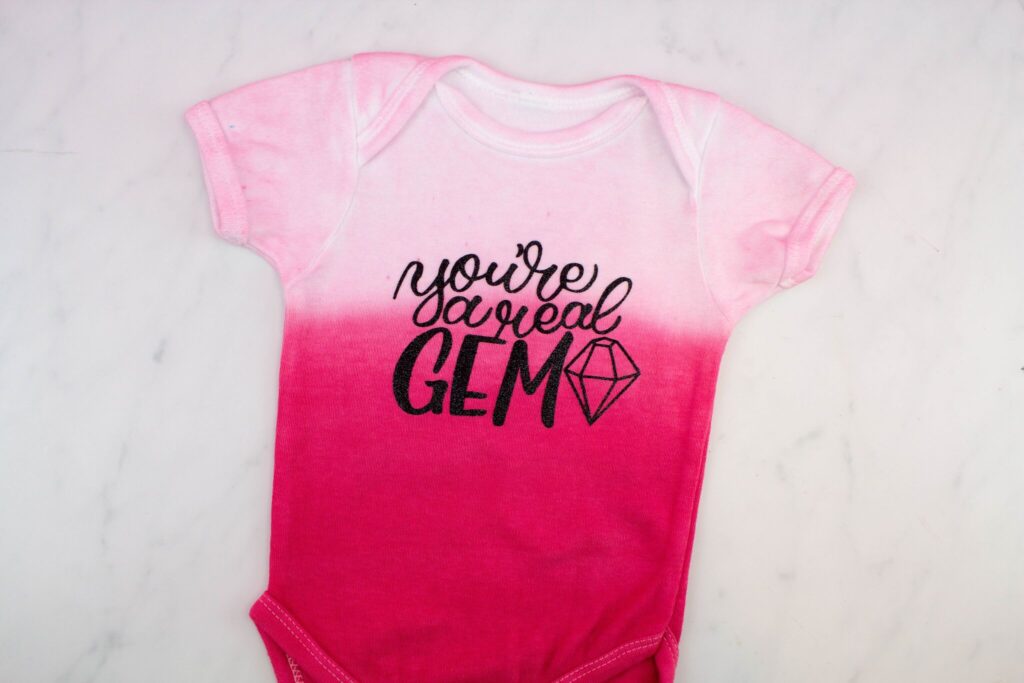 Grab your Cricut machine and start crafting! There are sure to be ooohs and ahhhs from the recipients when they open your adorable Cricut baby gifts!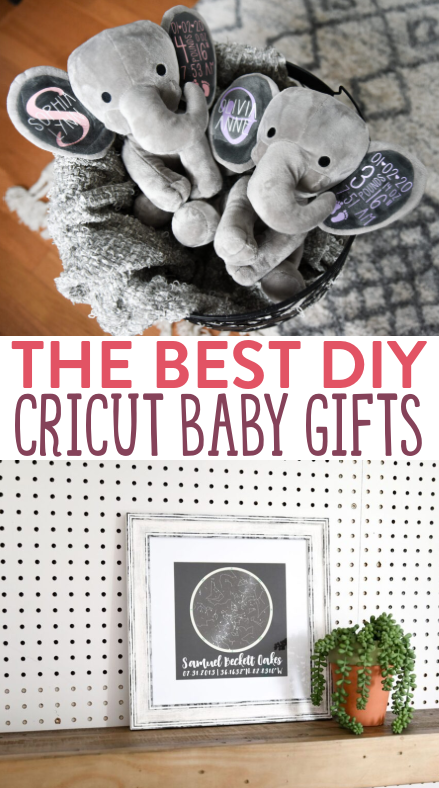 Want to make some great gifts for older kids with your Cricut? Check out this post!
Meet the Makers Gonna Learn team! Tanner, Rachel, and Courtney are all here because we love diecutting and especially love sharing fun projects and tutorials with fellow makers. We are all great friends and are always having a blast when we are together- you will see this on camera especially during live streams! We are here to inspire and support you in your crafting journey!