The Best DIY Pop Sockets
This is a Cricut project I've wanted to make for a long time. We're making DIY Pop Sockets! If you're a Cricut beginner or have never used epoxy resin before, this is the project for you.
You can make these in bulk as well, which is great if you ever choose to sell them. We hope you enjoy learning how to make Pop Sockets with Cricut.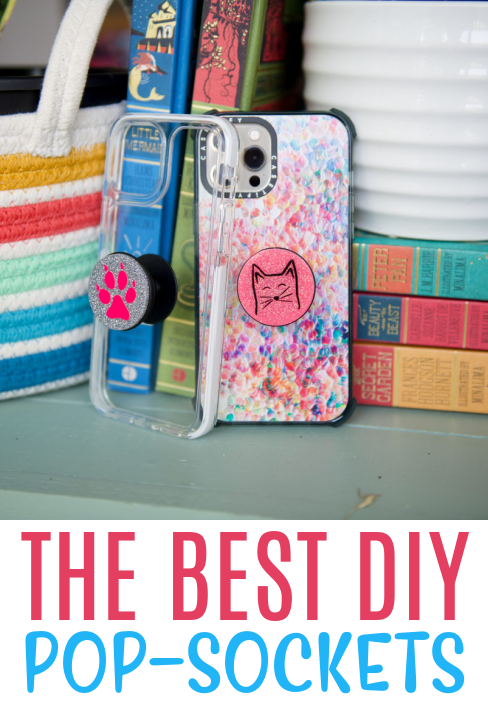 DIY Pop Sockets
Disclosure: Some of the links below are affiliate links provided for your convenience. This means, at no additional cost to you, we will earn a commission if you click through and make a purchase.
Cut Files Used:
Supply Links: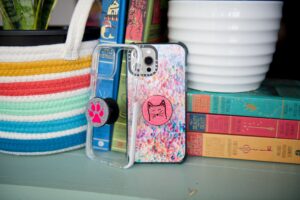 Step-by-step Instructions:
Manipulate and size your cut files to fit onto the pop sockets. Ours were 1.5". Mirror your images.
Cut, weed, and apply transfer tape to your designs.
Measure, mix, and pour a thin layer of epoxy into the bottom of your silicone molds. Use the lighter to pop any bubbles, and cure for 12-24 hours.
Use the reverse tweezers to carefully place the designs on the epoxy. DO NOT remove the epoxy from the molds for this step.
Measure out your epoxy, mix, add glitter, mix again, and pour a very thin layer into the molds.
Use the lighter to pop any bubbles, and cure for 12-24 hours once more.
Remove from the mold and use sandpaper to flatten the bottom of the epoxy pieces.
Use adhesive to glue the epoxy to the pop socket and allow the glue to cure.
Tanner, Courtney, and the rest of the Makers Gonna Learn Team are all here because we love die-cutting and especially love sharing fun projects and tutorials with fellow makers. We are all great friends and are always having a blast when we are together- you will see this on camera, especially during live streams! We are here to inspire and support you in your crafting journey!