The Easy Way To Pair Fonts
How cute is this tote bag? We love how easy it is to use our Cricut machines to add some personality to a plain bag and really kick it up a notch. We will show you the easy way to pair fonts and create a project with pizzazz.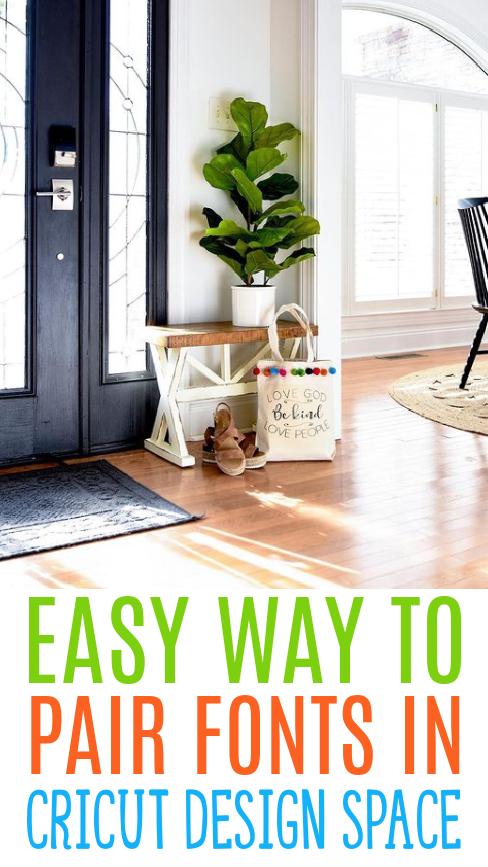 The Easy Way To Pair Fonts
Disclosure: Some of the links below are affiliate links provided for your convenience. This means, at no additional cost to you, we will earn a commission if you click through and make a purchase
Cut Files/Fonts Used:
Accent Embellishment
Grid 1
Highlight Reel
Jo Jo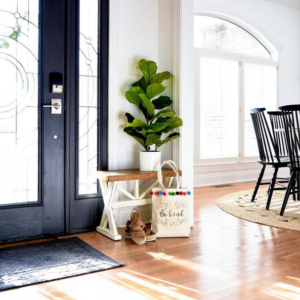 Supply Links:
Step-by-step Instructions:
Here are our 5 key tips when trying to pair fonts:

The easiest way to pair fonts to use in your design is to choose fonts that have the same mood – fonts that complement each other. For example, if one font is more of a bubble letter type font that has sort of fun, child-like feel to it, you won't want to pair it with one that is a formal, regal-looking script. Think about the mood you are trying to convey with your project.
You want to also think about the thickness of the fonts. In general, you want to pair a thicker font with a thinner one.
Try a traditional font with a decorative one. A simple traditional font with a beautiful decorative one can create a beautiful look.
Don't use too many fonts in one project. It can start to look really busy. We find that for most projects 2 is best, but there are some projects and some fonts that will still look great when you use 3 of them. Anything more than 3 becomes too distracting.
Make sure that your fonts are legible. Sometimes when pairing fonts for a smaller project, you'll find that especially with script fonts, they can end up being hard to read at that size. If the font on your project is going to be quite small, it's best to stay away from really decorative fonts. Pro tip: Ask someone else to look at your project and get their opinion on the fonts you have chosen. Sometimes another eye can be helpful in seeing things we didn't notice ourselves!

Begin by downloading the fonts and grid you want to use. Upload into Cricut Design Space.
Size the grid however you want for the project you are making.
Grab the text and change to the font you want to use. Type in your desired text for the first part of your grid. Move over to the grid and place and size it accordingly. If you need to curve it, select it and then go up to the top menu and choose Curve.
Repeat for each of the sections of text. After the text has been added to the grid, next, we are going to add the accents. Ungroup the accents file and hide the layers you don't want to use. With your chosen accent, you can duplicate it and then flip one of them to add to your grid.
When you are satisfied with how everything looks, select the grid layer and delete it. Select your design (the text and the accents) and choose Weld.
Click Make It. Be sure to mirror your design because we're using HTV. Continue to connect to the machine and set the material to everyday iron-on.
Put your HTV on your mat with the shiny side down. Load the mat into the machine to cut. Once cutting is done, you can weed it.
Remember to iron the tote bag with your EasyPress if there are any wrinkles or creases that might get in the way of your design.
Flip your mat upside down and peel it away from your design.
Place the design into the tote bag and you can arrange it however you like. Put the Teflon sheet on top of it and then apply heat with the EasyPress for 40 seconds. The Teflon sheet is good to use when working on canvas in order to prevent color distortion. Let it cool for a few seconds before peeling the transfer tape off.
Apply the pompom trim along the top edge of the tote bag using hot glue. Or you can add whatever embellishments you would like!
Tanner, Courtney, and the rest of the Makers Gonna Learn Team are all here because we love die-cutting and especially love sharing fun projects and tutorials with fellow makers. We are all great friends and are always having a blast when we are together- you will see this on camera, especially during live streams! We are here to inspire and support you in your crafting journey!