The Most Useful Cricut Supplies and Accessories
If you are looking for The Most Useful Cricut Supplies and Accessories, then this blog post is for you! We are getting asked all the time what supplies from Cricut do we think you absolutely need to have as well as what Cricut accessories that we use on a regular basis. So today, we will be sharing with you all the supplies and accessories we use every single day while making our Cricut craft projects. No matter if you're crafting with your Cricut maker or Cricut Explorer or any die-cutting machine, these are what we think are your must have items.
If you have not picked up a Basic Tool Set, I highly highly recommend you do so. There's another tool set that includes all of these tools as well as a paper trimmer too. The Cricut Weeding tool is my absolute favorite! You might even want to stock up on weeding tools. You can use our code MGL10 on your Cricut order to get free shipping and 10% off when you reach $50.
There are other great tools included too. Tweezers are great for those intricate projects. The little spatula is perfect to use with all of your paper crafting. You even get a really sharp pair of Cricut scissors to use. I love it! I don't use them as much now that we have the true control knife but they are really handy. Then, you also get a scraper and you guys know that no matter if we're working on iron on, vinyl, or paper we are using that scraper tool!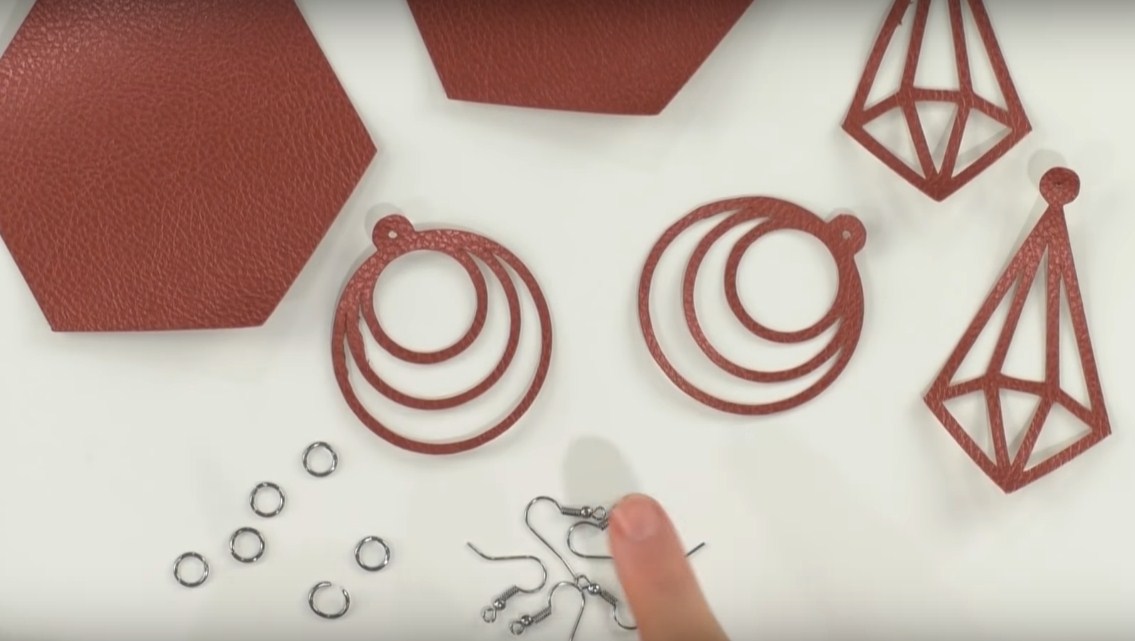 Since we cut so much vinyl, heat transfer vinyl and cardstock with our fine point blade, I highly suggest you stock up on fine point blade replacements. It's so easy to be able to change your blade and to be able to get those fresh deep cuts and have effortless results every single time. If you think your vinyl is not cutting all the way through, simply pop in that fresh blade and you'll be all set. We even have a whole video about how to change the blade and how to know when to change the blades so be sure to check those videos out.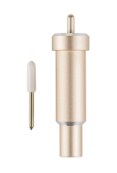 Next up, this tool right here has really made me think of Cricut not just as a die-cutting company but as a craft company for every genre of crafting. When they redeveloped the Xacto knife or craft knife and created their true control knife, that was a game changer. You can purchase just the blade on its own, but you might want the whole kit so that you get all of the replacement blades. This is the sharpest craft knife I've ever used I love it and I obsess over it! I tell people who don't even know what Cricut is to pick up this knife, because it's really awesome.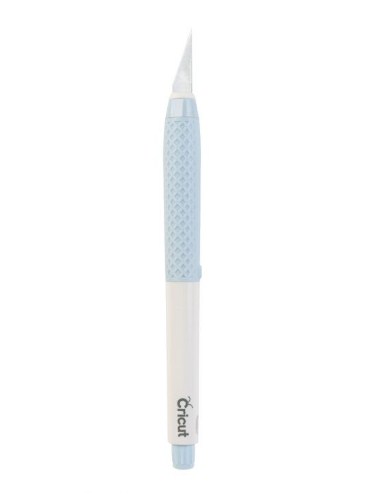 I just want to note that you do not have to purchase a Cricut measuring tape, but if you're in the market for one, this is a great one and we use it for all of our projects. I think we started using this back in the Christmas season when we were trying to measure what size to put on ornaments and we found that this tape measure was just perfect! I have used it on almost every craft project you'll see and this tape measure is really solid.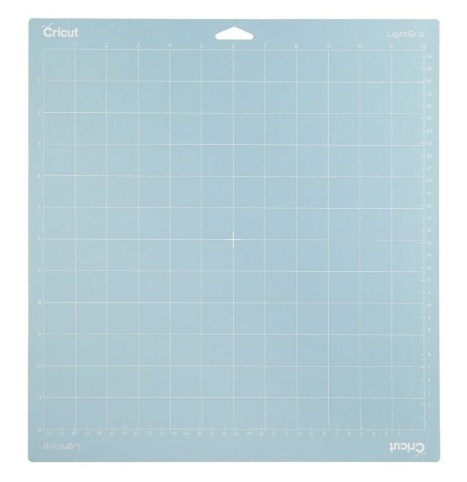 Next is our light grip mat, I declare this is the best mat Cricut has ever made and I've been around the block with Cricut for years. I love the light grip mat because it doesn't have a strong grip but it has a solid grip for everything I use it for. So, if you're cutting vinyl, heat transfer vinyl, cardstock, this works really well for all of those things.
The one thing that I will not recommend to people to use it with is glitter iron-on just because I find it really likes to curl up. It's a thick material and it can cut through so the light grip mat doesn't do that as well as I would Honestly, these last so long when you're cutting just heat transfer vinyl or vinyl. In general, these mats will last so long and it's gonna be your best investment.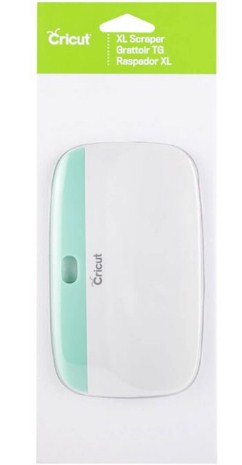 We also have the extra large scraper tool. If you don't want this one, just please have a regular scraper tool because they're going to be a game-changer for when you're weeding. Rachel and I have had so many issues using vinyl and weeding vinyl but now we are able to thoroughly enjoy weeding by using a scraper tool by burnishing it well and then having a weeding tool.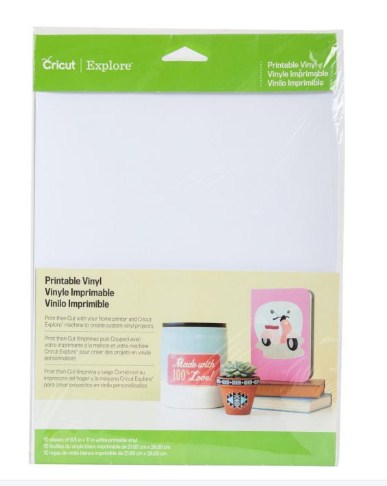 You must have some Cricut printable vinyl and that's because we deem it so useful! I have not been able to find something as awesome as printable vinyl ever and Cricut has such a great vinyl formula. It works fantastic in our printer and it's just a really great overall material. You can print everything on it with our membership site Makers Gonna Learn. If you haven't heard about it, you must check us out!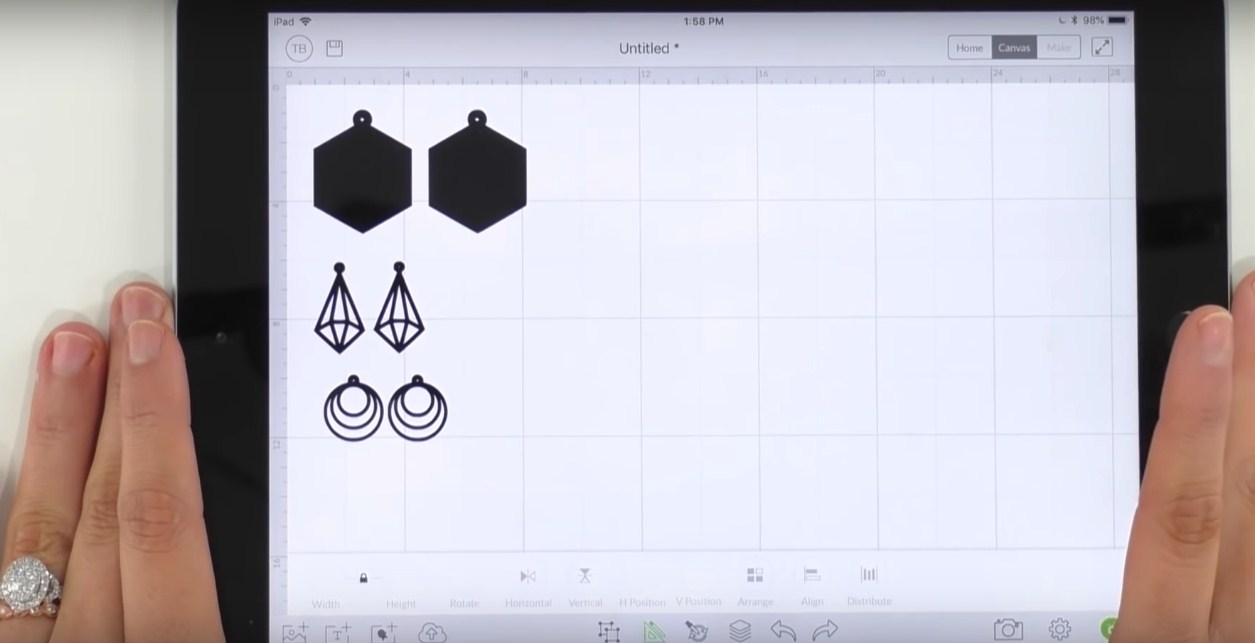 I love my EasyPress. You guys see me use it all the time. This is probably our number one recommended EasyPress – it's the 9×9 EasyPress. We find it to be the perfect size. It's the newest one and it's awesome. We love all of our EasyPresses though but if I had to recommend one it would be this size. Notice that we actually have the larger Easy Press mat under our EasyPress. I love this larger EasyPress mat because it's easier to lay your shirts on and heat it. It's not just made for that largest EasyPress! You can get this larger mat no matter what size EasyPress you have.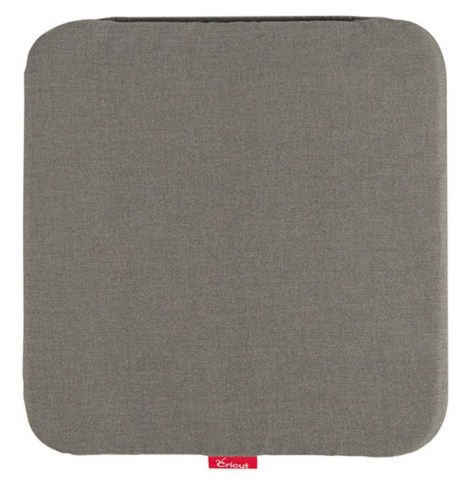 What do you think about these Cricut supplies and accessories? I bet you're as excited as we are about them! How many of these do you already have? Let us know if we have missed any of your favorites in the comments below. Happy crafting!

Tanner, Courtney, and the rest of the Makers Gonna Learn Team are all here because we love die-cutting and especially love sharing fun projects and tutorials with fellow makers. We are all great friends and are always having a blast when we are together- you will see this on camera, especially during live streams! We are here to inspire and support you in your crafting journey!