The Only EasyPress You Need
There are 4 different EasyPresses to choose from and we have heard from many of you that you feel overwhelmed when it comes to choosing one to buy. If you're a Cricut beginner and you're wondering what kind of heat press you need in your craft room, we're going to share our opinion today of the Only EasyPress You Need. It's the one we use the most in our professional crafting studio!
If you want a really in-depth look at each of the Cricut EasyPress options, be sure to check out our post: Which EasyPress Should I Buy? We go through each of the EasyPresses one by one and give you all the details you need to know.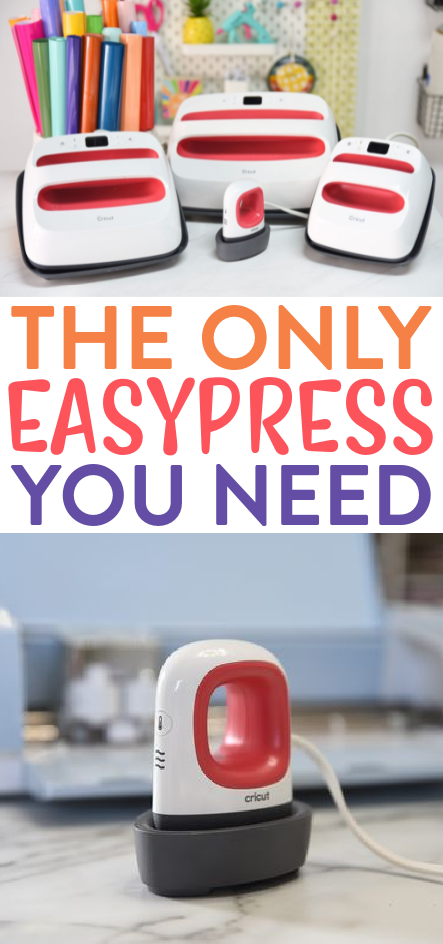 The Only EasyPress You Need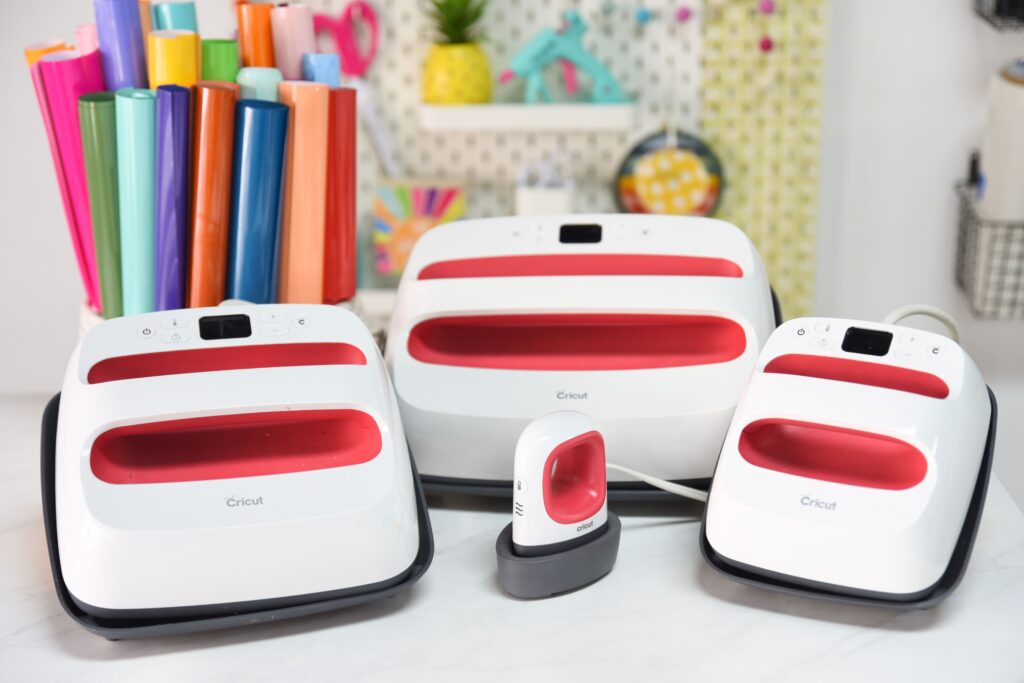 If you're just getting started, we always recommend that you begin with the Cricut EasyPress Mini. This is the most versatile of all the presses, in our opinion, and can serve you well for pretty much any craft project you want to make. In addition, it is the smallest (takes up less storage space in your craft room!) and the most affordable option.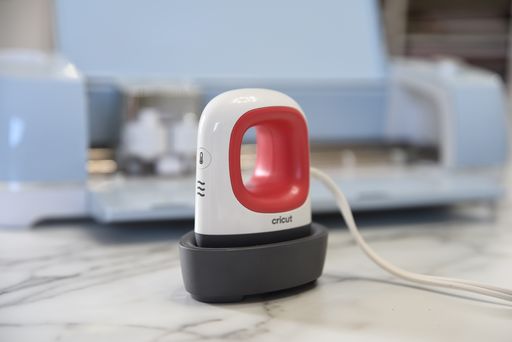 Exceptions to our rule about the Cricut Mini EasyPress:
Infusible Ink
Now, while this may well be the only EasyPress you need, we do have to tell you about a few exceptions. If you are using Cricut Infusible Ink, you must have a heat plate that is larger than your image. This means, given the small size of the Mini, you will be very restricted by what you can make.
You really will need a larger Cricut EasyPress if you're planning to make Infusible Ink projects. Consider getting the EasyPress 10 X 12 for these projects in particular. We still recommend having a mini EasyPress on hand for the majority of your other projects.
Bear in mind that since the 10 x 12 is such a large press, it is quite a bit more expensive than the mini. In addition, the heat does drop faster on larger EasyPresses – because of their size it is more difficult to maintain the heat on such a large heat plate.
Printable Heat Transfer Vinyl
Printable heat transfer vinyl also requires a larger EasyPress. With the mini EasyPress, we recommend that you keep it moving. However, for printable HTV, if you were to move the heat, you could actually damage the image. It's not impossible to use the mini, but it is much trickier, so keep that in mind.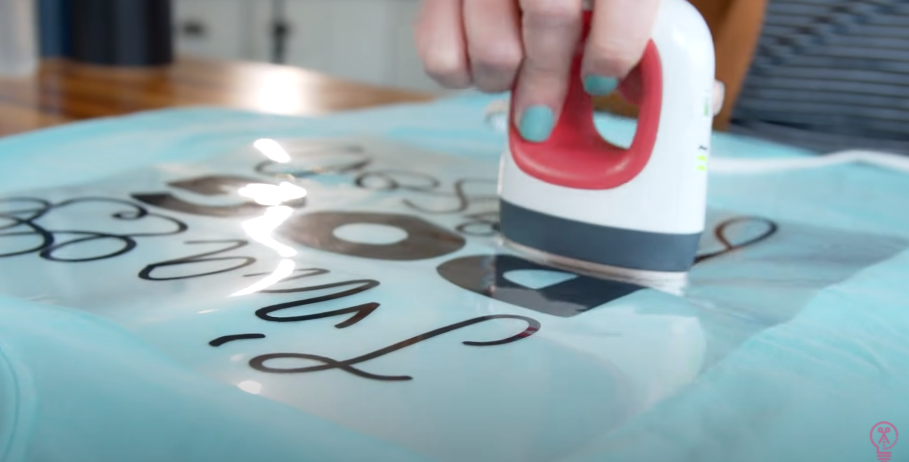 Our Favorite Things about the Cricut Mini EasyPress
1 – As mentioned before, it takes up much less space. If you don't have much crafting space, or need to put your supplies away in between making projects, this is ideal.
2 – We love that our number one recommendation for an EasyPress is the cheapest one! How often does that happen? The price of the Mini puts it in line with a higher quality iron, but gives much better results. It is definitely an affordable solution.
3 – It works really really well. The EasyPress Mini works more quickly than the larger ones. Because of its small size, you can truly get into those detailed areas beautifully and get quick, high-quality results.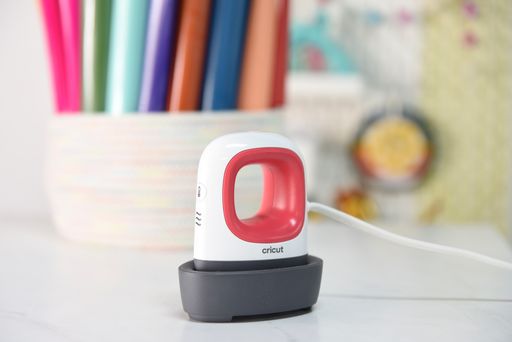 4 – If you want to apply heat transfer vinyl to wood, the Mini gives you much more control. We love using HTV on wood for the best, most professional-looking results and the Cricut EasyPress Mini is the perfect way to apply it flawlessly. Because wood can be slightly warped or have other little imperfections in it, the Mini can get into those areas much better than the large plate of one of the bigger presses. We have never had an HTV on wood craft fail when using the EasyPress Mini.
5 – Besides having more control, you also have better visibility with the Cricut Mini EasyPress. Because it's so small, you can see what you're working on more easily.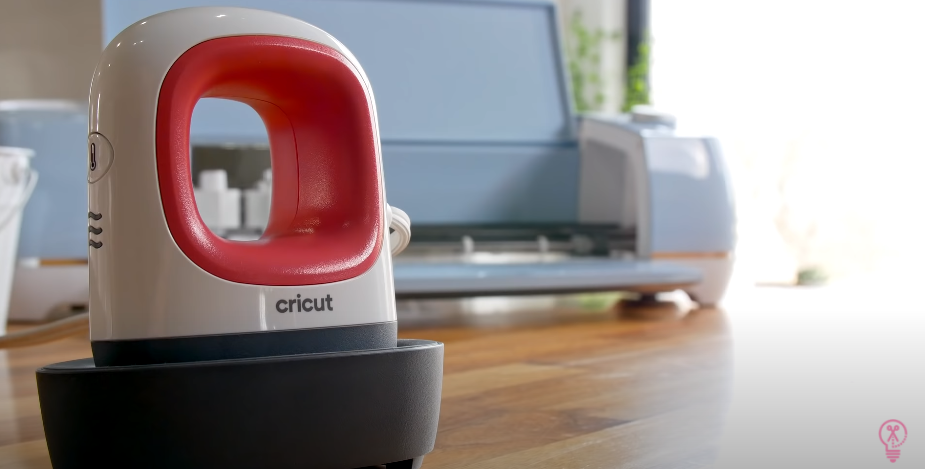 6 – The EasyPress Mini opens up more possibilities for you. Iron-on vinyl on a hat, shoes, nearly anything you can think of – the Mini is perfect for it.
7 – The Mini can do nearly any project that the larger presses can. This means you get an incredible amount of versatility from this little press. This is why we always suggest that you start with this one. Once you have it and use it for a while, you will probably see that it covers all your needs, If you then decide to expand out into working with Infusible Ink or making a lot of printable HTV projects, you can then add in a bigger EasyPress as well.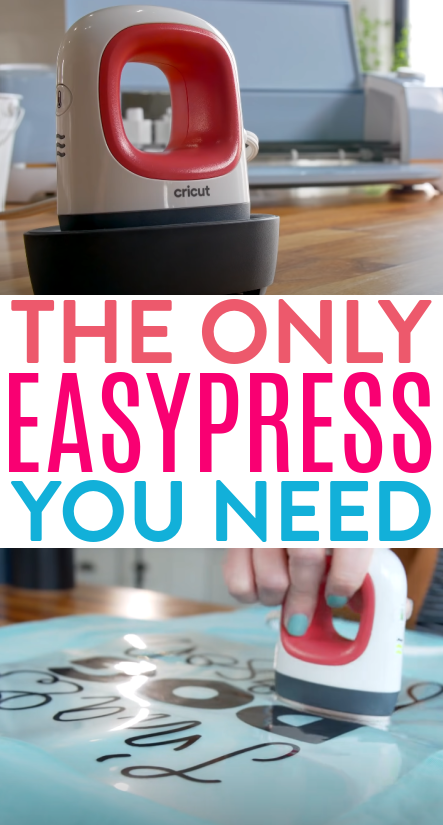 We love the EasyPress Mini for its versatility and ease of use. It has proven to be the best all-around heat press for our craft studio. Recently, we put it to the test against an off-brand mini heat press. Check out the results: Cricut EasyPress Mini vs. Dododum Mini Heat Press.
Meet the Makers Gonna Learn team! Tanner, Rachel, and Courtney are all here because we love diecutting and especially love sharing fun projects and tutorials with fellow makers. We are all great friends and are always having a blast when we are together- you will see this on camera especially during live streams! We are here to inspire and support you in your crafting journey!