Things You Didn't Know You Could Do with Cricut
If you're new to the world of Cricut crafts, you might just think that a Cricut machine is only for die cutting. Really though, it can do so much more! Today, we're going to share some Things You Didn't Know You Could Do with Cricut. Some of these may surprise you!
We love to share great Cricut tips and tricks, especially with those of you who are die cutting beginners. It is our mission here at Makers Gonna Learn to inspire, motivate, and educate you so you can get the most out of your die cutting machine and become a confident Cricut crafter!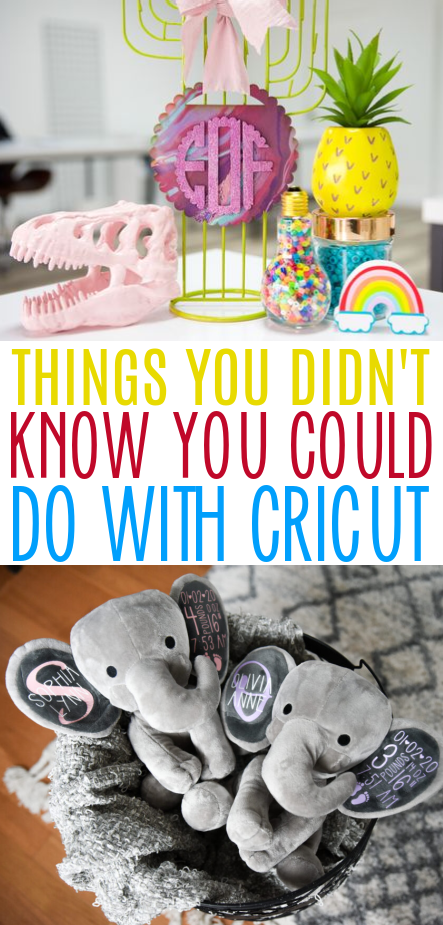 Things You Didn't Know You Could Do with Cricut
Cricut machines are not only for die cutting. Don't get us wrong – we LOVE using them for cutting vinyl and heat transfer vinyl, but they can do so much more. Today, we're going to share some ideas for things you can do with your Cricut machine that will take you beyond the basics of cutting.
Some of this you may have already thought of or known about, but you might just find some that are new to you, especially if you're a Cricut beginner, or you're just exploring the idea of purchasing your own die cutting machine.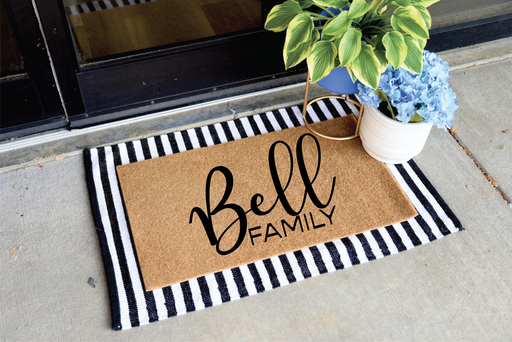 STENCILING
No, your machine can't actually do the stenciling for you, but you can cut out stencils with your Cricut and use them in a variety of ways. Cricut does sell their own stencil material for use with this, but we use regular adhesive vinyl and find it works just fine.
Another option, when working with surfaces like a doormat, is to cut freezer paper with your Cricut and use that as a stencil. It's one of our favorite techniques!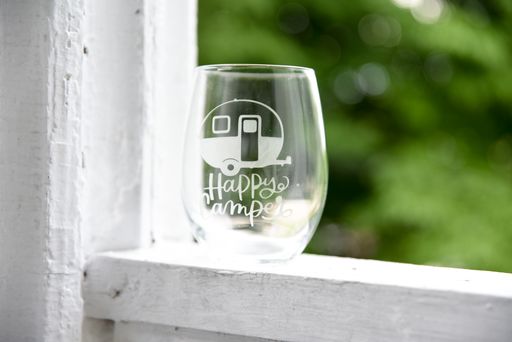 Try out our fun freezer paper doormat technique for yourself. Or how about making a stencil that you can use to etch wine glasses or etch stainless steel tumblers! It's such a great way to add a permanent design to a variety of materials!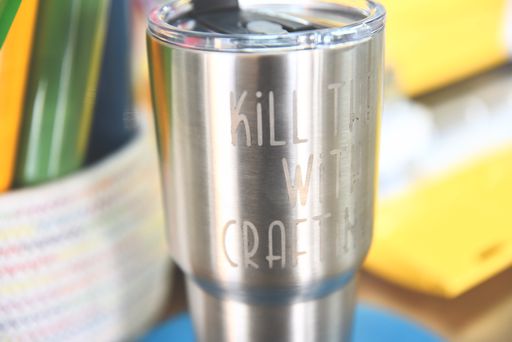 These stenciling ideas can be done with your Cricut Explore or Maker.
CREATING 3D PAPER PROJECTS
Your Cricut can be used to create some amazing 3D paper projects! These projects generally use cardstock that can be cut with either the Cricut Maker or Explore machines. For the occasional project that requires the use heavy chipboard or something else quite thick, you would need to use a Cricut Maker with the deep cut or knife blade.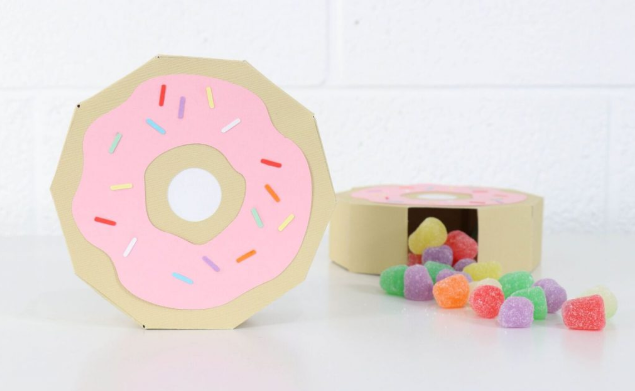 You can make so many fun 3D projects like this donut box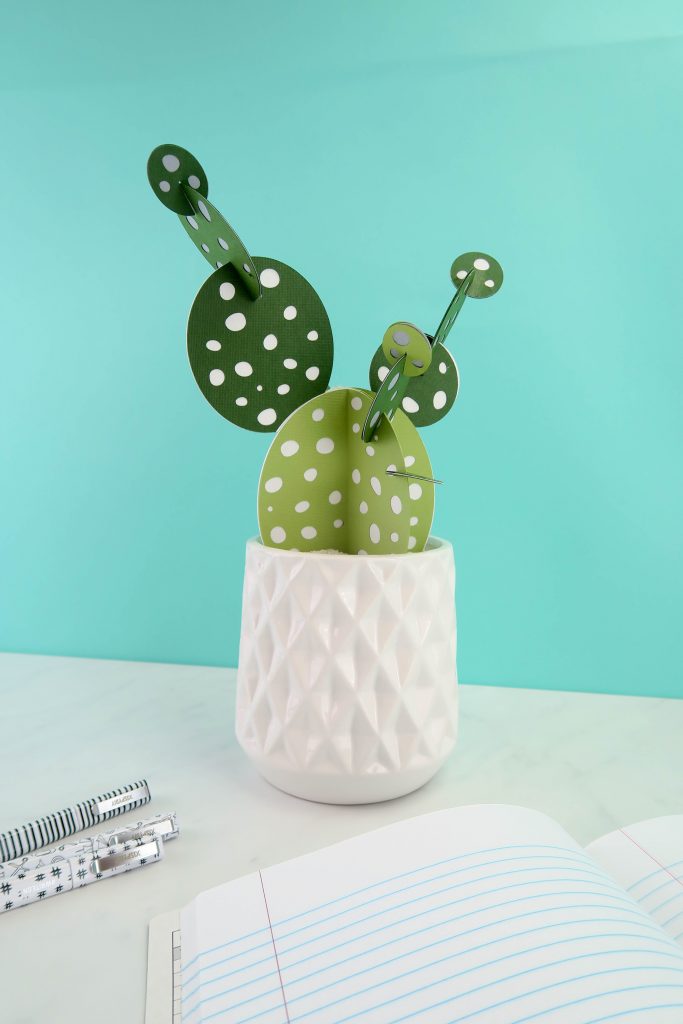 Or this adorable 3D cactus!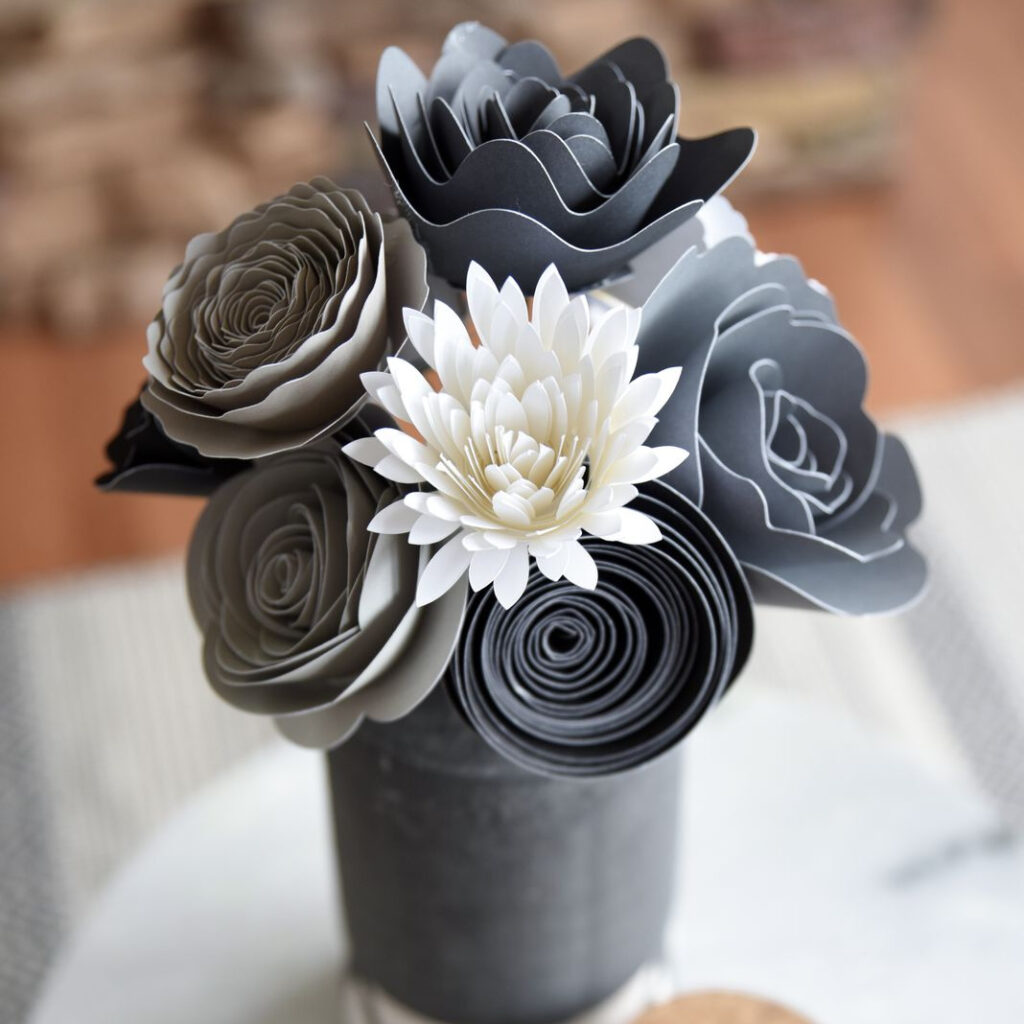 You can even make beautiful flowers with your Cricut!
We have a TON of 3D cut files here, as well as ideas for advanced 3D Cricut projects and 3D mandalas and shadowboxes.

CUTTING THINGS FROM HEAVY CHIPBOARD
Grab your Cricut Maker and your knife blade and cut chipboard to make some amazing projects like these jigsaw puzzles. They make great gifts!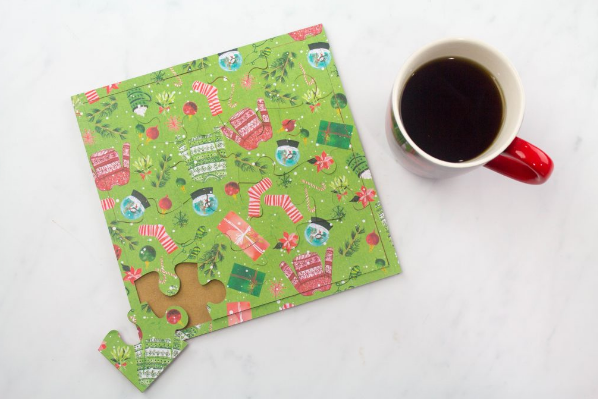 Or how about these marquee letters made from heavy chipboard? They'd be so fun for a teen room, party, or a great way to add a fun decor accent to your home office.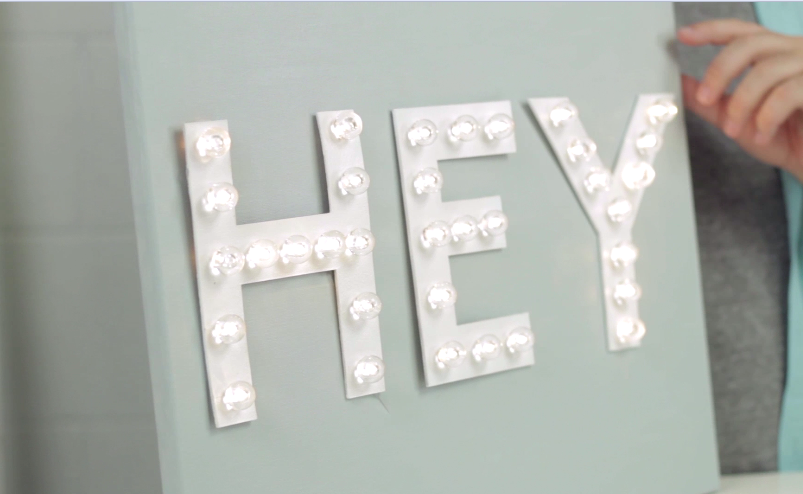 You can even make a DIY clipboard <<<a FANTASTIC teacher gift!
IRON ON STUFFED ANIMALS
Of course you already know that you can cut iron on vinyl with your Cricut machine and apply it to things like t-shirts and sweatshirts, but did you know you can put it on stuffed animals too? You don't want to use anything too plush or textured because it can be difficult to get the HTV to adhere well to it.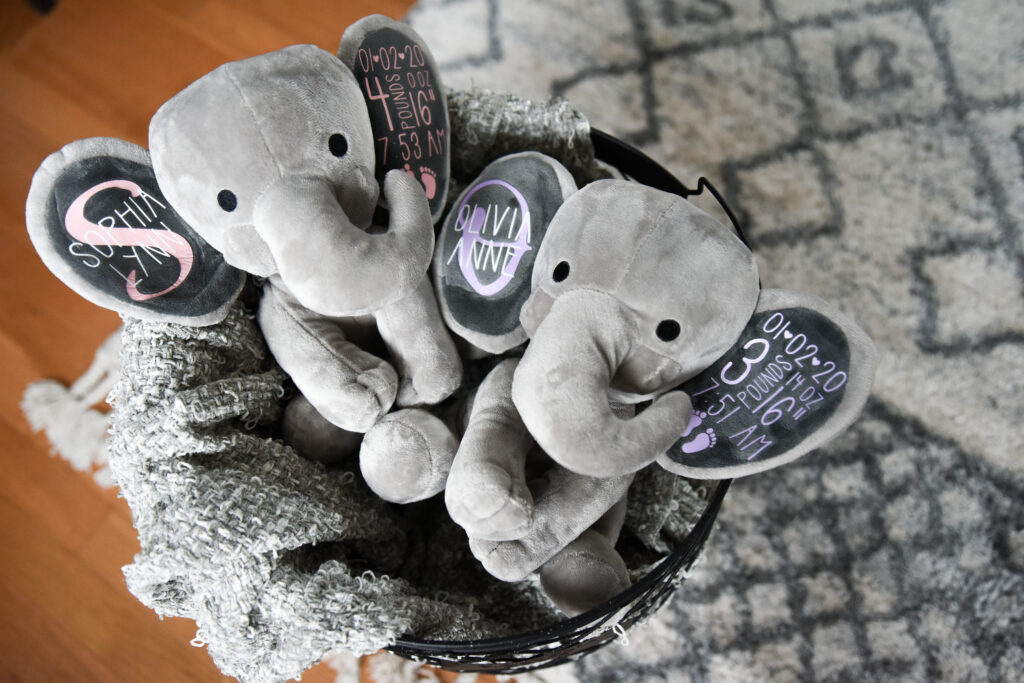 We have a couple of great stuffed animal projects you should check out! Check out this this teddy bear with the fun design in the tummy! Or to make the birth stat elephant, check out the video below:
CUTTING FELT
Yes, you can cut felt with your Cricut machine and no, you don't have to have a Maker and rotary blade. You can make felt flowers and turn them into a wreath, a crown, or add them as embellishments.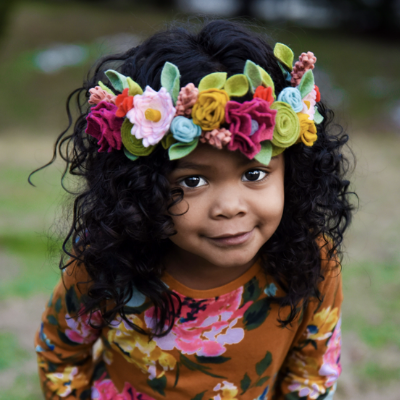 Make some felt banners, Christmas ornaments, or cuddly toys for the little ones. There are SO many things you can make with felt and your Cricut machine will make it so much easier.
USE YOUR CRICUT FOR SEWING PROJECTS
You might already know that you can cut fabric with your Cricut Maker, but did you know that we have a fantastic workaround for cutting fabric with your Cricut Explore too? Just think of all the amazing sewing projects you could make!
You can make these adorable Disney ears!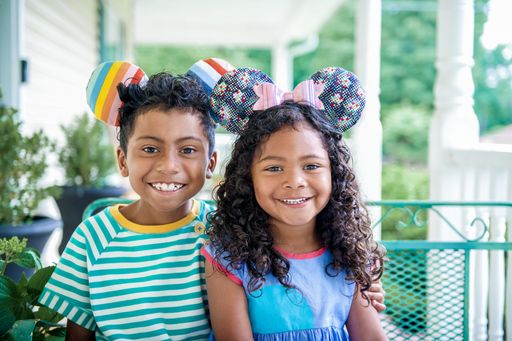 Sew an adorable and practical purse.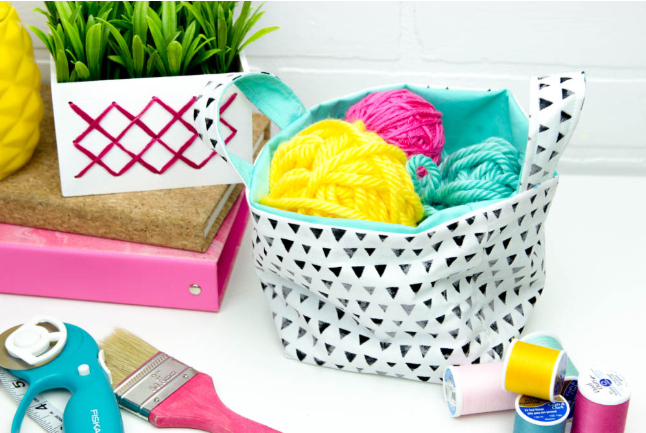 Or how about sewing a super cute baby bib?
CUT LEATHER
Yes, you can cut genuine leather with your Cricut Maker and your knife blade. For thinner faux leather (such as the kind that Cricut sells), you can use your fine point blade with your Maker or your Explore.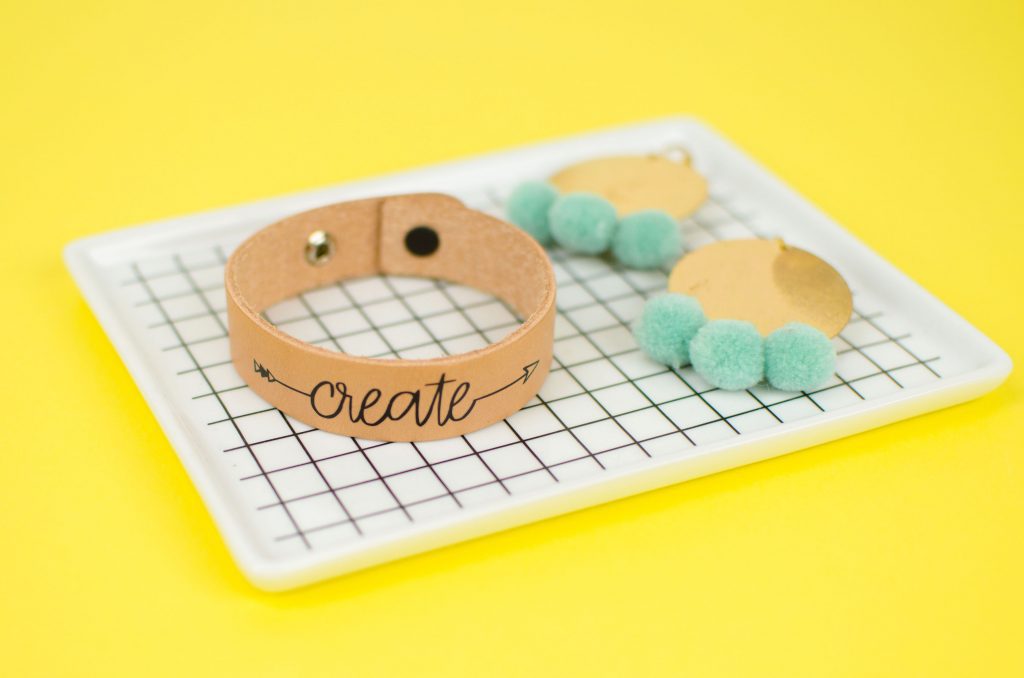 These leather bracelets are a fun idea and make a great gift! Check out these earrings too –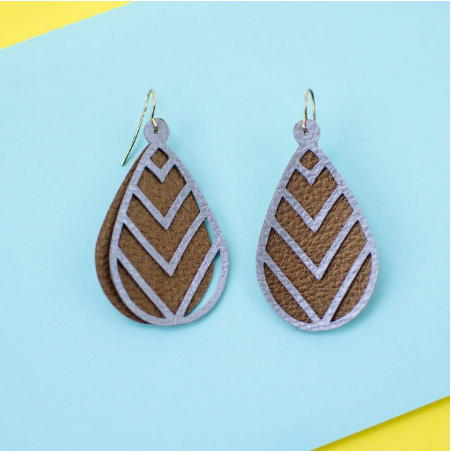 Try making layered leather earrings, faux leather earrings in fun designs, and even these adorable tassel earrings.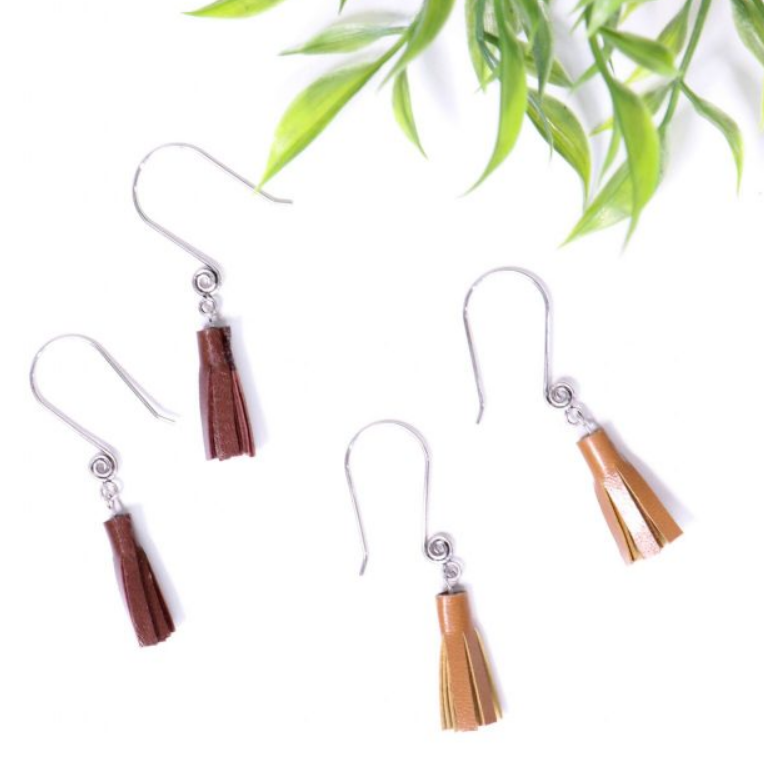 It's not just jewelry that you can make with leather and your Cricut machine. The possibilities are wide open. We have a fun idea for making a leather keychain and a beautiful leather bookmark too. What else would you make with it?
ADD HTV TO STRETCHY FABRICS
You might already know about using heat transfer vinyl on all kinds of fabrics and then tried it on a really stretchy fabric and had a big craft fail. It's true. You can't just use any iron-on vinyl on stretchy fabrics like a bathing suit.
BUT, did you know that you can use Cricut Sportflex on stretchy fabrics? It works like a dream!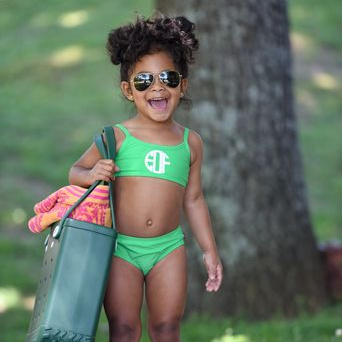 Check out this tutorial on how to use Cricut Sportflex on a bathing suit and you'll see just how easy it is to use!
DEBOSSING WITH YOUR CRICUT
With the Cricut Maker and the debossing tool, you can create some beautiful designs! You might be wondering what the difference between embossing and debossing is. Embossing creates a raised design while debossing creates an indented design.
The debossing tool can be used on cardstock, Kraft board, leather, and basswood. It's a great way to add some depth and texture to your project. Check out this idea for debossing leather for more information.
CREATE DESIGNS FOR SUBLIMATION OR USE INFUSIBLE INK
Sublimation is HUGE right now and so many people want to start making sublimation projects. Your Cricut machine can make this so much easier!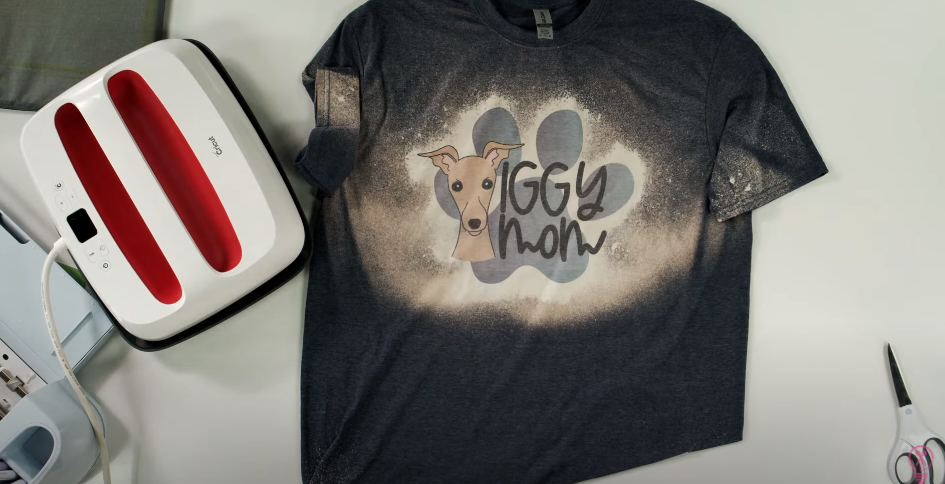 Check out these adorable bleached sublimation shirts!
If you're not ready to invest in what you need for sublimation yet, you can always use Cricut Infusible Ink. Even if you're an old pro at using infusible ink, you might not know that you can use Infusible Ink on wood!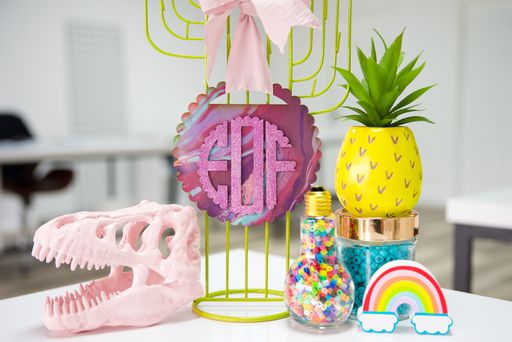 With the new Cricut Mug Press, you can make beautiful Infusible Ink designs on mugs too!
Create mugs in the Cricut Mug Press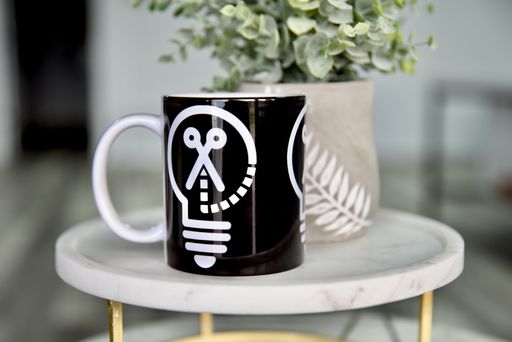 YOU CAN WRITE AND DRAW WITH YOUR CRICUT
This is a game-changer. Instead of cutting out your designs, you can draw and write with your Cricut Maker or Cricut Explore. Some of the things we like to do with pens and markers in our Cricut machine is addressing envelopes, writing on a greeting card, and even writing inside a premade card
MAKE MONEY WITH YOUR CRICUT
This is something you may not have considered but if you really love creating die cutting crafts, why not use your Cricut to make money! You could do it simply to make a little extra money or work on creating a full-time business. We can help with our Design Make Sell course too!
More AMAZING ideas for using your Cricut in creative ways: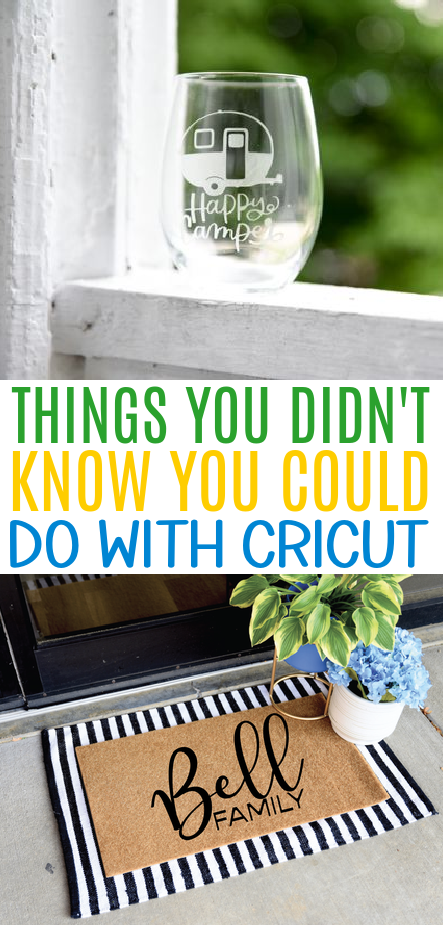 Tanner, Courtney, and the rest of the Makers Gonna Learn Team are all here because we love die-cutting and especially love sharing fun projects and tutorials with fellow makers. We are all great friends and are always having a blast when we are together- you will see this on camera, especially during live streams! We are here to inspire and support you in your crafting journey!