Tips for Making Your First Cricut Project
You got a brand new Cricut machine – congratulations! You're probably really excited, but maybe a bit overwhelmed too. There are so many fun ideas to choose from and now you need some tips for Making Your First Cricut Project.
We've got you covered. We'll go through our best tips for your very first die cutting craft project and show you some ideas for the best types of projects to choose below.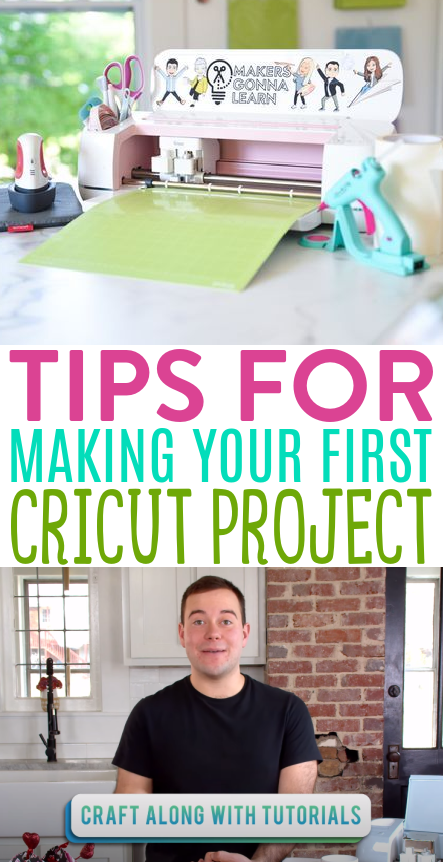 Tips for Making Your First Cricut Project
Let's begin with something that's really important. Why did you buy your Cricut? What motivated you to invest your money into a Cricut machine?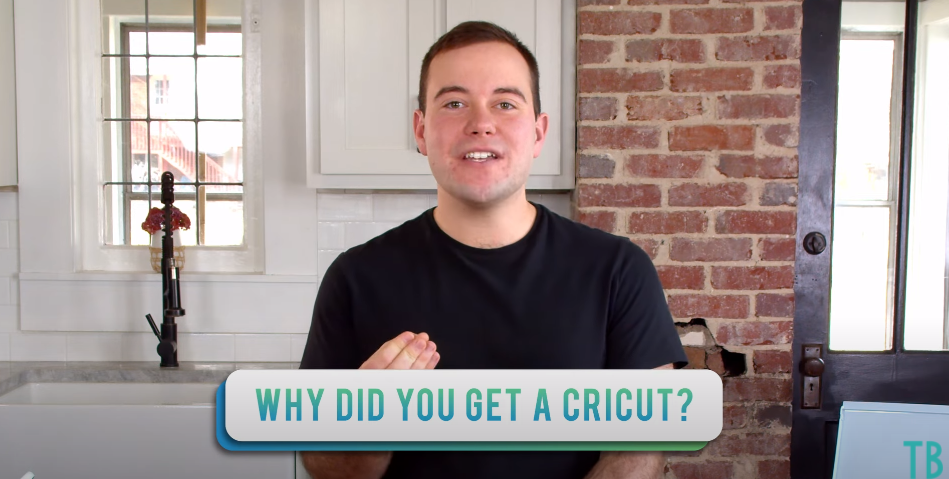 Most of us saw some projects and thought, oh I really want to make that too! We were inspired to get our own machine because of those projects! So, this is definitely where you should begin when it comes to making your first craft project.
Making something that you love is the best way to motivate yourself to overcome any hesitation or frustration! Cricut offers the materials and tutorial for a specific project (making a card) to get started, but if that really doesn't inspire you, feel free to choose something that does.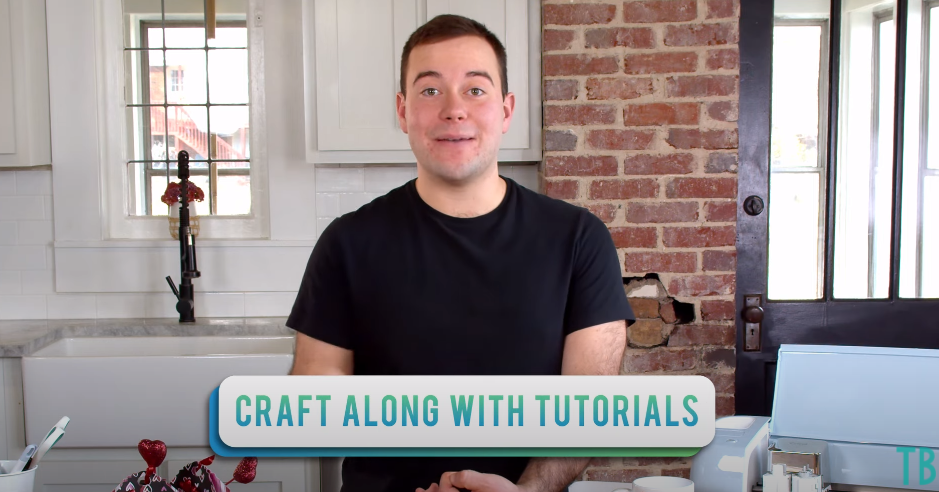 Craft Along with Tutorials
We make a lot of video tutorials. One of the reasons we love making them is because they can be so helpful, especially for beginners. We highly recommend that you find a video tutorial for a project that you love and follow along with it.
You can pause it as often as you need to. Rewind it. Go over sections more than once until you get it just right. It's such a great way to learn something new!
We highly recommend our 30 Day Master Your Cricut challenge, which has received rave reviews from those who have worked their way through it. It's a great way to go step by step through how to use your Cricut and best of all, it's free as part of our yearly membership.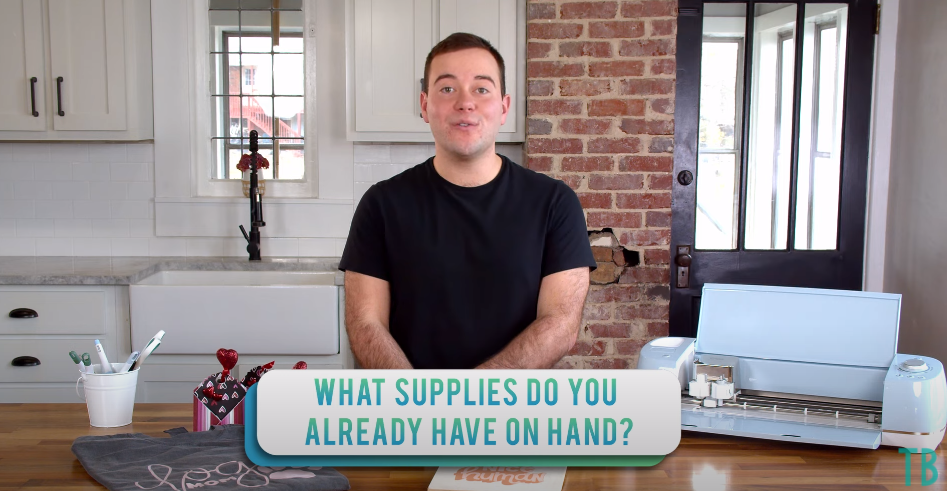 What Supplies Do You Already Have on Hand?
It's a great idea to consider what supplies you already have on hand before planning your first Cricut project. The craft possibilities are endless when it comes to making things with your die cutting machine and that means that the craft supplies needed could be endless too.
Narrow down what you want to make. Think about what you already have available for use. For example, maybe you knew that you wanted to make some vinyl projects so you ordered a roll of vinyl. Just with that, you can make so many different types of projects: car decals, mugs, stencils for painting, and so much more.
Start with what you have and make a few projects. Find out what you really love making and master it before moving on to others.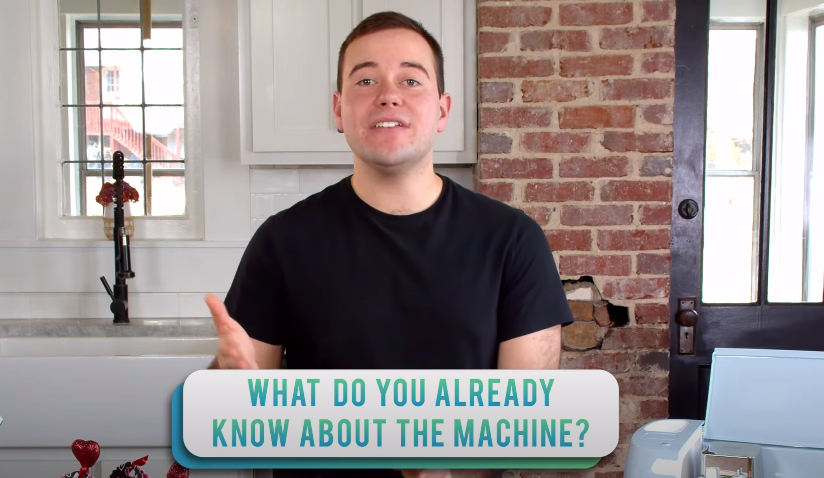 What Do You Already Know about the Machine?
You don't want to start a new craft project without having some know-how behind it. Watch some of our Youtube videos and learn more about the tools and techniques involved. Having some background knowledge helps build confidence and can increase your chances of success.
Pro tip: No matter how many videos you watch and how much you learn, you will experience a craft fail from time to time. We all do! Just be sure to give yourself grace and try again. A failure is just a stepping stone to success and you will learn from each one.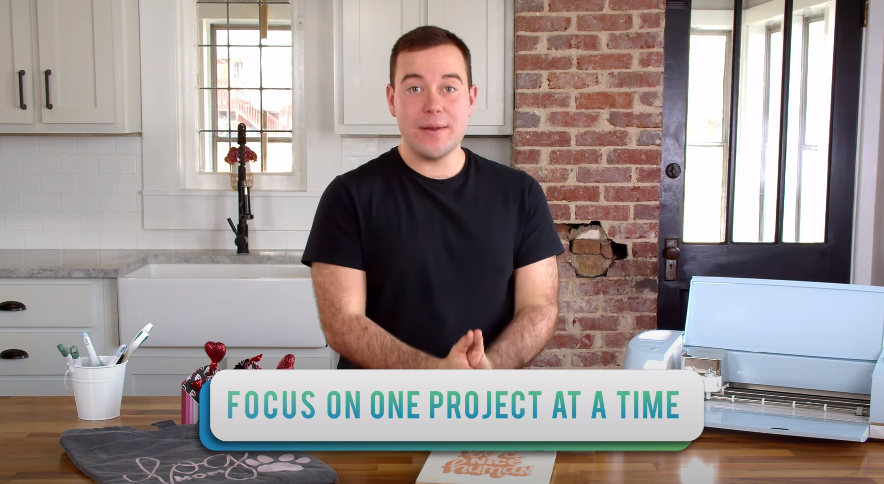 Focus on One Project at a Time
It's easy to see so many different projects that you want to make and have a hard time choosing which one to start with. So, then you start one and before that's even finished, you start a new one. And then another new one.
As much as it can feel temporarily satisfying to start something new, you never get that feeling of accomplishment in seeing one project all the way through to completion. Focus in and finish one project at a time.
This will help you master your skills and be better motivated for your next craft project! When you have more Cricut crafting experience, you will likely be able to manage 2-3 projects at a time (working on one while the other one dries and so on), but for beginners, this can result in frustration.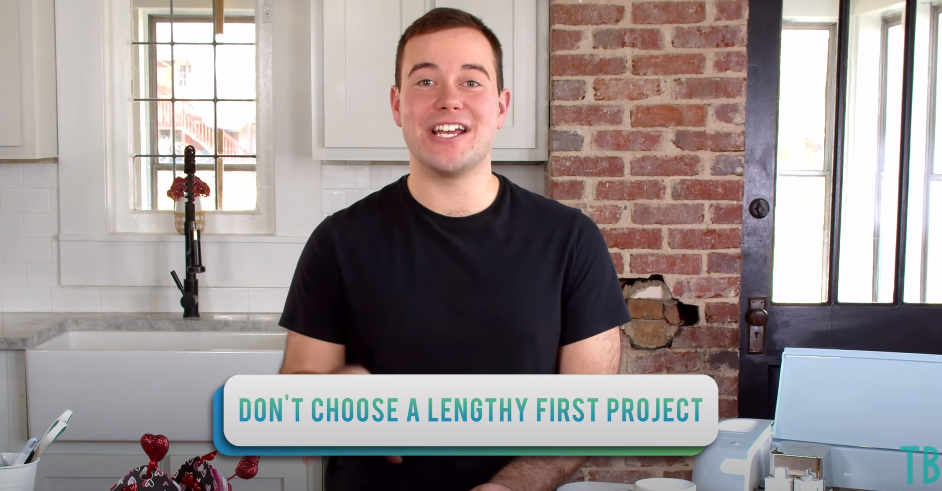 Don't Choose a Lengthy First Project
One layer t-shirts are a great first project to choose. They are quick and easy to make and don't have a lot of steps to them. If you choose a really long, involved craft project, it's easier to get confused or frustrated and lose motivation.
We like making wearables as a first project too, because let's face it, who doesn't want to be able to show off their amazing creations? Make it today and show it off tomorrow!
We can't wait to see what you make! Be sure to share it on social media and tag us using hashtag #MakersGonnaLearn!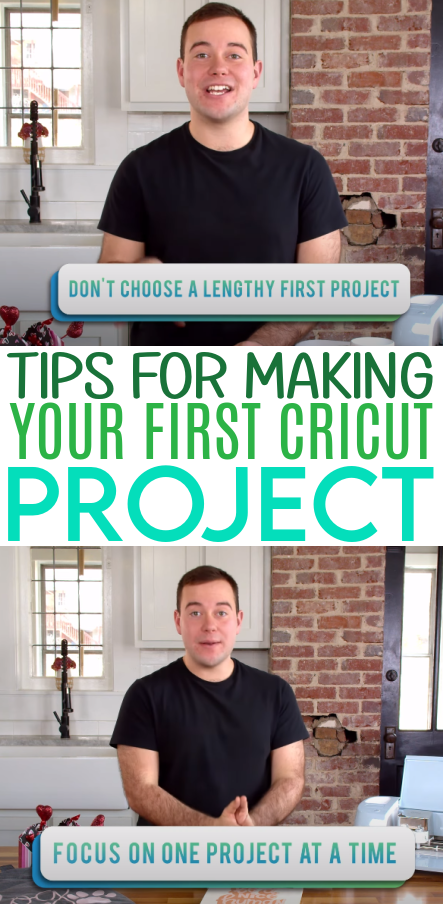 Tanner, Courtney, and the rest of the Makers Gonna Learn Team are all here because we love die-cutting and especially love sharing fun projects and tutorials with fellow makers. We are all great friends and are always having a blast when we are together- you will see this on camera, especially during live streams! We are here to inspire and support you in your crafting journey!