Ultimate DIY Cricut Craft Room Transformation
It's time for the Ultimate DIY Cricut Craft Room Transformation!
As you may know, we recently moved our Makers Gonna Learn craft studio from a home basement to its own separate location. It's perfect for allowing the whole team to work together. That left me without a craft room in my home though!
As you can imagine, that is not going to work for me. I need a space for creating! So, this Ultimate DIY Cricut Craft Room Transformation is the result of us turning a small nook in my home into the crafty space I needed.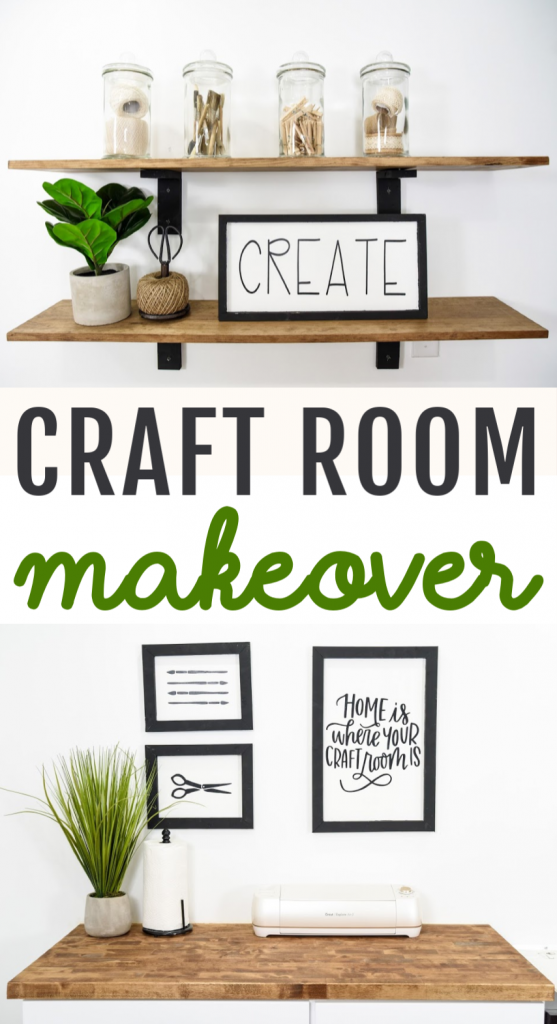 Ultimate DIY Cricut Craft Room Transformation – Perfect for Small Spaces!
Check this out and get inspired for your own craft room makeover!
In this video, we're showing you exactly how we put my new crafting space together. It only took us a few days and I'm just so excited about the results!
One of the best things about setting up this farmhouse craft space is that it really doesn't take as much as you might think. Begin by taking stock of the space you're working with.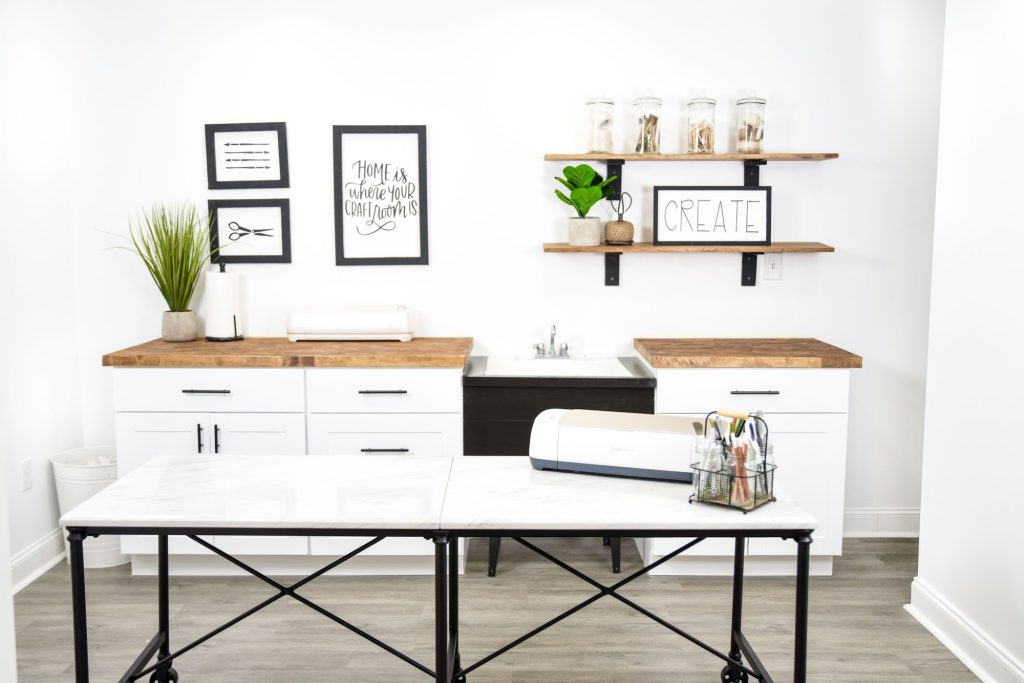 UTILITY SINK AREA
Take note of anything you're going to need to work around. For us, it was a large utility sink. We headed to our local home improvement store to find ideas.
We chose 3 cabinets to frame out the sink and added a counter top to make them a functional space as well. Don't forget to look for knobs and handles to allow you to really customize your space and really fit your vibe.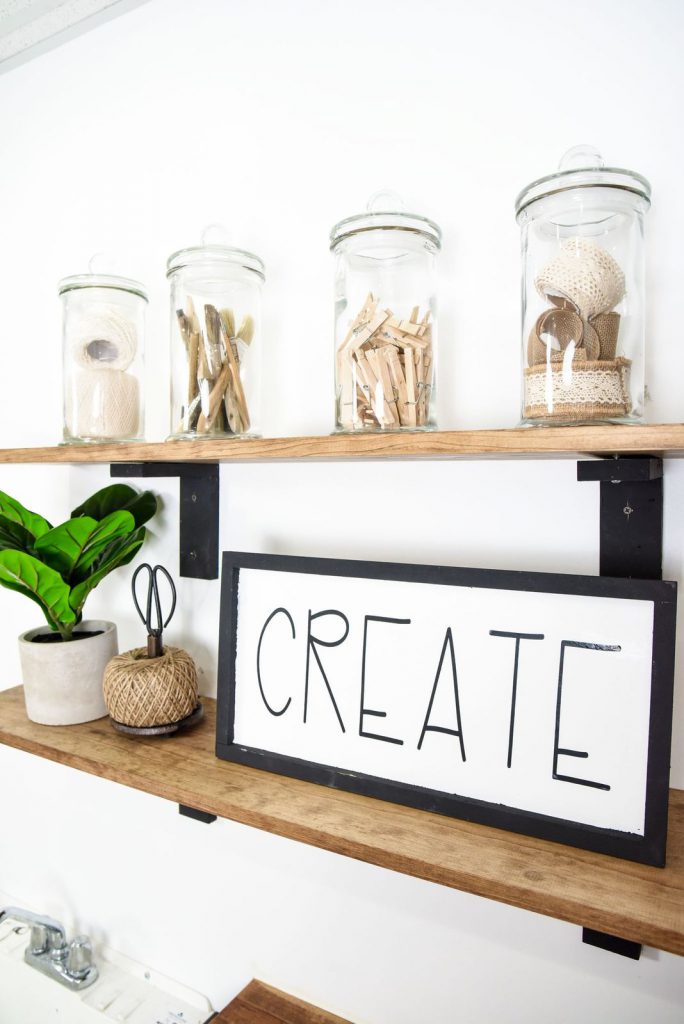 OPEN SHELVING
For the open shelving, we used 2 by 3's to create custom shelf brackets. Then we could add our stained pieces of wooden shelving right on top of them and screw them in place.
This gave us some really affordable, but beautiful custom shelving to use as storage space as well as for adding some decorative accents.
UTILITY SINK
As you know, utility sinks aren't very attractive and stylish looking so we wanted to find a way to make ours blend in with our aesthetic. We painted 1 by 4's black and attached them to the front of the utility sink.
We also painted the sink's legs black to help them blend in. This took the sink from utilitarian to that farmhouse look we were trying to achieve.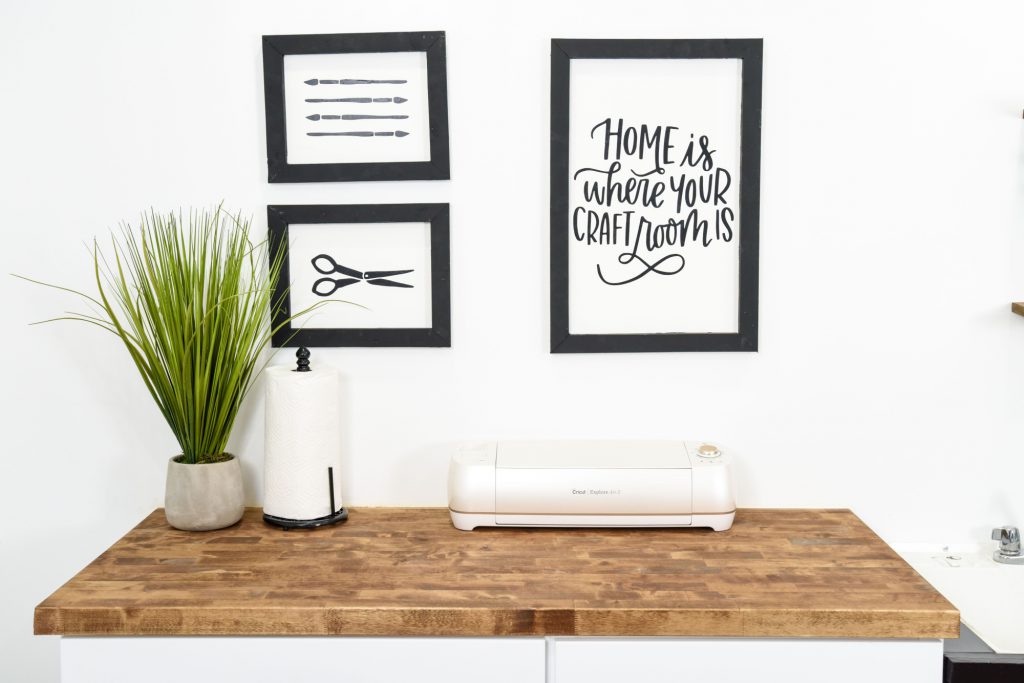 WOODEN FRAMES
Check out these beautiful frames we made. Yes! We made them ourselves using the techniques we teach in our amazing Building Wooden Frames Masterclass.
After building these frames (they're so quick and easy to make!), we could then use craft sayings and graphics from our Makers Gonna Learn cut files.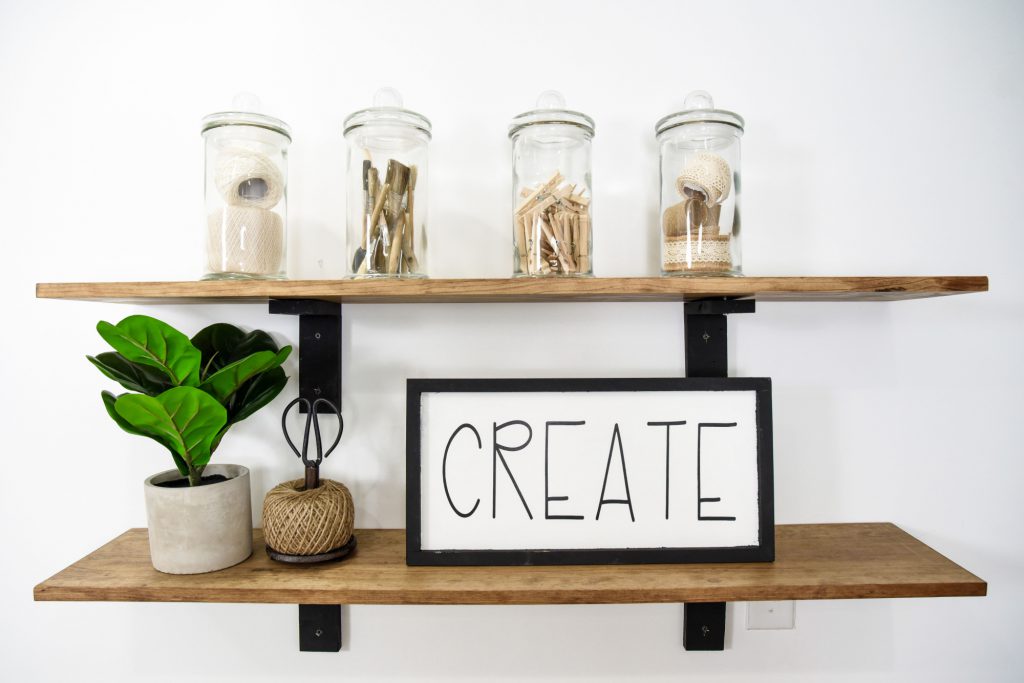 CREATE SIGN
For the "Create" sign, we used our amazing fonts from the Makers Gonna Learn membership. With so many great fonts to choose from, you can type out whatever word or saying you want!
Frames like these make fantastic accents for your craft room! Best of all, you can use ready-made cut files for them or design your own. It's such an inexpensive way to create home decor.
COST BREAKDOWN FOR THIS ROOM:
Counter tops: $269 – for the butcher block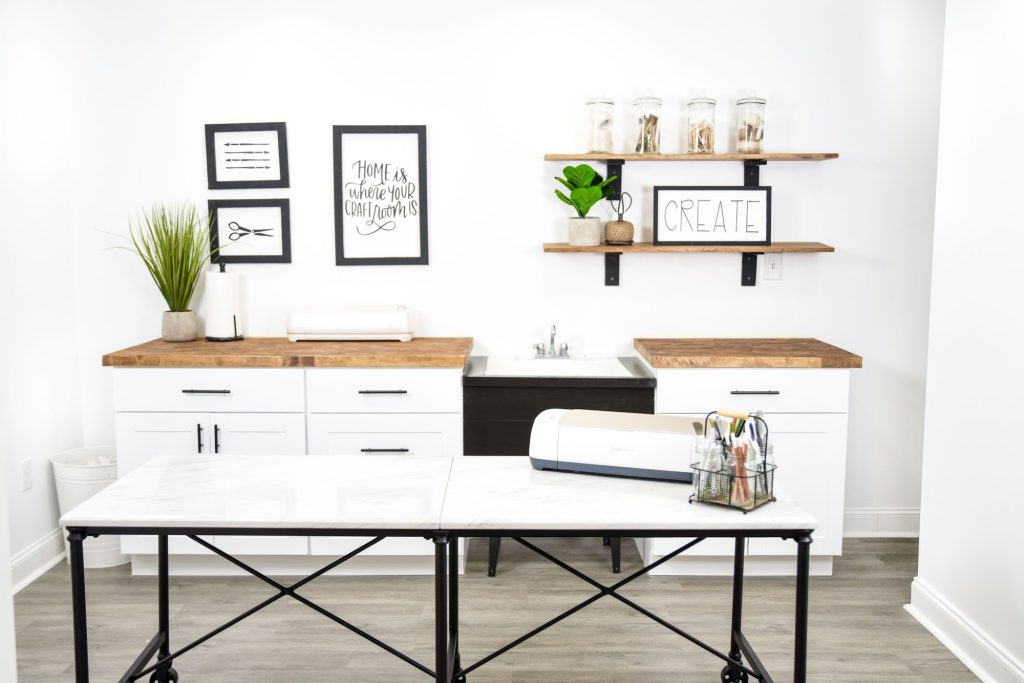 Rolling craft table: $303 – This was a splurge because of the faux marble top, but it fit our needs and vibe perfectly.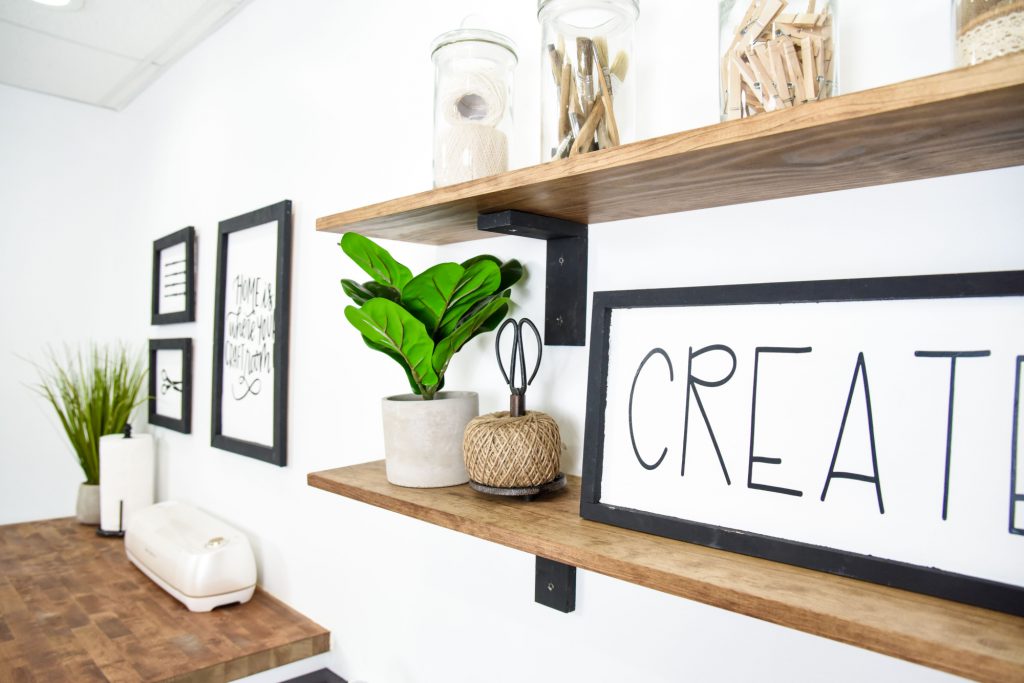 Wooden shelves: $25 – we saved a lot here because we made the shelves and brackets ourselves.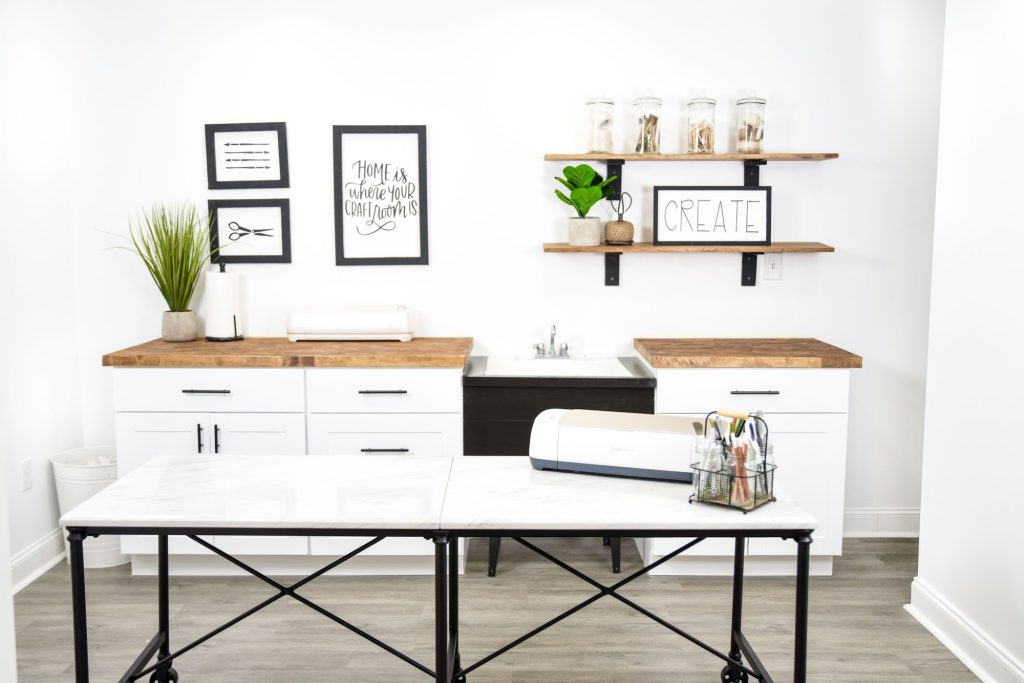 Cabinets: $628 – this was another splurge but we think it was worth it because they look custom!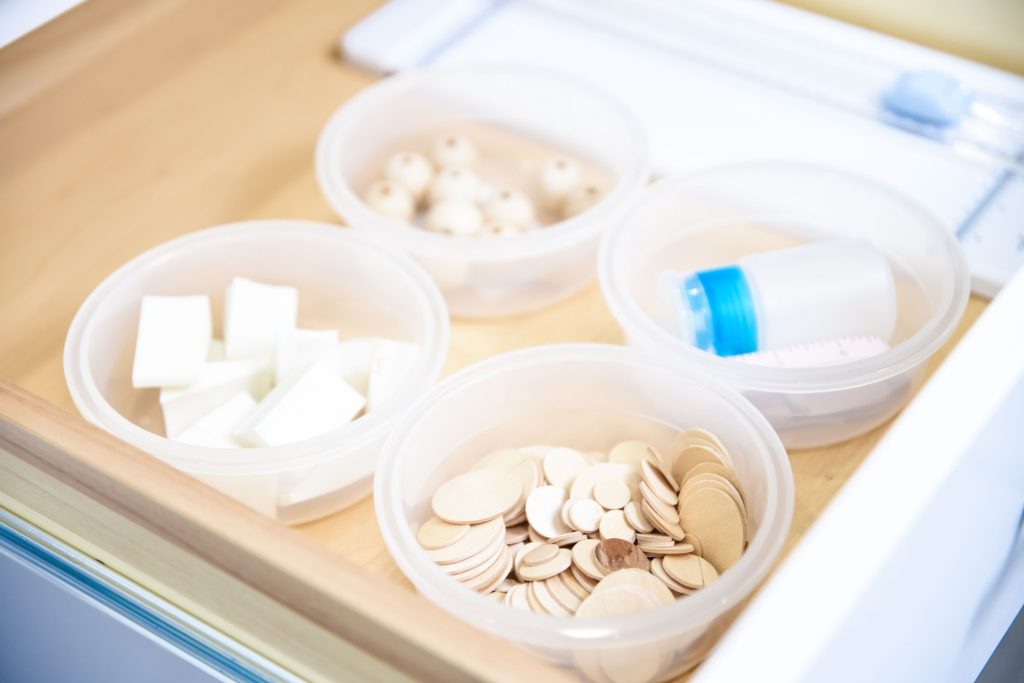 We found that ones with drawers were more expensive but they are incredibly handy in a crafting space.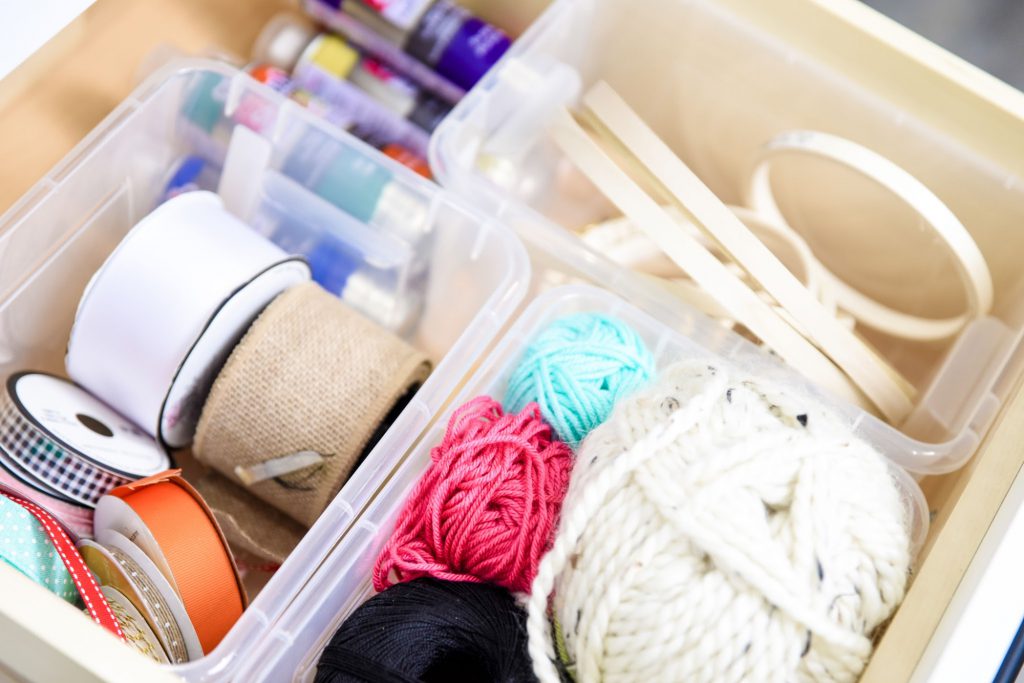 Add some inexpensive plastic containers to section off the drawers and sort your craft supplies into them.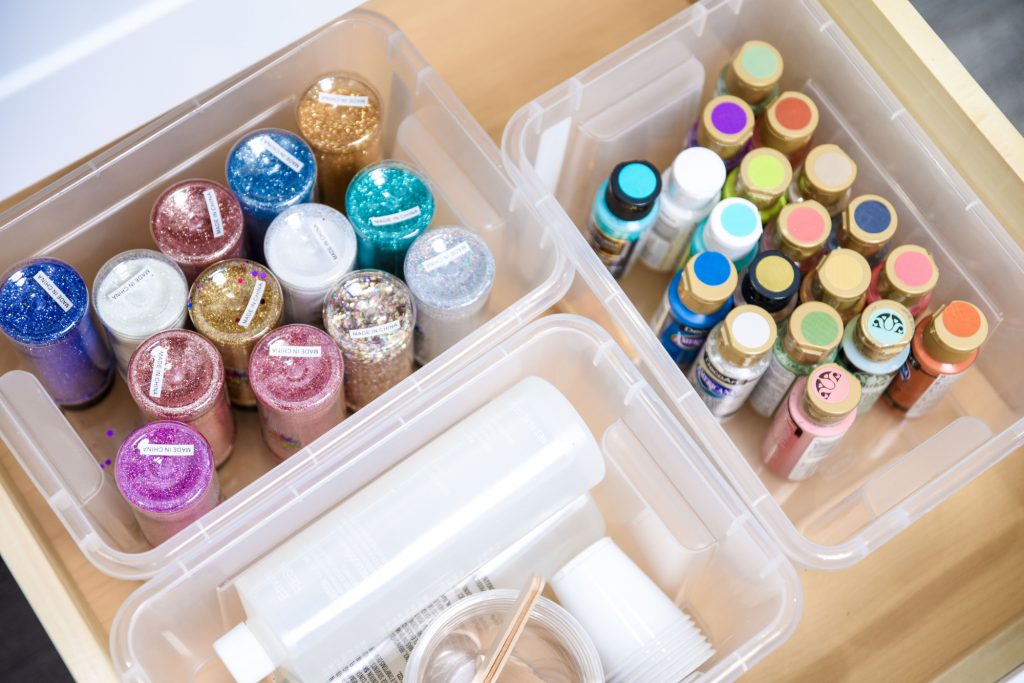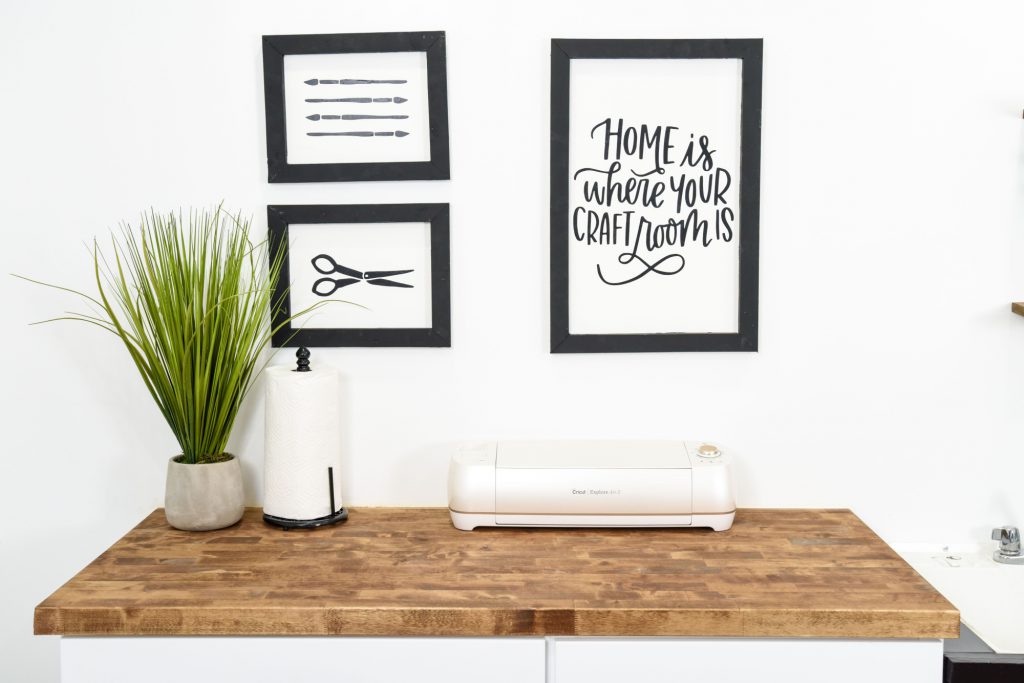 Decor items: $250 – this includes any of the decor pieces, the handles and knobs, paint, stain, and sealer. Remember to use what you have from around your house first before going out to buy anything.
TOTAL COST: $1200-1400
ORGANIZING YOUR CRAFT SPACE
You've done all this work to create a beautiful space to work in. Now you want it to stay looking beautiful and easy to use!
Our favorite helpful tips for getting and keeping your craft space organized: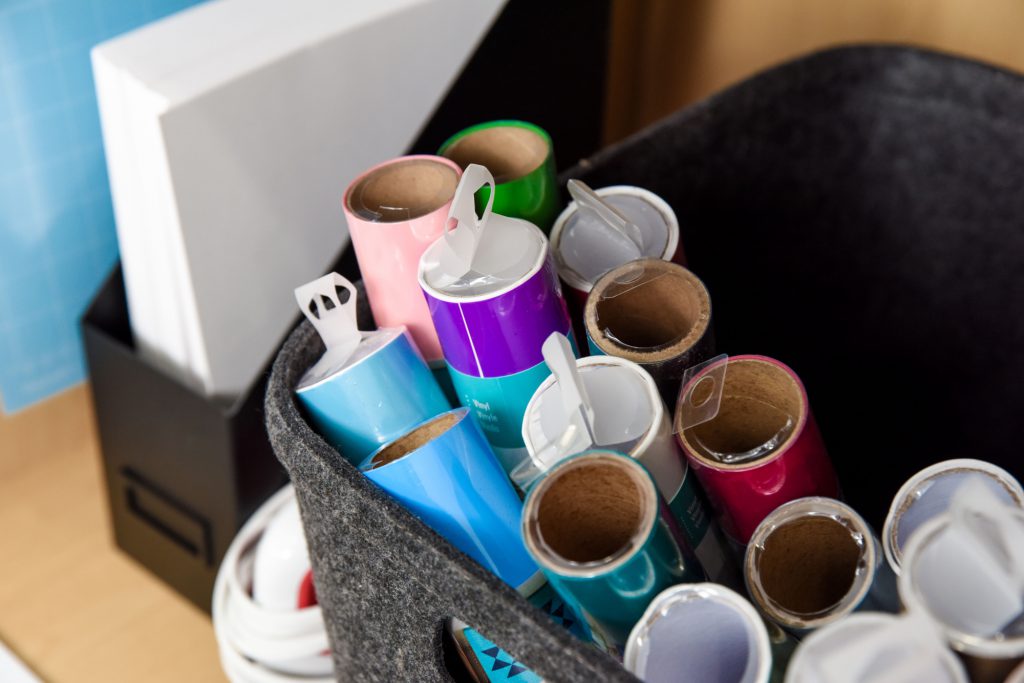 Keep like items together. There are different ways to do this based on how you craft. You could keep all your adhesives together in one place and all your paints and stains together in another. Or you might want to keep all the items you need for frame-building together.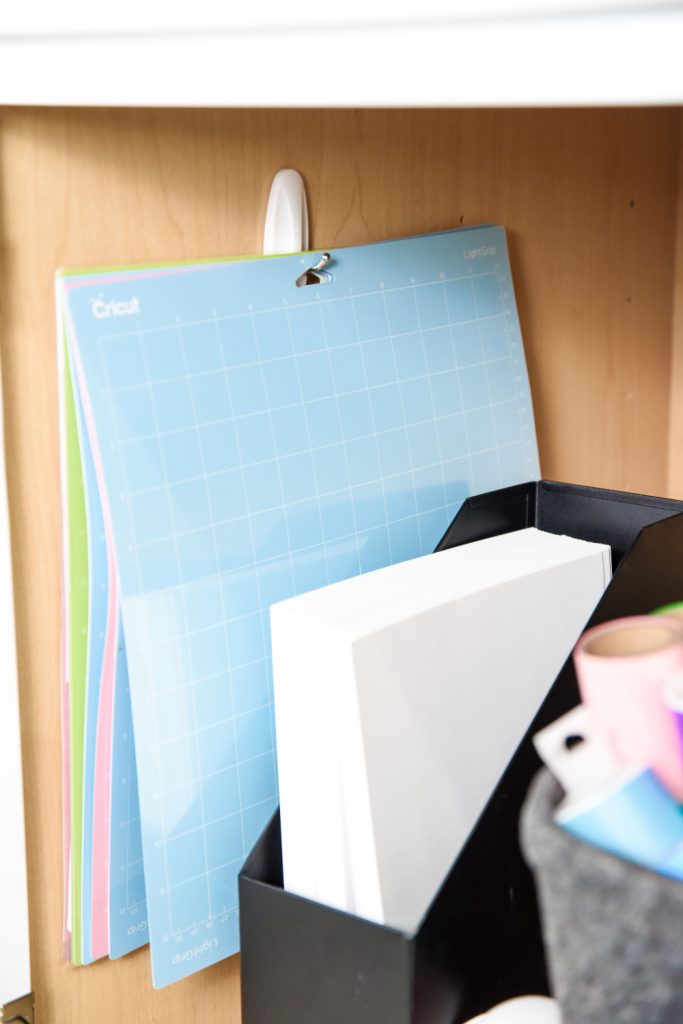 Make sure that everything is quickly and easily accessible so you can get crafting whenever you want. No more delays searching for missing craft materials!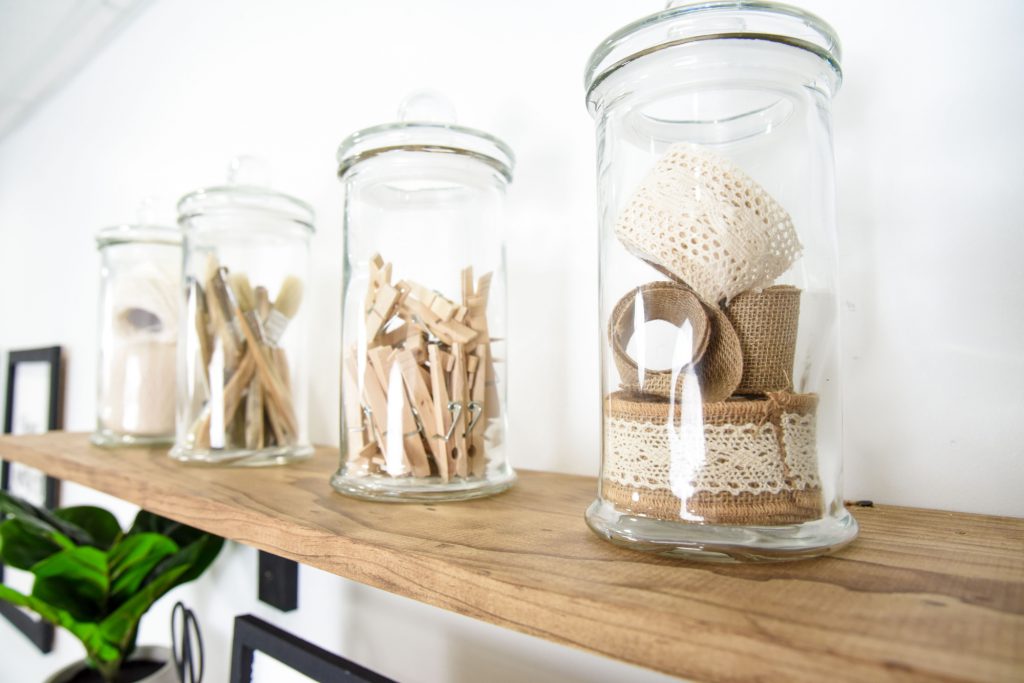 Decorate with supplies you actually use. These items can do double duty being functional and attractive. It's a great way to save money!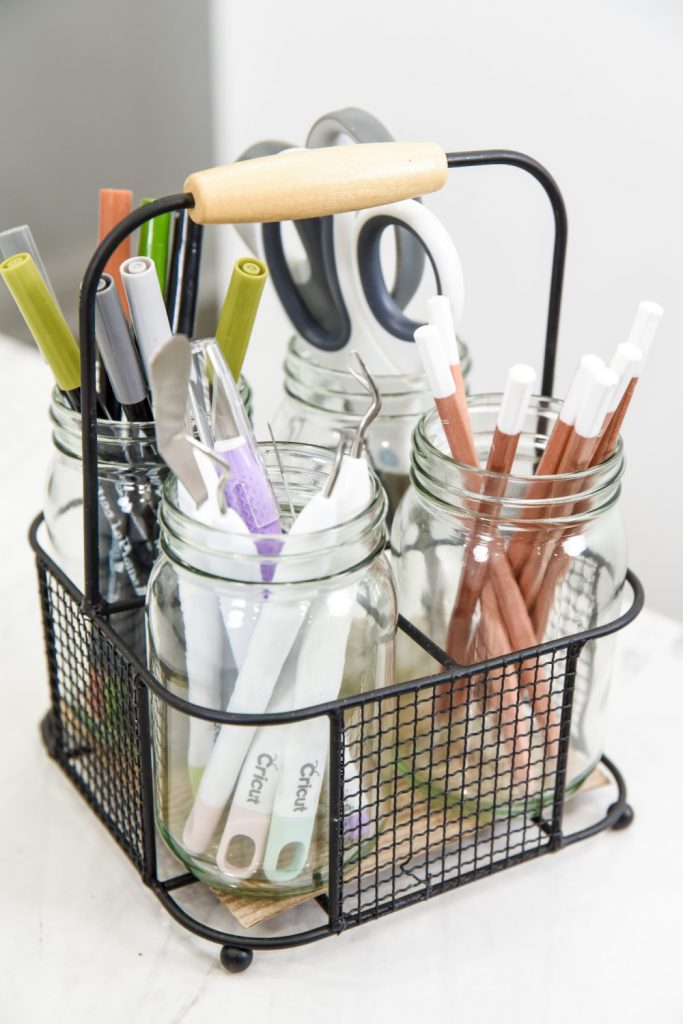 Shop your home first. Look at items with a different eye. We took a kitchen utensil holder and repurposed it to hold our crafting tools.

Tanner, Courtney, and the rest of the Makers Gonna Learn Team are all here because we love die-cutting and especially love sharing fun projects and tutorials with fellow makers. We are all great friends and are always having a blast when we are together- you will see this on camera, especially during live streams! We are here to inspire and support you in your crafting journey!