Ultimate Print then Cut Guide
Whether you're a die cutting beginner or seasoned crafter, you may not have tried creating a Print then Cut project. We love using our Cricut machine for making stickers and other printable projects. If you're just getting started with it, or if you want to take your crafting to the next level, we have put together the Ultimate Print then Cut Guide.
From creating your design to printing and cutting, applying it to your surface material, and finally, sealing your design, we will show you everything you need to know. With Print then Cut, you can create beautiful, colorful designs and use them on mugs, signs, t-shirts, and so much more. You can even make stickers with your Cricut machine!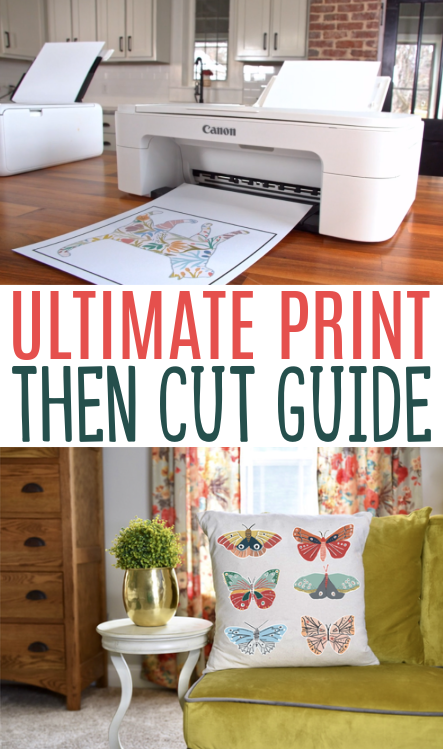 Ultimate Print then Cut Guide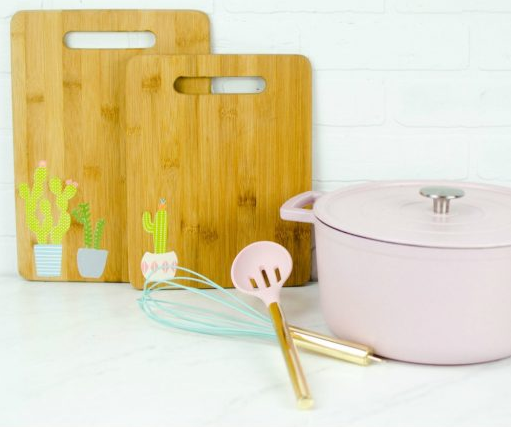 What is Print then Cut?:
Print then Cut is a technique where you first print out a design from Cricut Design Space using your printer. Once it has been printed, you can then place that printed design on your cutting mat and load it into your Cricut machine for cutting.
When your design is printed, Cricut will also add sensor lines (also known as registration marks) around the design. When you load your design onto your mat and then into your machine, the Cricut will "read" those marks and it will tell the machine exactly where it should cut.
You can use a printable file already designed to use with Print then Cut or you can take any SVG and turn it into a Print then Cut by flattening it.
This article on How to Turn any Cut File into a Sticker will help explain the full process to you if you want to turn an SVG cut file into a Print then Cut file.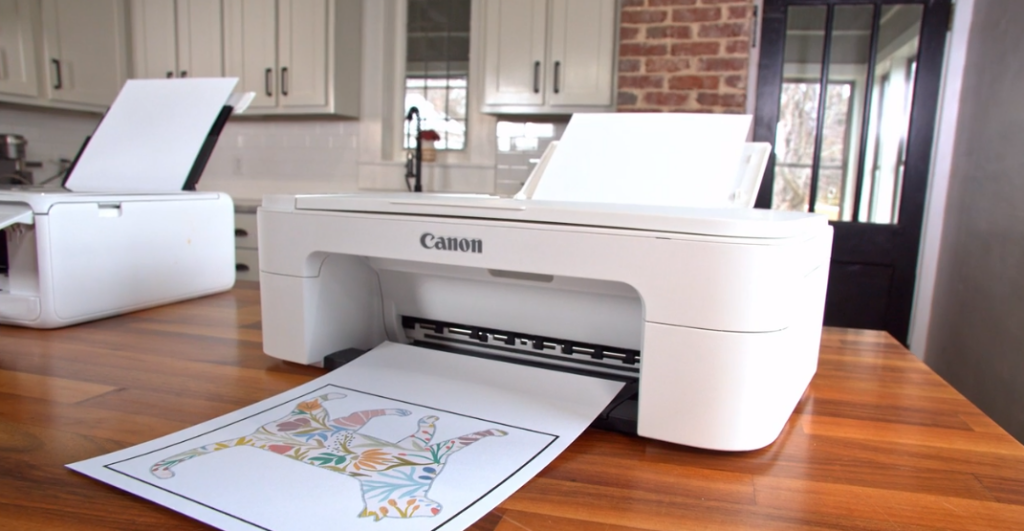 Best Printers for Print then Cut:
Before we begin talking about how to make Print then Cut craft projects, you might want to check out our printer comparison. This shows you 3 different printers that work well with printable crafts and shows you the pros and cons of each one.
We prefer a printer that is top loading. This type seems to work the best with the types of materials used for Print then Cut designs as it doesn't have to travel as far through the machine, making a lot of bends and turns that can result in printer jams and other issues.
An inkjet printer is highly recommended. Although you can make some Print then Cut projects with a laser printer, you will be more limited in materials that you can use with it. We have more options and get better results with an inkjet.
Find a more in-depth analysis at the article and video here: The Ultimate Cricut Printer Comparison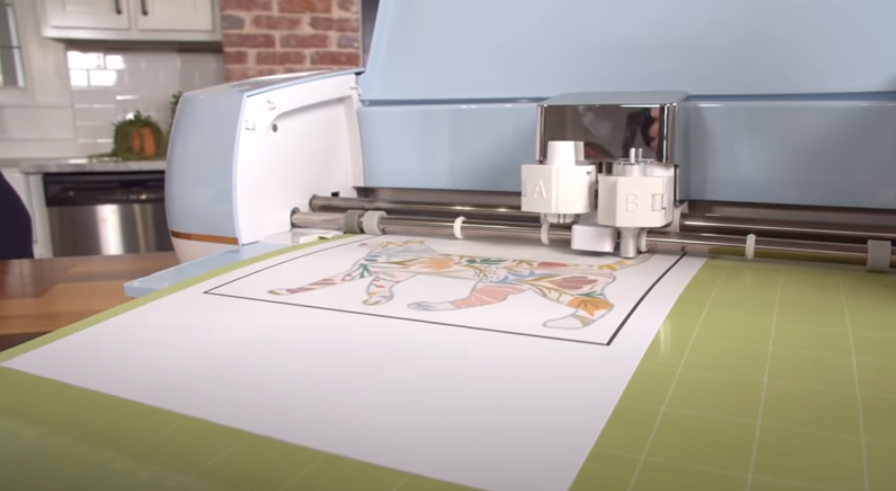 Which Cricut Machines Can You Print then Cut With?:
Cricut Explore: You can use the Cricut Explore family of machines to do Print then Cut, but the sensors aren't quite as sensitive as those in the Maker. For the Explore, you should use plain white material that is matte, not glossy.
Cricut Joy: Print then Cut is not possible with the Cricut Joy.
Cricut Maker: Because it has a more sensitive sensor, you can Print then Cut some colored and glossy materials. It will work best with light to medium colors and materials that aren't too shiny or reflective. You can also use patterned materials with the Maker. The key here is to ensure that the sensor lines are showing up well on the material so the machine can see them.
What Materials Can You Use Print then Cut With?:
Paper
Printable sticker paper
Printable magnetic sheets
Printable fabric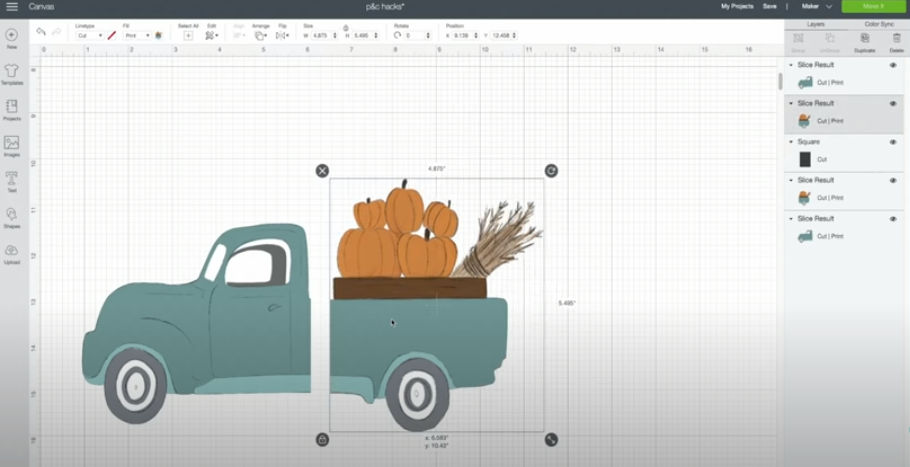 Can I Print then Cut photographs?
You sure can. We'll show you how in this simple tutorial: How to print then cut photos.
What is the Maximum Size Project I Can Make with the Print then Cut Method?:
The maximum size design you can make using the basic Print then Cut technique is 6.75 by 9.25 inches. The material size you can use is 8.5 by 11 inches. Unfortunately, these are the restrictions Cricut has for these projects and you are somewhat limited by these.
We do have a great hack if you want to create something larger than these set limits, though. Be sure to check out this tutorial on how to work around the Print then Cut size restrictions here.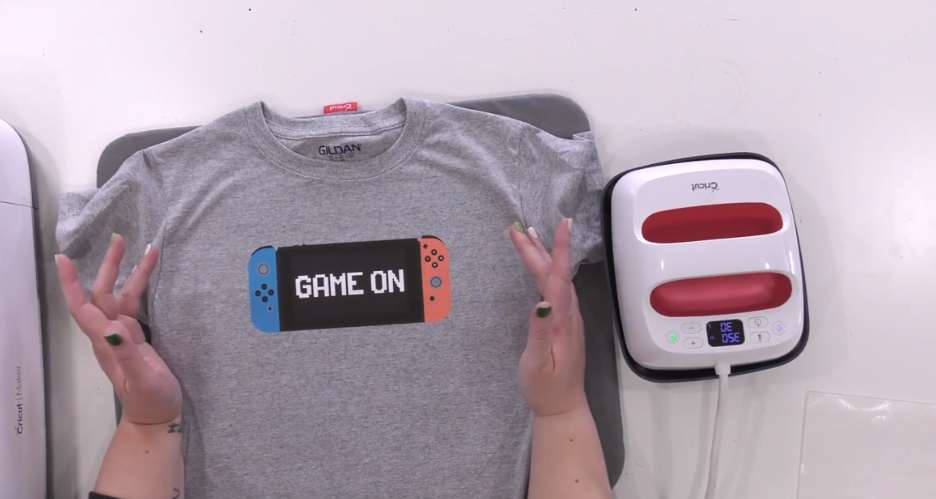 How Do I Print then Cut – The Basics:
We like to begin by grabbing an SVG cut file for our project. You can certainly use a PNG if you'd like, but if we have the option to use the SVG of a design, we prefer that because then we can customize it as we wish.
Want to personalize your design with the colors of your choice? This post can show you how: How to Change Colors in Cricut Design Space
Add text to your design if desired. Size it according to your material size. Be sure to use a tape measure and find the available space you have for placing your design.
Once you have your design exactly as you want it, take a look at the Layers Panel to the right of Cricut Design Space. You'll see all the various layers of your design there. Go to the very bottom of the Layers Panel and click Flatten. You should now only see one layer in the Layers Panel. This is just what you want for your Print then Cut project!
You'll print your design out with your printer. Then, you'll place the printed design onto your cutting mat and load it into your Cricut machine for cutting. It's as simple as that!
We've got more details and a step by step on how to work with printable HTV here.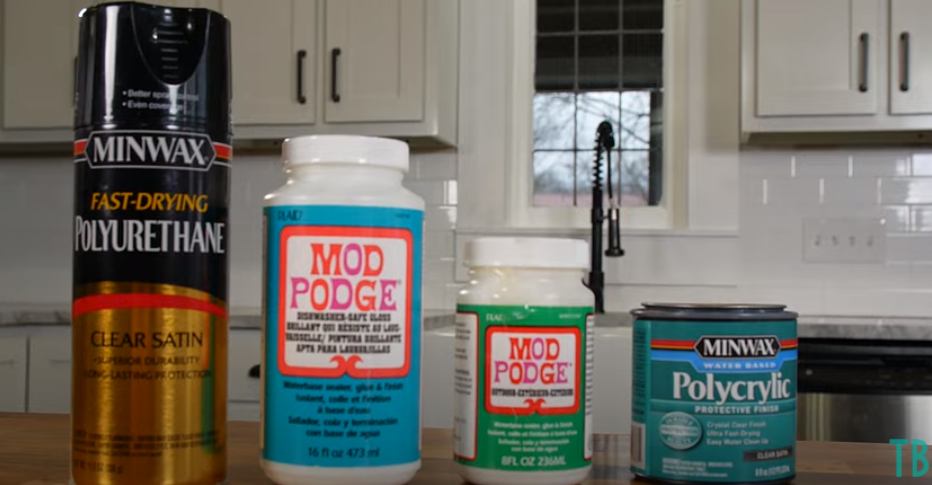 How do I Seal My Print then Cut Craft Projects?:
Can you seal Print then Cut projects? Yes! Depending on what you're printing on and what surface you're applying them to, there are a variety of products that can give you good results when it comes to sealing your designs.
Because of the nature of printable sticker products, with them being paper-backed or cardstock-based, you technically can't waterproof stickers. We can, however, make them highly water-resistant by adding a laminate or a water-impermeable product like a polyurethane spray.
We've tested out multiple products and have found the best possible way to Make Stickers Water Resistant. Find out more here.
When it comes to sealing printable HTV, there are a few different products that will work and we break it all down for you here.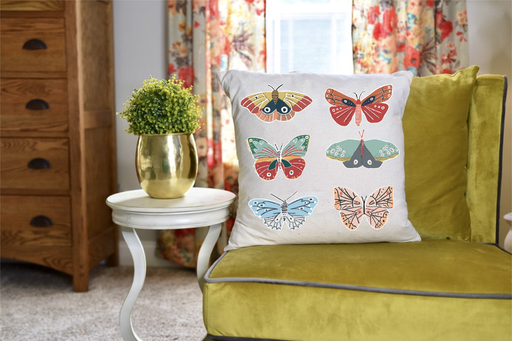 Help! My Print then Cut Projects Aren't Turning Out Properly:
My machine is having difficulty reading the registration marks properly:
If your Cricut seems to be having difficulty detecting the sensor marks, try changing the lighting in your room. Or move to another room with better lighting. This can often help solve this issue.
There is a fuzzy looking border around my design after printing:
That's okay! That's the image bleed. Print then Cut images are given a "bleed" by default. This means that there is a tiny border around your design that extends the color just a little bit. This helps give a little leeway and allows your Cricut to cut more precisely. That excess border will be trimmed away when your machine cuts out your Print then Cut design. You do have the option to turn bleed off, but it is recommended to keep it on for best results.
The print quality of my Print then Cut projects isn't as good as I had expected:
Fortunately for you, we have a secret hack that can help with this issue and make a huge difference in the intensity of the colors and the quality of the print you get for your Print then Cut designs. You can find our Secret Print then Cut Hack and exactly how to do it here.
The lines my machine is cutting just off and in the wrong place:
Your machine may need calibrating. Be sure to check out our informative video tutorial below for step by step instructions on just how to do this.
Another issue to look at is where you are placing your material when you put it on the cutting mat. It needs to go right up in the top left corner. Be sure it's on there completely straight and lined up and that there are no bubbles or wrinkles in your material.
Finally, it is best to create your Print then Cut projects all in one crafting session. You should use the same browser and the same computer for the entire process. If you save your project and then come back to it later or you change computers or browsers, it can cause errors with the sensor marks. It's best to work from beginning to end all in one session.
I'm finding it difficult to remove my paper from the cutting mat without tearing or curling: If you're using thin paper, such as printer or copier paper, you might want to use a light grip mat. If your mat is too sticky, it can cause issues when it comes time to remove your material from it. In addition, instead of removing the material from the mat, we prefer to flip the cutting mat upside down and use gravity to peel the mat away from the material.
Learn more about how to deal with Print then Cut issues here.
You can learn more about cutting mats and see exactly how we remove materials from our mats here:
Cutting Mat Comparison
Cricut Cutting Mats: Which to Use
How to Clean Your Cutting Mats 3 Ways
Well, are you ready to get started creating the most amazing Print then Cut craft projects?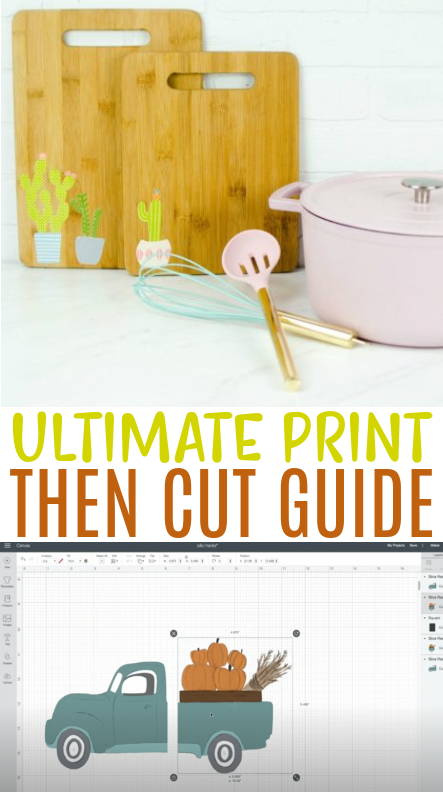 Meet the Makers Gonna Learn team! Tanner, Rachel, and Courtney are all here because we love diecutting and especially love sharing fun projects and tutorials with fellow makers. We are all great friends and are always having a blast when we are together- you will see this on camera especially during live streams! We are here to inspire and support you in your crafting journey!