Using Infusible Ink on Cotton
If you have been working with Cricut Infusible Ink at all, you know that the guidelines for it are that if applying to fabric (like t-shirts), you need to use shirts with as much polyester in them as possible. Otherwise, the first time you wash that shirt, the design will simply wash away. This has made Infusible Ink projects a bit limiting.
We prefer cotton t-shirts, so we wanted to see if there was a way to make it work on cotton. Why else would we want to use this craft hack? This is one way you can use Infusible Ink on a dark shirt. It is also a great way to have the colors and patterns of Infusible Ink available to you for your project and to use them with the glitter texture.
Using Infusible Ink on Cotton
We'll show you just how easy it is to use Infusible Ink on cotton and give it that fun glittery look.
Materials we're using for this project:
Cotton t-shirt, onesie, or other fabric craft blank
White glitter HTV
Cotton gloves for handling the Infusible Ink (optional but helpful especially if you have clammy hands)
Lint roller
Butcher paper
Brayer

Technique for applying Infusible Ink on cotton:
It's important to note that for this technique you really do need to use the white glitter HTV. White obviously gives you that plain background to allow the colors of the Infusible Ink to show through. In addition, because it's glitter HTV, it has a more porous texture to it that allows it to "grip" the Infusible Ink.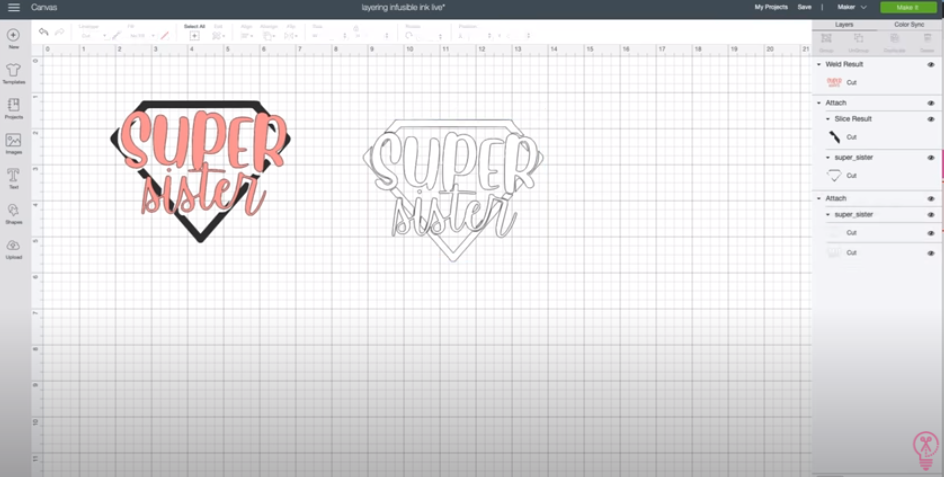 Working in Design Space
Beginning in Cricut Design Space, we imported our Super Sister cut file.
You can see in the Layers Panel that this design has two layers – one for each color. We also duplicated the file and changed the copy to all one color. The design with two colors will be used for the Infusible Ink and the single color design will be used for cutting out the glitter HTV.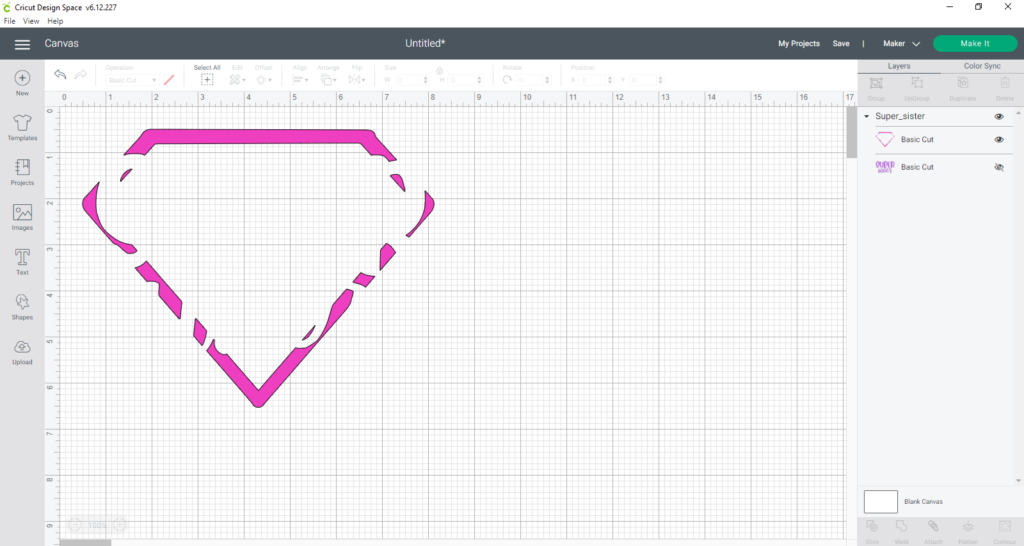 The outline area of this design with the cut out portions for the letters is what makes this particular cut file work really well with layering Infusible Ink. Technically, you can't layer Infusible Ink but you can use this technique to create a faux layered look. You can place two different colors of ink right next to each other and make it appear layered.
Be sure to size the image to fit the available space on your crafting blank, whether that be a t-shirt, onesie, or other item. If you're a member of Makers Gonna Learn, we have a fantastic sizing chart to make it easier for you. It's available on your dashboard.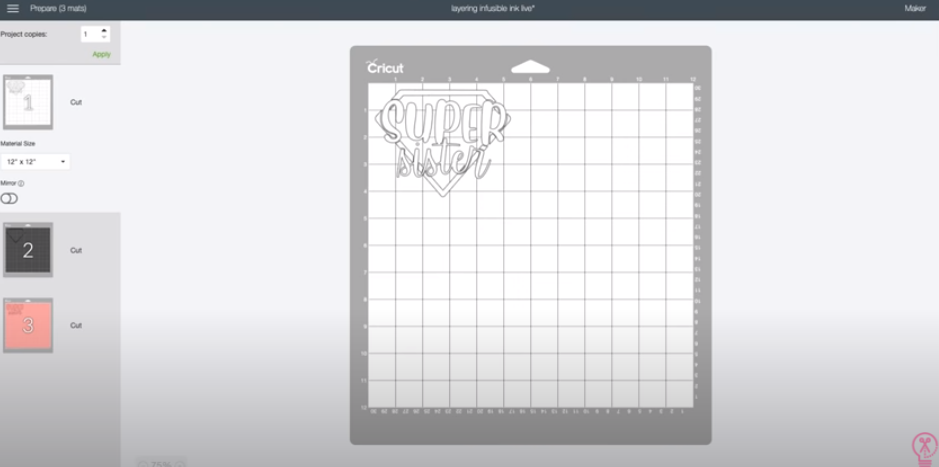 Click Make It.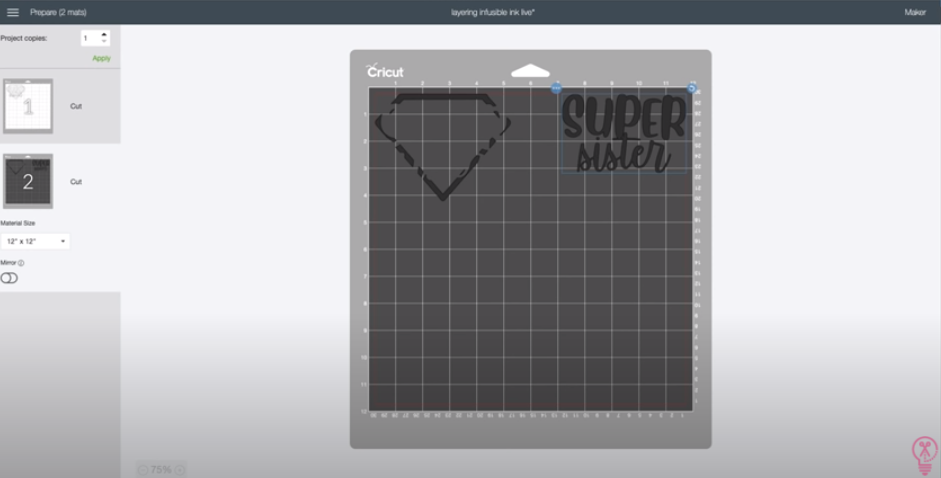 Optional: If you want to cut the Infusible Ink on the same mat, you can. change the colors of the design so that they are the same. This will place them on the same mat. Then you can position them so that you can easily place the two different colors of ink on your cutting mat where they need to be and do both at once.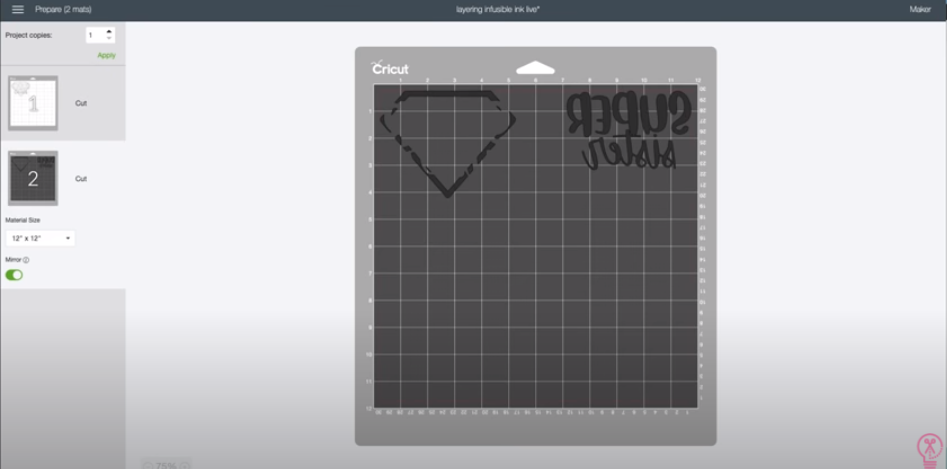 IMPORTANT: Remember to mirror your designs!
Cutting and applying your design
Cut out the glitter HTV and then your Infusible Ink. Remember that the HTV needs to be placed on the mat shiny side down – in this case, that means glitter side down.
Remember that you will need to change your material settings in between the HTV and the ink. You will also need to change your EasyPress settings. We used 330 degrees for 30 seconds for the HTV and 385 degrees for 40 seconds for the Infusible Ink.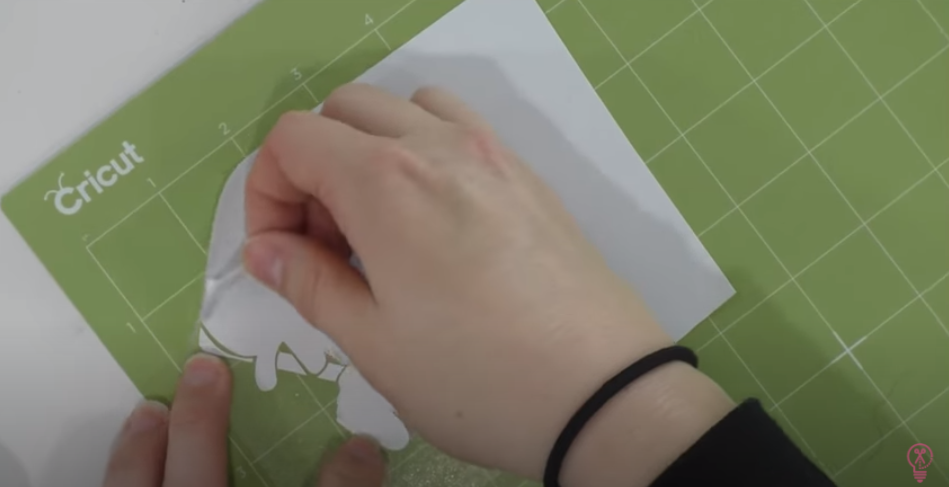 After cutting, weed your HTV design. Use the lint roller to remove any bits of debris from the fabric. Then, preheat the fabric for a few seconds and apply the HTV. Use your EasyPress to heat it for 30 seconds. Let it cool a bit before removing the transfer tape.
Apply the Infusible Ink to the cutting mat, using the brayer to secure it without having to touch it too much. Cut out the ink designs. Weeding Infusible Ink can be a bit tricky.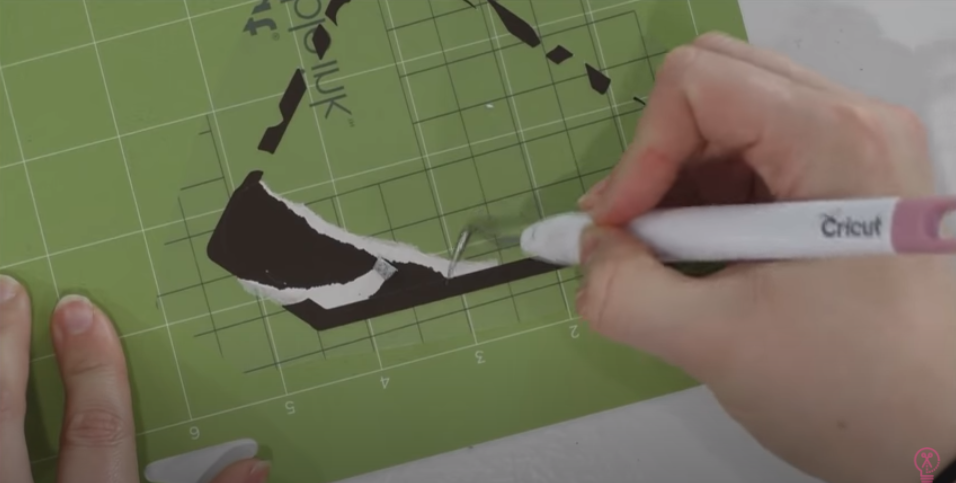 Take your time and weed carefully. Since you don't want to touch the ink too much, try to only handle it around the design or on the inside where there is no design – you don't want to touch the parts that you want infused into your fabric.
Pro tip: You can wear cotton gloves while working with Infusible Ink to help protect it from your hands.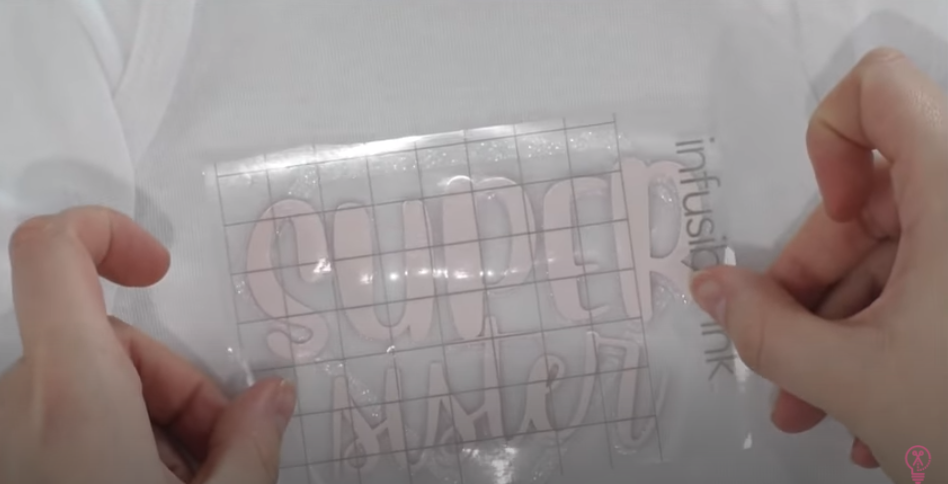 Place part of your Infusible Ink design over the glitter HTV, lining it up to match. Cover with butcher paper. Heat with the EasyPress giving light pressure. Allow to cool completely before peeling up the transfer tape. Repeat with the second part of the design. Don't forget the butcher paper!
Pro tip: Make sure the transfer tape completely covers the first part of the design!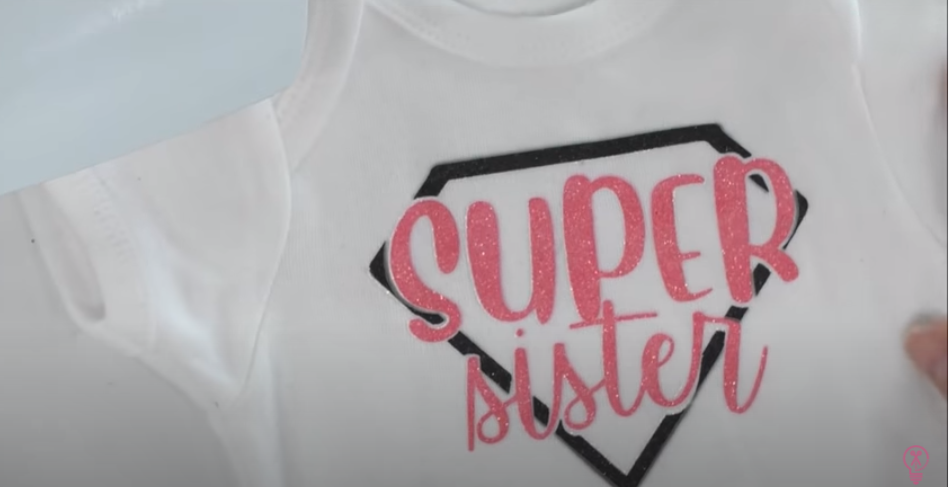 This is such a great hack for using Infusible Ink on cotton. We'd love to see your projects if you try this technique. Be sure to tag us on social media using hashtag #MakersGonnaLearn.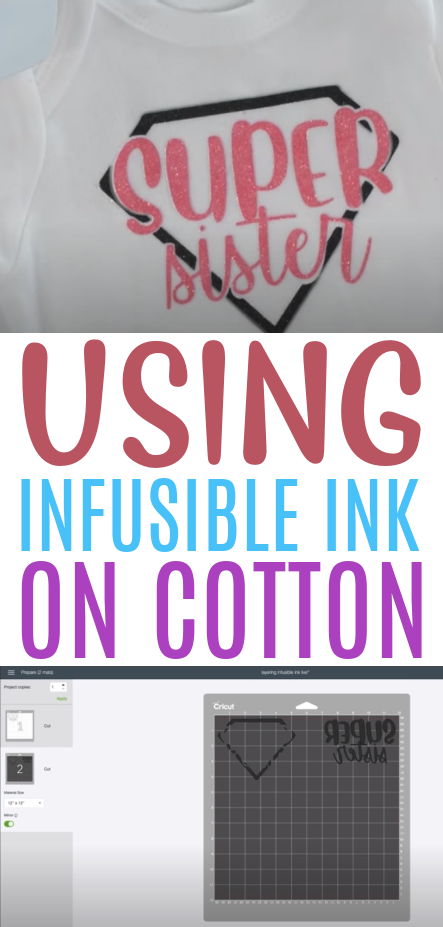 Tanner, Courtney, and the rest of the Makers Gonna Learn Team are all here because we love die-cutting and especially love sharing fun projects and tutorials with fellow makers. We are all great friends and are always having a blast when we are together- you will see this on camera, especially during live streams! We are here to inspire and support you in your crafting journey!