Using Off-Brand Mugs in Cricut Mug Press
We have had so many people asking us the question, using off-brand mugs in Cricut Mug Press – is it possible? The answer is YES you can, but there are some that worked better for us than others. We'll take you through our testing process and share our results with you here.
Our goal with testing these out is to save you time and money. We want to find the most efficient ways of using these mugs, the best mugs for the job, and the most economical options for you so that all you have to do is buy your supplies and sit down and craft!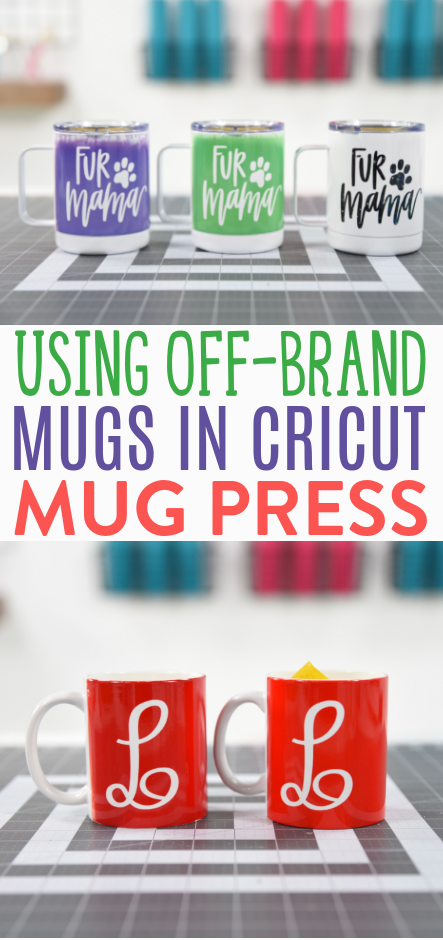 Using Off-Brand Mugs in Cricut Mug Press
Materials and cut files used in our mug testing:
Be sure to check this out too: How to use the Cricut Mug Press
Criteria to keep in mind when shopping for mugs:
Mugs can be the size that holds 11-16 ounces.
They can have a diameter of 3.2-3.4 inches. Diameter is the measurement straight across the circle – for example, in this case, the measurement straight across the opening of the mug. (see diagram below)
The maximum height of the mug can be 4.72 inches.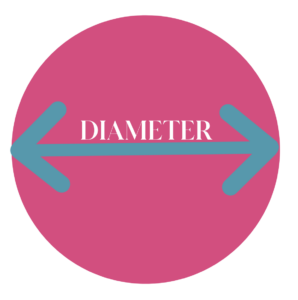 Value comparison:
Please bear in mind that prices are subject to change at any time. These were recorded at the end of April 2021. It's also important to keep an eye on any promotions. Cricut often has sales going on and you may see sales and coupons available at other places as well.
Cricut – Two pack of 15 oz. mugs is $8.99 ($4.49 each) Six pack of 15 oz. mugs is $24.99 ($4.16 each). Thirty-six pack of 12 oz. mugs (did you even know you could buy them in a 36-pack???) is $74.99. ($2.08 each)
Salus – Two pack of 11 oz. mugs is $14.99 ($7.50 each)
PYD Life – Sublimation Stainless Steel Tumbler Style Mugs with Lids – Four pack of 10 oz. mugs is $49.99 ($12.50 each). Sublimation Metal Camping Style Mug – Four pack of 12 oz. mugs is $22.99. ($5.75 each).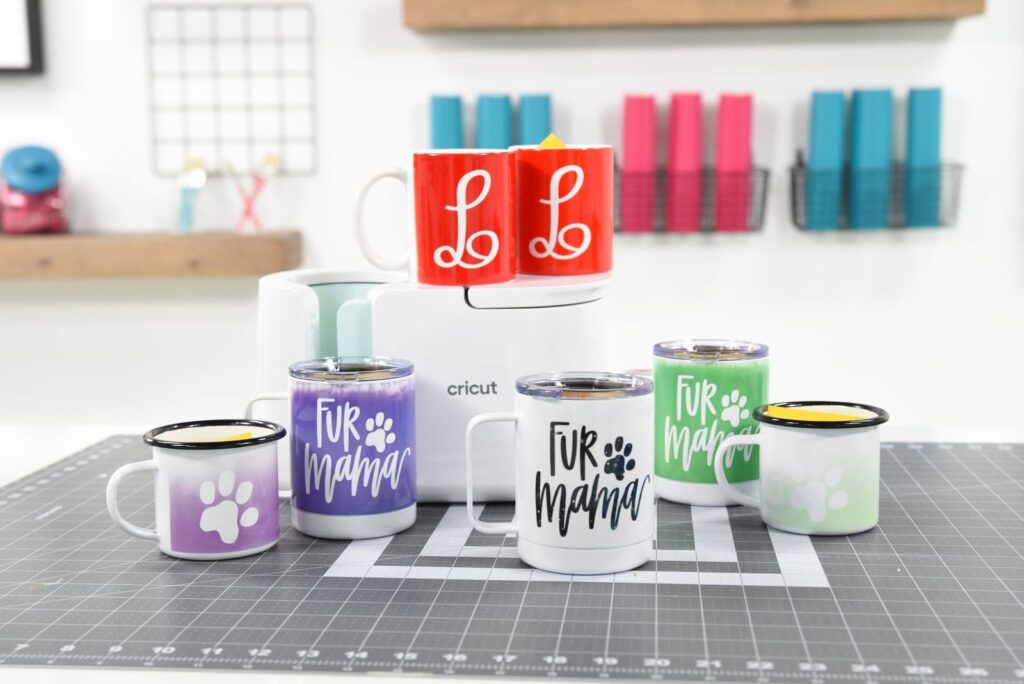 Performance of the different mugs:
When testing these mugs, we tried to keep the variables consistent to get results that were as accurate as possible. For example, we made the mugs on the same day so that the room temperature, humidity, and other such factors would be the same. We heated them in the mug press one right after the other. And we used the same products on each – for example, the same heat resistant tape.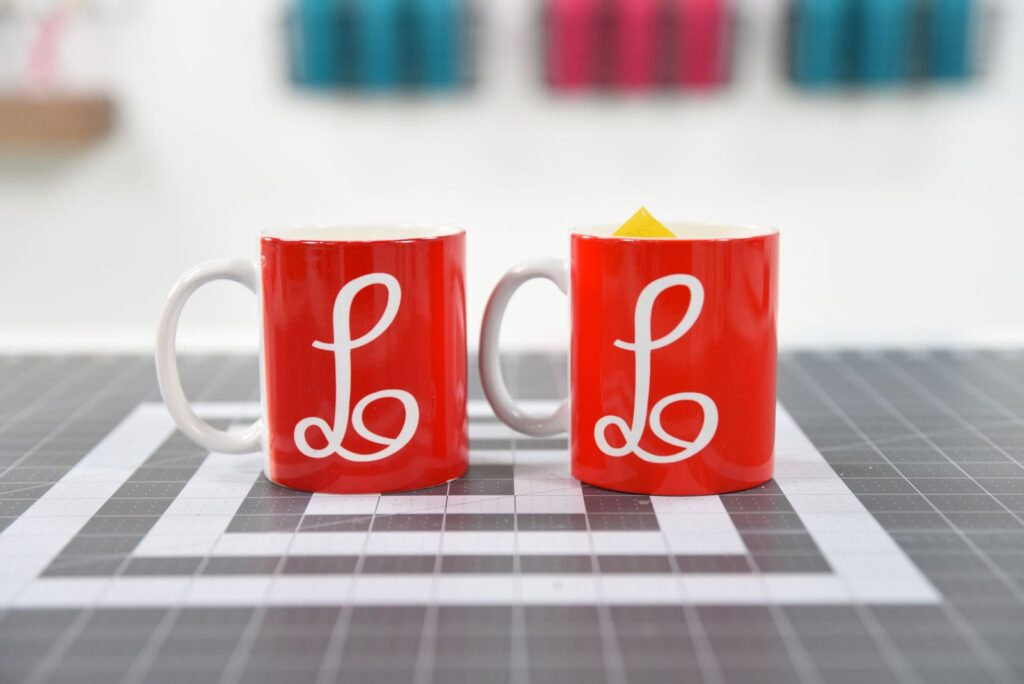 Basic Mugs:
The Cricut brand mug is on the left and the Salus brand mug is on the right. They are very similar but the red is just a bit deeper on the Cricut mug.
Other than that, the results are comparable and if you'd like to use the Salus mug, we can certainly recommend it. However, if you are looking for the best value for your money, you want to go with the Cricut mugs. They are less expensive and the savings are quite significant even if you don't buy the jumbo pack of 36 mugs!
Camping and Tumbler-Style Mugs:
There are definitely some issues with these mugs. You can see that with the mug on the left, if you compare the color to the Infusible Ink that we used, it got good saturation.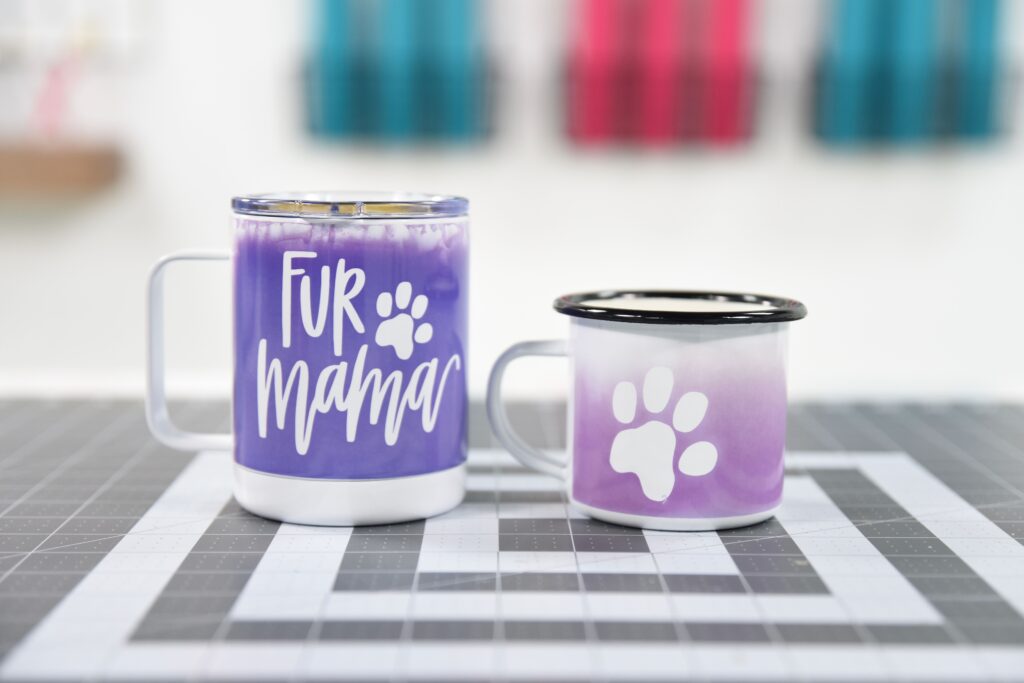 However, there were definitely some other problems. With the camping mug, you can see that it has a lip on it. Obviously, that lip is going to interfere with the press being able to squeeze that ink onto the mug. To try to overcome that, we did pull the mug up and place it in the mug press higher to try to work around the lip of the mug.
One of the issues we had with this camping mug was that it wouldn't register in the Cricut Mug Press. When we put it in and clamped it down, the mug press didn't seem to know there was a mug there. This is how the mug press determines how much heat and how much time to use for your project.
Since we couldn't use their auto-settings, we had to manually time the heating of the mug ourselves. We know that the average time these mugs would take is 6 minutes, so that's how long we heated it for. Clearly, it didn't work well up at the top near the lip of the mug as we have uneven ink coverage there.
With the tumbler-style mug, we did figure out that it's tapered in a bit near the top of the mug. We were able to adjust for that in our future experiments with it. Perhaps, it's a similar situation with the camping style mug and with further testing, we might be able to come up with a hack for it.
Second Test of Camping and Tumbler-Style Mugs:
You can see that in our next test, the camping mug's performance was even worse. Because the mug press couldn't detect that the camping mug was inside of it, we wanted to try adding something around the mug that would help create more pressure and assist the press in registering that a mug was present.
So, this time we used our heat-protective Cricut sheet and wrapped the mug in that. Unfortunately, it still didn't register. We set a timer again since we knew that the machine wasn't going to automatically time it. This time we used 8 minutes – we had used 6 minutes last time, but with the heat-protective sheet in there as well, we assumed it would need more time.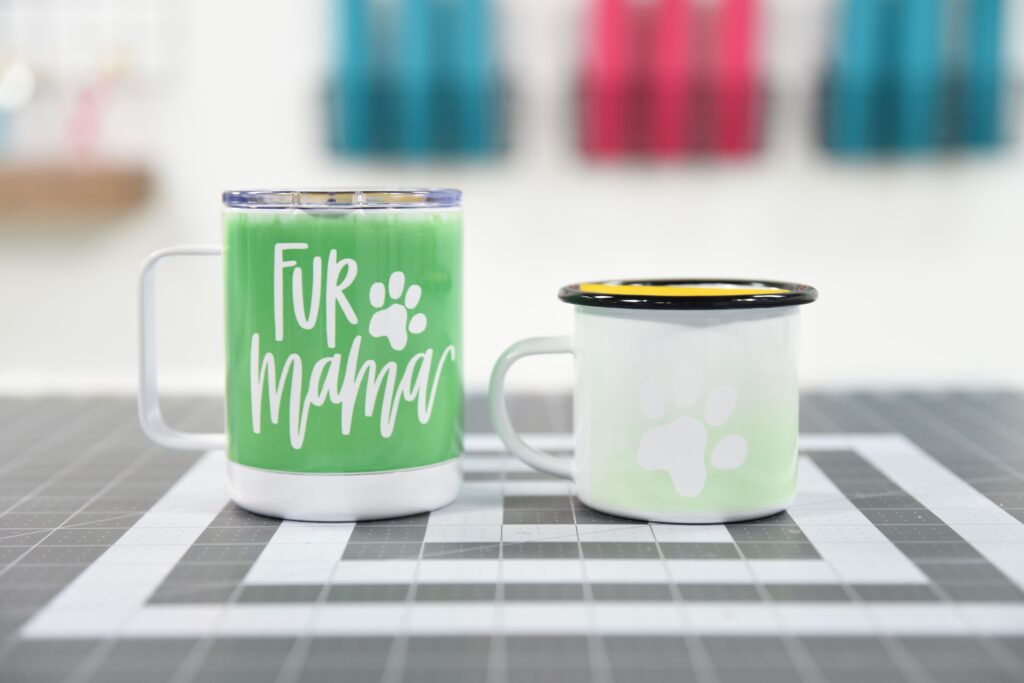 Based on our testing, it just doesn't seem like the camping mug is a good choice for using in the Cricut Mug Press. When it comes to the tumbler-style mug with a lid, we had much better results, but they still weren't perfect.
As mentioned before, we figured out that it tapers in just a bit at the top and therefore, the compression of the mug press up there isn't perfect. This led to some inconsistencies with the ink coverage. Does that mean these mugs can't be used in the mug press?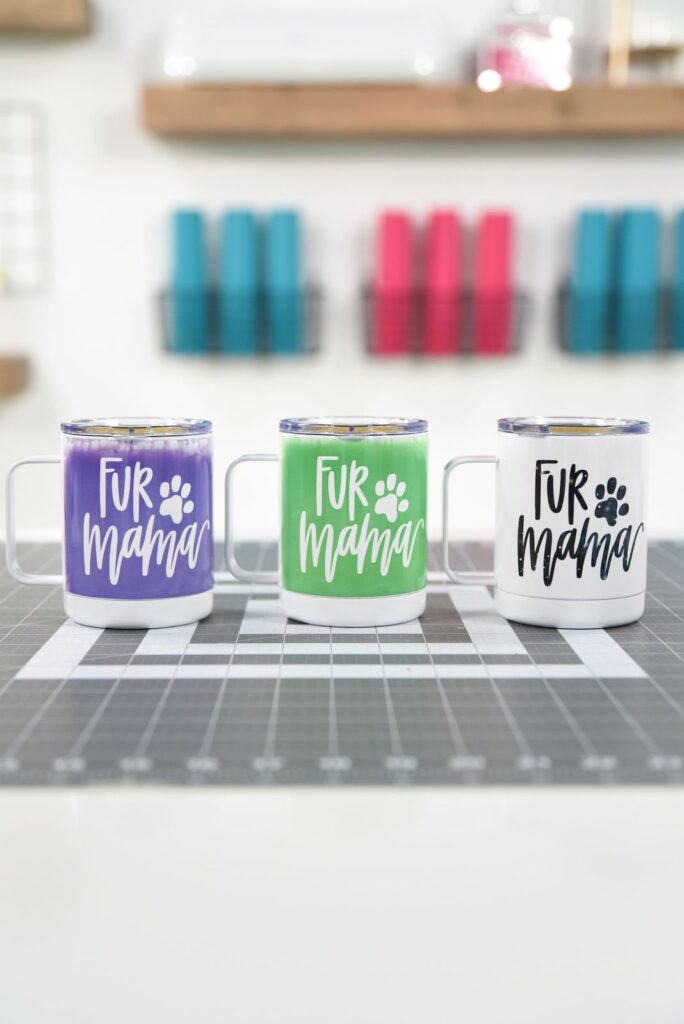 Well, actually, we still think they are a great option for it! In order to be successful though, you may have to adapt the designs that you use. We "reversed" our design and decided to print on the actual design part of it, leaving the background of the mug white (as it is). This worked beautifully as the design was no longer going up near the top of the mug where that tapering in occurs.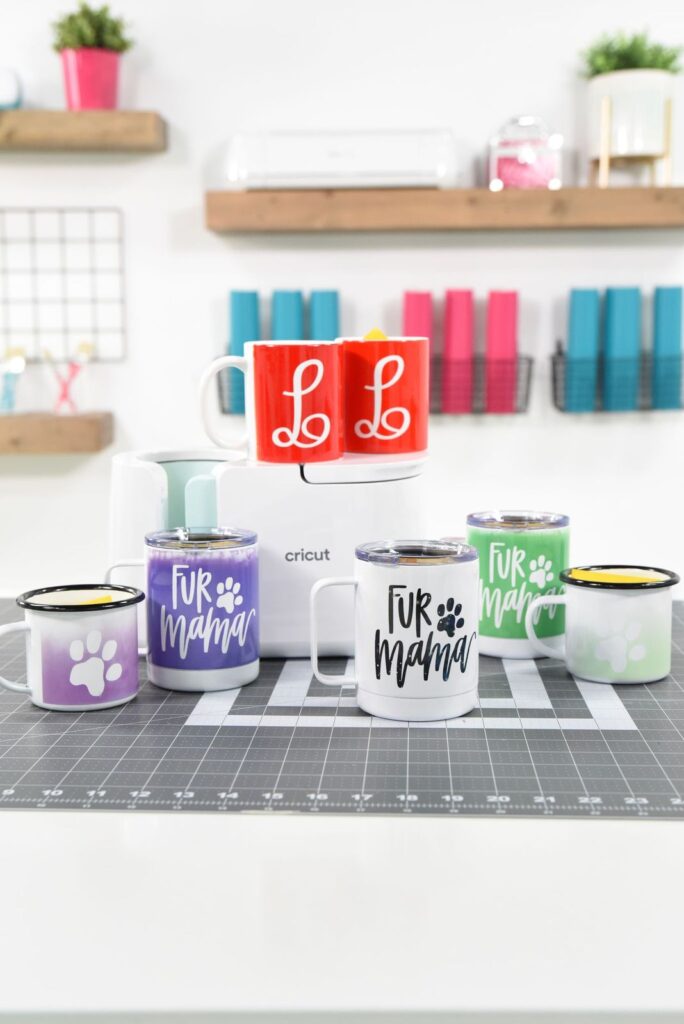 Summary of results:
So, if you're looking for mugs for your Cricut Mug Press, what would we recommend? When it comes to the basic mugs, it is clear that while the off-brand mugs performed really well, at current prices, the Cricut mugs are the best value. With the tumbler-style mugs, we found that they worked quite well with certain types of designs that avoided the tapered part at the top of them. However, they are quite pricey at the moment.
The camping mugs are the only ones we can't recommend at all. We weren't able to get good results from them at all and don't think they are a good option for the mug press.
There, of course, may be more off-brand mugs that will work in the Cricut Mug Press. In some cases, you may need to add extra heat-resistant tape to them. We've also heard of people having success by turning some mugs upside down in the press.
It's important to make note of this point: You can't use just any mug – like ones from the dollar store. You need mugs that are designed for specifically for sublimation. Sublimation/Infusible Ink mugs are designed with a special coating on them made to "take" the ink really well and hold it permanently.
If you plan to experiment on your own with some mugs, the strategies we have listed here are possibilities that you can try. If you find some that are successful for you, we would love to hear about them!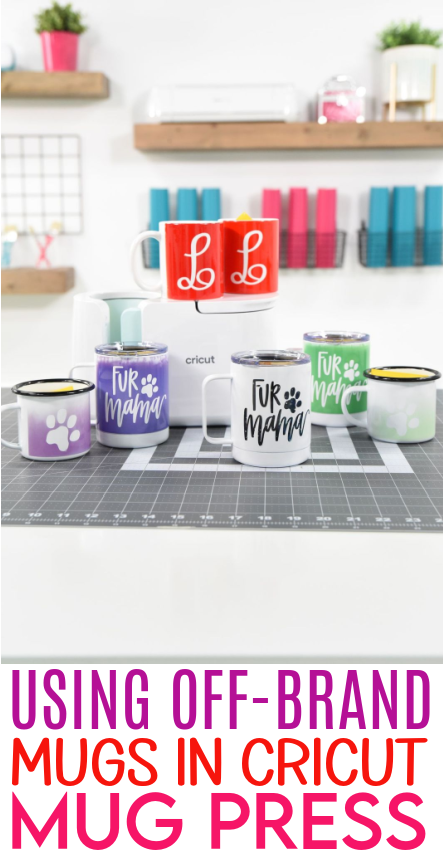 Tanner, Courtney, and the rest of the Makers Gonna Learn Team are all here because we love die-cutting and especially love sharing fun projects and tutorials with fellow makers. We are all great friends and are always having a blast when we are together- you will see this on camera, especially during live streams! We are here to inspire and support you in your crafting journey!