Using Vinyl for Beginners
If you are a Cricut beginner, this is a must read tutorial for you! We're going to share our Cricut tips and tricks for cutting and applying vinyl so you can get started with making amazing craft projects with your new Cricut machine. If you want to learn all about using vinyl for beginners, you're going to love this handy guide.
We understand how overwhelming it can be to open up that Cricut box and see a brand-new machine you've never worked with before. With our handy Cricut hacks, we hope to break you free from that fear so you can get your money's worth out of your die cutting machine and have some fun!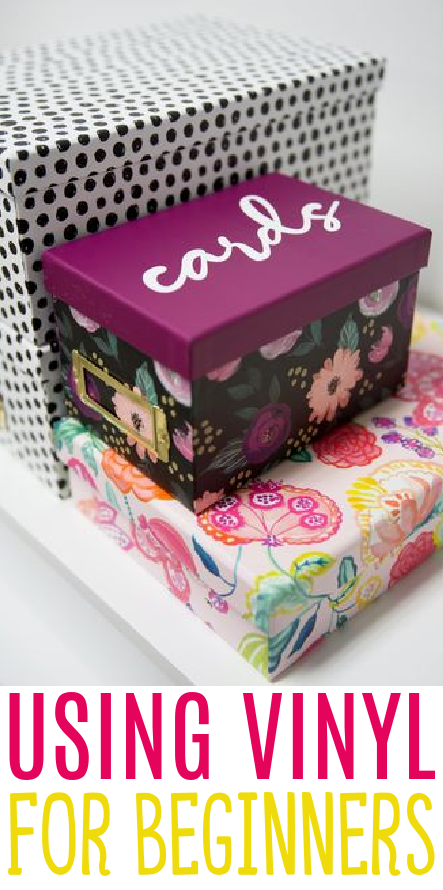 Using Vinyl for Beginners
We're going to show you right way to cut and apply vinyl so that you are set up with success!
Supplies being used:
We're using our Affirmation font.
How to cut and apply vinyl:
When you're just getting started learning about your Cricut machine, a great place to begin is with Cricut terminology. There are some new terms that you may not be familiar with such as burnish and weed and starting to learn those can be incredibly helpful.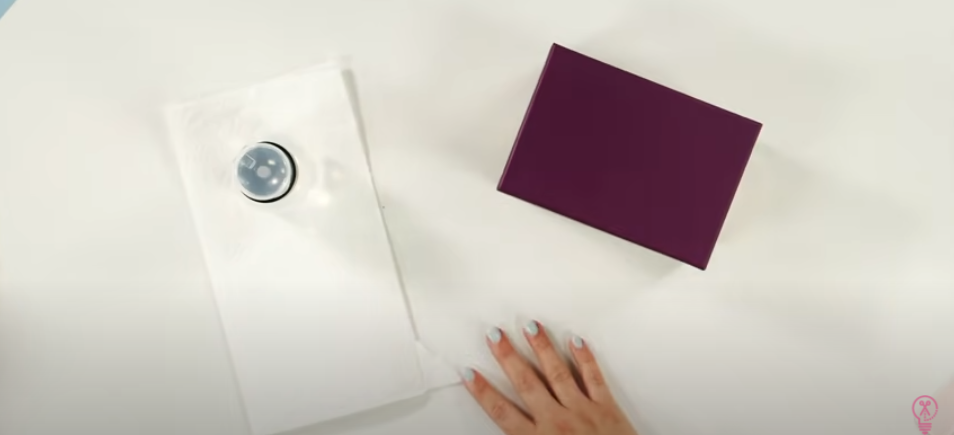 Prepping your project
One of the most important, but overlooked steps, in successfully applying vinyl is to clean the surface of the item you are applying the vinyl to. Whenever possible, we like to use rubbing alcohol on a paper towel to wipe it down, removing any dirt, debris, and oils from our finger tips that could interfere with proper adhesion of the vinyl.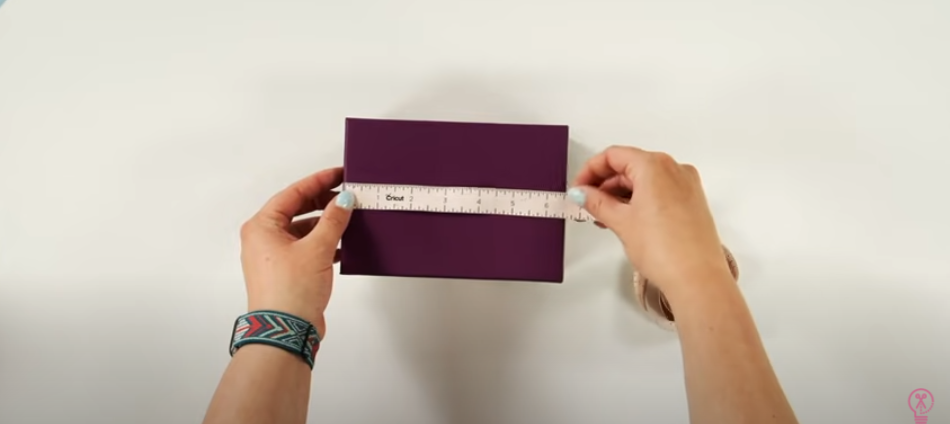 It's also so helpful to measure the surface area available for your vinyl before you start working in Cricut Design Space. This will help you to size your design correctly so it works correctly within the available space.
Working in Design Space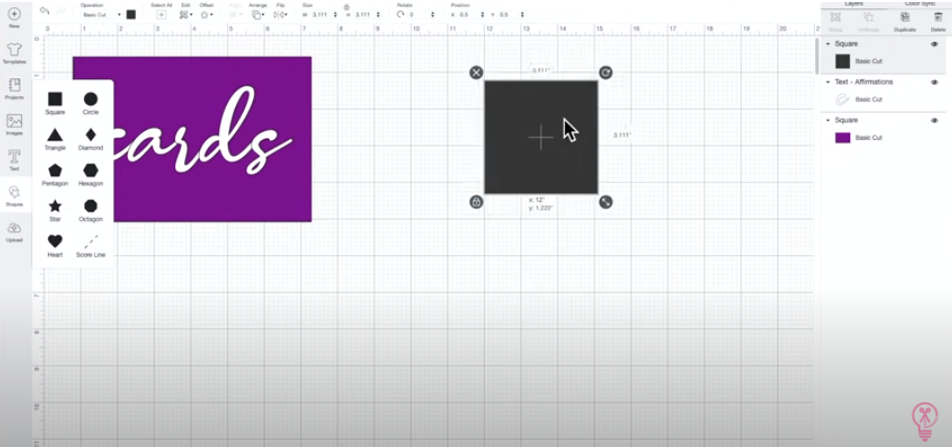 Begin by adding a shape to represent your blank (the item you're adding vinyl to) in Cricut Design Space. In this case, we did this by grabbing a square from the Shapes menu, unlocking it, and sizing it to match the available space you have for your design.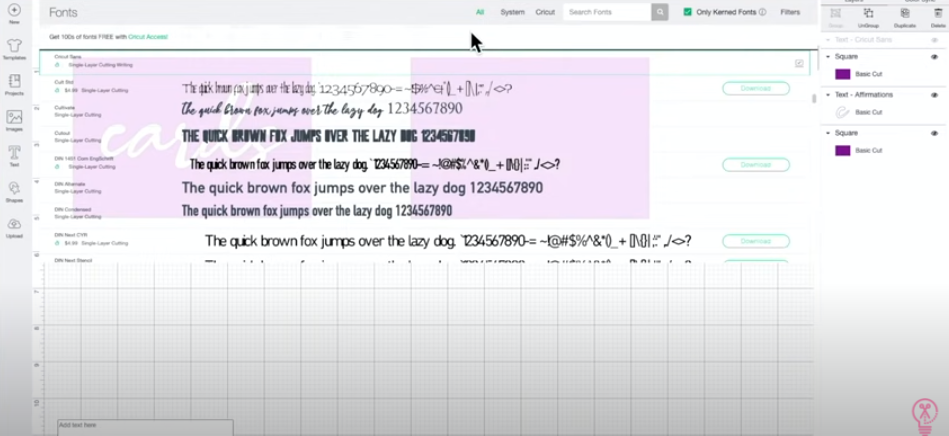 Open a text box. Go up to the top menu and change the font to the one you want to use. If you're using one from Makers Gonna Learn or another third party source, choose System Fonts and then search from there.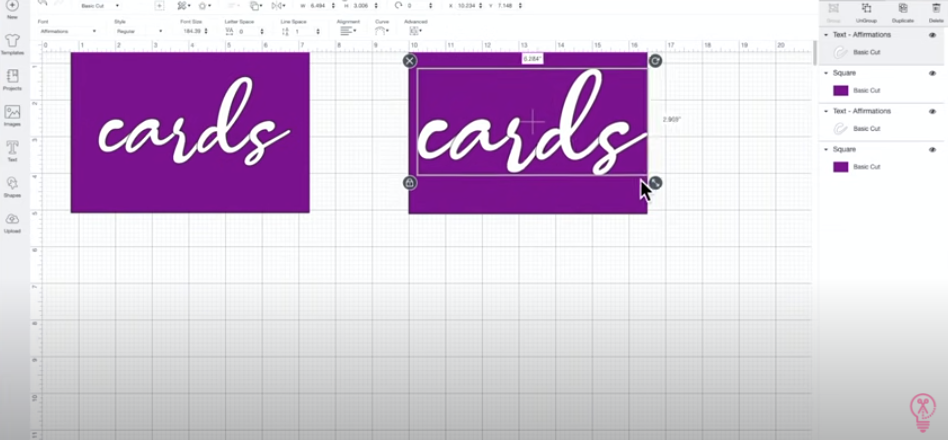 Type in your text and size to fit the shape you have representing the dimensions of your blank. It used to be that if you were using script fonts, you would have to kern them – that is, to adjust the letter spacing and join them together. Cricut Design Space does that the majority of the time automatically now.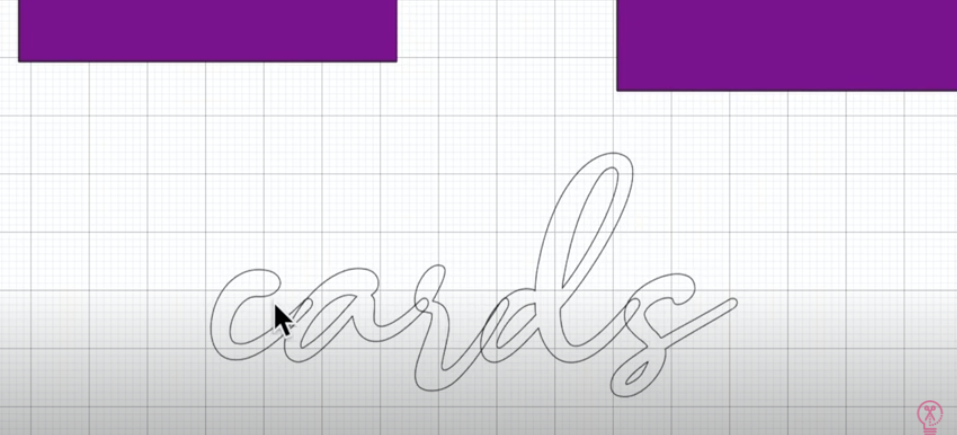 You do still need to Weld your word together though before cutting. The image above shows you just how the word "cards" would be cut if left unwelded.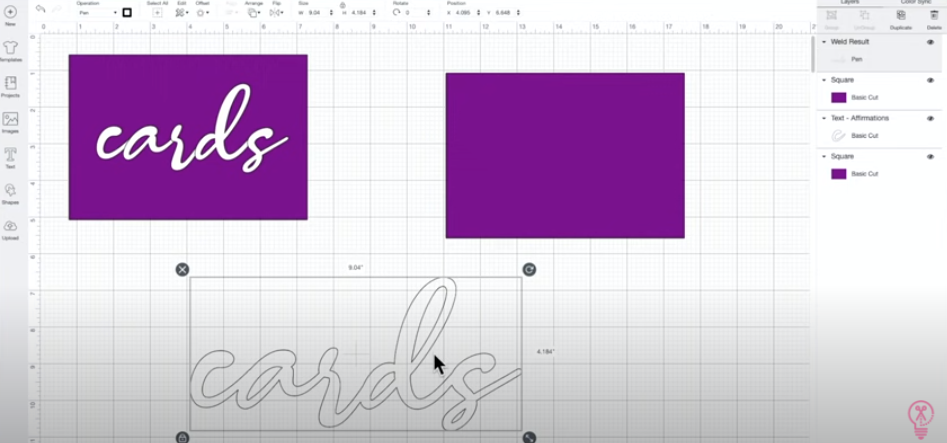 The image above shows properly welded text.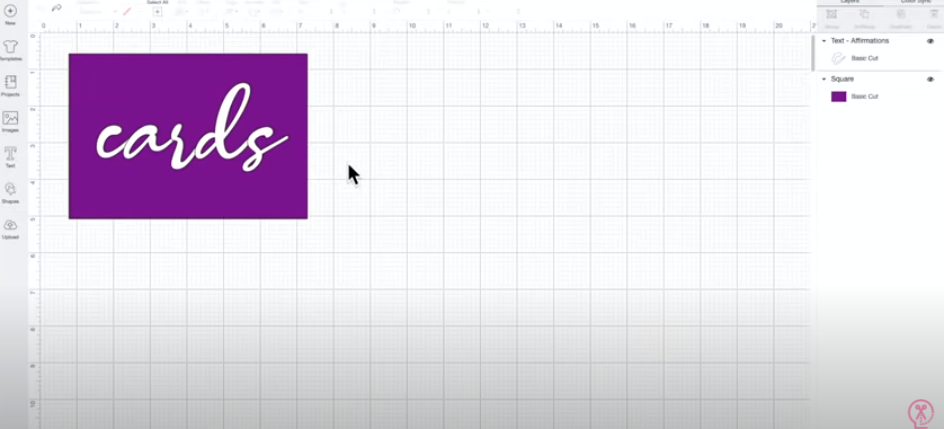 Remember to hide or delete the rectangle before cutting. It was only necessary for visualization purposes. Also, if you think you might want to use this same design again in the future, be sure to save it.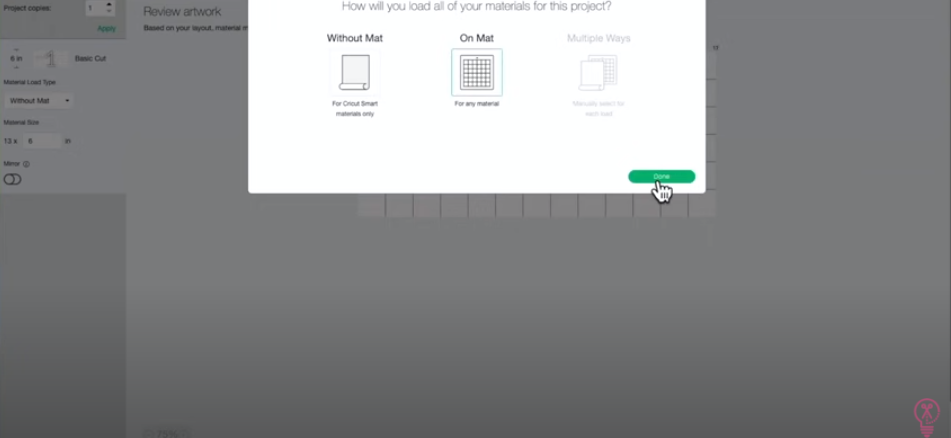 Click Make It. If you're using one of the newer models of Cricut machines such as the Cricut Maker 3 or Explore 3, you need to choose cutting on a mat or matless cutting. Click Continue and allow Design Space to connect to your machine.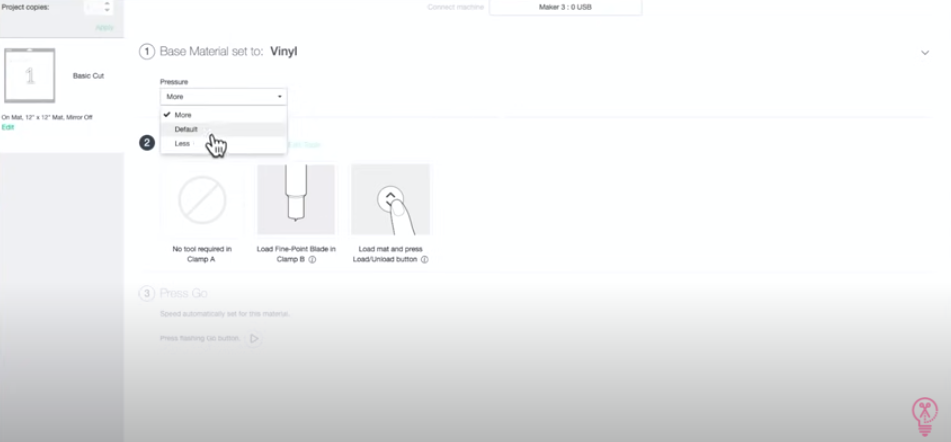 Select your material for cutting. If you have a brand new blade, you may want to then select Less Pressure. With an older blade, choose More Pressure.
Cutting out your design: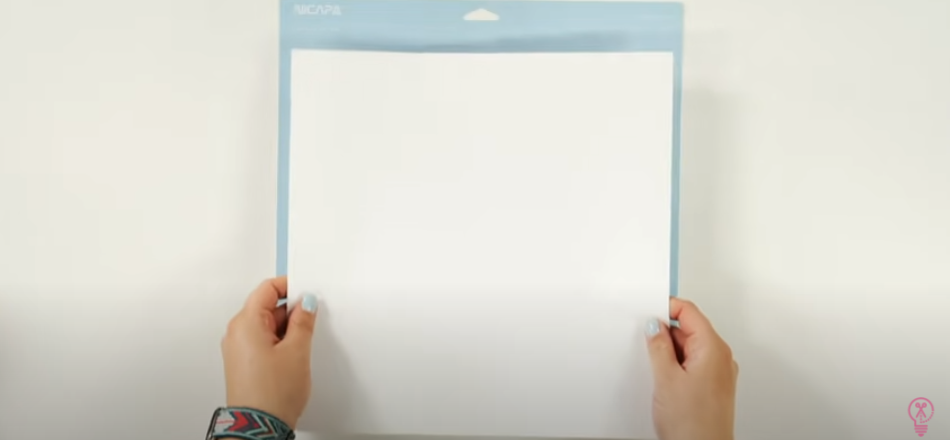 Place the vinyl on the cutting mat. Use your scraper tool to burnish the vinyl to the mat. This will help it adhere better.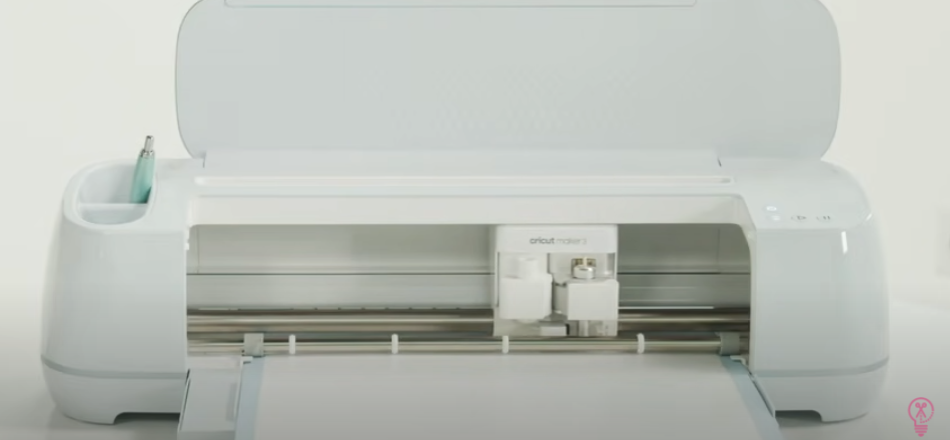 Load the mat into your machine, making sure it goes under the two feeders on either side.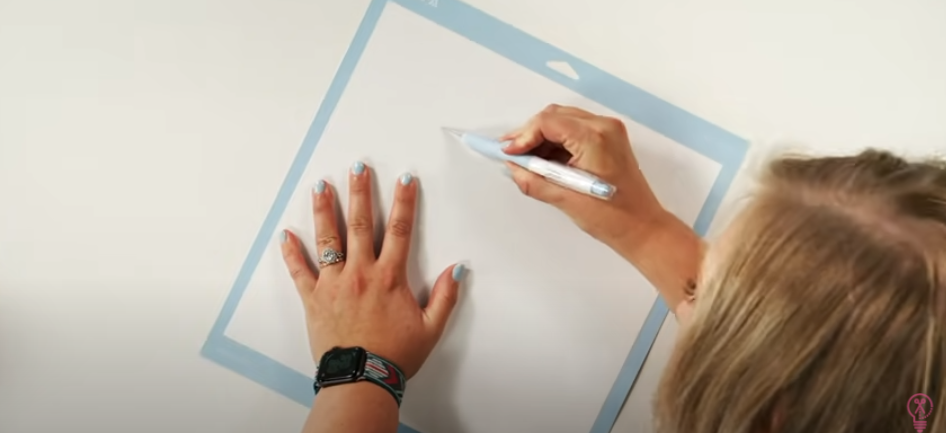 Use the TrueControl knife to cut away the excess unused vinyl.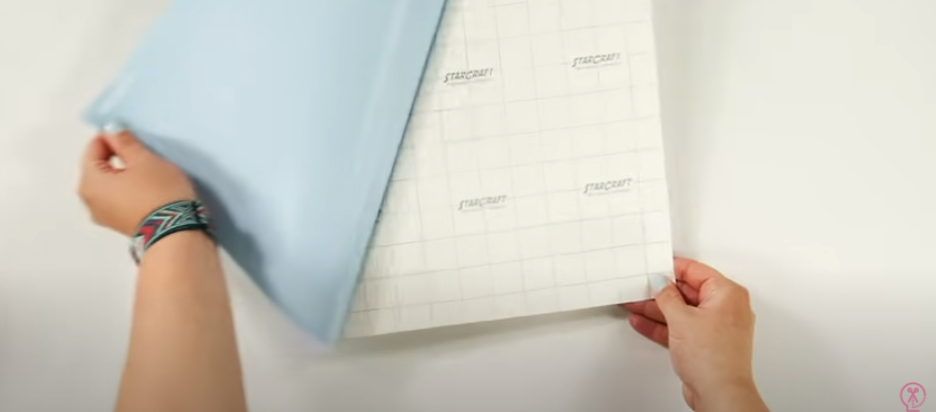 Flip the mat over and remove it from the vinyl, not the other way around. This takes advantage of gravity and prevents the material from curling up too much.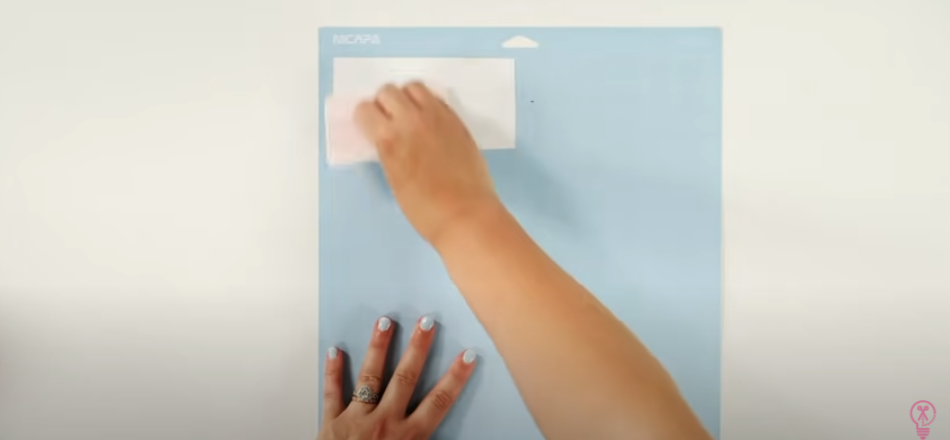 Once again, burnish the vinyl to the mat. This is an important step to take before weeding and can make the weeding process much easier.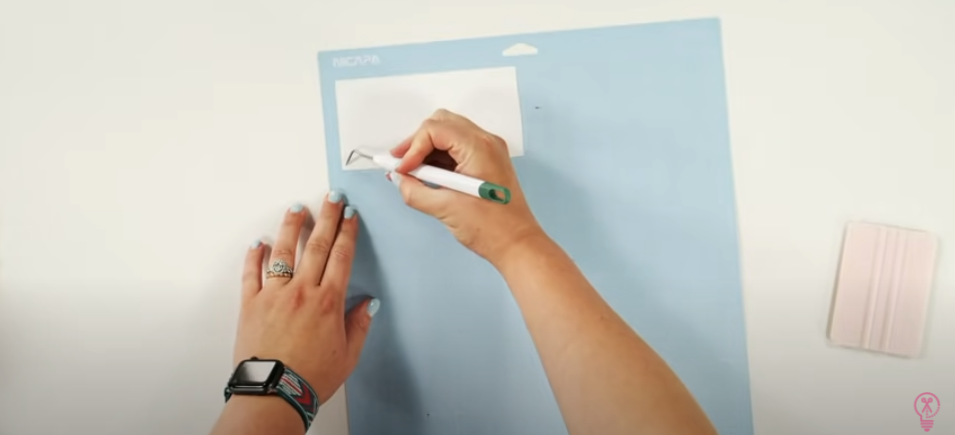 Start in one corner and weed away the negative vinyl from around your design. Hook into the corner and begin slowly pulling the vinyl away. If any pieces of your design begin to lift up, stop and burnish again. Weeding on the mat like this helps serve as a third hand to hold down your design for you as you weed.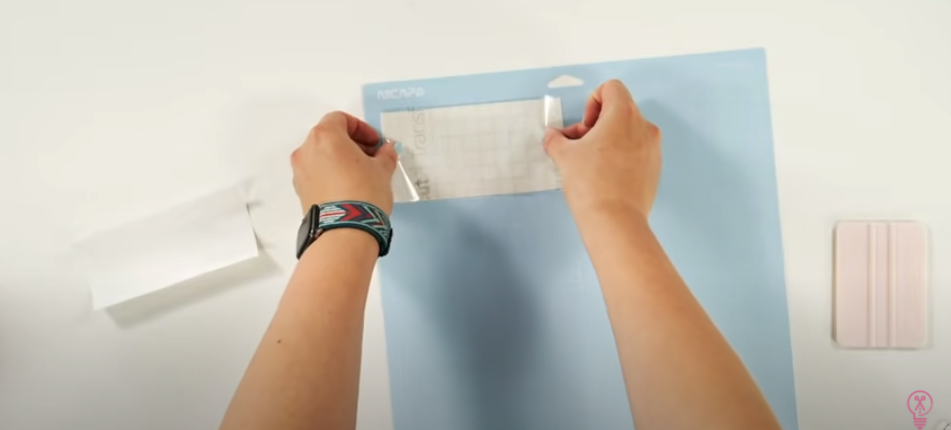 Once fully weeded – don't forget the centers of the letters! – cut a piece of transfer tape to fit the design. Peel off the backing and place the transfer tape over your design. You can use the "taco method" to help avoid bubbles. Fold the tape gently in the middle – a gentle fold being sure not to crease it. Lay it down starting in the middle first and then out to each side. Burnish.
Flip the mat over and remove it from your design. Burnish your design once again from the back. We like to then trim our design down as much as possible to make it easier to place.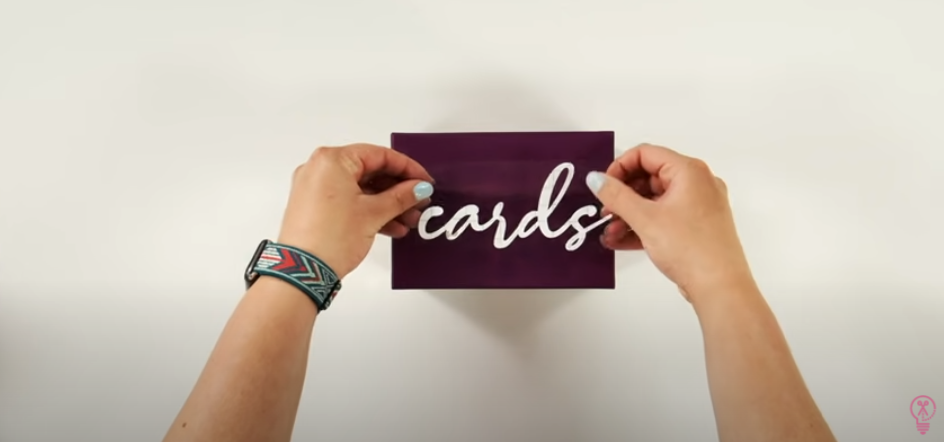 Line up your design and lay it down on your surface. Burnish down one more time working from the center out. Peel up the transfer tape slowly.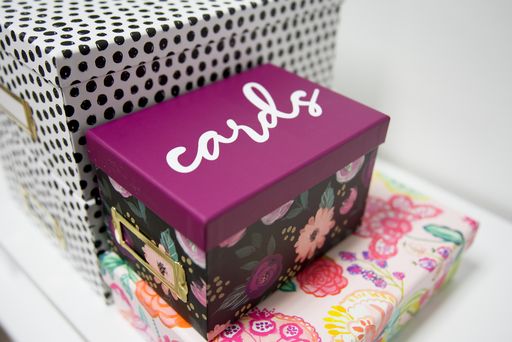 Now you have a beautiful box to keep all the greeting cards you make with your Cricut in!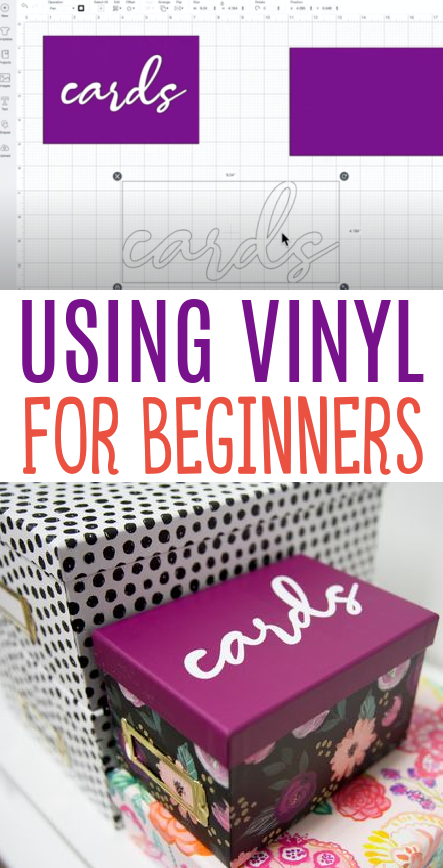 Tanner, Courtney, and the rest of the Makers Gonna Learn Team are all here because we love die-cutting and especially love sharing fun projects and tutorials with fellow makers. We are all great friends and are always having a blast when we are together- you will see this on camera, especially during live streams! We are here to inspire and support you in your crafting journey!