What Blades Cut What with Cricut Maker?
When you first get your Cricut Maker, it can be a bit confusing, and even intimidating, to try to figure out what blades can cut what materials. That's why we're here to break it down for you!
Whether you're making projects with vinyl and heat transfer vinyl or you're cutting materials that aren't vinyl with your Cricut machine, you're going to need to know which blades to use when.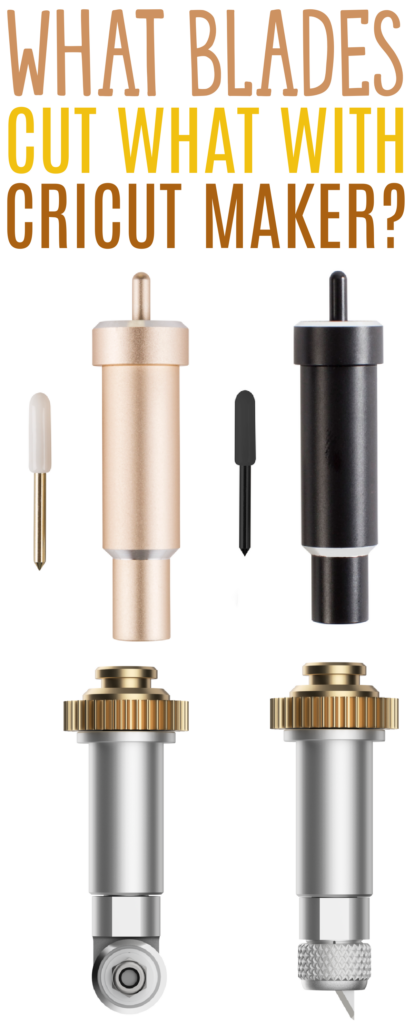 What Blades Cut What with Your Cricut?
In this introduction to your Cricut blades and adaptive tool system, we are going to talk about some of the most popular and our favorite materials to use with each one.
For a more detailed look at each blade, be sure to check out the amazing Cricut Printable Guide that comes as part of a Makers Gonna Learn membership.

Fine Point Blade
This is the same blade you will find in both the Cricut Explore Air and the Cricut Maker. The fine point blade is the one we use most often.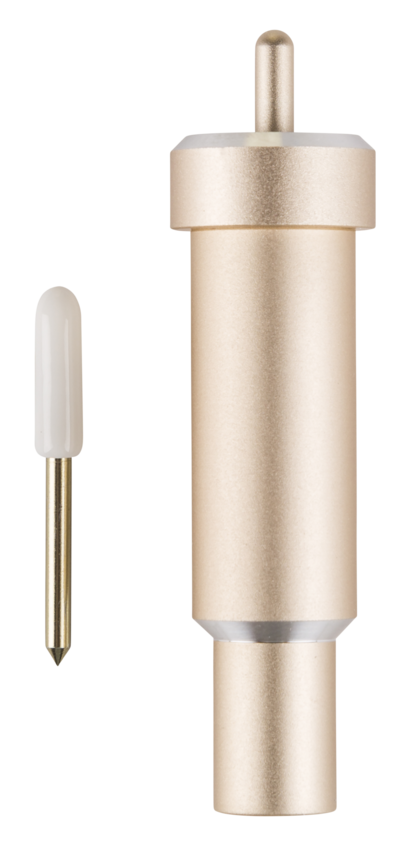 Materials to cut with the fine point blade include:
Cricut brand paper thin leather
Cricut brand paper thin felt
Cardstock
Copy paper
Thin chipboard
Vinyl
Iron-On (HTV)
Rotary Blade
The rotary blade used to be included with the purchase of a Cricut Maker. With the release of the Cricut Maker 3, it is now available for separate purchase only.

Materials to cut with a rotary blade include:
Any type of fabric – burlap, denim, flannel, and so much more.
Craft store (lower quality) felt
Crepe paper (check out Lia Griffith's crepe paper!)
Tissue paper
Cork
How to replace your rotary blade
Deep Cut Blade
The deep cut blade is great for cutting thicker materials that your fine point blade can't handle.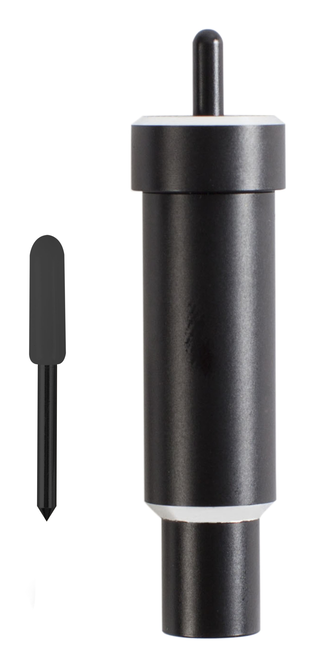 Materials to cut with a deep cut blade include:
Magnetic sheets
Thin plastics
Foam sheets
Thick cardstock
Knife Blade
We love this blade because you can get really quality cuts from thicker materials. Remember that the knife blade will take more time when it comes to cutting than with the other blades and tools.
A Beginner's Guide to the Cricut Knife Blade

Materials to cut with the knife blade include:
Basswood
Balsawood
Heavy chipboard
Thick Craft foam
When to change your Cricut cutting blades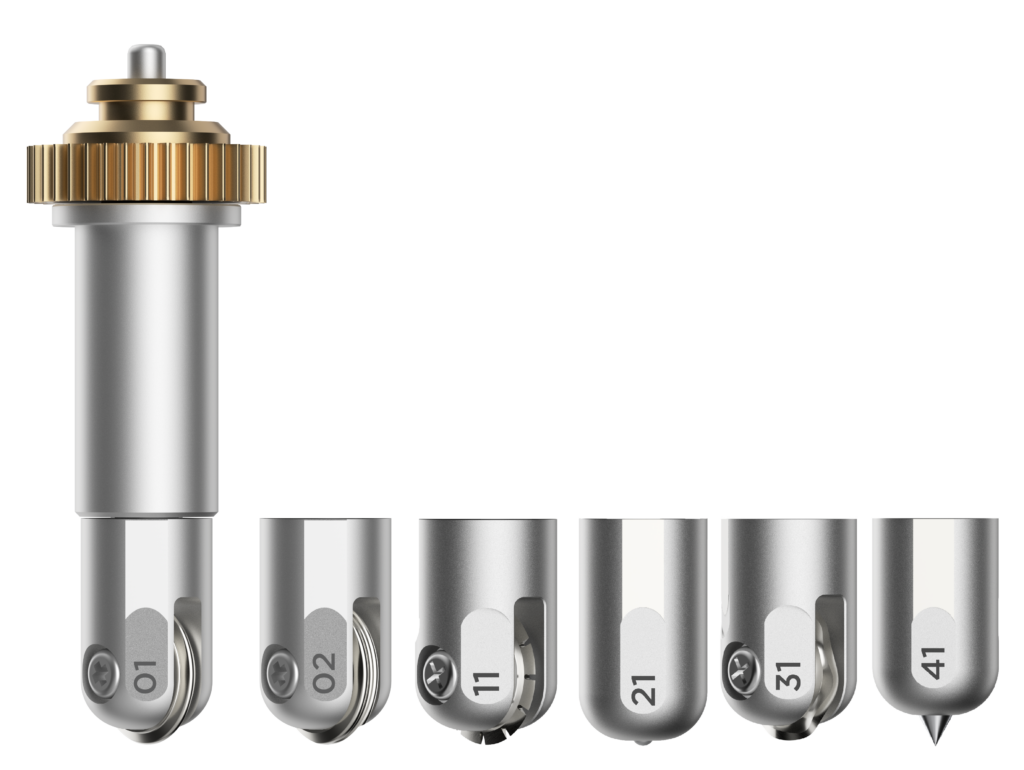 The Engraving Tip
What we love about the engraving tip and some of the other specialty blades is that it works with the quick swap housing. This makes is so easy to insert and remove from your machine.
When it comes to working with some of these adaptive tools, we prefer to stick with Cricut brand materials. They are affordable and have been tested to work well with these tips.
Materials you can engrave include:
Aluminum sheets
Plastic
Debossing Tool
The debossing tool is really handy when you want to get that look of embossing/debossing on your craft project.
Materials you can deboss include:
Foil sampler craft board
Leather
Craft foam
Duct tape sheets
Vellum
How to emboss/deboss with your Cricut Maker
Scoring Wheel
The scoring wheel makes a deep, single score line while the double scoring wheel makes two deep, parallel score lines.
Materials you can score include:
Crepe paper
Light cardstock
Acetate
Perforation Blade
The perforation blade creates evenly spaced perforation lines for clean, even tearing, even on curves.
Materials you can use the perforation blade with include:
Most types of papers
Wavy Blade
The wavy blade adds a decorative wavy edge to your design.
Materials you can use the wavy blade with include:
Vinyl
Paper
Cardstock
Great Storage Ideas for your Cricut Blades
For fun ideas on craft projects using the specialty blades and tools, have a look at our Cricut Pro 1 and Pro 2 courses. They're filled with amazing projects and techniques!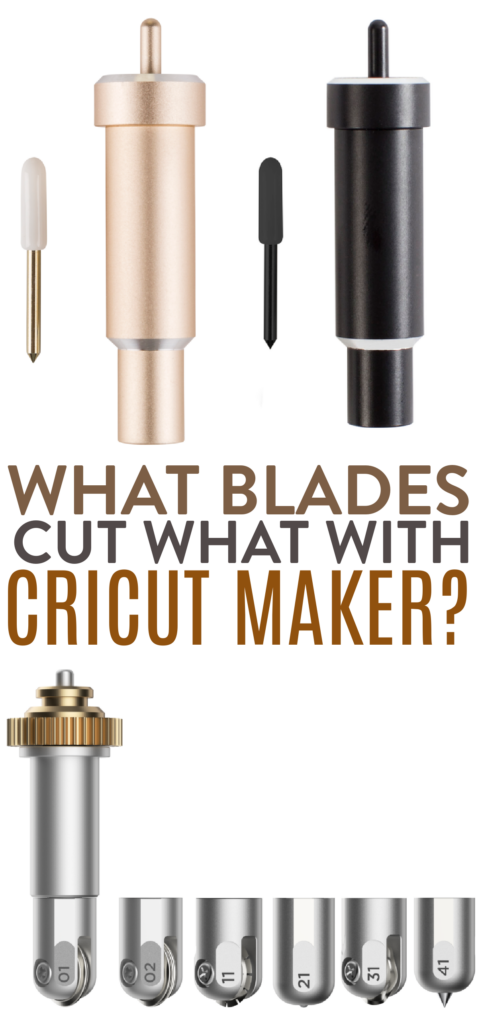 More Cricut resources:
A comprehensive guide to the Cricut Easypress
How to clean your Cricut mats 3 ways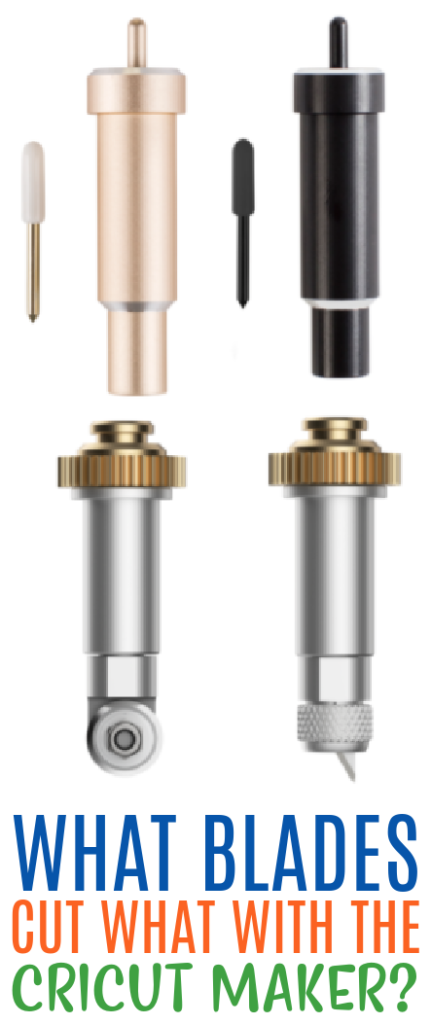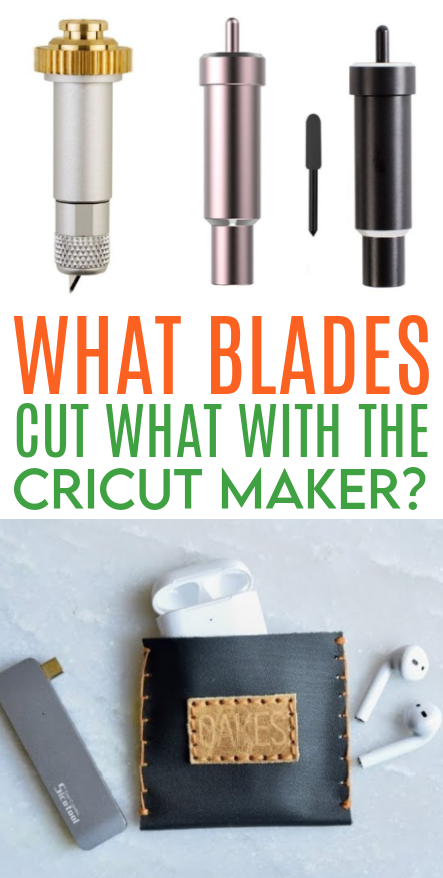 Tanner, Courtney, and the rest of the Makers Gonna Learn Team are all here because we love die-cutting and especially love sharing fun projects and tutorials with fellow makers. We are all great friends and are always having a blast when we are together- you will see this on camera, especially during live streams! We are here to inspire and support you in your crafting journey!