What is Flatten in Cricut Design Space
If you're a Cricut crafter, you have probably heard people talking about the Flatten tool and you may have wondered what it meant. Today, we're going to answer the questions: What is Flatten in Cricut Design Space? How do I use it? When do I use it?
There are several new terms to learn about when you start making Cricut craft projects: Weld, Attach, Group, and Flatten to name a few. In this post we'll break down Flatten for you, a tool you're going to want to learn about if you plan to make any Print then Cut Cricut projects.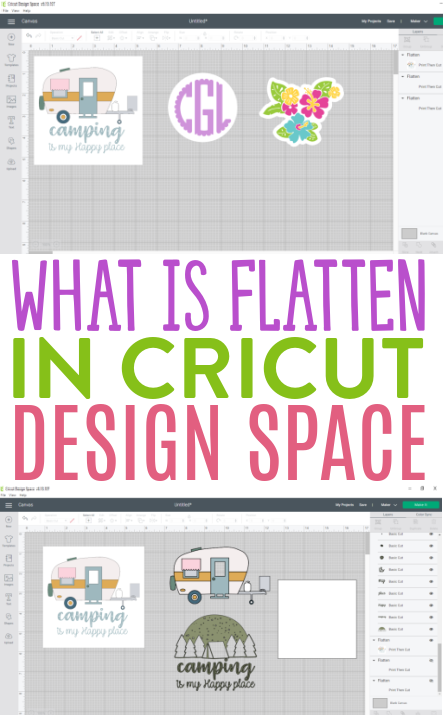 What is Flatten in Cricut Design Space?
Flatten is one of the easiest of the Cricut Design Space functions to use because it only does one thing. It takes a multi-layered design and turns it into a single-layered design while keeping the colors of all the original layers. So, it is used to turn your designs into Print then Cut designs. Let us show you how easy it is to use.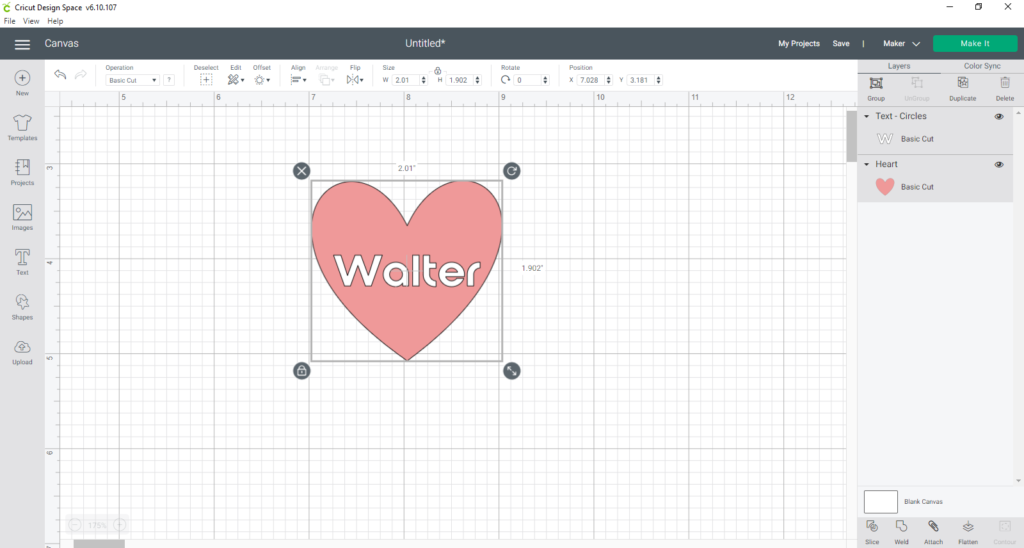 We have chosen a simple shape and added some text to it. We want to make this into some stickers.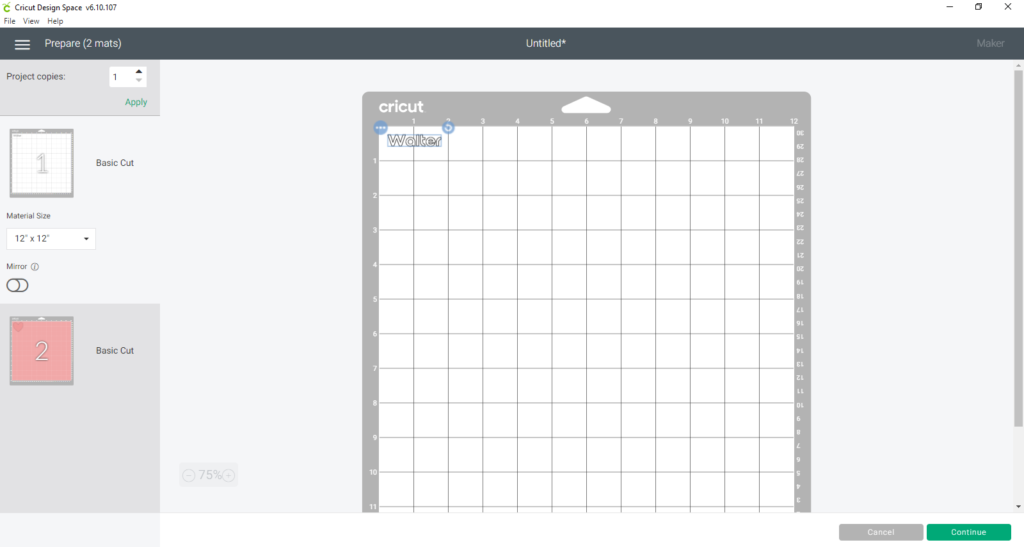 Currently, if we were to click Make It, the shape and the text would be sorted onto 2 different mats and they would be cut out separately.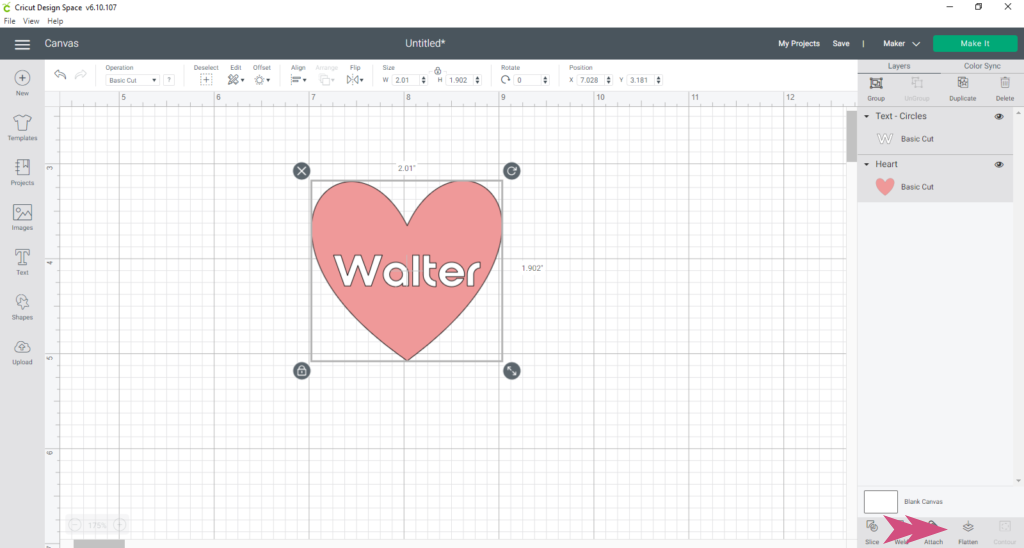 This isn't what we want. We want one sticker that has the heart and the name together. So, this is where Flatten comes in.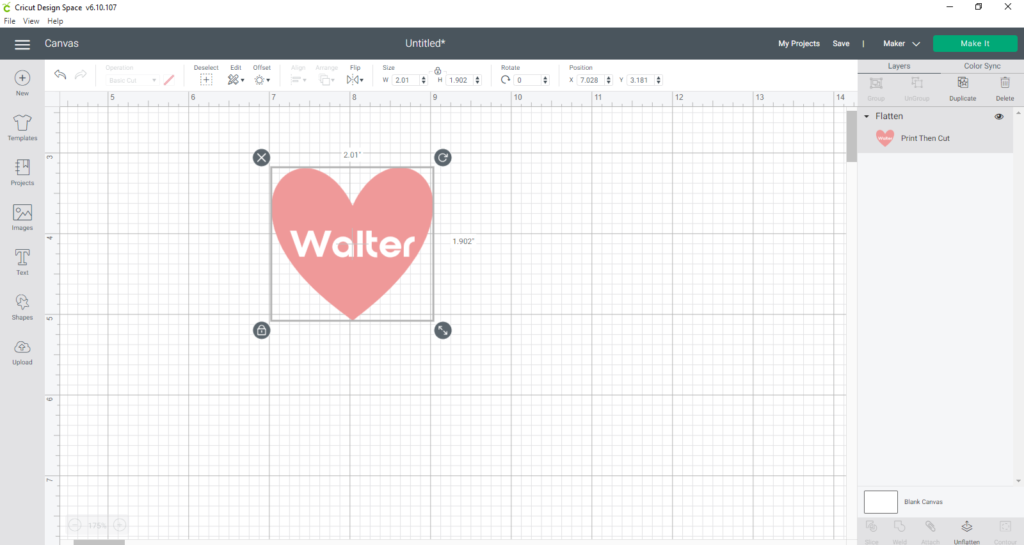 Select all the layers you want to turn into one Print then Cut image and then click Flatten. You can see over in the Layers Panel that this is now a single Print then Cut image.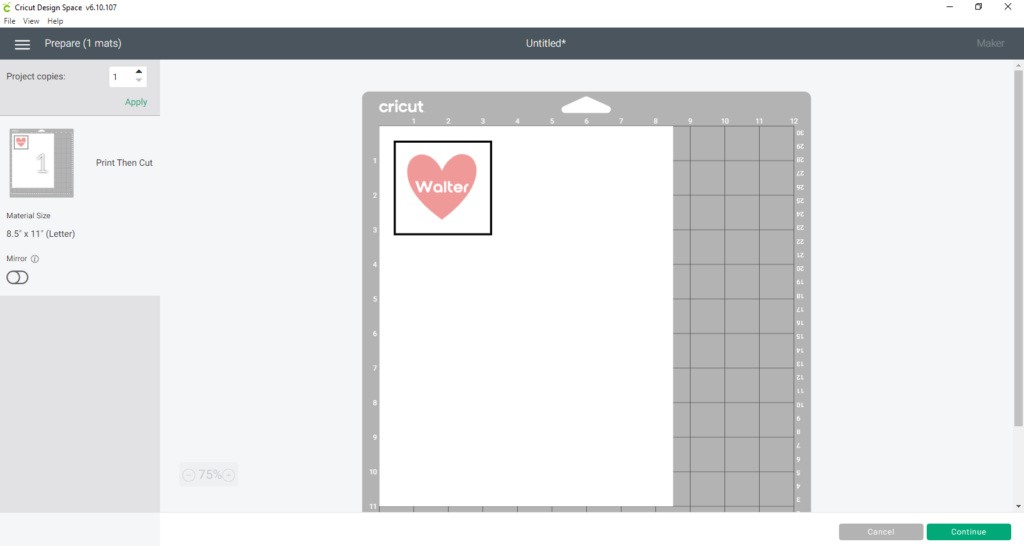 When you click Make It now, it will be one image all on the same cutting mat together. It will also start prompting you through the steps of a Print then Cut. You will use your printer to print out your design. Then, you will place the printed out image onto your cutting mat and load it into the Cricut machine to have it cut out.
Another way to create a Print then Cut
Flatten isn't the only way to create a Print then Cut. You can also go to the dropdown menu under Operations and change that from a Basic Cut to a Print then Cut as we've done with this Spring Flower cut file.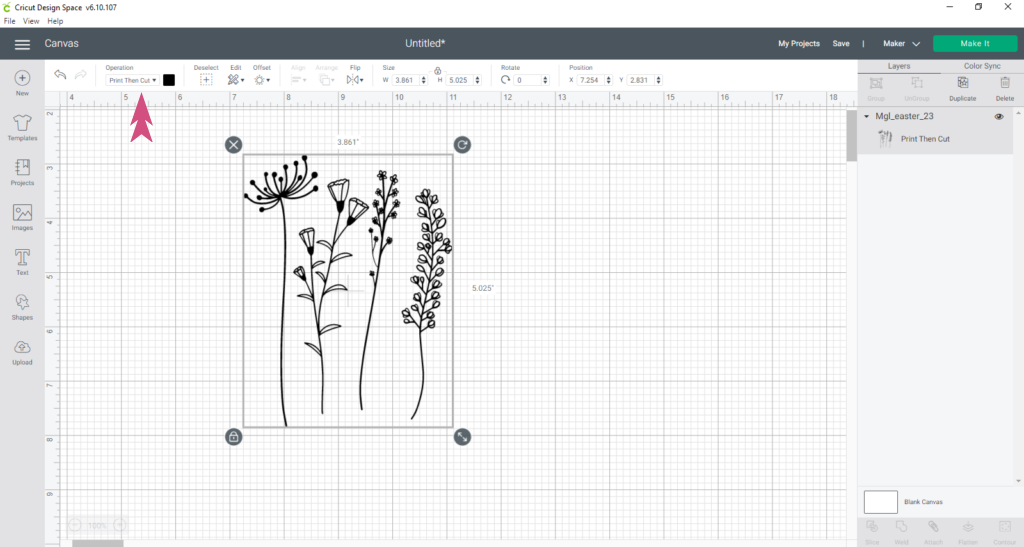 If you had a file like this that was meant to cut out, you might decide that all of that intricate weeding is too much. You could turn it into a Print then Cut (if it wasn't already available in PNG format) to use it as a printable image instead.
When to use Flatten
Why would you choose Flatten instead of simply changing from a Basic Cut to a Print then Cut? This method works best with single color designs, whereas you will need to use Flatten for multi-colored images. See the example below for visuals of why this matters.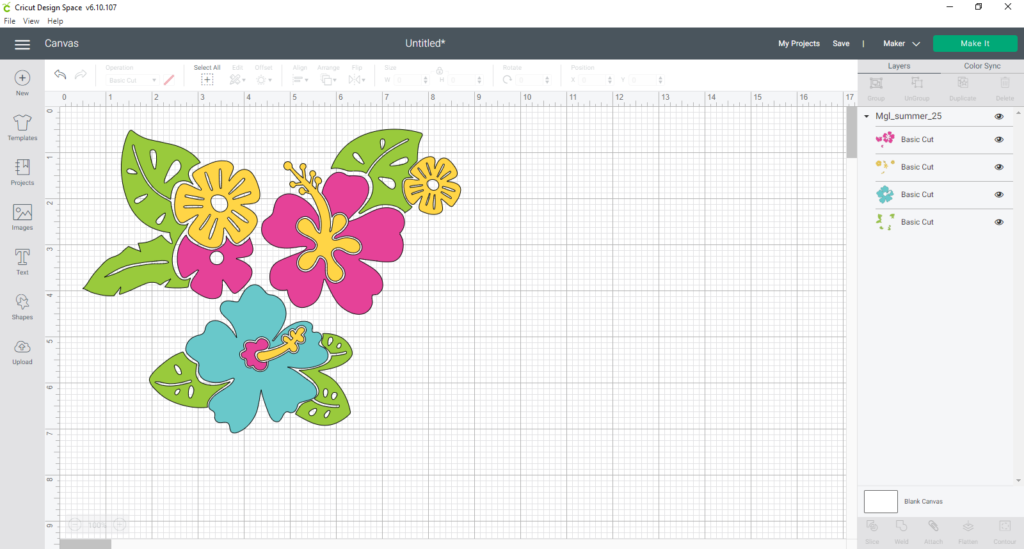 Here's our chosen cut file. As you can see over in the Layers Panel, these layers are all set as cuts. Perhaps you want to turn this into a Print then Cut so that you don't have to cut out and layer all of these different colors of vinyl.
Pro tip: Always check your Layers Panel. This is where you can see exactly what's going on with your design in Cricut Design Space. It's the first thing we look at if we're encountering some kind of issue with our project. It will show us just how our design is set up and we can easily see the problem and fix it.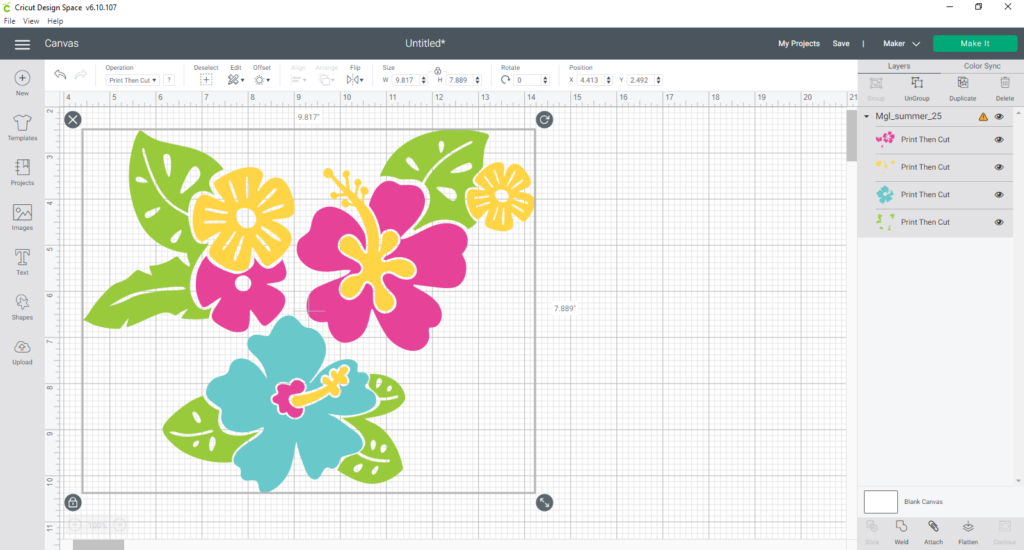 Here is our design after changing the Basic Cut to Print then Cut in the Operations menu. Take a look at the Layers Panel. It has turned each one of the layers (each color) into a separate Print then Cut.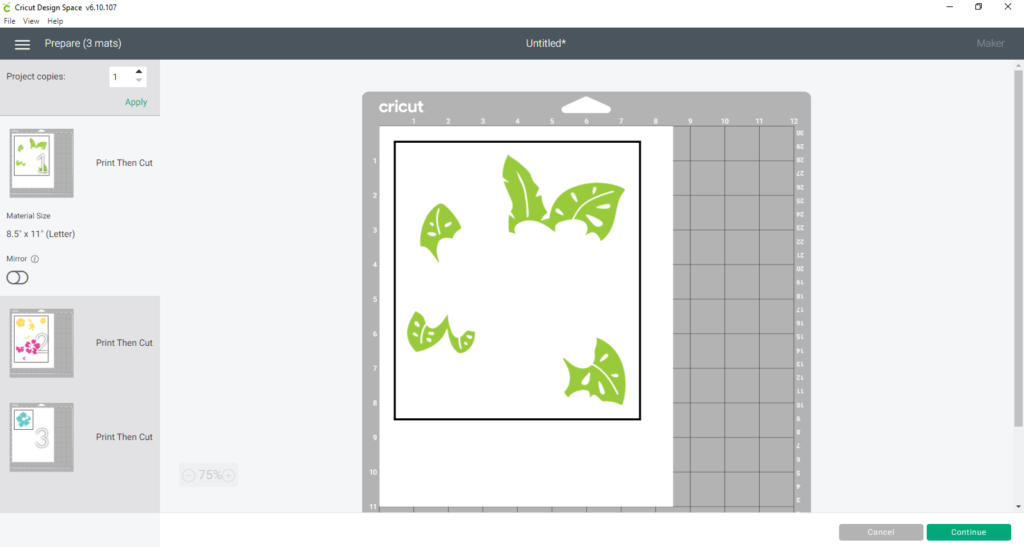 And here's what would happen if we clicked Make It at this point. It would print each color separately as its own image instead of as one complete design for our sticker.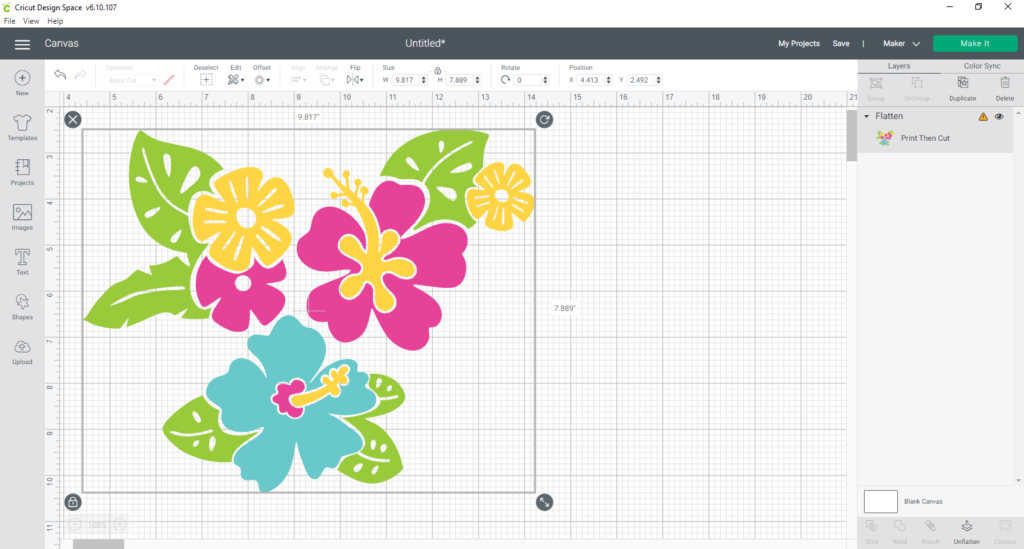 This time, we used Flatten to create our Print then Cut. Again, check the Layers Panel. The entire design is one layer and is no longer separated by color.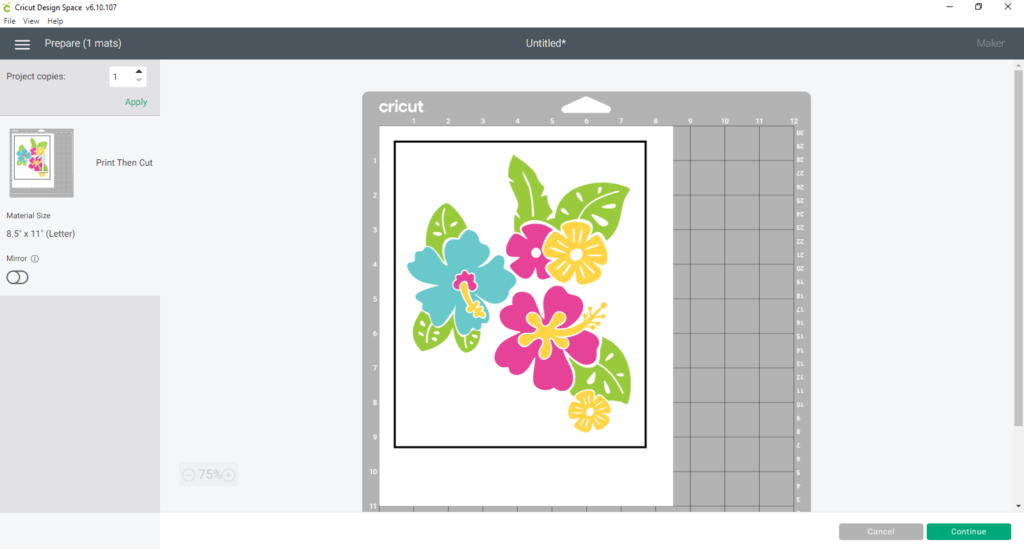 When we click Make It this time, it goes to the mat as one complete design as we wanted it.
Other uses for Flatten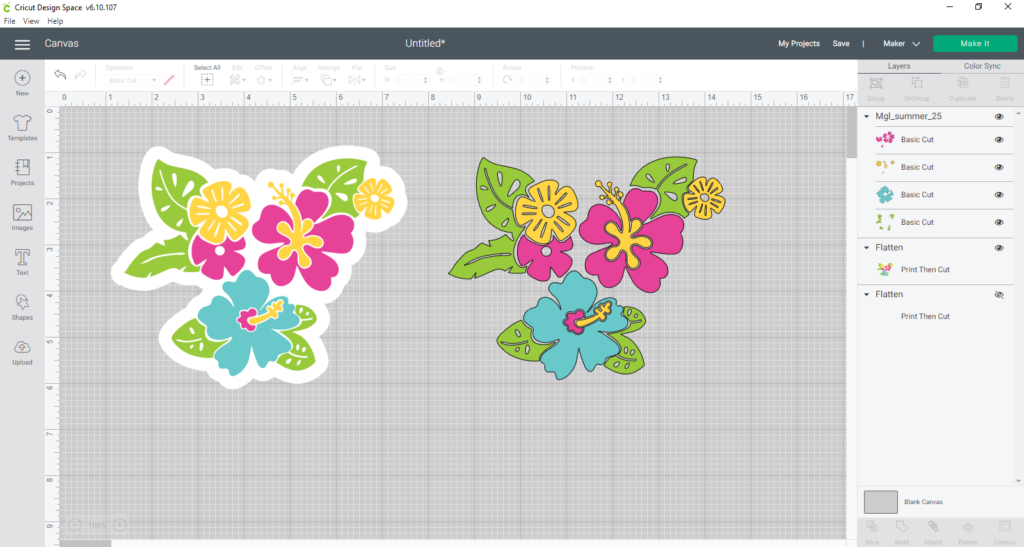 Flatten is great to use along with Offset. Once again, we've got our colorful tropical flowers cut file but before making into a Print then Cut, we want a border around them to get the sticker effect we want. Add the Offset, select your entire design including the Offset, and Flatten.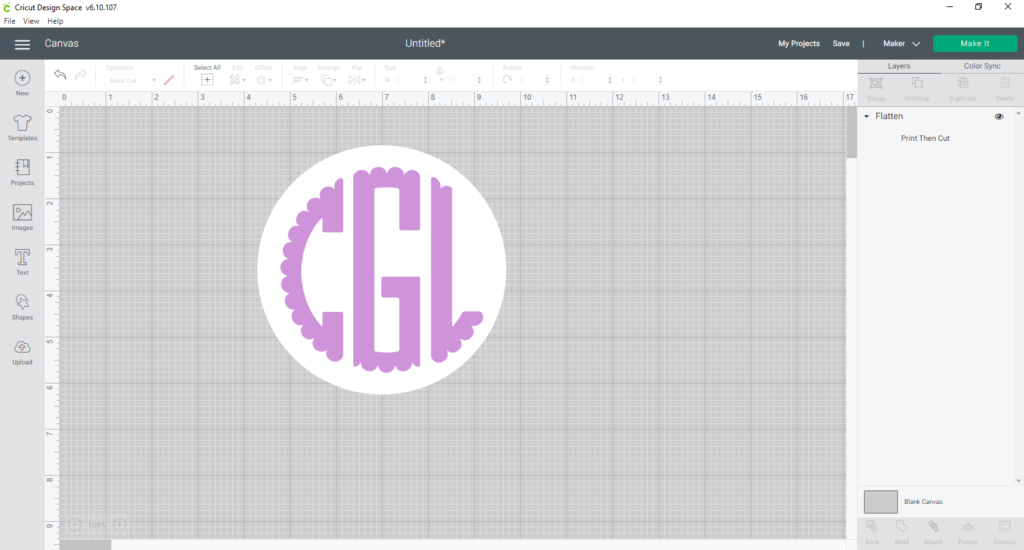 Flatten is also a great tool for creating labels. We like to use it along with our monogram fonts and a simple shape from the Shapes menu. Select the whole thing and Flatten.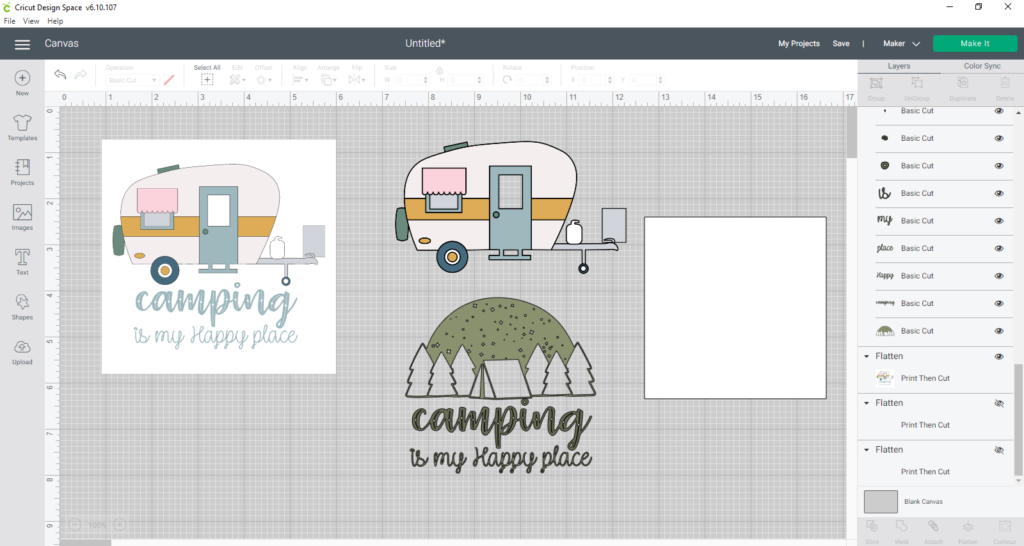 Here, we combined two cut files into one design and then added a square as the background for the sticker. We used the Slice function to remove the tent, trees, and sky from the Camping is My Happy Place cut file and added it to the Vintage Trailer cut file. Once happy with the design, select all and Flatten.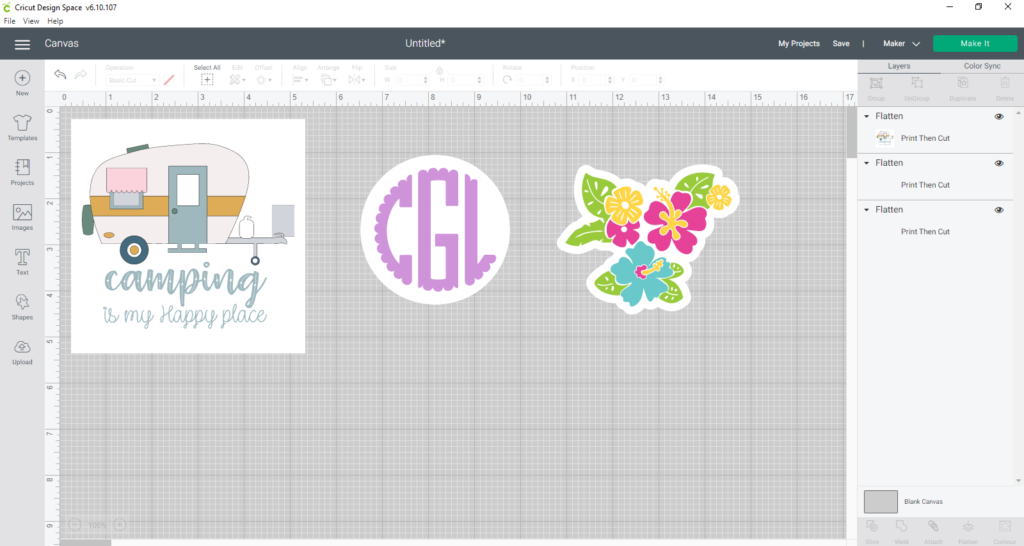 Remember that if you upload a JPG or PNG file into Design Space, it's already only one layer. There is no need to use Flatten as it will already be handled as a Print then Cut in Cricut Design Space.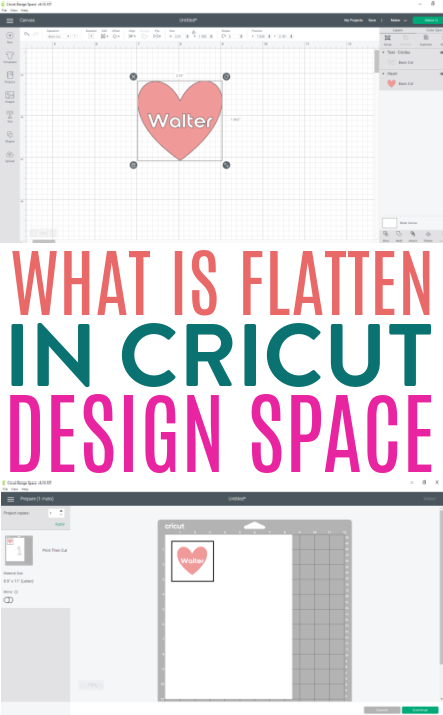 Tanner, Courtney, and the rest of the Makers Gonna Learn Team are all here because we love die-cutting and especially love sharing fun projects and tutorials with fellow makers. We are all great friends and are always having a blast when we are together- you will see this on camera, especially during live streams! We are here to inspire and support you in your crafting journey!