What You Need to Know About Sealing Vinyl
We have made quite a few videos and blog posts about sealing Cricut crafts here at Makers Gonna Learn, but we still get quite a few questions about it. This guide is going to help you understand what you need to know about sealing vinyl and hopefully, answer any of those lingering questions that you have. We have some great hacks to share with you!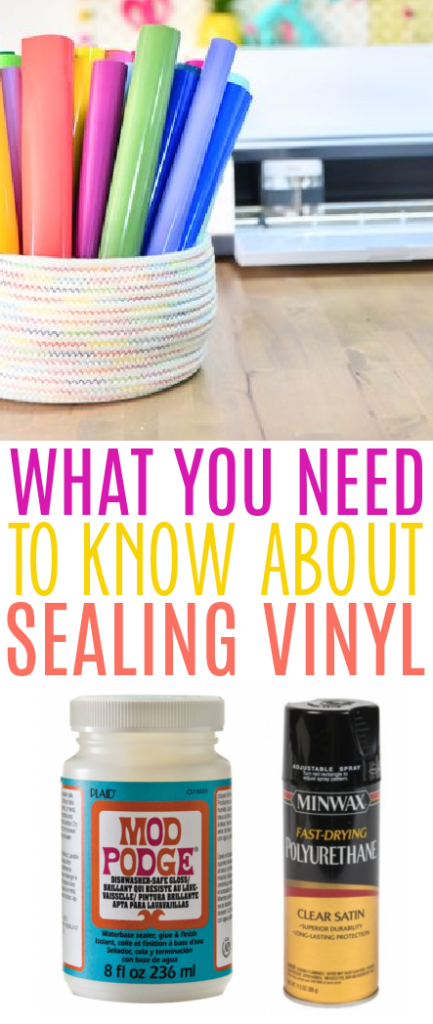 What You Need to Know About Sealing Vinyl
We won't be covering the specific step-by-step techniques for sealing vinyl in this, but we have plenty of resources already for you when you're ready to seal your Cricut project.
In the meantime, we recommend that you read this article to gain a general understanding of when tp seal, what products you can use, and other common questions. Then, when you're ready to try it yourself, be sure to click on the links below:
Products we recommend: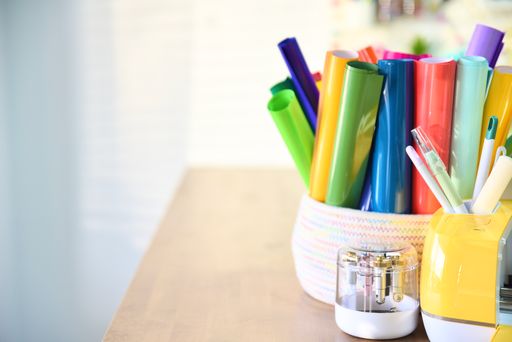 When do I need to seal my Cricut vinyl projects?
The simple answer to this is, never! You don't have to seal vinyl crafts IF you use good quality vinyl (and we always advise that you do). Vinyl will adhere to your projects and continue to look as good as new for quite a long time. As shown in our list above, we highly recommend Starcraft Vinyl. It is well-priced, high quality, and comes in 64 colors.
Of course, you need to take care of the projects you make with vinyl. For example, with a mug, you're going to want to hand wash it if you don't plan to seal the vinyl. If you're going to be submerging it in water or want to run it through the dishwasher a couple times a week, then you do need to seal it.
You will also find that if your vinyl project is being exposed to rain, sun, and other elements day after day, after a while, you will need to replace it. Sealing it won't necessarily make it "permanent", but it can certainly prolong the life of it.
Products to use for sealing vinyl
We have some products that are our favorites for sealing our projects. These are tried-and-true and we come back to them again and again. (Spoiler alert: we are in the process of testing some new ones so stay tuned for that!).
Dishwasher Safe Mod Podge
We like to use this for cups and mugs that we want to be able to wash in a dishwasher. It really does work quite well! We will even use this for outdoor projects (if you don't happen to have Outdoor Mod Podge on hand which is also a product we use a lot).
Minwax Polycrylic and Polyurethane
You might already be wondering what the difference between these two products is. Minwax Polyurethane is a spray sealant. You can use this for so many different projects including doormats, paper crafts, sticker paper, and more.
Minwax Polycrylic comes in containers and you brush it on. There are a few different finishes available – we prefer the satin matte finish over the glossy ones. If you use the glossy finish for a Print then Cut, when you try to run it through your machine, the gloss can interfere with your Cricut being able to read the registration marks, so bear that in mind.
If you do want to use a glossy finish, be sure to check out our article on Print then Cut Issues and How to Fix Them for some great tips and tricks to work around this issue.
The polycrylic can be used for everything we listed above. The upside to using this product over Mod Podge is that it will show fewer brush strokes. You might be thinking – I don't want ANY brush strokes! It's also important to note that brush strokes are more visible on darker colors. Unfortunately, there is no way around that if you want to seal your project.
Pro Tip: You need a really good quality paintbrush. You want it to be soft-bristled as this will help reduce the number of brush strokes as well.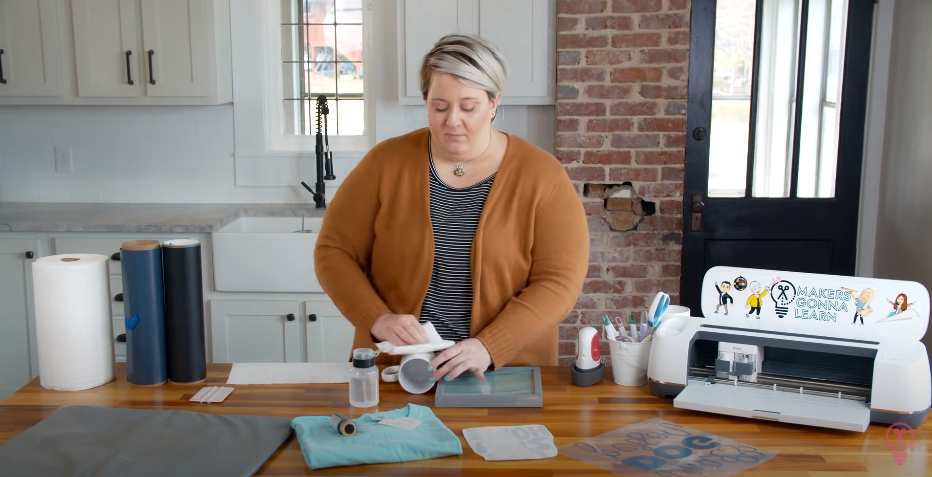 Don't forget to prep your surface as needed.
If you're working on a mug or tumbler, for example, it's incredibly important to ensure that it's thoroughly clean before you apply vinyl to it. We use rubbing alcohol on a paper towel to remove any finger prints, dust, and debris from ours. It makes a huge difference in how well and how long your vinyl is going to stick to your surface!
Pro tip: Let's say you applied vinyl to a mug one day and then a day or two later, you were ready to seal it. You need to clean your mug again.
Once your item has been sealed, it needs to dry and cure. This can take quite a bit of time and in the meantime, you need to keep it clean and free of dust.
We recommend using a piece of plasticware as a dome over it to ensure that no dust or pet hair or other debris collects and to protect it from any smudges.
The difference between dry time and cure time
Dry time is exactly as it sounds – the amount of time it takes for the project to be completely dry. It is dry to the touch and not tacky or sticky at all. Please note, just because your project is dry does NOT mean it's ready to be used.
Cure time for these products in 28 days. Do NOT use your items while they are curing. This is so important. The seal is compromised if you don't give it the full 28 days with no use at all to properly cure.
Not only that, but until your crafts have fully cured, as per the FDA, they are not considered food-safe so you may be ingesting harmful chemicals. We want you to stay safe and have beautiful craft projects (no fails!) so please, please, please wait the entire cure time before using even once.
What if you don't want to wait so long? Just don't seal your project. It's far better to have it unsealed than to take chances during the curing process.
Pro tip: Because by waiting the proper cure time, these items are going to be food-safe, you can apply the product right up to the rim.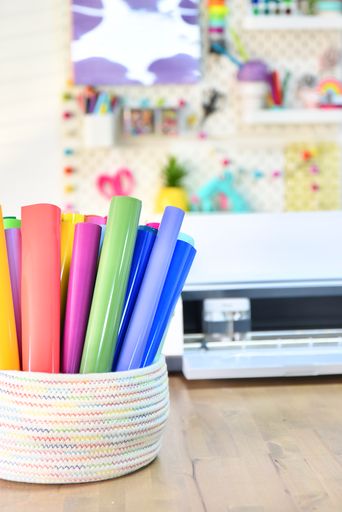 Projects we do not recommend sealing:
As mentioned before, you don't have to seal any of your vinyl projects. We do find that once people start sealing their crafts, they often want to seal them all. We do not recommend sealing flexible materials though – for example, those thin plastic cups or silicone cups that you can squeeze and they will bend a bit out of shape.
When those materials move, your sealer will crack and start coming off. Moisture will start collecting under the sealant and it will remove the seal entirely. We do have a video about sealing Starbucks cups and this has worked well for us, but it's important to note that we are gentle and careful with our cups and take good care of them to avoid any issues.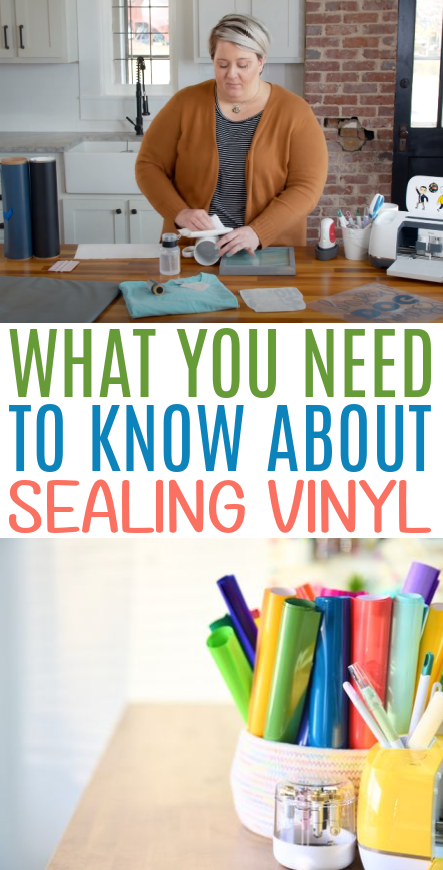 Tanner, Courtney, and the rest of the Makers Gonna Learn Team are all here because we love die-cutting and especially love sharing fun projects and tutorials with fellow makers. We are all great friends and are always having a blast when we are together- you will see this on camera, especially during live streams! We are here to inspire and support you in your crafting journey!