All About Silhouette Blades
Obviously, the cutting blade is one of the most important parts of your Silhouette machine. Without it, you can't do any cutting and that is the main point of a die cutting machine! You need to use the right blade for your die cutting project so it's important to learn more about them.
Whether you're cutting vinyl, paper, fabric, HTV, or any other items, you don't want to waste material. Knowing your blades well can help you save time, material, and frustration. There are several different types of blades available for the Silhouette machines and we're going to look at each one of them and outline what they do!
All About Silhouette Blades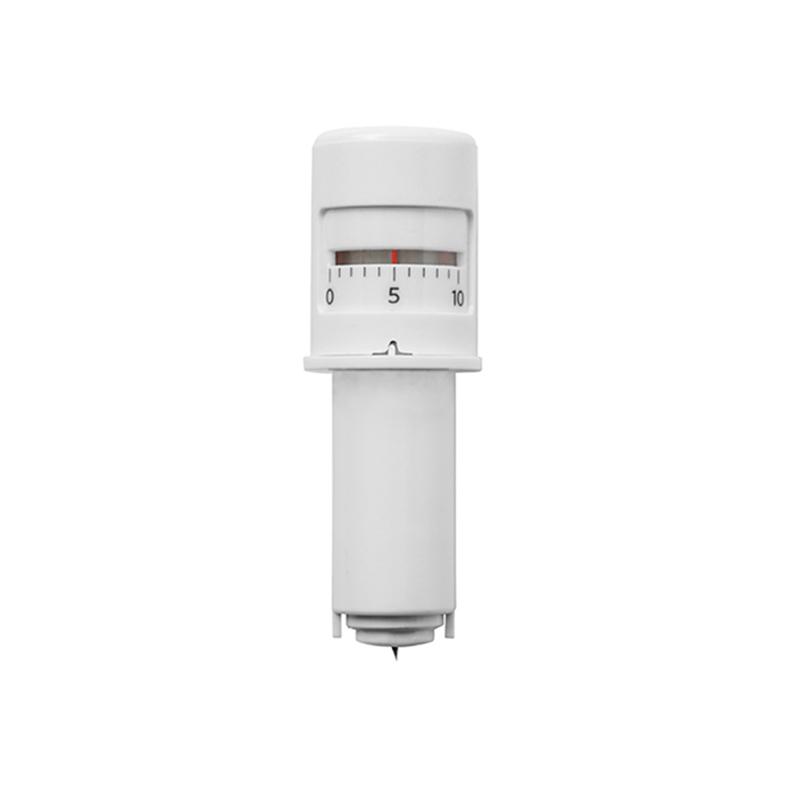 Self-Adjusting Blade
The Self-adjusting Blade comes with the Silhouette Cameo 3 and can only be used in that machine. It can cut through a variety of materials. This blade is loaded into the left-hand side of the dual carriage. Make sure it is locked in place – once you've pushed the sliding blade holder in, you should see a blue dot and hear a tiny click.
The Cameo 3 was originally set up with a default for the Ratchet Blade. However, Silhouette Studio V4 defaults to the Auto Blade. If you do need to change to the Self-adjusting Blade, this is what to do. Simply click on the blade menu in Silhouette Studio. Pick the material you're going to be cutting and then, click on edit. This will allow you to change the blade settings and choose "Automatic Blade".
Once you've chosen the Self-adjusting Blade and have all your other settings in place, it's time to cut. You'll notice that once you send your file to cut, the Cameo 3 will tap the blade up and down until it reaches the proper setting before it actually begins cutting.
IMPORTANT TIP: Connecting to the Silhouette Studio via Bluetooth doesn't always give you the auto blade option. Be sure you have plugged in your Cameo 3 with the USB cord and you should be just fine!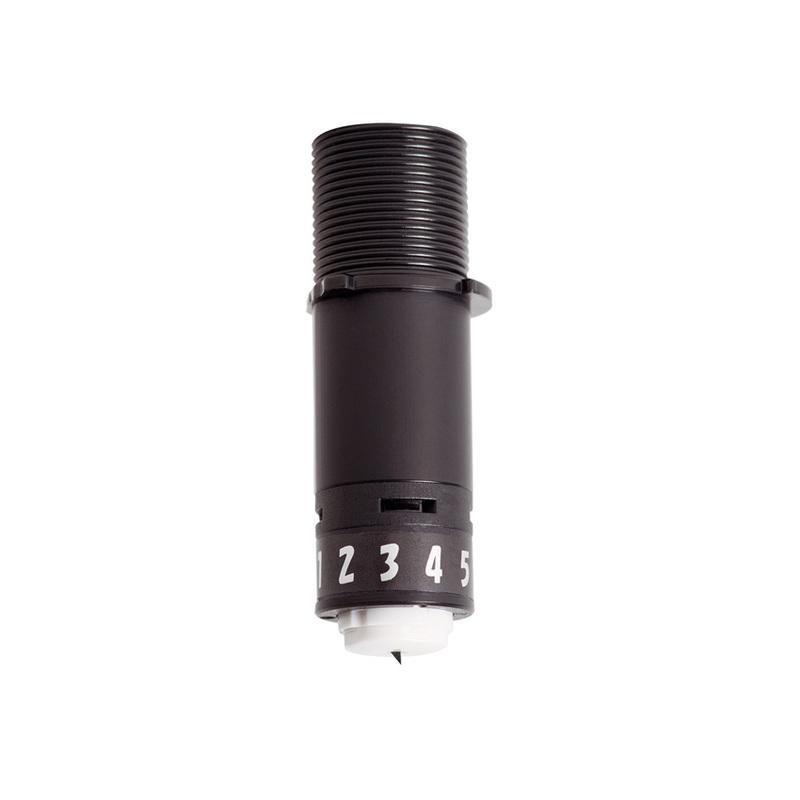 Ratchet Blade
The Ratchet Blade (or the Black Blade as it is sometimes called) comes with the Cameo 1 and 2, Curio, Portrait, and Silhouette SD machines. It cuts felt, paper, cardstock, vellum, vinyl, contact paper, freezer paper, magnet paper, thin leather, and more.
Although this blade can cut many different kinds of materials, you need to understand that the more kinds of media you cut with one blade, the faster it will wear out. Keeping separate blades for different uses will help them last much longer and cutting more precisely.
You adjust the blade by using the ratchet adjusting cap, the built-in blade adjuster on the machine, or the blade chuck that is included with the Cameo 3. Line up the red line on your blade with the arrow on the adjuster. Simply twist until you have the red line matching up with the number of the setting desired.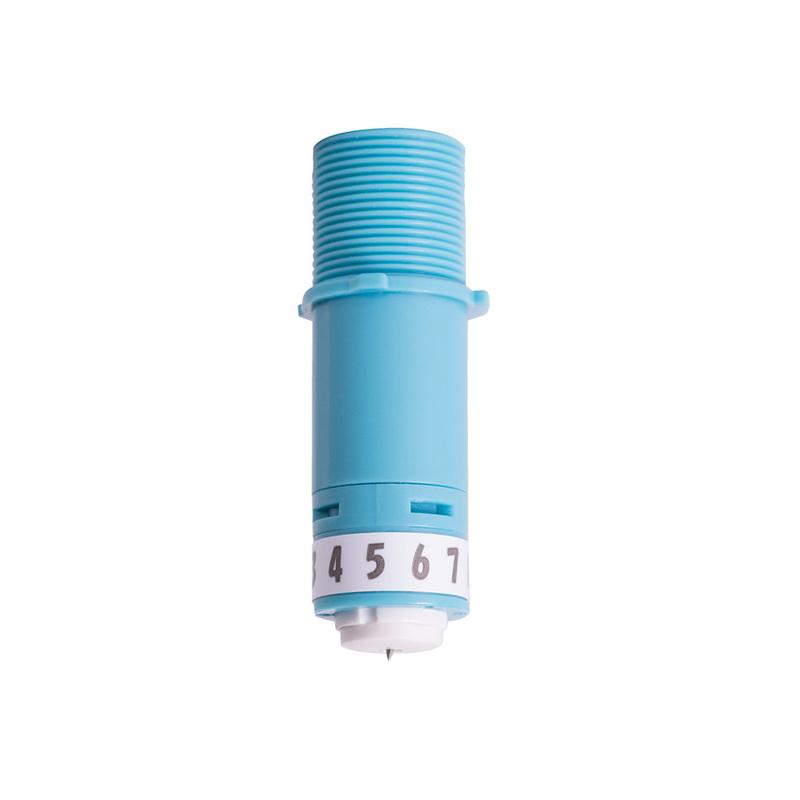 Fabric Blade
The Fabric Blade is, obviously, for cutting fabric. It is very similar to the Ratchet Blade in every other way. It is easily distinguishable from other blades by its blue color.
Remember that keeping this blade solely for the use of fabric will help it last much longer than ones used to cut both paper and fabric.
This blade can be used with the Cameo 1, 2, and 3, Portrait, Curio, and SD.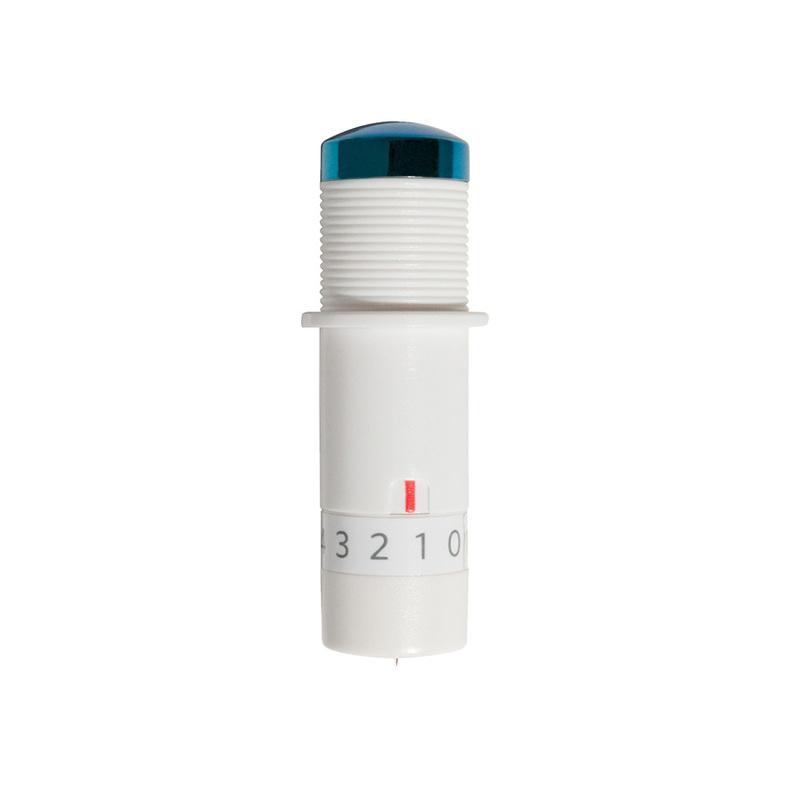 Premium Blade
The Premium Blade can be used with the Portrait, Curio, Cameo 1, 2, and 3, and the SD. It is similar to the Ratchet Blade except that it is made of a Tungsten Alloy and can last up to 3 times longer under normal use.
This blade is meant to be used with the same types of materials as the standard blade. Using it with denser materials can cause it to wear out much faster.
You can tell it apart from the other blades by its blue cap. You will notice that this blade doesn't have a fin so it can be loaded either direction and work properly.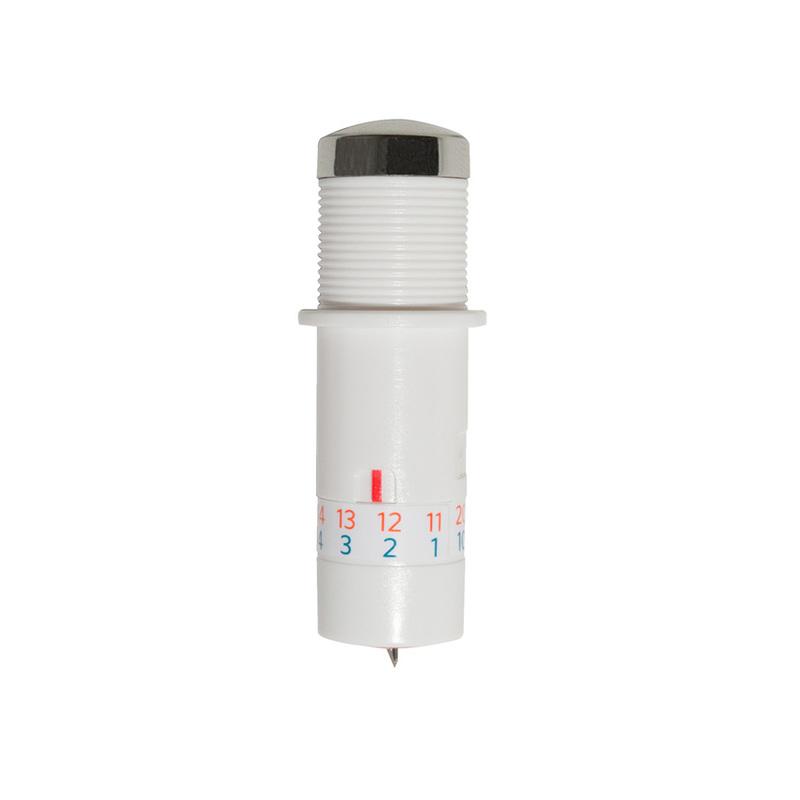 Deep Cut Blade
The Deep Cut Blade is for cutting thicker materials up to 2mm thick – chipboard, for example. Silhouette does caution that some especially dense materials may not cut smoothly. If you're using materials that are not Silhouette brand, be sure to use caution and make a test cut. Such media may also damage the blade or cause it to dull much faster.
As with the premium blade, there is no fin on this blade to be concerned with when loading it. The Deep Cut Blade can only be used with the Cameo 3 and Curio machines. Using it in any of the other machines can cause damage and void your machine's warranty.
Learn how to change your default blade setting here.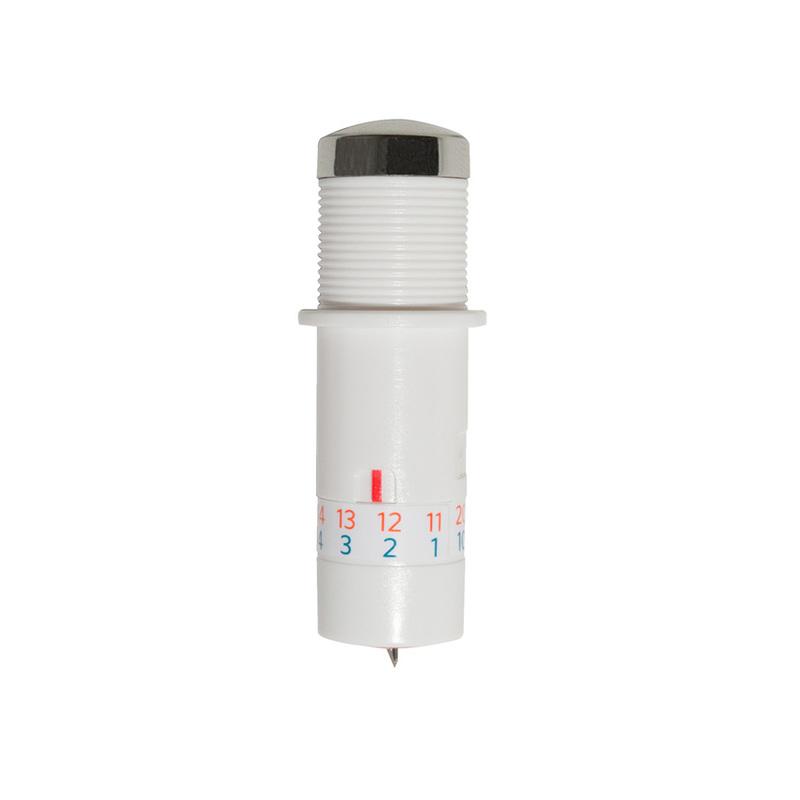 HOW LONG WILL YOUR SILHOUETTE CUTTING BLADES LAST? It's not an easy question to answer because it depends on quite a few different factors: how often it's used, how intricate the designs being cut are, and what materials are being cut.
Silhouette says that a good estimate for the lifespan of one of their blades is about 6 months. However, this can easily change based on some of those factors previously mentioned. If you're cutting one material more than others, it can extend the life of your blades by having them dedicated for one material only. For example, one blade for paper, one for vinyl, and so on.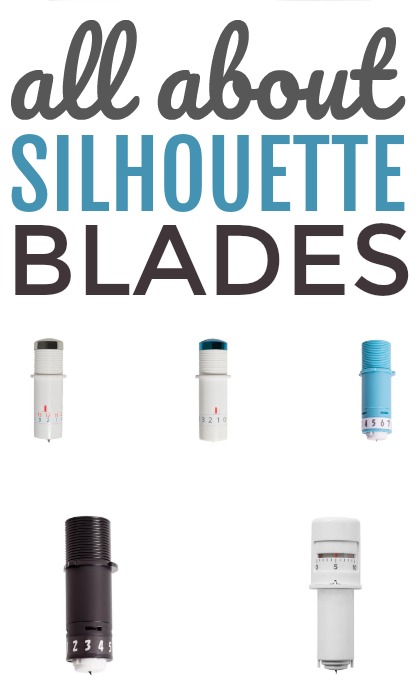 You might have a really important question at this point. We've talked about the different types of blades available and what they can be used for. But how do you know what setting you need? Thankfully, we have a handy chart here for you to use!
Tanner, Courtney, and the rest of the Makers Gonna Learn Team are all here because we love die-cutting and especially love sharing fun projects and tutorials with fellow makers. We are all great friends and are always having a blast when we are together- you will see this on camera, especially during live streams! We are here to inspire and support you in your crafting journey!