Beginner Tips for Designing in Silhouette Studio
Getting started with designing in Silhouette Studio is not as difficult as you might think! Of course, there are premade cut files that you can use and there are many ways to customize those to your particular needs. But there may also be occasional times when you might want a custom design too. Whichever type of project you're hoping to design, these Beginner Tips for Designing in Silhouette Studio will help you figure out the basics.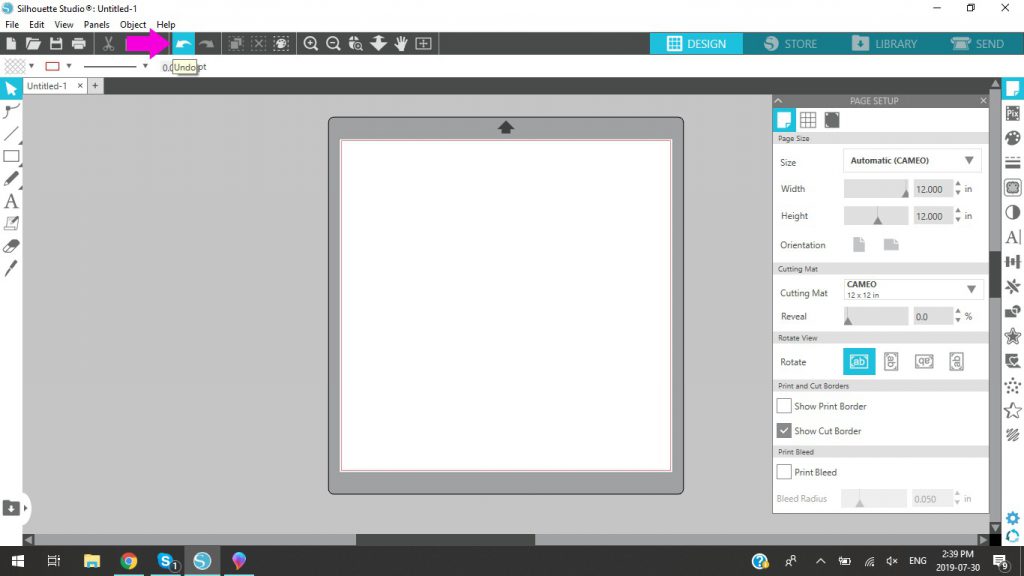 Before we get started though, we'd like to remind you that you are not going to break anything by trying to create your own designs. Really, what's the worst that can happen? You end up with a design that isn't entirely what you wanted? Well, don't forget about that magical "undo" button. Added something to your design that you don't like? Press undo and try again! See? Nothing to worry about!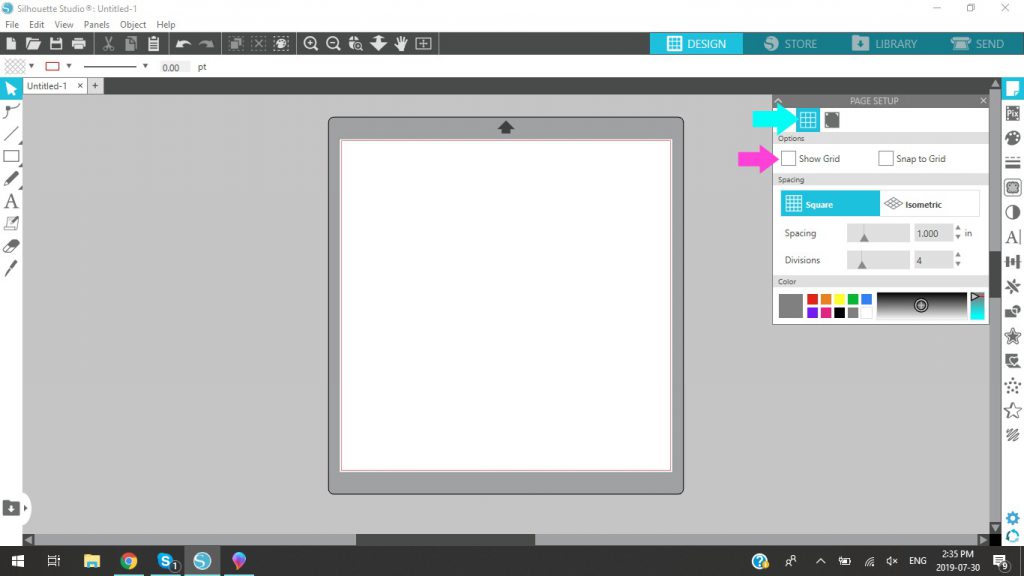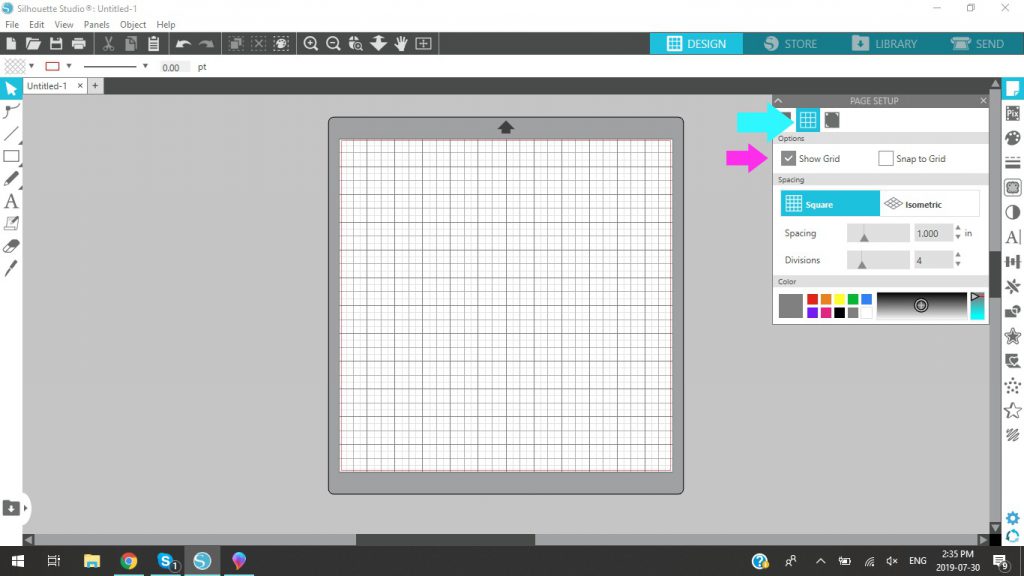 Okay, so let's get started by using the "reveal mat setting" in the page tools box. This will essentially show you a virtual cutting mat, allowing you to make sure that your design is going to fit onto your material.
Next, use the "reveal grid lines" function to make arranging and lining up your design properly. This function shows you the grid lines on your Silhouette Studio virtual mat. These correspond to the grid lines on your cutting mat. These two functions together make designing a breeze!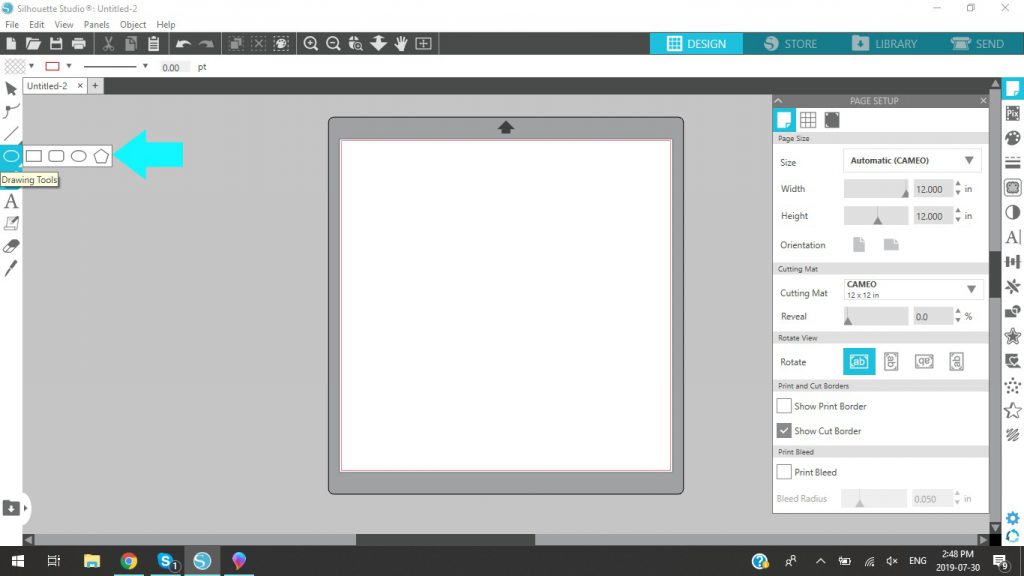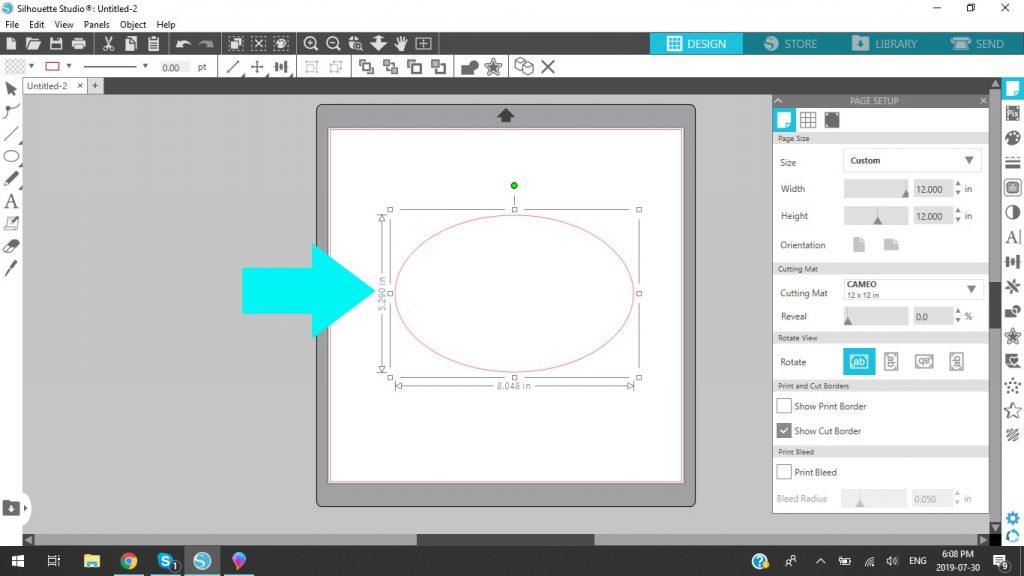 Now it's time to actually start the fun part. Creating your design! Of course, in Silhouette Studio, there is a line drawing tool along with some predetermined shapes available if you want to work with those. They can make simple graphic designs a breeze.
To use any of these shape tools, you just select it and then move your cursor and click to drop the starting point of the shape onto your virtual cutting mat. Drag your mouse until you reach the point where you'd like your shape to end and click again.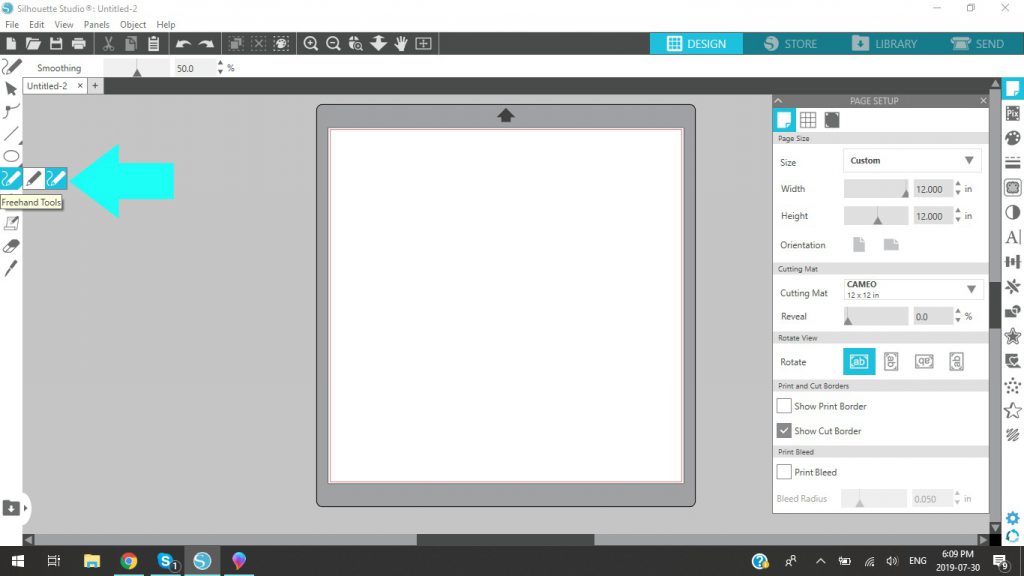 There are also 2 freehand drawing tools available. The Freehand tool draws exactly what you do on the screen. The Smooth Freehand tool automatically smooths your line as you go.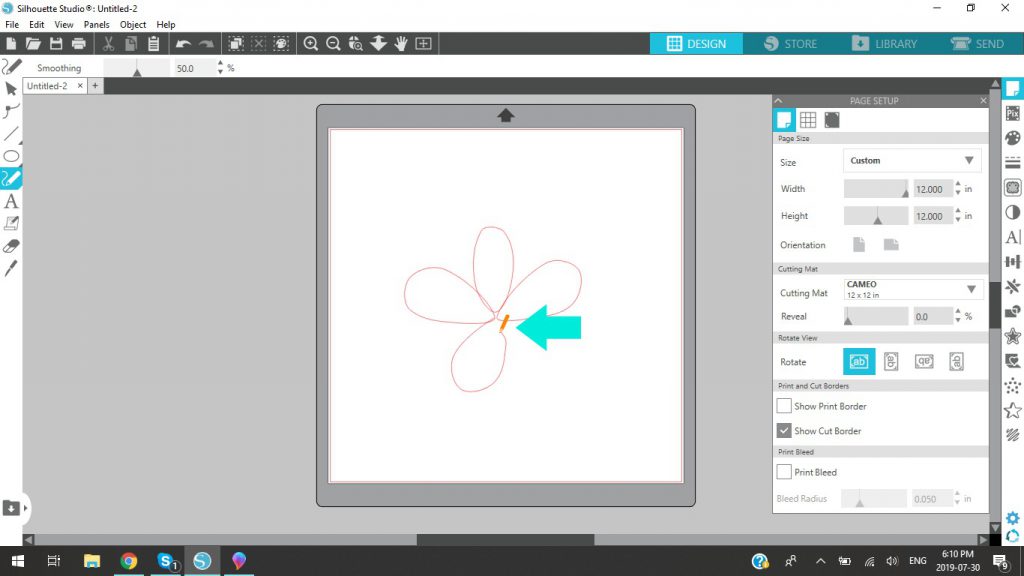 Freehand drawing can take a bit of a knack when you're first getting started but just think of the possibilities when it comes to designing your own custom, unique projects. Simply click and hold down your mouse to draw your freehand design. Let go of the mouse button when you've finished.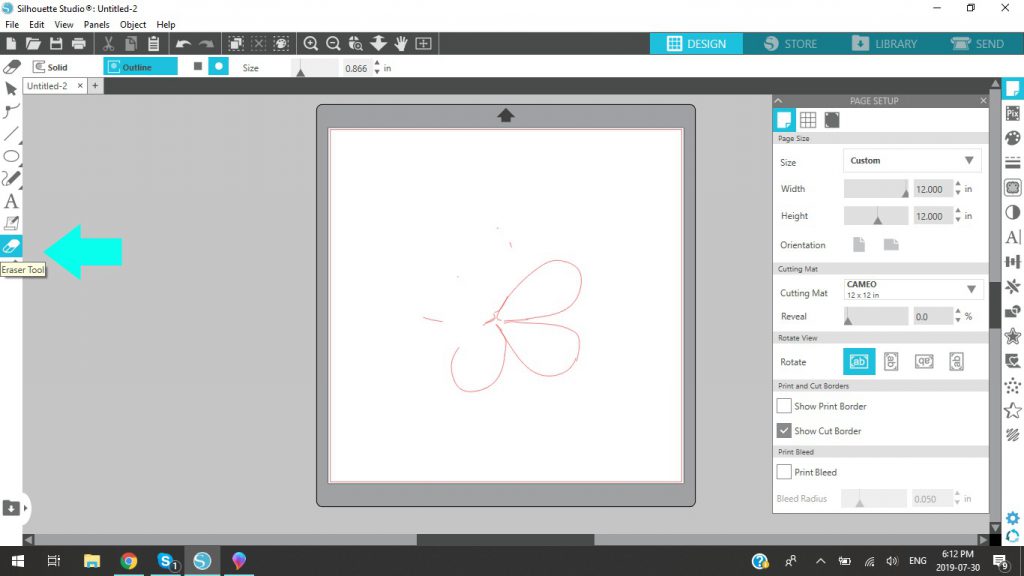 There is also a handy eraser tool. This can be really helpful when using the freehand drawing tool because instead of using "undo" and going back an entire step, you can simply erase a small portion that you don't want.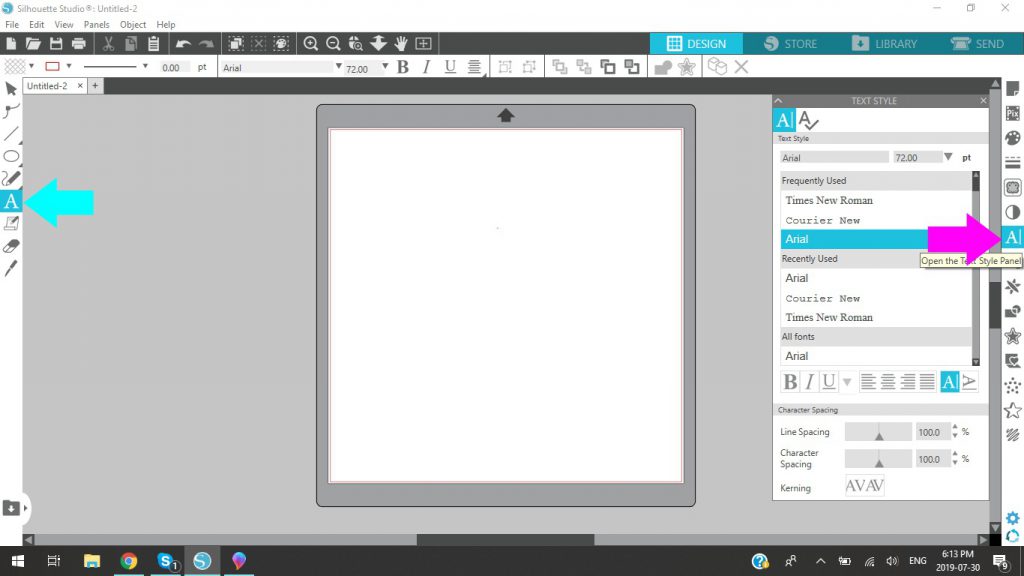 When it comes to adding text to your designs, remember that any fonts you have installed on your computer are available for use in Silhouette Studio as well. Find these in your Text Style list.
If you want to add text to your design, click on the Text Tool (the capital letter A) in your left menu bar. Now, click anywhere on your virtual cutting mat in Silhouette Studio and this will create a text box. Start typing!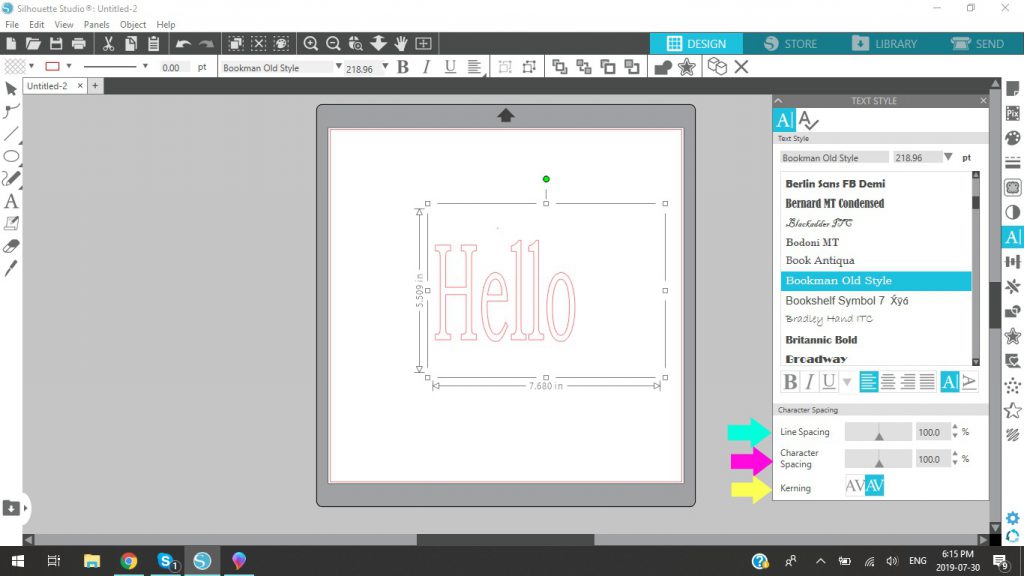 To make changes to your text, find the options for changing the font, alignment, size, line spacing, kerning, and so on in the Text Style Window on the right-hand side of your screen. You can also open it up by clicking the capital letter A in your top menu bar.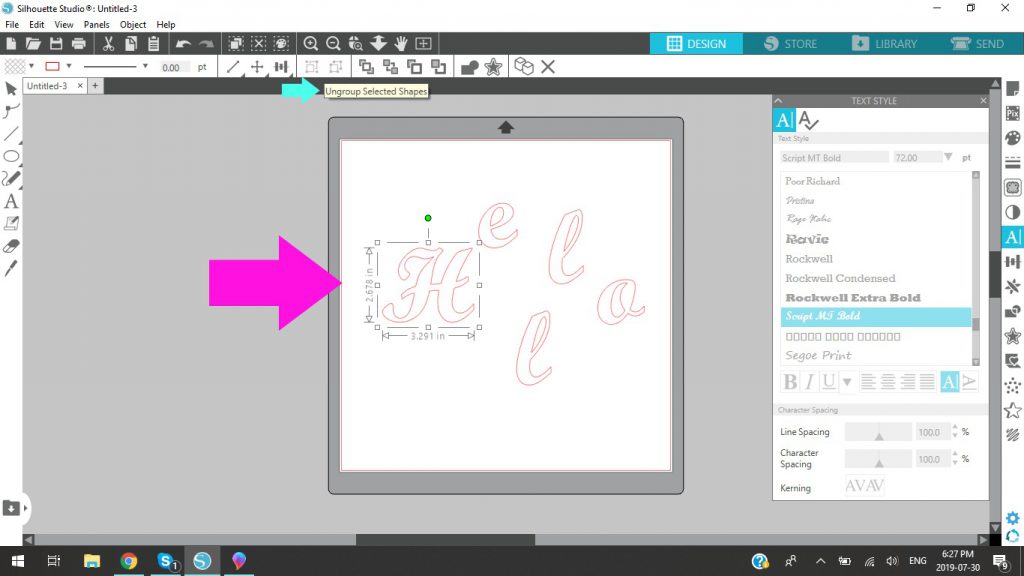 Sometimes, you will find that you want to make changes to a portion of a word or cut file but it's all joined together as one layer. To separate each of the elements into their own layers, you are going to want to ungroup them.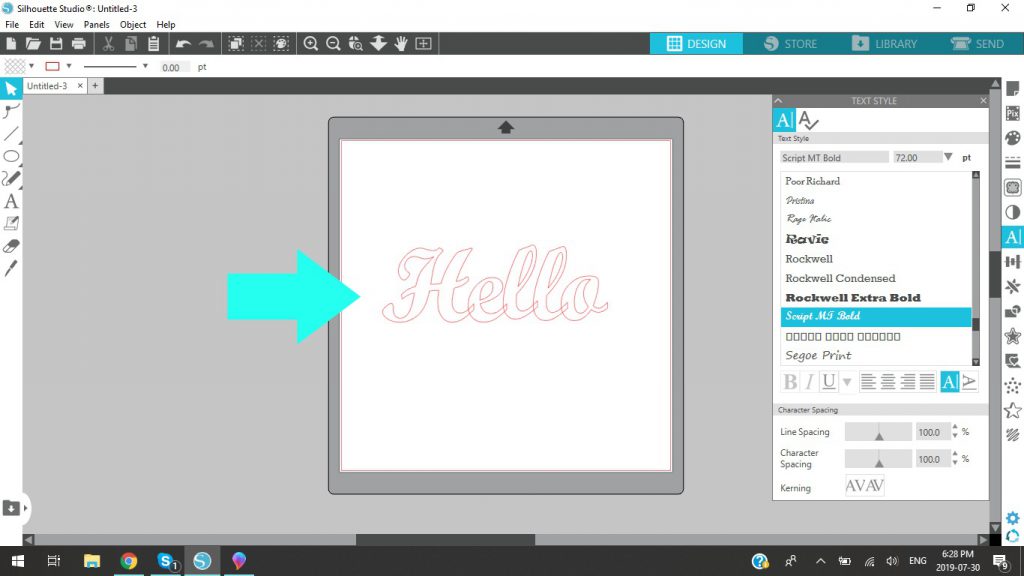 In the word shown in the example above, we drew a box around the whole word and clicked ungroup so that we could work with each letter on its own. We could now move each letter independently of the others until we had the placement we liked.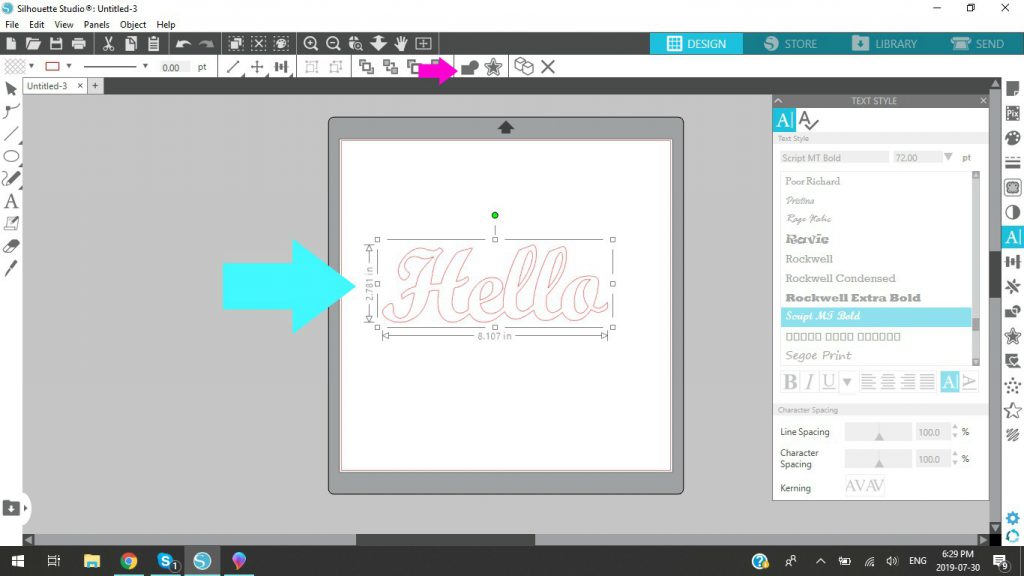 You'll see though, that now there are cut lines there that we need to get rid of so that our text characters will be joined together in one continuous piece. For that, we want to use the weld function. You can use this with shapes and cut files too but it's an absolute necessity when working with words written in cursive.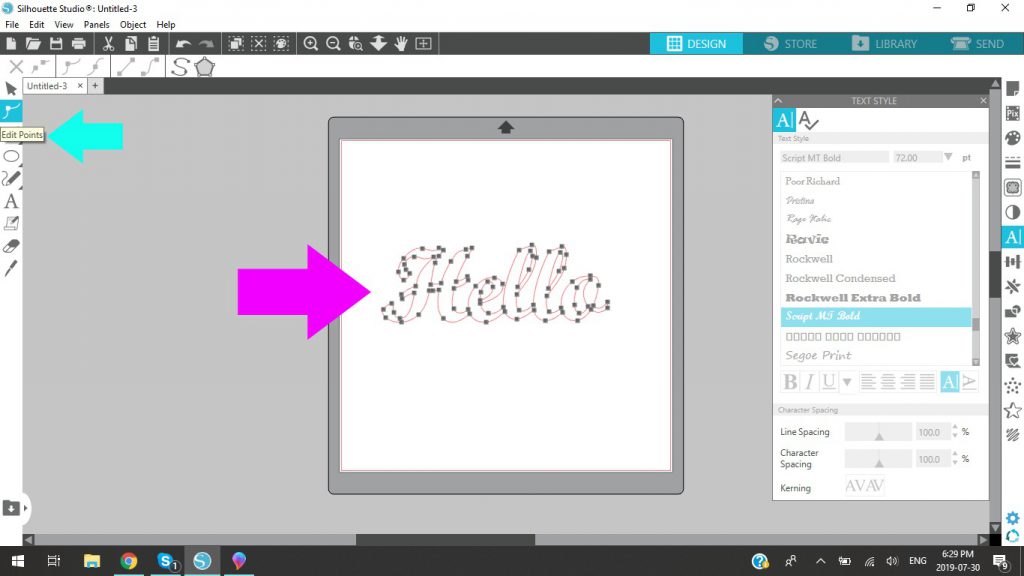 Edit points are points in a design that indicate where the design should curve and move to make the shape. If you access the edit points in the Silhouette Studio, you can delete or change them to manipulate your design.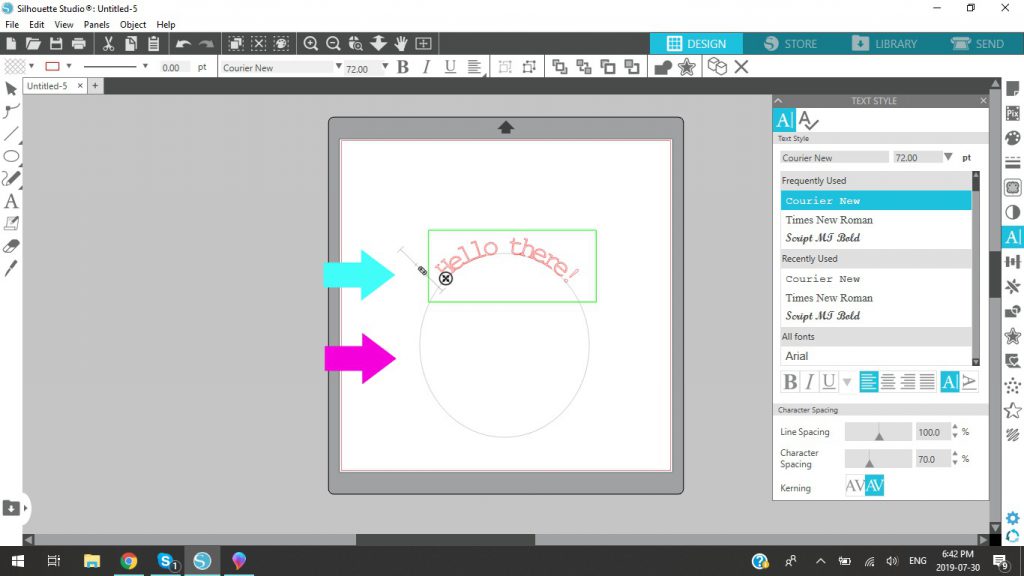 Text to path is the function you need to use if you want to place text along the edge of a shape. For example, you might want to curve the text around a circle.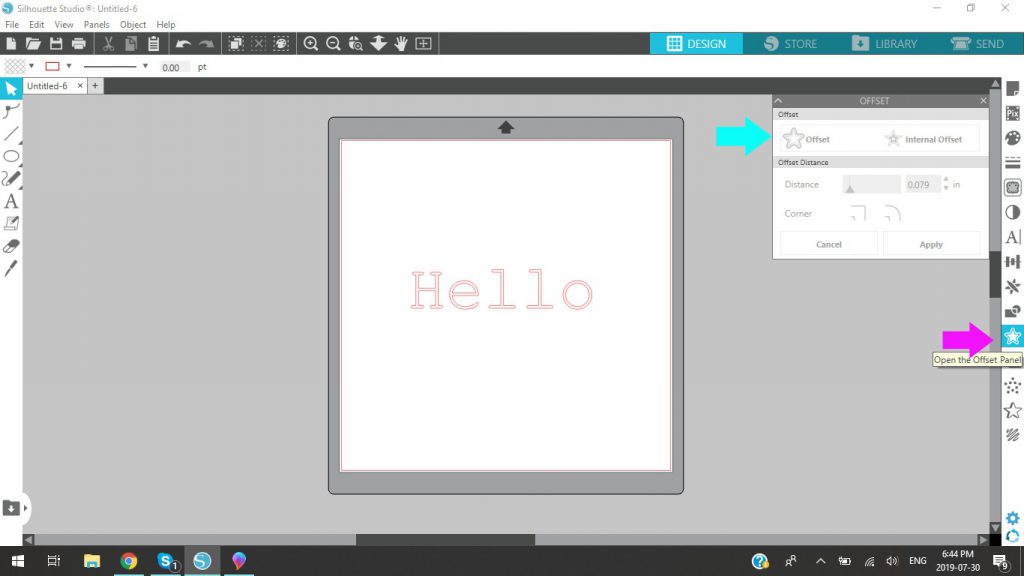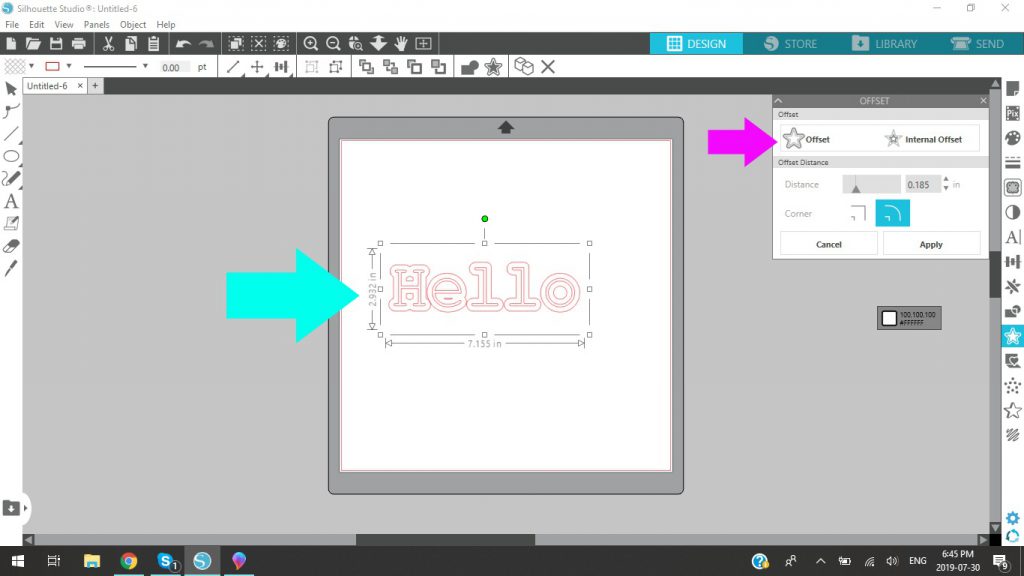 The offset function allows you to create a border an equal distance around a design. They're often used to make borders for designs or to thicken fonts. Very thin fonts can be difficult to cut because they tend to tear. Adding a small offset can make all the difference in getting a clean cut!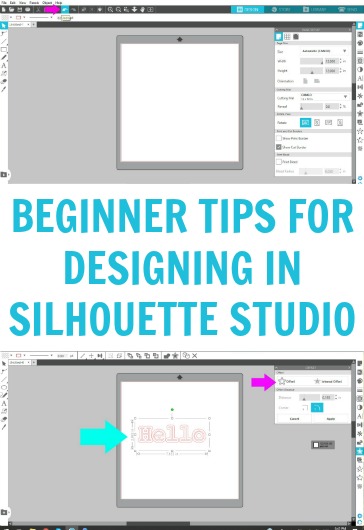 If you have the Designer Edition of Silhouette Studio, there are even more functions available. For example, the Shear function lets you slant a design or text by a specific degree.

If you are looking for tons of cut file designs and fonts already made for you, be sure to check out our membership Makers Gonna Learn. With over 800 cut files and 150+ fonts, you're sure to find tons of inspiration and designs for every occasion.
Tanner, Courtney, and the rest of the Makers Gonna Learn Team are all here because we love die-cutting and especially love sharing fun projects and tutorials with fellow makers. We are all great friends and are always having a blast when we are together- you will see this on camera, especially during live streams! We are here to inspire and support you in your crafting journey!