Create a Repeating Pattern in Cricut Design Space
Have you ever seen a super cute pattern cut file and thought, wouldn't that be pretty as a smaller repeating design for my craft project? Well, you're in luck. Today, we're going to show you how quick and easy it is to create a repeating pattern in Cricut Design Space.
We have some amazing patterns in our cut files here on Makers Gonna Learn. They're designed in such a way that you can match them and line them up to create the prettiest repeating patterns that can be used in so many ways. Think of all the design possibilities this opens up for you! Once you've created your pattern, it's so easy to use repeating patterns in Design Space in so many different ways!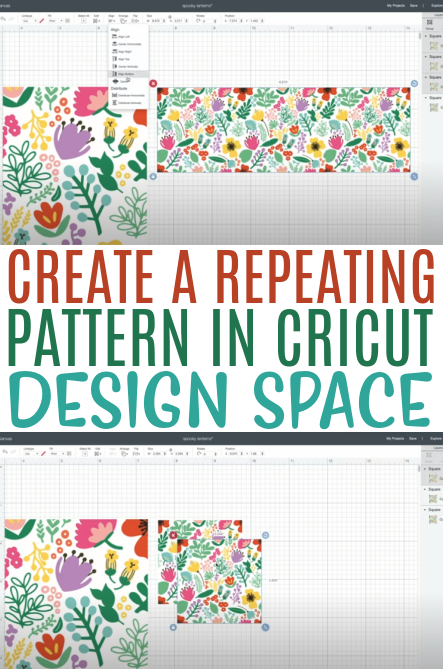 Create a Repeating Pattern in Cricut Design Space
Need a piece of patterned background paper or cardstock for a scrapbooking or greeting card design? Or maybe you want to make a patterned graphic design like a house or a silhouette of a person or animal? This repeating pattern technique makes that possible.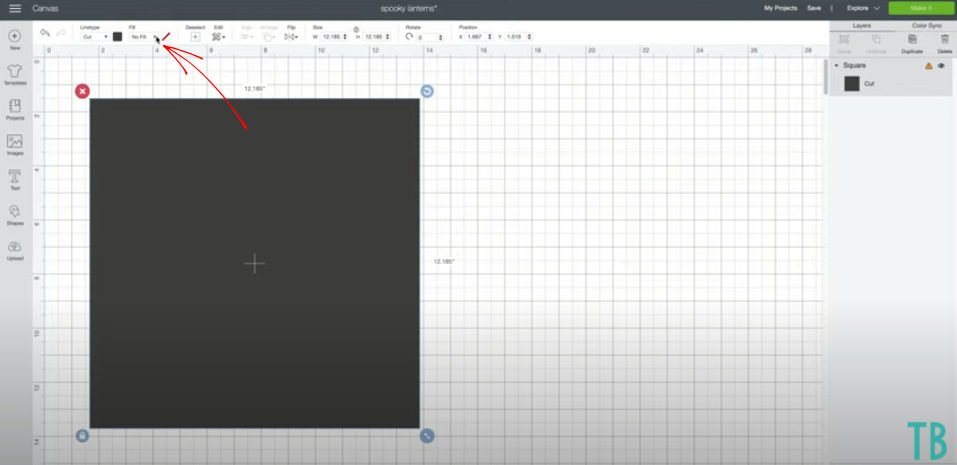 We have added a square to our Cricut Design Space canvas. This will give us a background to use in creating a repeating pattern. To do this, go up to the top menu and choose Fill.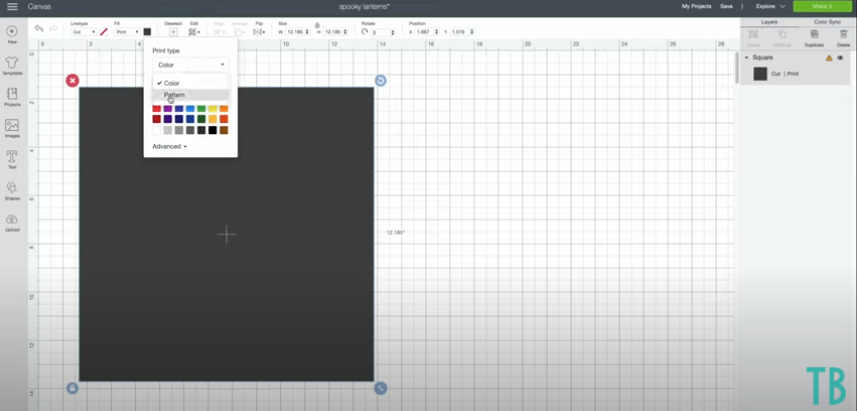 Press the down arrow and then Print. On that dropdown menu, select Pattern.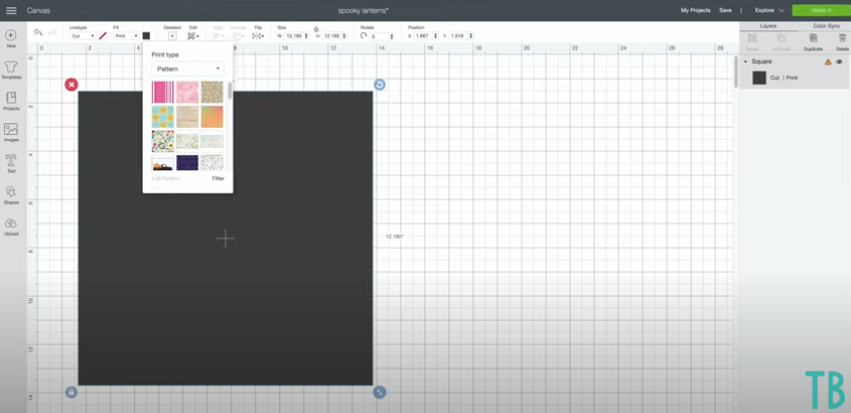 You'll now see the patterns available. These are the patterns we have already imported into Design Space.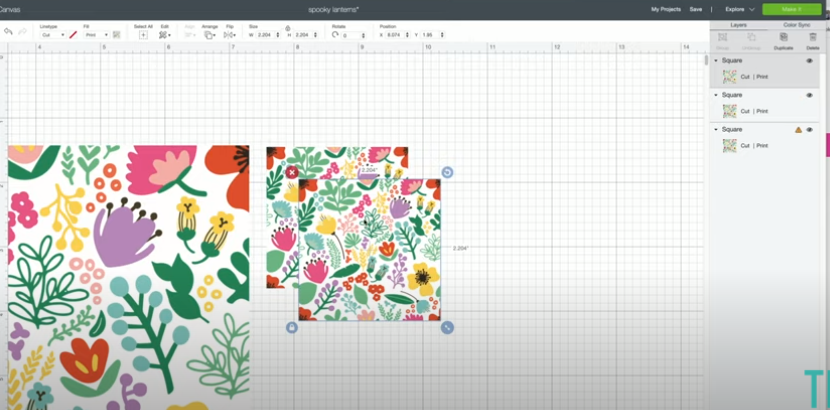 We are duplicating our design so we can create the repeating pattern.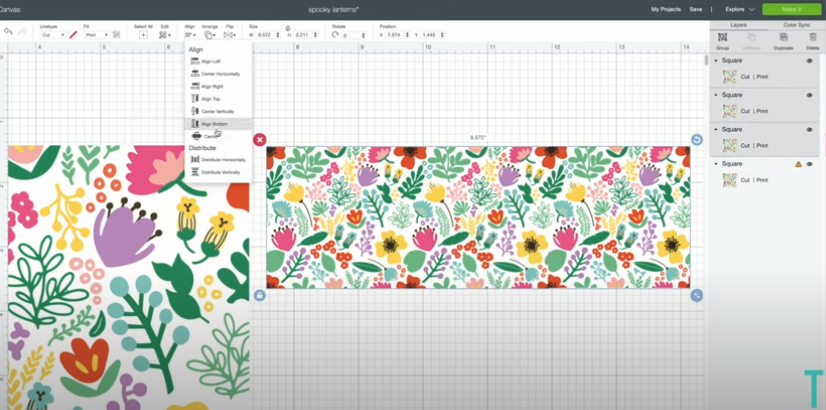 We're going to line up the patterns along the edge. We will select all of the patterns we have duplicated and then choose Align Bottom or Align Top.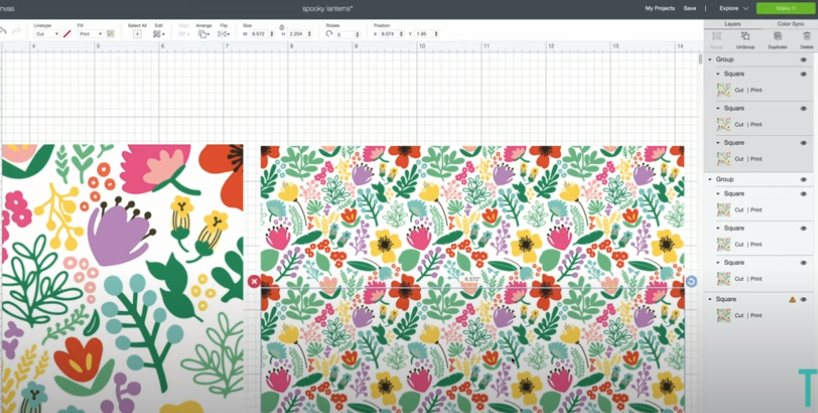 Next, we'll duplicate that row of patterns and line it up with the previous one. Keep going with this process until you have the full repeating pattern that you want. Once again, you can select the whole thing and then Align.
Now you can choose to go to the bottom of the Layers Panel and select Flatten to turn this into a Print then Cut.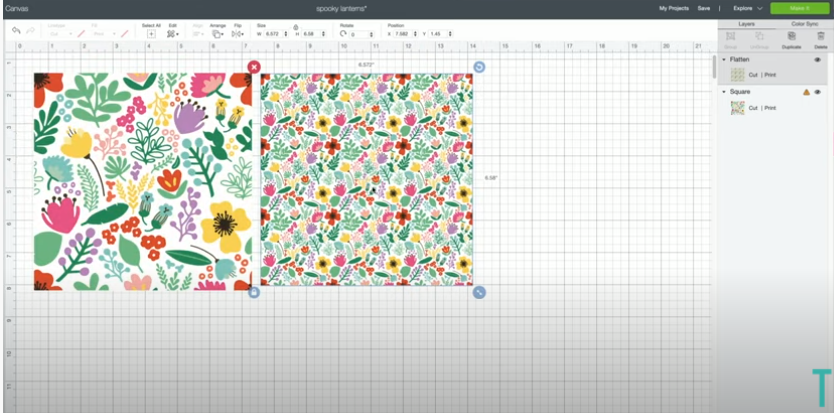 You can see here that you could use the original pattern as is, or by making it smaller and duplicating it to make a repeating pattern, you can have a whole new design.
This gives you far more flexibility and allows you so much variety in your designs! Use this as a background, cut it out in a monogram shape, use it as a layer in a card design – the possibilities are endless.
Want to see more ideas for how to use a pattern in Design Space? We've got you covered here.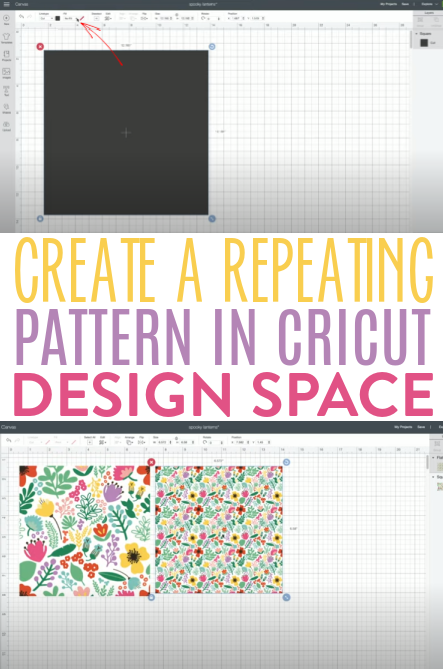 Tanner, Courtney, and the rest of the Makers Gonna Learn Team are all here because we love die-cutting and especially love sharing fun projects and tutorials with fellow makers. We are all great friends and are always having a blast when we are together- you will see this on camera, especially during live streams! We are here to inspire and support you in your crafting journey!