Cricut Joy Die Cutting Machine is Here!
They say good things come in small packages and the Cricut Joy™ is creating a buzz in the crafting world right now. Yes, Cricut has launched a new crafting and die cutting machine called the Cricut Joy. It's both one of the biggest, and smallest, products to enter the creative market in the past year.
The Cricut Joy™ is the first-ever compact smart cutting machine. As one person said, "now I can sit in the living room and watch TV with my family while I craft!" It's small and portable enough that you will be able to craft anywhere. As one of our team members said, the Cricut EasyPress Mini has a new friend!
Cricut Joy Die Cutting Machine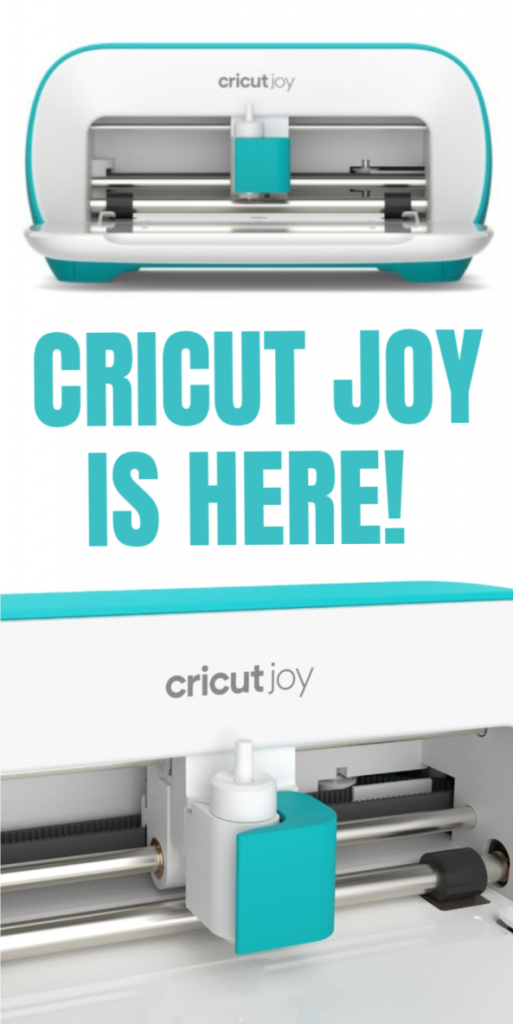 Small Size Perfect for Crafting On the Go Anywhere!
This machine is only 5 by 8 inches – it can easily be used and stored anywhere in your home. And, I don't know about you, but I love to take crafting supplies with me when I go on vacation. Hey, it's how I relax!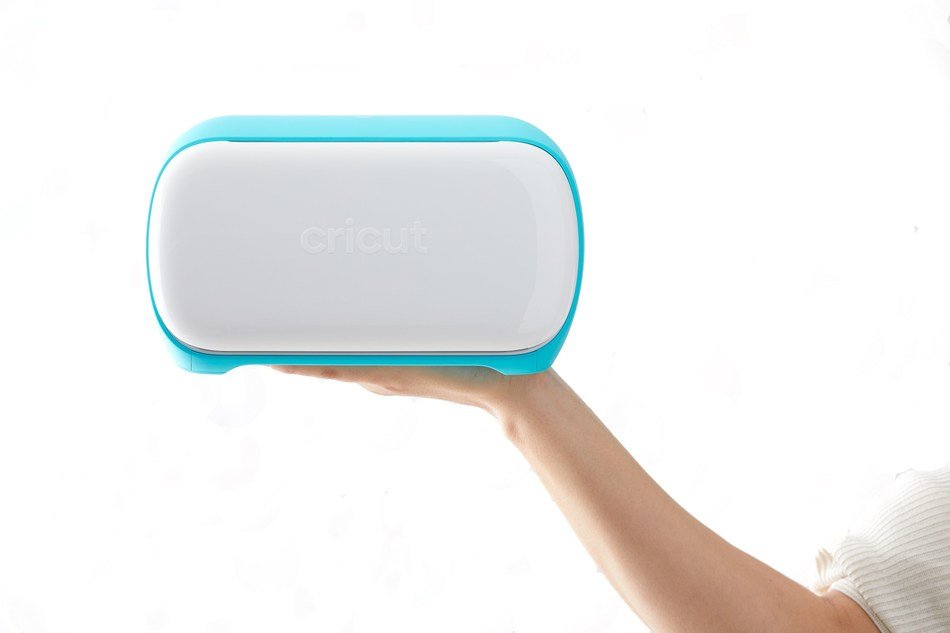 Other die cutting machines are just too big or too heavy to take along. The Cricut Joy will even fit into my carry on bag and it's 75% lighter than other Cricut machines.
Not only that, but it's a really attractive machine that fits in well with other household decor. It will look great wherever you keep it – whether that be your craft room, on a shelf in your living room, or even on your kitchen counter.
You might think that with such a small machine, you're not going to be able to make much, but that isn't the case! The Cricut Joy makes it possible to cut single designs up to four feet long and repeated cuts up to 20 feet long with the new Cricut Smart Materials™.
What Can You Do with the Cricut Joy?
Smart Materials come in vinyl, iron on, and labels and are available in 10 and 20-foot rolls. With these materials, you can cut without a mat! That's right – other than the new card-making mat (which is SO cool!), all other materials are cut without the need for a mat.
On top of its ability to cut, the machine can also draw and write on a variety of popular materials such as iron-on, vinyl, and the Cricut Infusible Ink. Personalize everyday items with the ability to make custom stickers, decals, labels, and more in less than 15 minutes.
You can make custom decals for water bottles, stickers for luggage tags, labels for spice jars, monograms for throw pillows, and more.
This is a small machine that can do big things!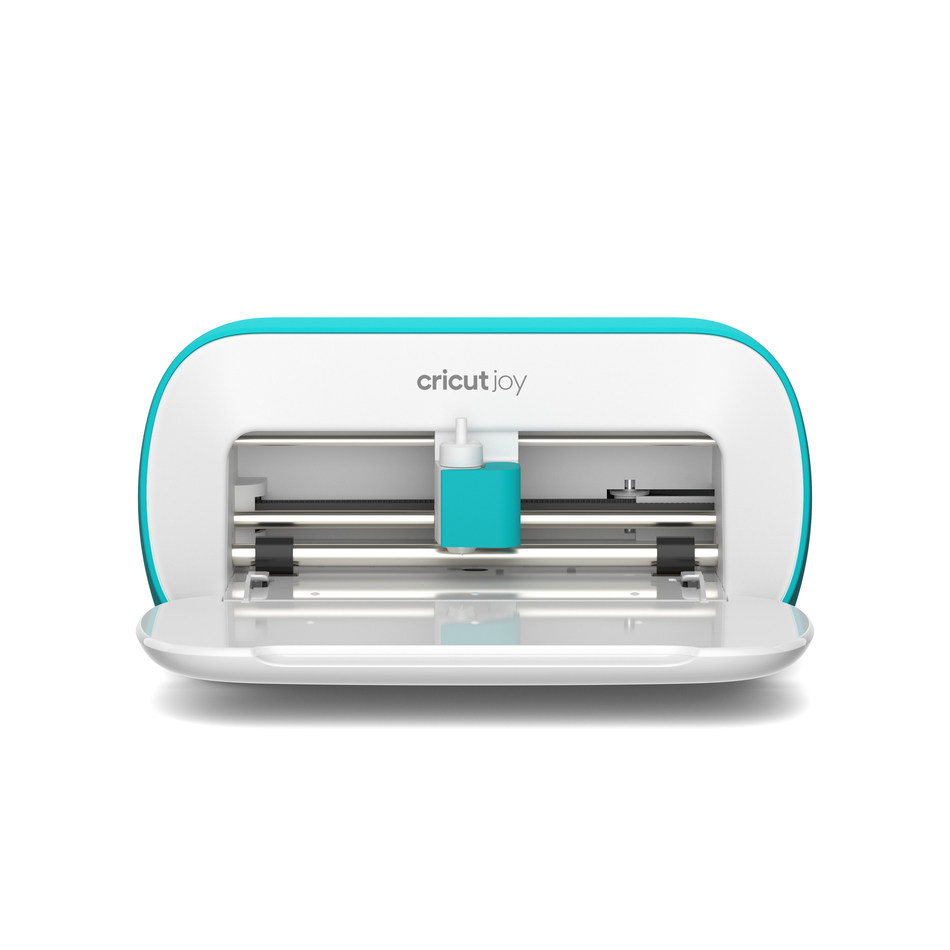 Made for Crafters and Craft Dabblers Alike
We here at Makers Gonna Learn know just how intimidating it can be to work with a machine the size of a Cricut Maker. "Cricut Joy was designed as a simple solution for people to discover their creative talents," says Tom Crisp, Head of Design at Cricut. In the U.S., one out of every two adults is said to be a "creative dabbler".
They want to make creative projects and have that feeling of "Look, I made it myself." However, they may not want to invest the time or space to a larger machine. The Cricut Joy was designed with these craft dabblers in mind.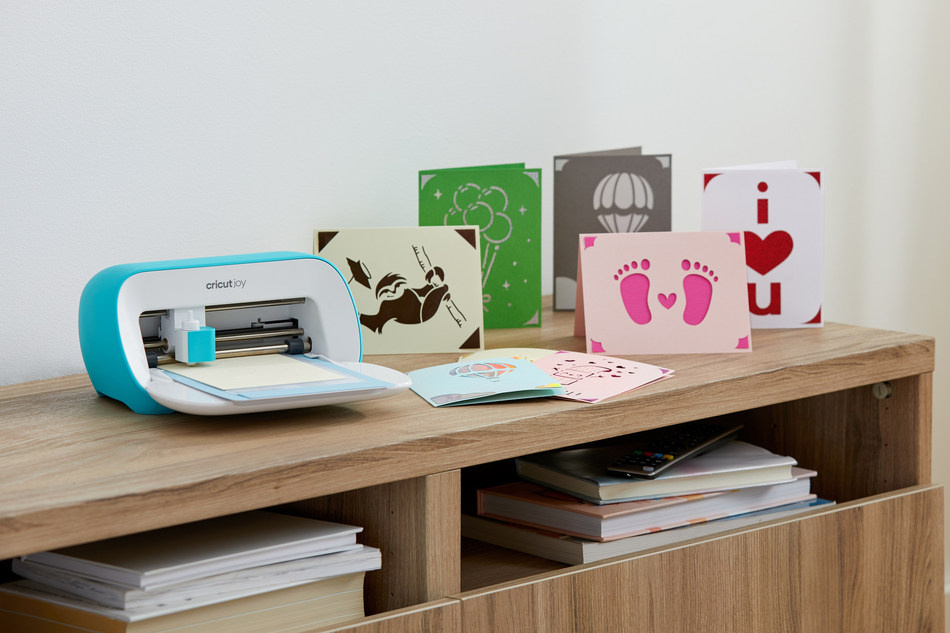 We think that the experienced crafters may just find this new release pretty exciting too. There is a whole new line of accessories and materials being introduced to the Cricut line as well. We're especially excited about the new mat specifically designed for the card-makers among us and the label making capabilities.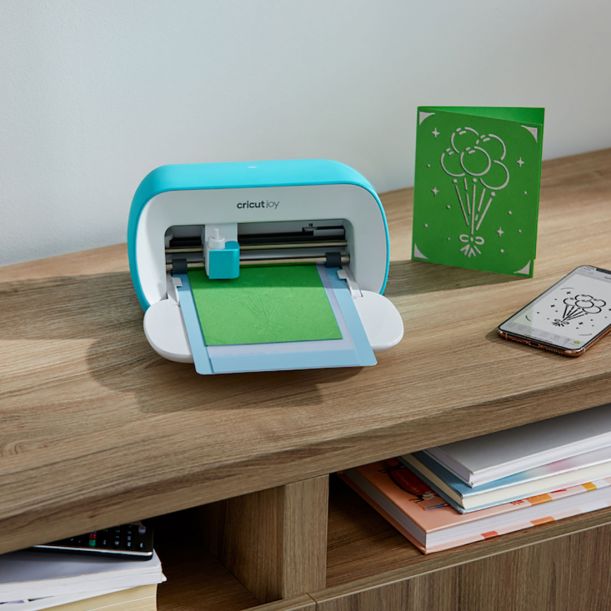 Key design elements include:
Compact 5″ x 8″ and less than 4 lb. size that sets up instantly and packs away easily
Accurate precision and speed of the company's full-size smart cutting machines at 75 percent less weight and one-third of the size
Buttonless design with Bluetooth® wireless connectivity for designing and cutting
Still works with Cricut Design Space®, for Mac, Windows, iOS, and Android
Cuts over 50 different types of materials
Load-and-go sensor technology that facilitates automated loading of materials and detection of material length (a feature not available on any other machine in the market)
Housing unit to hold blade or pen tools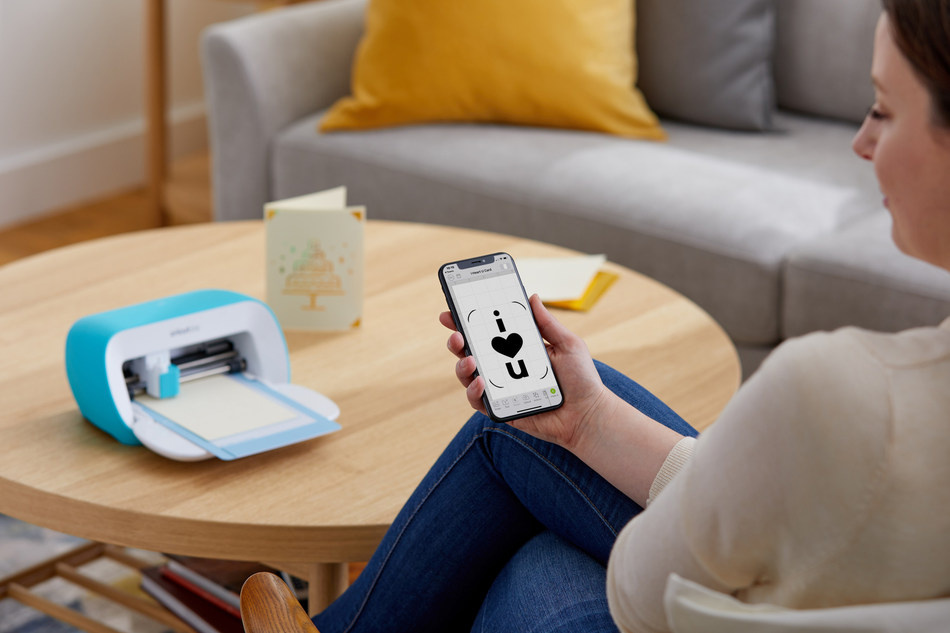 What you get in the Cricut Joy box:
Everything to make your first project:
Cricut Joy machine
Power adapter and cord
Cutting blade with housing
Cutting mat, 4.5″ x 6.5″
50 ready-to-make projects accessible online
Fine Point Pen, Black (0.4 mm)
Materials for a practice cut
Cricut Joy will be available to consumers at the official Cricut website as well as online and in-stores at major retailers, including Walmart, Target, Michaels, JOANN, Hobby Lobby, and Amazon starting March 2020. It retails at $179 MSRP. Prices will vary for tools and accessories.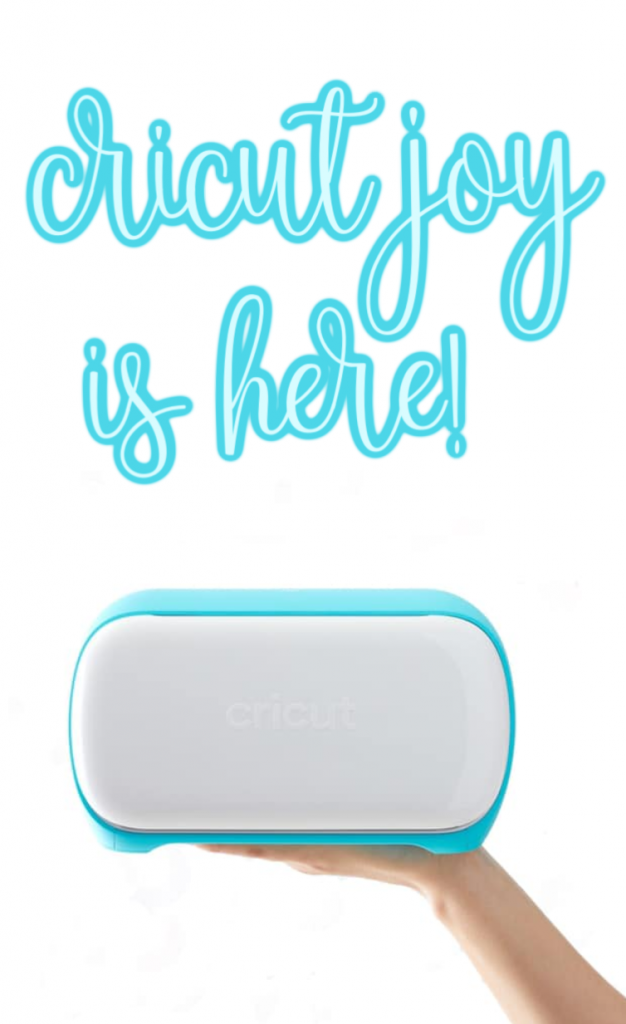 Tanner, Courtney, and the rest of the Makers Gonna Learn Team are all here because we love die-cutting and especially love sharing fun projects and tutorials with fellow makers. We are all great friends and are always having a blast when we are together- you will see this on camera, especially during live streams! We are here to inspire and support you in your crafting journey!